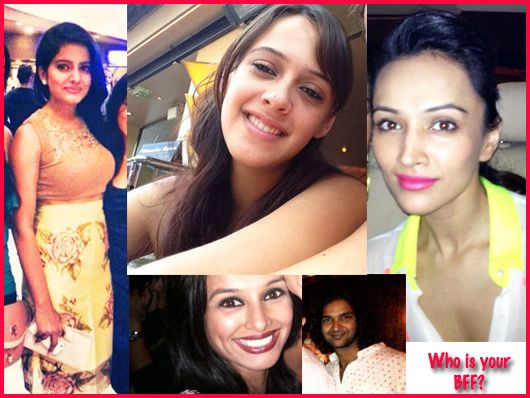 What makes a friend your BFF – Best Friend Forever? On Friendship Day, some of Mumbai's glamorous people tell us why they consider few people in their life, their BFF and what makes a best friend forever.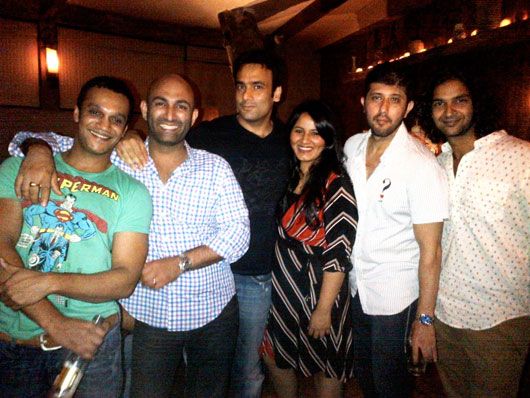 PURAB KOHLI (actor): "We are a bunch of guys who've been friends since school and through thick and thin and across countries. Girlfriends often joined in with the gang but Priti (who you see in the picture) has always been one of us. Here are Ashwin, Heyaz, Ibrahim, Mohmad Ali and Me at a reunion bash. Missing are Beshair, Aman, Tausif, Ashish, Junaid, Gavin, Ashraf, Shareeq and Sohail. Yup we are a big gang."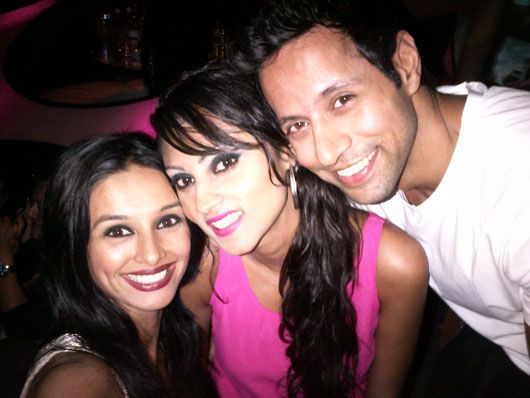 SHIBANI DANDEKAR (singer / TV personality): "Well when you talk about BFF's, it is always nice to have a balance in gender so I have two in India – Harpreet Baweja and Karishma Naina – and boy, are they different! Our relationships are as well! While Harpreet is more of a say-it-like-it-is kind of a friend and tends never to sugar-coat anything,  Karishma always makes sure she is more gentle and nuturing. I have known Haps for almost ten years and we are like two kids in a sandbox and have been through so much together! I love him madly and I couldn't live without my munchkin! He definitely is the Dawson to my Joey and we will grow old together and probably still be fighting!
Karishma and I are both expats who found each other in the motherland and she is my rock! We laugh and dance so much together and she has become more like a sister than a BFF! She is always there for me and I would be lost without her!"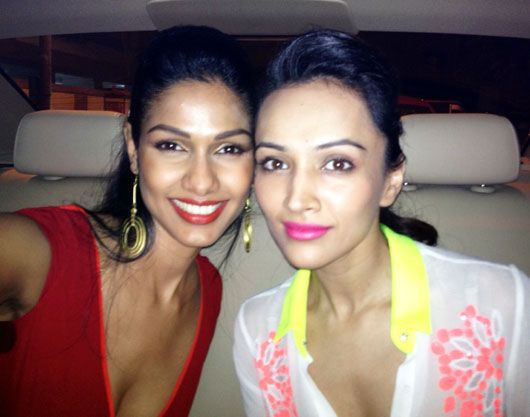 DIPANNITA SHARMA (model / actress): "My BFFs are a very important part of my support system. I sometimes wonder what I would do if they weren't in my life. Urvashi Dutta (my school friend) is my one phone call away person for any and every advice. As for Nethra Raghuraman and myself, I feel we are really connected and understand each other extremely well. We don't even have to say much to each other . I also share a great comfort level with (models) Nina Manuel, Megha Kawale and Fleur Xavier as well. They are my fun, lunch and gossip girls. The fact that we go back a long way and have similar set of ideals in more ways than one, makes all of us BFF's."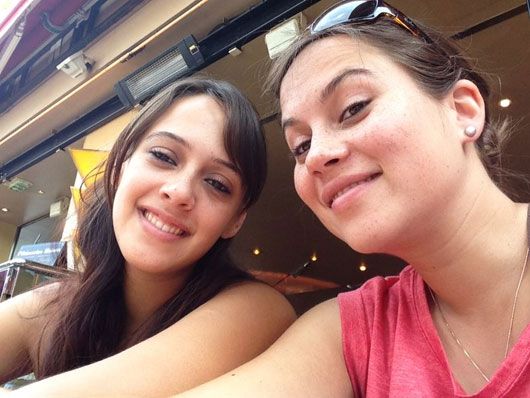 HAZEL KEECH (actress): "My BFF is my sister. There are times when we fight and don't get on at all but most of the time we laugh and laugh a lot too. There are so many times when I see or do something and wish she was with me to see or laugh too, but she lives in London.
What I love most about her is that we see things from very different perspectives and couldn't be more opposite, but somehow we understand each other and always know how to laugh, love and annoy each other at the same time."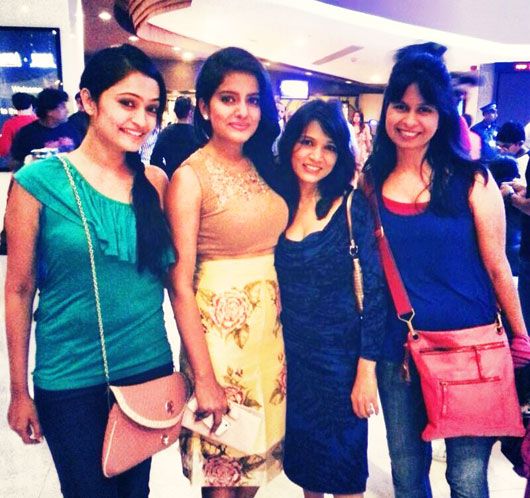 VISHAKHA SINGH (actress): "I am very lucky since I don't have one but four BFF's. Two of my BFF's have the same name. So I just call them by their surnames.
So, Rathore is the health freak. She makes me drink palak juice!! Sharma is the chilled out one. They are friends I have grown up with! I love the fact that I don't even need to spell things out to them. They just understand!
Nutan is my pretty kiddo friend. She is younger than me, but behaves like my grandmom! Despite the fact that she and I are in the same field, we pass on acting jobs information to each other. Whilst watching Bajatey Raho she was shedding tears of happiness and hugging me!
Dr. Jaishree Sharad is a leading dermatologist and we became friends when both of us were starting out. Today she is a name to reckon with and she always makes time for me despite her busy schedule.
I am fortunate that at any given point of time I have one best friend or the other checking up on me and I'm blessed to be surrounded by such strong independent women who help me become a better person."