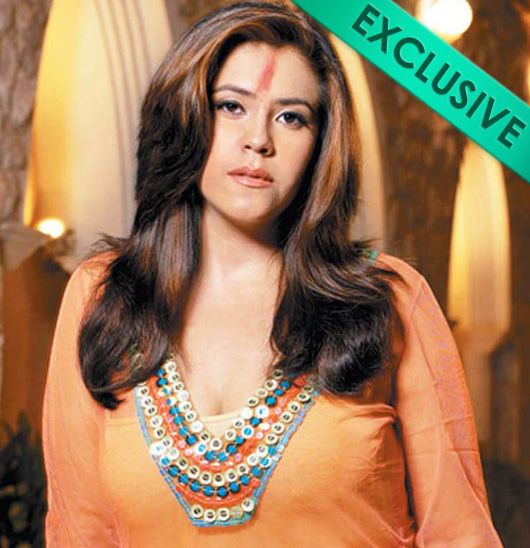 Impressed by the success of The Conjuring at the box-office, Ekta Kapoor who is a great believer in supernatural and paranormal phenomenon (I mean, she's even had her shoes blessed!) was overheard saying how she would love to make a film in the same genre.
Even though her last spooky film Ek Thi Dayan failed at the box office, Ekta is convinced that if she gets the right team of writers and technicians on board then she can make a film as great as The Conjuring.
Interesting! I'm sure she'd find enough true haunting stories in India alone but if she goes with the Hollywood script I wonder who would play the lead roles of Ed and Lorraine? Her current favourites Akshay Kumar and Sonakshi Sinha perhaps…
I btw, watched The Conjuring after all the hype and since I am a HUGE chicken when it comes to horror flicks played Candy Crush Saga during the most horrifying bits! Having said, that I felt like there was nothing new, all the same cheap tricks and dramatic sound effects. The fact that it was based on a true story deffy gave me the heebie jeebies though 🙂
PS. If Ekta wants to make a bone chiller she should do a reality series at Balaji Productions, I'm told all her crew are entirely petrified of her!