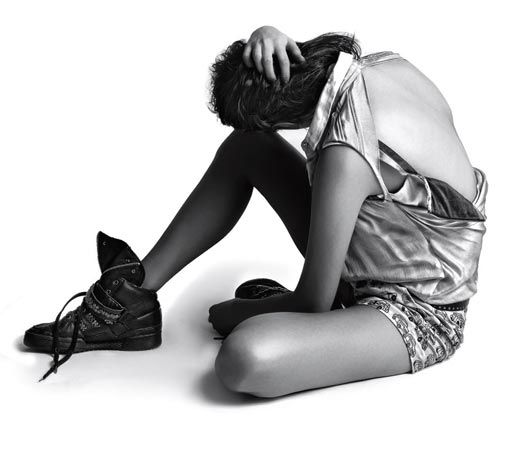 This month's ELLE India gives you a sneak peek into the INIFD presents Gen Next show at Lakme Fashion Week A/W '13. Gen Next mentor and stylist for the shoot, Aki Narula takes MissMalini.com through the spread, explaining the concept and more.
With the magazine in his hand, he applauds the individuality of the freshers and their strong focus on aesthetics and says, "I encourage their gutsy direction and enforce attention to detail. But frankly, I find that their understanding of the difference between reality and fantasy is pretty spot on!"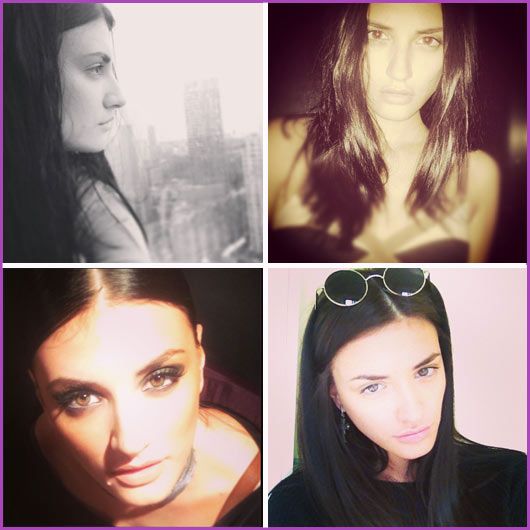 Aki candidly admitted that he had been looking at fashion model Mariia Cherniakovych's personal Instagram pictures and instantly fell in love with her look. "There is this sadness to her look but in a very sexy way." It is that very thought that set the mood for the shoot. Along with creative director at ELLE India, Prashish More and photographer Arjun Mark, the spread styled by Aki embodies a 'sexy sadness' with stark images. The monochromatic layout and strong sense of street-credibility presents 5 looks from each designer and gives us a taste of what the collection could look like.
The Looks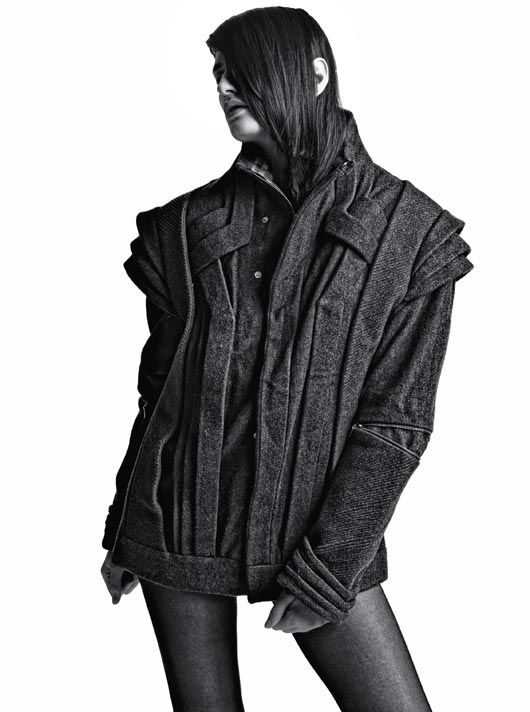 The menswear collection by Nitin Chawla is best described as a sharp, Ninja-like take on Tokyo street-style. Aki expressed his delight when he figured the designer's choice of direction was away from the stereotypical Harajuku or Manga quirk that is often synonymous with Japanese street style.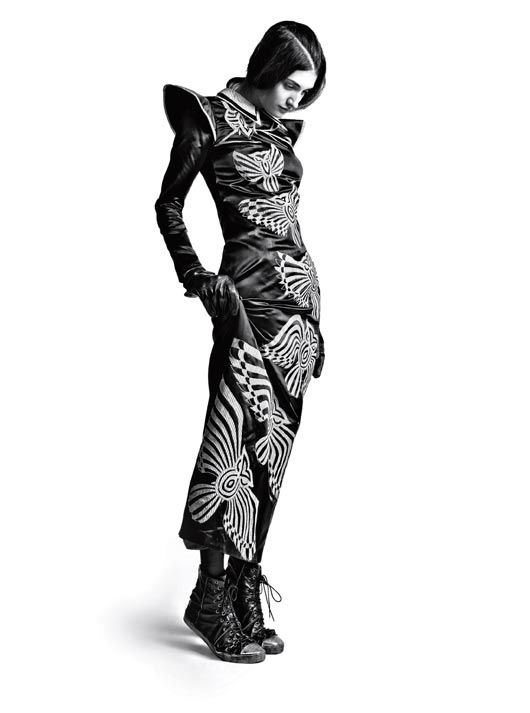 As a technically driven collection, Aki mentions that Aeiman Agha and Armaan Randhawa's strength lies in the applique with twill strips but in an avant garde way. The duo's collection has a monochromatic palette and fashion lovers must definitely look out for their leitmotif – the owl.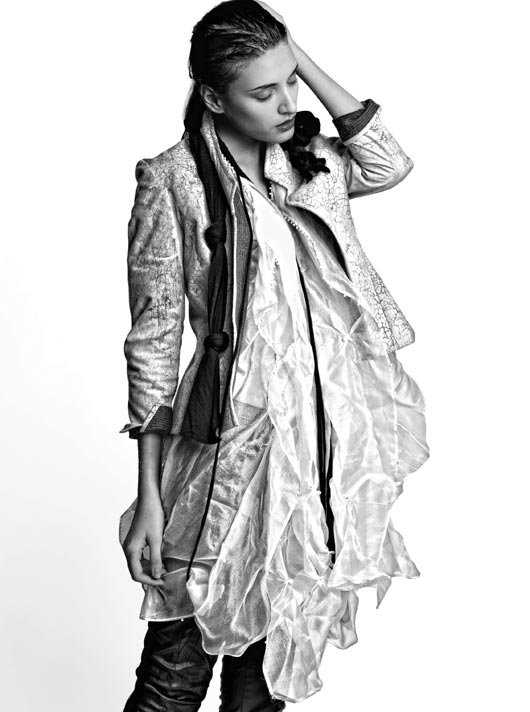 The look concentrates on Pronoy Kapoor's play on volume and textures as a marriage of mismatch. In the picture abov, Aki draped a skirt as a top and threw on a jacket to bring out the friction between the two sensibilities.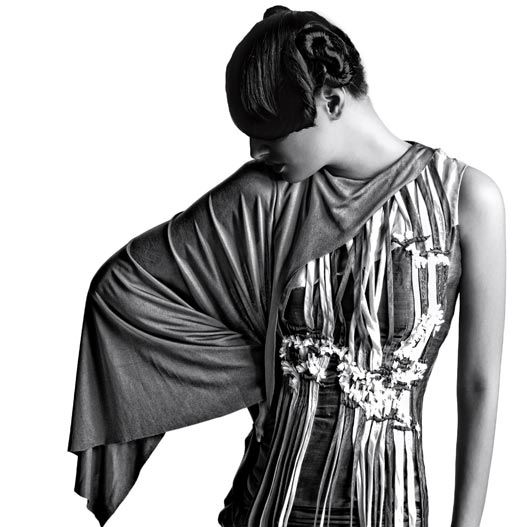 Aditi Holani brings out a similar friction but between fluid draping and silhouette construction with fabric tapes. ELLE describes the look as 'femininity with a twist'; the mentor agrees and further defines it as 'sexually explosive'!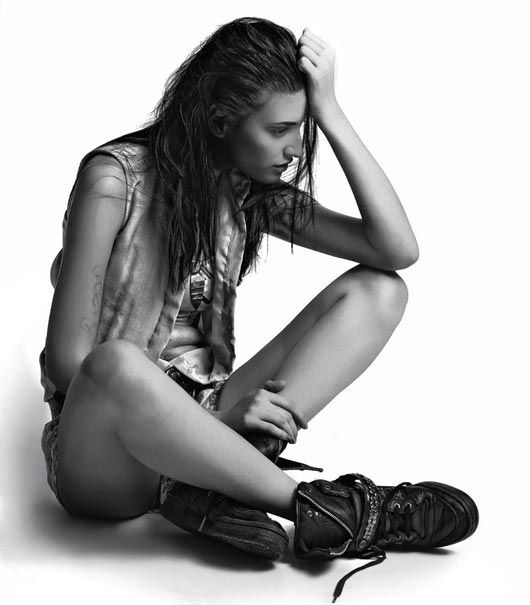 A strong collection of separates, Rixi Bhatia and Jayesh Sachdev of Quirkbox could be trendsetters. Aki instantly mentions Quirkbox's grown up take on pop themes and ensures that the word 'Quirk' hasn't been thrown in just for drama.
The mentor to the freshers seems to be excited about Gen Next, especially to touch and feel their finished collection before anyone else can. As for us, we will bring you all the juice from the fittings, the NIFD present Gen Next show and lots more from Lakme Fashion Week W/F '13, stay tuned!