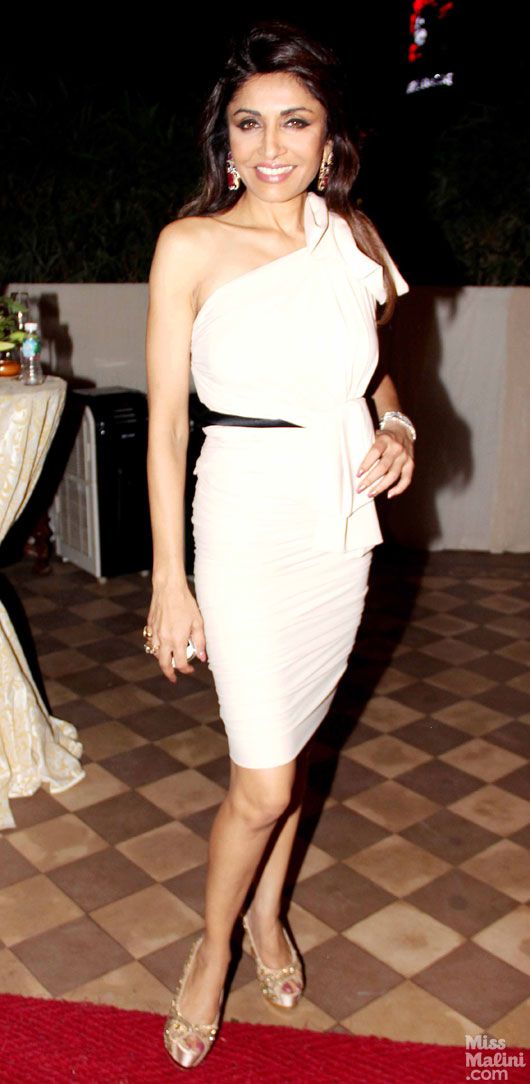 Jewellery designer Queenie Singh (formerly, Dhody) threw open the doors of her newest boutique in Mumbai last night and called in all her high-society friends for an exclusive sneak-peek.
The Bollywood contingent was represented by Sushmita Sen, Lara Dutta Bhupat, Malaika Arora Khan and even the pretty Dia Mirza. A number of leggy models like Shamita Singha, Nethra Raghuraman and Parvathy Omanakuttan also added that extra dash of glamour.
However, as you might expect, everybody dressed up to the nines. But some took the high-fashion memo a bit too seriously and ended up committing some major fashion blunders.
Take Ramona Narang for instance. Even though her gown is by Italian couture house, Pucci, the huge print on her outfit makes her look shorter and plumper than she actually is. This dress needs to be worn by someone who is at least six-feet-tall and Ramona falls short – very short!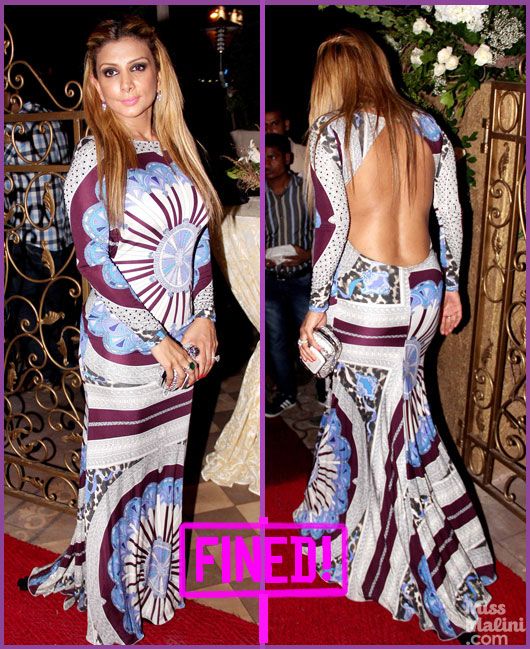 Next on our list is Yash Birla. In fact, he's a regular feature on our list of worst-dressed celebs. This time around, he wore pants which look like they were cut from a helium balloon and decided to team it with a shirt that has window cut-outs on the sleeves. Restraint is obviously not  a term he's familiar with.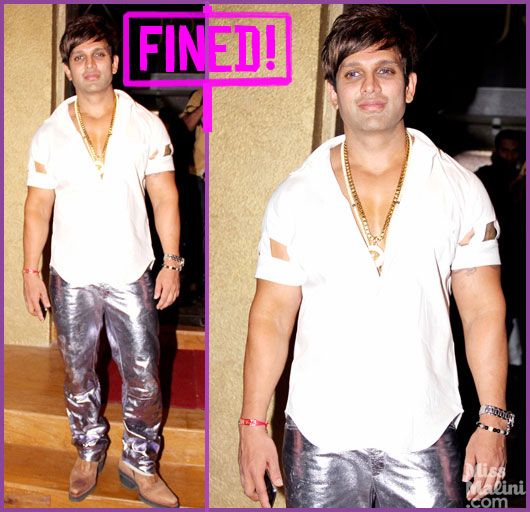 Even Avanti Birla gets our vote for being among the worst dressed at this event. Blue finger and toe nails, a yellow and black body con mini dress, spiked heels (we actually like them) and skeletons dangling from her ears – it's all very mismatched goth.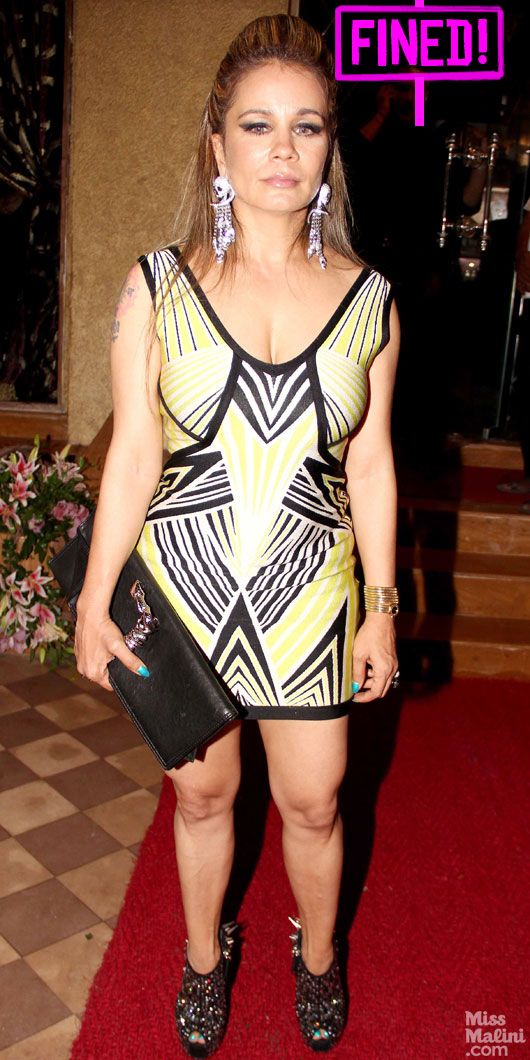 Check out this close-up of her footwear: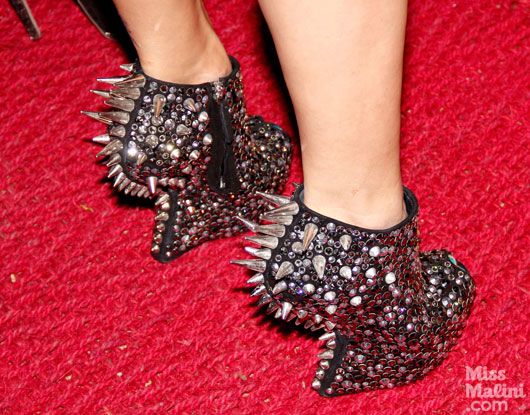 And finally, what can we say about Poonam Dhillon, another regular on our worst-dressed list? Cakey make-up not withstanding, we think she should have stuck to the simple black dress and not added that muti-coloured scarf.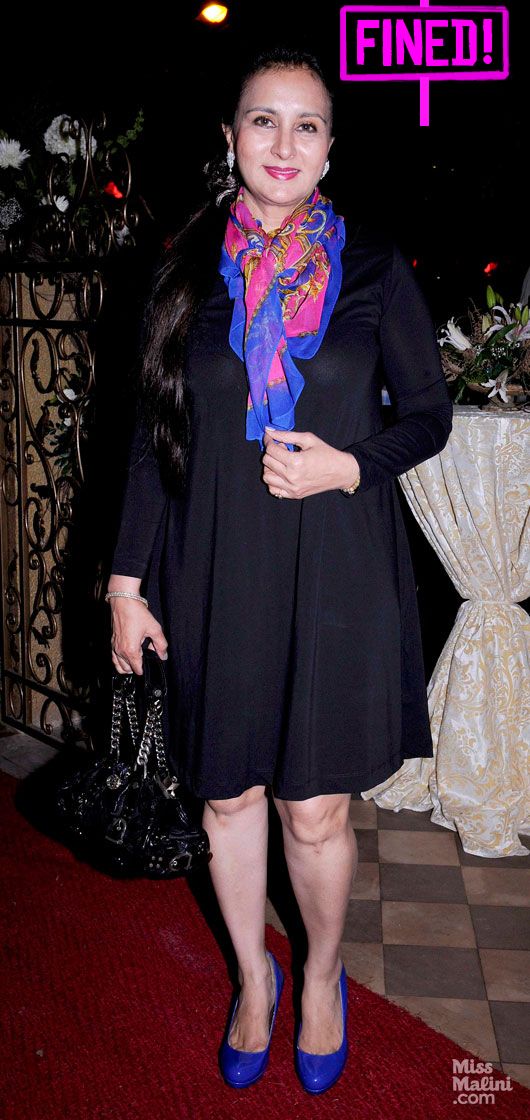 More Photos:
Pix: Yogen Shah for MissMalini