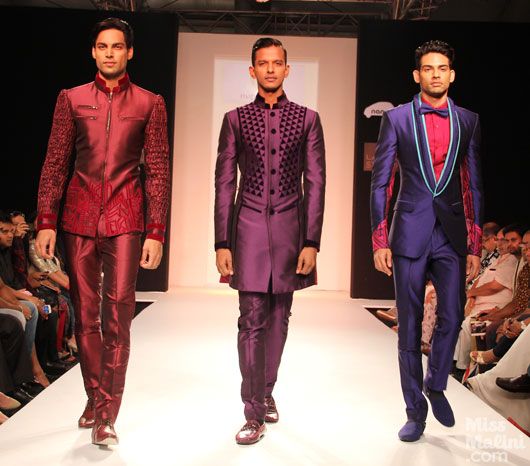 A number of designers recently previewed their lines for the Autumn/Winter season and we were pretty impressed with the sheer variety that they put on display. From kaftans and digitally printed resort wear by Pria Kataria Puri, to brass plaque detailing on Rajat Suri's suits, to the high precision, crisp suits by MapxencaRS, the men have no shortage of options.
At Pria Kataria Puri, one has a wide choice of churidar pants teamed with kurtas, knee length shorts, long kaftans, baggy pants, waistcoats, trousers and shirts – all in her signature quirky prints.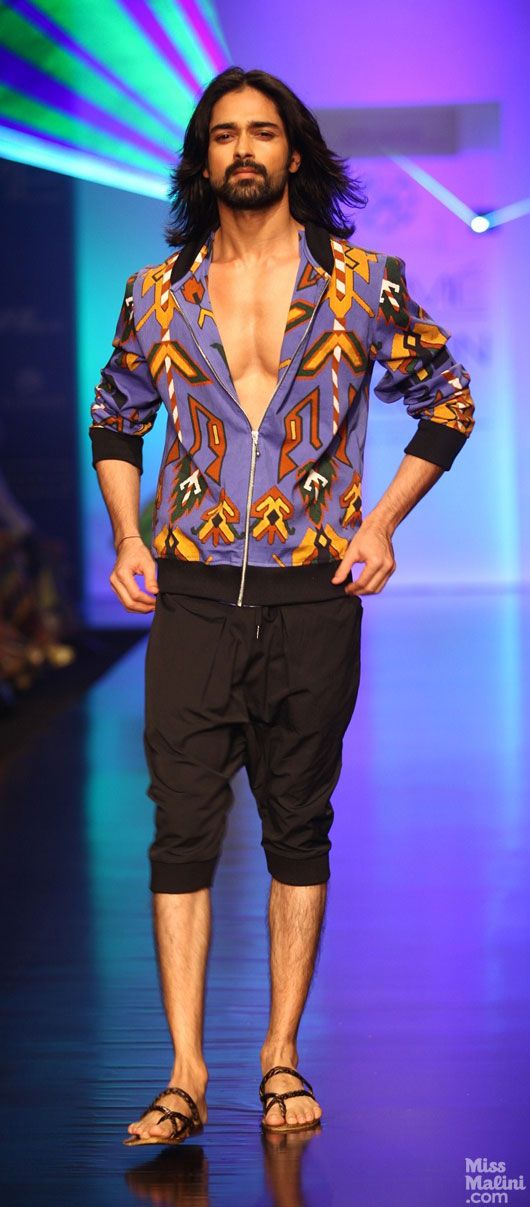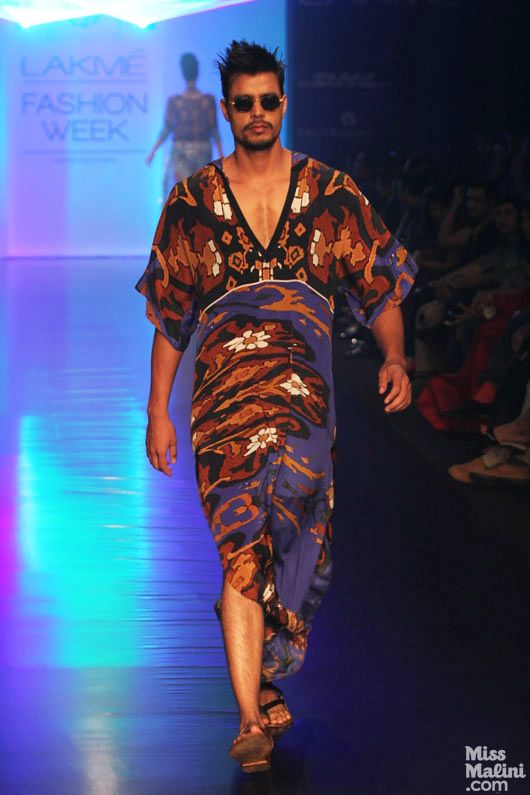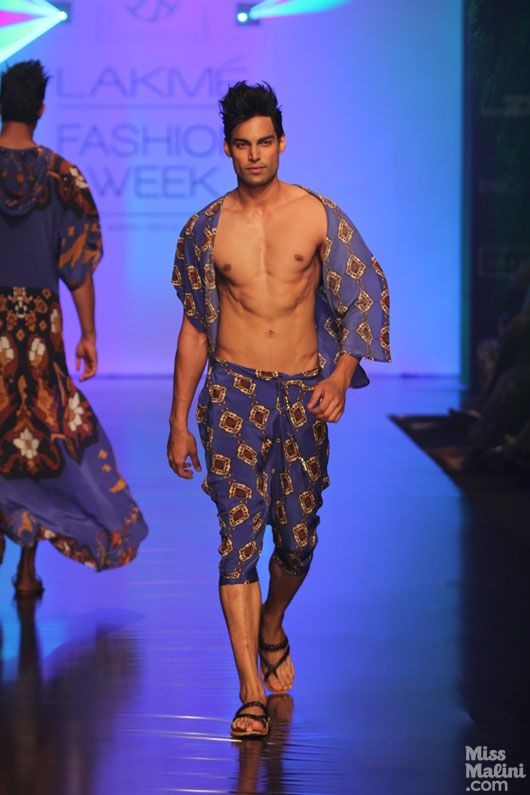 Sisters Riddhi & Siddhi Mapxencar created a flamboyant line of suits with pop coloured piping, and mosaic forms along the body's silhouette. One suit that really stood out had structured blue gathers running down the spine.
In bright shades of poster blue, aqua, tangerine kissed red, violet and yellow, the pieces were heavily worked upon using geometric textures and 3D box quilting. The technique keeps the detail of designs, while making them easy to wear.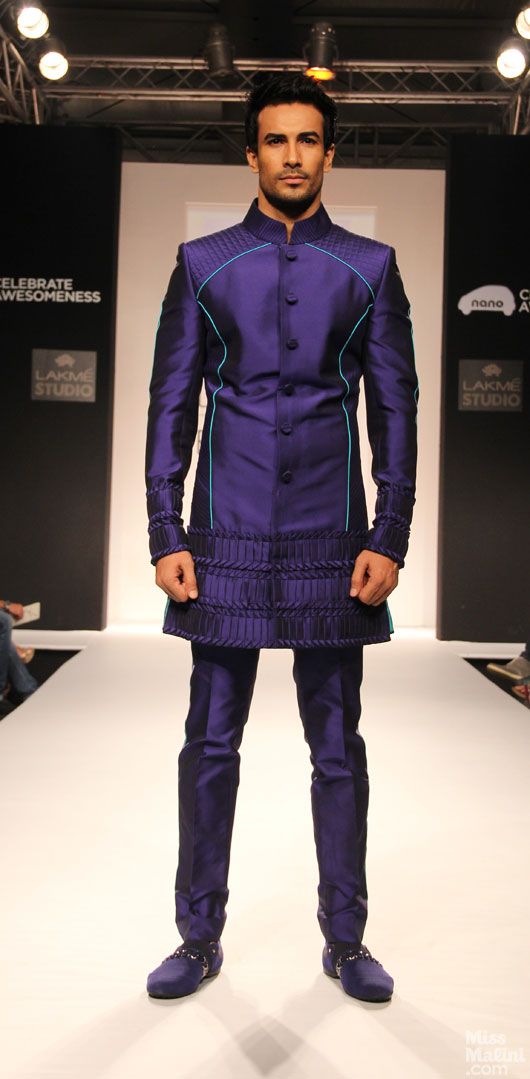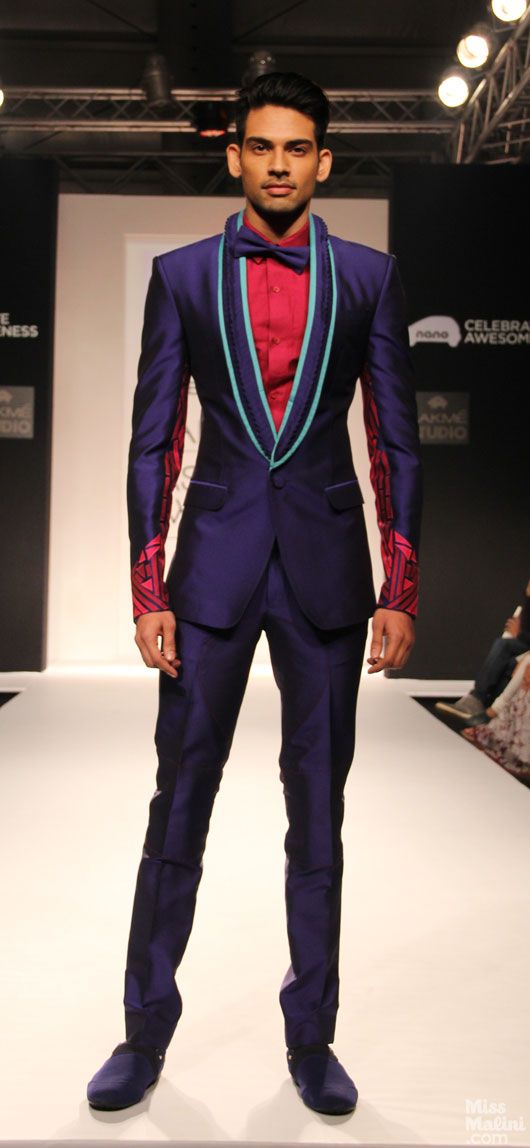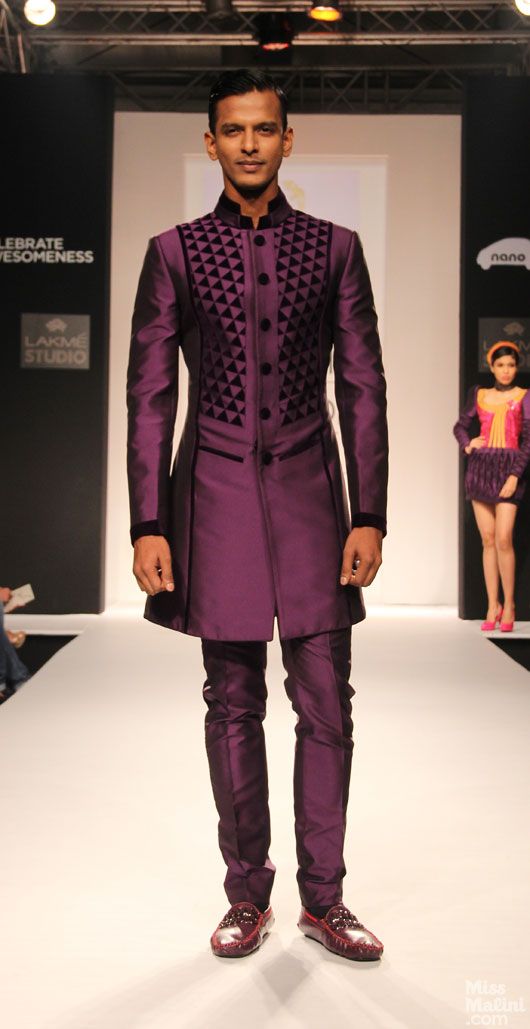 The other sister duo – Barkha & Sonzal – presented a range of funky jackets, trousers, riding pants and kurtas in colours like white, citrus green, shocking yellow, tan kissed beige, and retro blue.
With innovative cuts, animated martial-arts prints, and detailing in the form of dori (string) work, the designs by this sister act are must haves for the season.
And finally, Rajat Suri, a new designer from Delhi, presented a collection focused on men's formal and club wear in materials like cotton, silk and other natural fabrics, which were put through experimental processes to change their original character.
Sharply cut silhouettes in the form of waistcoats, kurtas, bundhgalas jackets, trench-coats, tuxedo jackets and shirts, were fashioned from lovely shades of midnight blue, crisp white, ochre, purple and black.
Meticulous quilting and brass patches with inscribed quotations added some dramatic detail.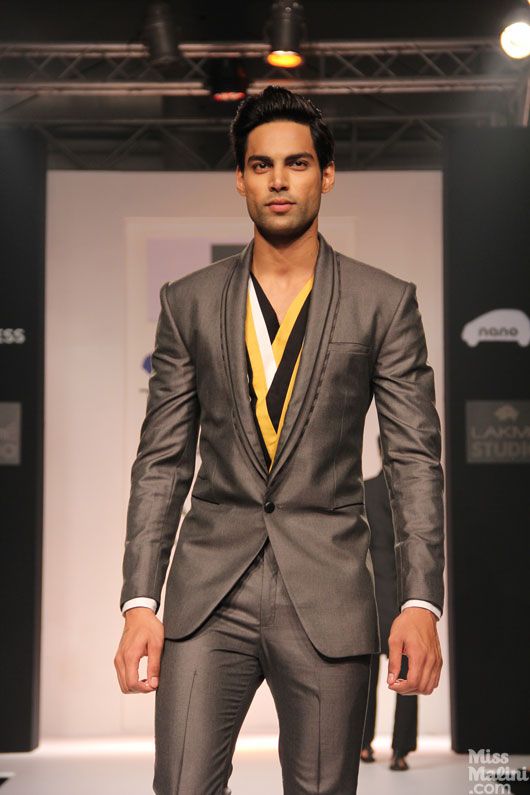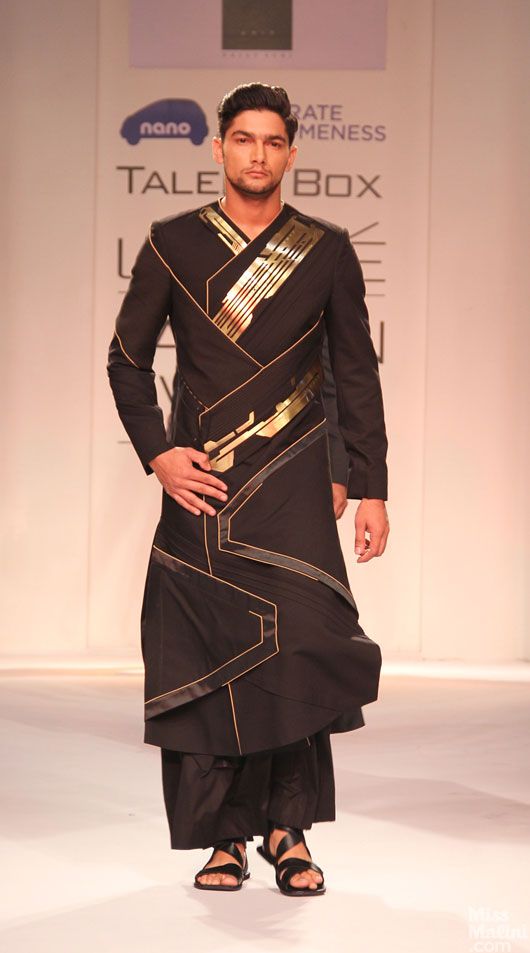 Pix: Yogen Shah for MissMalini