He's suave. He's sexy. And he's the newest hunk on the Bollywood block. Ankur Bhatia makes his Bollywood debut in Zanjeer, which stars Ram Charan and Priyanka Chopra. He plays a negative character called Bosco, who is the right-hand man of Teja, the villain, played by Prakash Raj.
In an exclusive interview with Team MissMalini, Ankur talks about his Bollywood journey and what it was like to work on a film like Zanjeer.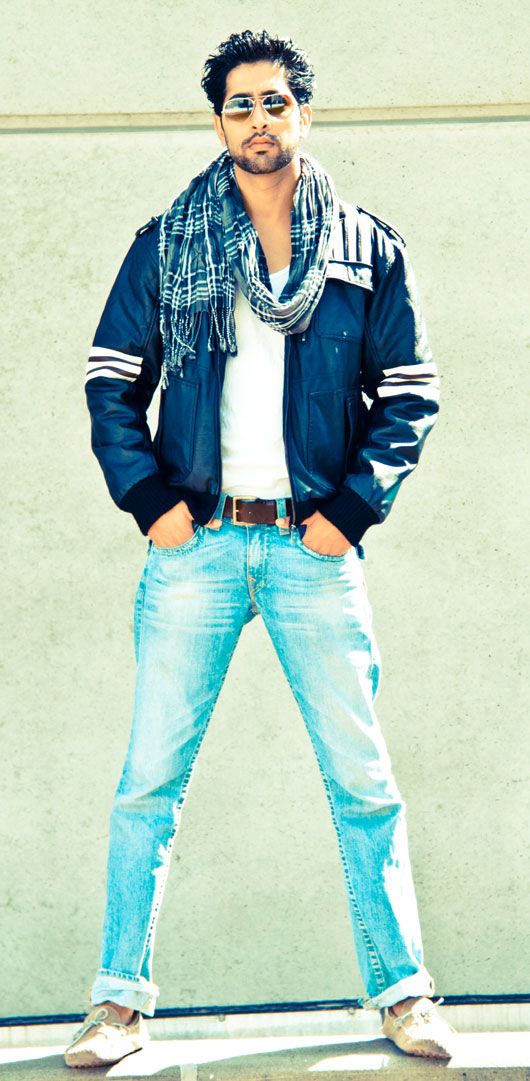 Team MissMalini: Tell us about your self.
Ankur: I was born and raised in Bhopal and pursued computer engineering from Indore. I moved to the USA to pursue a Master's degree in mathematics and finance from the University of Connecticut. Once I graduated, I worked as an Actuary (Finance, Risk and Probability) for Mellon Bank, Price Waterhouse Coopers, Deloitte and Mercer for seven years.
Since I was interested in acting, I pursued a Diploma in acting from the New York Film Academy. The training led to me securing a part in Grant St. Shaving Co. which was produced by Mira Nair. The film was selected for over ten film festivals worldwide, including the Cannes Film Festival.
Team MM: How did your Bollywood journey begin?
Ankur: While I was in New York, I had met Apoorva Lakhia a few years back. I am a big fan of his movies and I expressed my desire to work in one of his films and had showed him my acting work. He had promised me a role in his next film but I thought he would not remember. While I was in Mumbai last year, I met him again, and this time as promised, he offered me a part in Zanjeer. I came to India to look for work in July last year and I immediately began shooting for Zanjeer.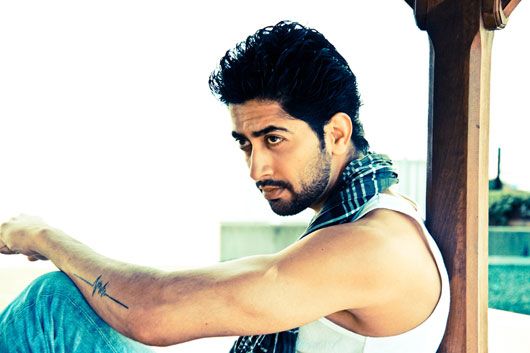 Team MM: What difficulties did you have to face in the lead up to your debut film?
Ankur: Even though I had just come to Bombay in 2012, I had begun acting four years back in New York. I did not have a clue of acting, so while I was working full time in finance in NYC, I began taking classes at NYFA. I would have no weekends and every day till late at night, I used to cope up with work and acting classes. Then when I started doing short films, it was very difficult for me to take leave and shoot for three days, then get back to the job. So the last two years were very difficult where I had no time off.
Team MM: How did you overcome your difficulties?
Ankur: Well, first thing I did was to go about doing things in an organized manner as I could not afford to miss sending out my profile or miss auditions while I was working! Secondly, I did lots of short films in New York, which were promising enough to get selected in film festivals. That helped me polish my acting skills and network with the right people.
Team MM: What is your role in Zanjeer?
Ankur: I play the second villain in the film and my character is named Bosco. I work along with Prakash Raj and manage the dirty work. I also played Bosco in the Telugu version of Zanjeer called Toofan.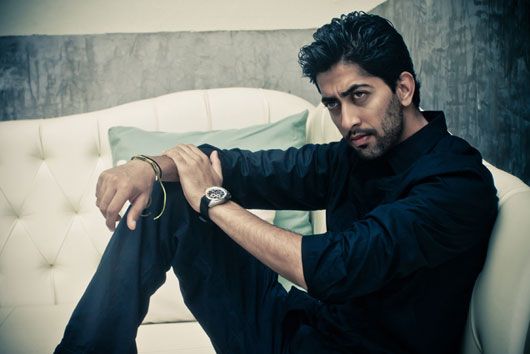 Team MM: Tell us some fun anecdotes from the set while shooting for Zanjeer.
Ankur: I had an amazing experience shooting for the fight scene with Sanjay Dutt. We were supposed to start shooting in the afternoon, so I practiced with the stunt guy since morning and my goal was to do it correct in one go. Ultimately when we started shooting they placed a heavy pistol in my hand and I had to throw the gun while taking the punch. Every time I got the punch I would throw the gun in the wrong direction, so the crew would duck as I would get a punch and the gun could fly in any direction. It was hilarious!
Team MM: How was it like, shooting with Priyanka?
Ankur: Unfortunately, I don't have any scenes with Priyanka.
Team MM: Have you signed any other films?
I did sign a Telugu film Dilunoodu, which stars Puri Jagannadh's brother Sairam Shankar. The film is directed by Jaya Ravindra. I finished shooting for it last month and it is releasing this month end.