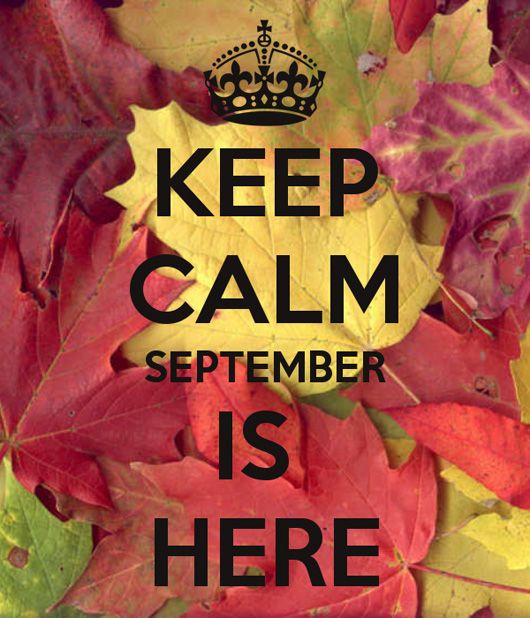 Hey kids! Guess who's back in the bay? 🙂 After a whirlwind tour of San Francisco and Los Angeles I have to say it wasn't easy coming back. But you know I missed you and I'm kicking off September full throttle. Don't believe me? Just look at my schedule!
First up I'm psyched to tell you that starting September, MissMalini.com is totally flipping out with Flipkart! Starting this month stay tuned for a fashion extravaganza featuring 850 brands with over 40,000 looks and everything you need to style yourself silly plus much much more 🙂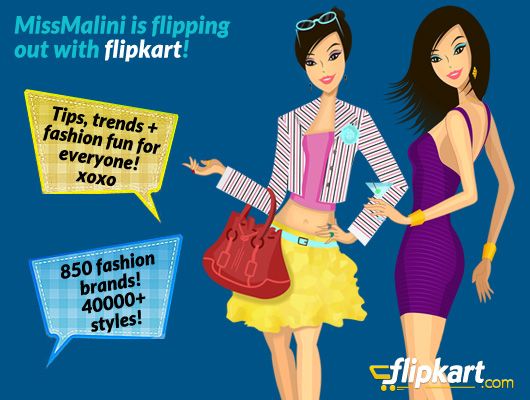 Now here's my day-by-day breakdown, ready? Pass the Redbull and lets go!
September 6th (That's Friday) at noon, tune in for my Vir Das Twitter-interview (aka Twinterview!) about his hilarious new theatrical show called Battle Of Da Sexes that premiers on the 7th of September at NCPA. You can tweet me your questions for him and I'll ask him a few too 🙂
September 6th Tomorrow afternoon I'm also recording Shoppers Stop Radio with my pal Nadir Khan at Blue Frog.
The rest of the weekend I'm gearing up for an awesome photo shoot featuring one super hot Gucci tote (aka the iconic Bamboo Shopper bag below) and Mumbai's most interesting elevators to contribute to their global campaign (how fun!) Do you know where I can find one? (An interesting elevator I mean.) Leave me a comment below please 🙂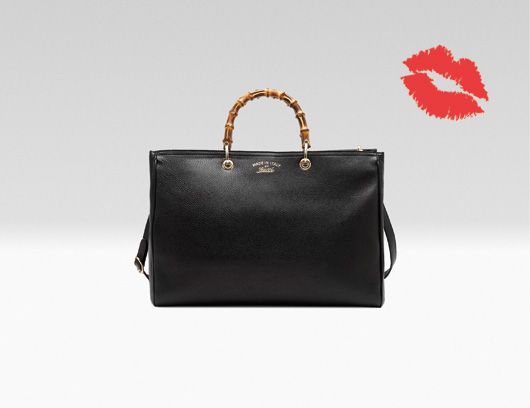 September 10th I am SO excited to kick off MISSMALINI's MEGA HAUL. 4 mega amazing prizes in 5 action-packed weeks! You don't want to miss this. Seriously, you will LOVE what we've got up for grabs! In fact get a head start! Like my Facebook Page and Follow me on Twitter and tweet with the hashtag #MissMaliniMEGAHaul you're half way there 🙂
September 11th Another Twinterview on the card with Randeep Hooda about his new flick John Day. And my is he looking handsome!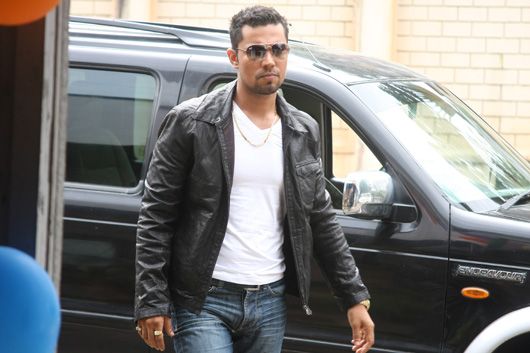 September 12th My talented pal Fahad Samar has inked his first book called Scandal Point (a sharply written satire of Bollywood, Page 3 and all the high drama in between) and he and his lovely wife Simone Singh are hosting a party to celebrate at Ellipsis!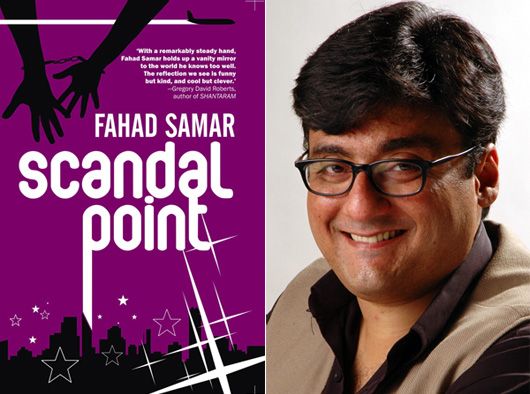 All my love and best wishes for your wicked novel regardless Mr. Samar. I'm a fan, as you know.
September 13th The lovely Sujata Sujata Assomull Sippy (one of our fabulous MissMalini.com contributors) has invited me to have lunch with Bobbi Brown's Vice President and General Manager Marta Preito at On The Waterfront in Delhi to celebrate the launch of this beautiful brand in the motherland. I love Bobbi Brown and Sujata so I'm there 🙂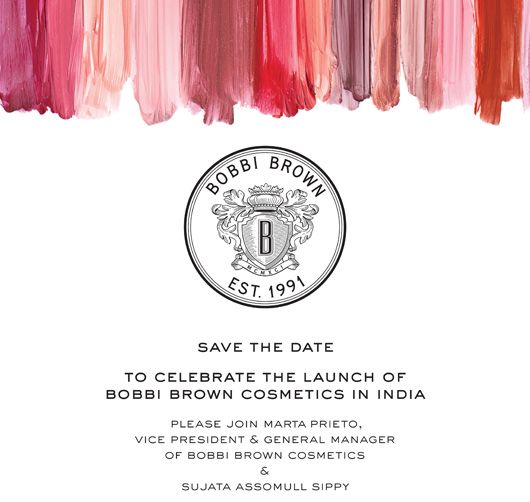 September 14th 
(Still rocking Delhi!) for 
Niki Mahajan's Prive Couture Showcase at Le Meridian, I'll be tweeting that LIVE from the front row (in custom Niki Mahajan peep toes!) and I can't wait.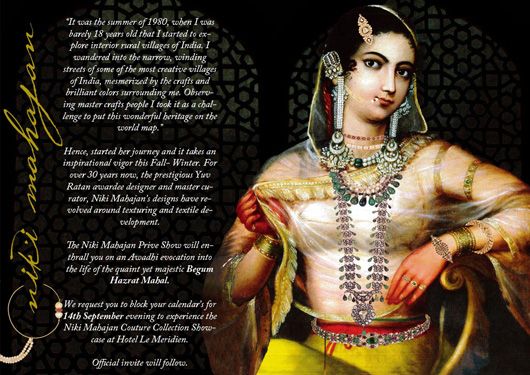 Chances are we'll end up at the ultra lounge Pangaea at some point and be dancing on tables (again) yay! 🙂
September 16th I'm doing a super fun shoot with Malaika Arora Khan for The Closet Label where she'll be styling me in clothes right from her closet 🙂 Stay tuned for LIVE tweets!
September 17th I'm hanging out with Shahid Kapoor and Ileana D'Cruz LIVE on Google+ to talk about their new movie Phata Poster Nikla Hero.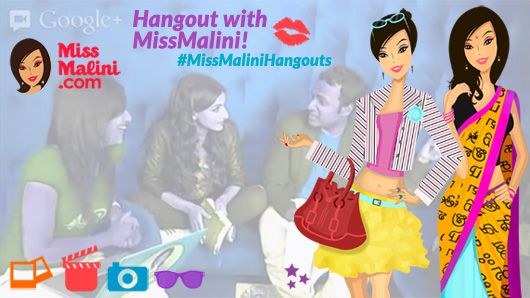 In fact you can tweet me questions for the stars starting now using #MissMaliniHangouts #PPHNHangout #AskShahid or #AskIleana, get to it! Over to you Sasha 🙂
September 21st I've got another LIVE G+ Hangout planned with Vir Das this time, where he'll be dropping gyan on the classic Battle of Da Sexes like only he knows hilariously how!
September 22nd I'm hoping to rock my new gold Adidas kicks to the Sunburn Arena with DJ Hardwell gig, have you got your tickets yet?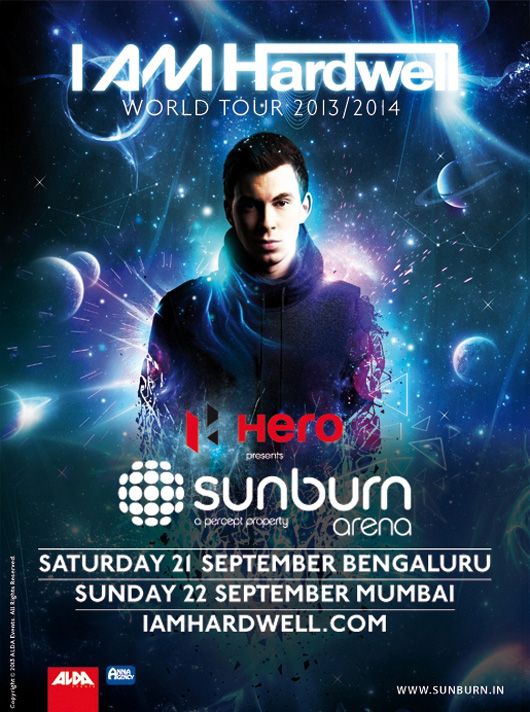 September 23rd I'm co-hosting the first of its kind Bombay Street Style real-life-meets-virtual-chic party for Social Media Week Mumbai at Olive Bandra. I love that I get to do this with all my favorite fashion & geek chic peeps – Nonita Kalra and Marissa Bronfman of Moxie Media and the Butter crew. It's time to get your street style on peeps!
September 24th I'm on a Women in Media Panel for Social Media Week Mumbai – I'll be dropping gyan about establishing the 'business of blogging' in India and of course the role of Bollywood and celebrity in the success of social and digital media.
September 27th I'm on another panel for the the Godrej India Culture Lab, this time the topic is 'Is social media the new front row in Fashion?" Oooh interesting! Stay tuned for my thoughts on that 🙂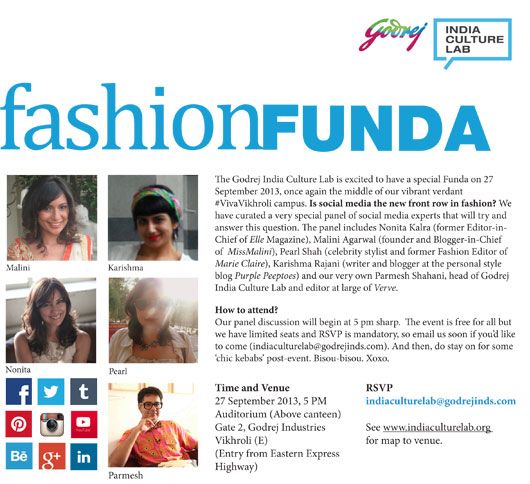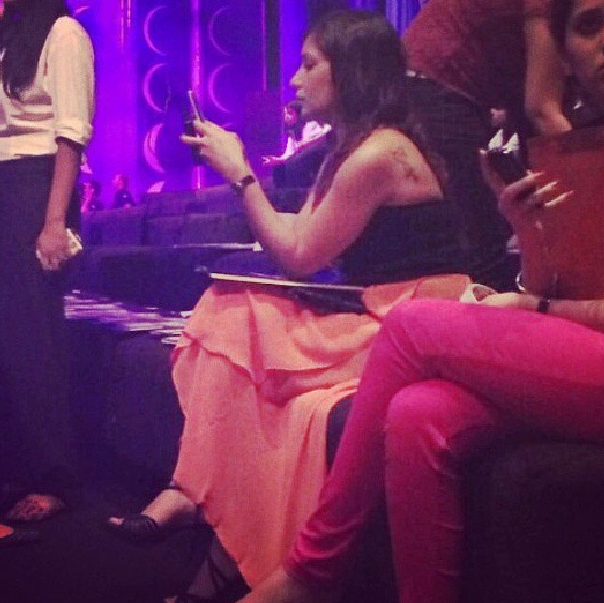 And then *poof* I'm off on a weekend escape to Della Resorts – a new 5 star luxury property and adventure park in Lonavala with my pals. Woohoo! 

PS. Can you just IMAGINE what October's gonna be like? Eeps! *LOL* But you know I love it ALL. Man it's good to be back! xoxo