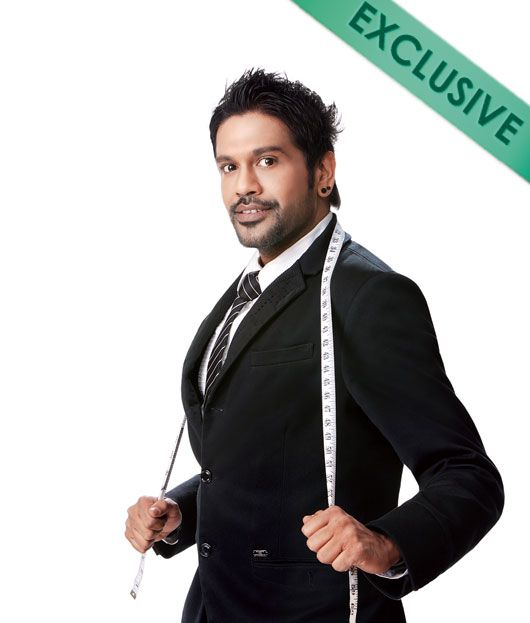 TeamMissMalini (TeamMM): What brought about the association with F in Focus?
Rocky S (RS): F Lounge is a spectacular hub for partying and what's a better place than F Lounge to celebrate the success of my newly launched label Rocky Star collection at the Lakme Fashion Week 2013. I am really looking forward to this amazing night of fun and awesome music by my friend Deepesh aka Mr. Right.
TeamMM: Tell us a bit about how the 'F In Focus' evening will be themed around you and your work?
RS: The theme is Fashion Orgy by Rocky Star. It is mysterious, powerful and aristocratic, all at the same time. While many associate black with evil, my attempt is to glorify the elegance of the color.
TeamMM: What finger food and beverages have you selected for the special three-day menu? What is the significance of those signature dishes and drinks; how would you call them symbolic of you?
RS: Goat Cheese Smoked Cashew Cigaroll and Hot Wired cocktail is what I have selected for the special three-day menu. Honestly, these are my favorites and that's why I would say they are on the menu for the special days.
TeamMM: Tell us about your choice of music for the evening?
RS: Progressive house music and fusion of great music by my friend Deepesh aka Mr. Right.
Team MM: Tell us about your LFW collection – what was your inspiration?
RS: This season Rocky Star delineates the dramatic splendor of mystery. The mystery of dark, unfolds itself in subtle affluence, amalgamated in the intricacies of exaggerated textures and layers. Keeping the signature "Black" aligned, the collection renovates the genesis of colour black, recreating the aura of dark medieval age of Fashion which is all about lavishness, seduction, gorgeous contours of femininity.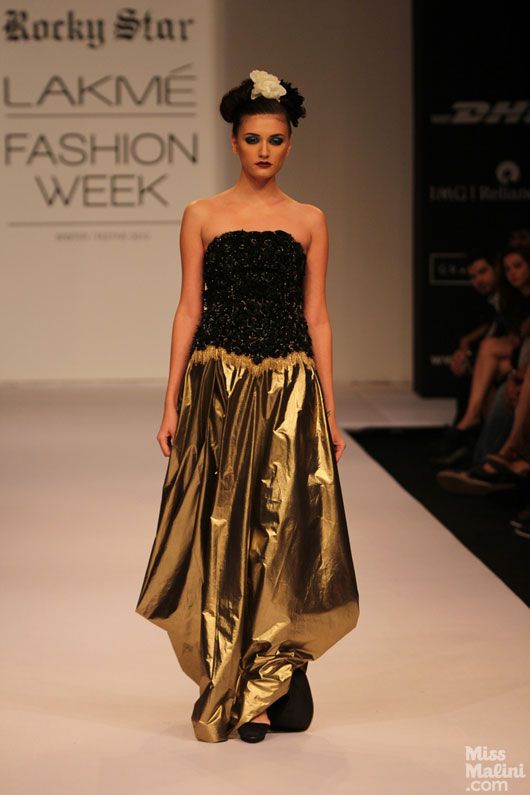 TeamMM:  If you hadn't been a designer…
RS: Being artistic and creative from a very young age my only passion was to pursue fashion design so I have never thought of being something else but a Designer.
TeamMM: What's the one must-have item that should be in every woman's closet?
RS: Crisp white shirt and Denim.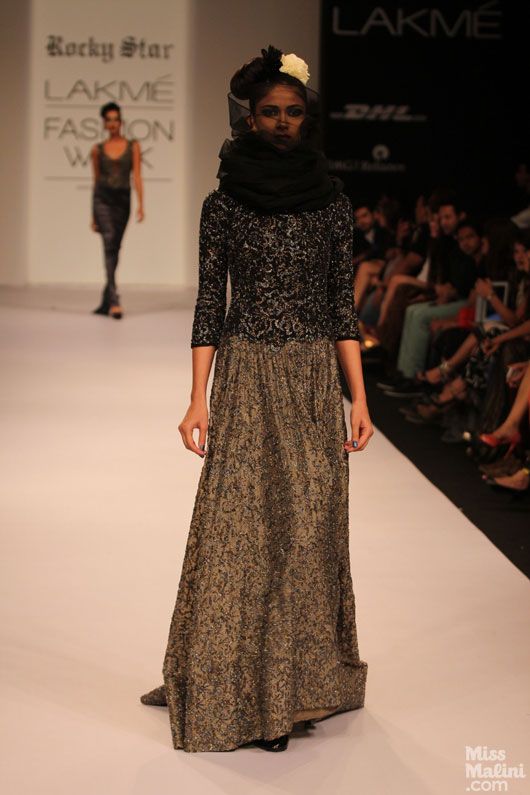 TeamMM: Your style funda?
RS: Don't follow fashion blindly. Keep it simple yet chic and stylish. Be comfortable in what you wear and carry oneself with confidence.
The big party is coming up on Tuesday the 17th at F Lounge.Diner.Bar. It's an invite only event, but Team MissMalini has you covered! Follow this space for a chance to win passes to the party!
Rocky S
Facebook: Rocky.SDesigner
Twitter: @RockyS_Star
TOABH
Facebook Page: ToabhTalents
Twitter: @toabhtalent
Runway Pix: Yogen Shah for MissMalini