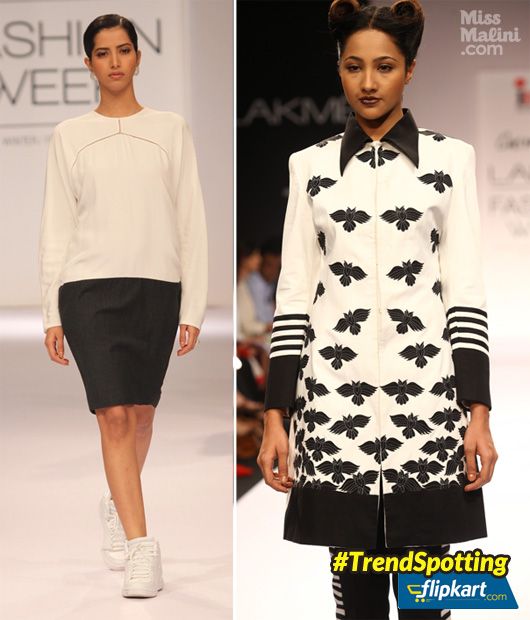 A simple as it may seem, the monochromatic palette is more versatile than you can imagine. It had a resonating presence at the autumn/ winter '13 runways shows in India. So MissMalini decided to treat you with some very cool options from Flipkart to go monochromatic with! From cool separates to printed looks and a relevant selection of accessories, we have listed them all just for you 🙂
Top 5 Building Block pieces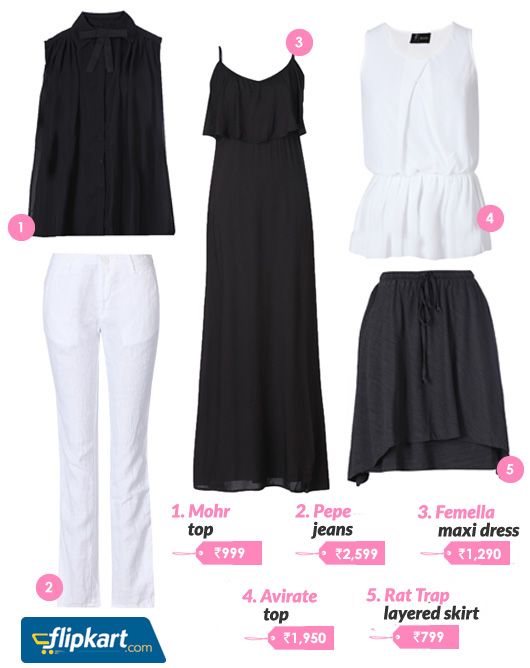 Solid pieces in black and white are perfect to build a stark monochromatic look. You can choose these individual pieces to play contrast to each other or just a uniformed tone-on-tone story. Either way, your look will be bold with no grey areas. Get it, get it?!!
Top 5 Monochromatic Play through Prints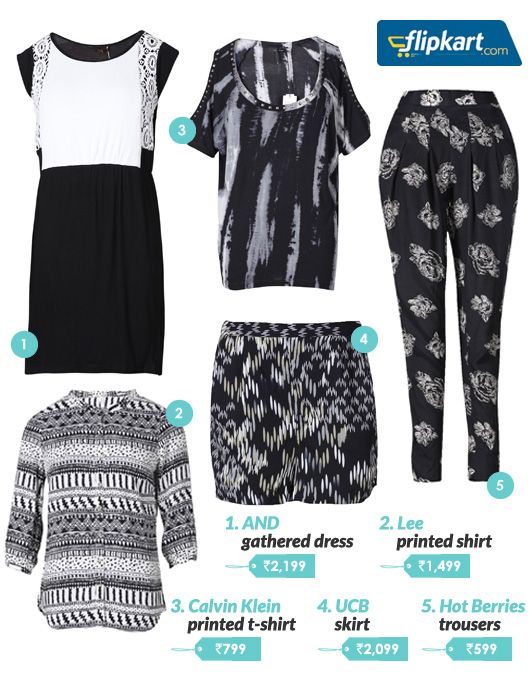 Need a little something more than just being safe, then prints are always a fun alternative to push the envelope. Even while keeping in mind the monochromatic theme, you can pick prints in tie/dye, shaded fadings, tribal or floral ones. But always remember to balance you print story with the right accessories. Like what? Read on…
Top 5 accessories to support your monochromatic look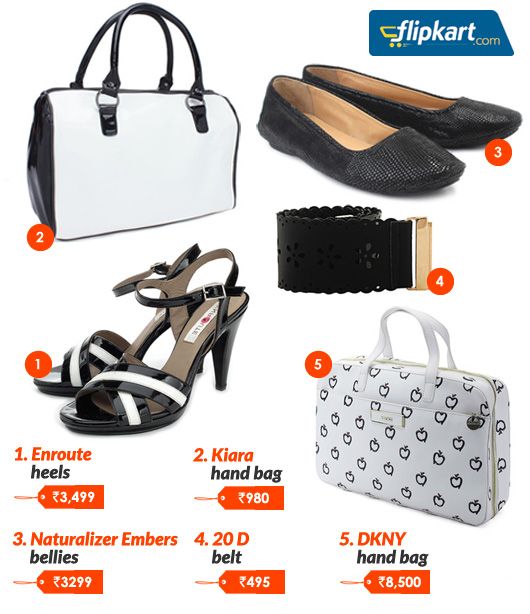 All stylists swear by their eternal rule – "always accessorize", and MissMalini completely stands by that thought. The trick to pulling off a well-rounded look is to balance it with the right accessories. Shoes and bags in black and white can often help keep a check on the look. And in addition, the best part of accessories is that they can be added or subtracted from the look as per your need.
And the dudes can rock to the trend too!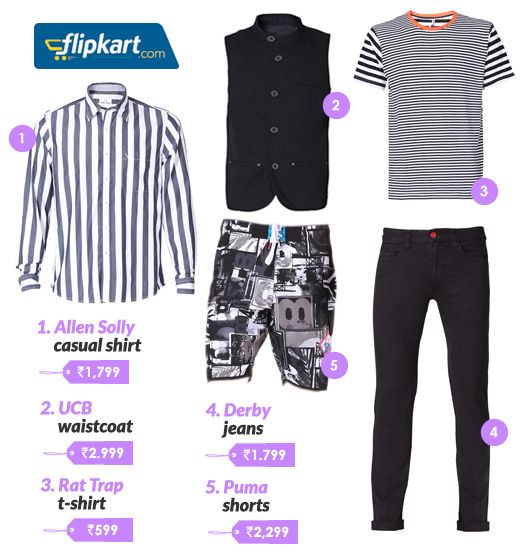 Men also love solid tones in black and white because of their simplicity, classic appeal and stress-free accessibility. While taking this story forward, MissMalini points out a few cool wardrobe choices for the boys. Out of a number of cool product listed on Flipkart, we bring you 5 of our top favourites.
And boys must accessories too!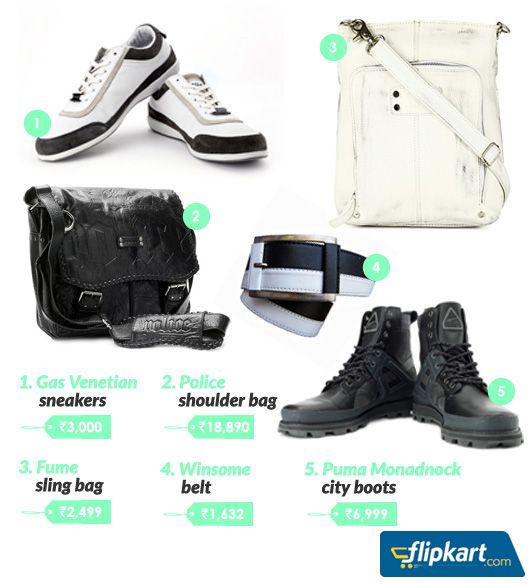 Adding to or pairing your look with the right shoes and bag is crucial to your style. Men shouldn't shy away from accessorizing while ranking high on functionality. Carry your necessities for the day in a cool sling bag and remember to compliment it with great footwear. Flipkart's range of mens shoes and bags offer you a great spread to pick from.
Click here for everything your little heart desired in monochrome!
From trend across the runways, MissMalini will continue to keep you updated on what's hot. And she offers you cool options to bring those trends into your wardrobe with Flipkart, because fashion has a new address!