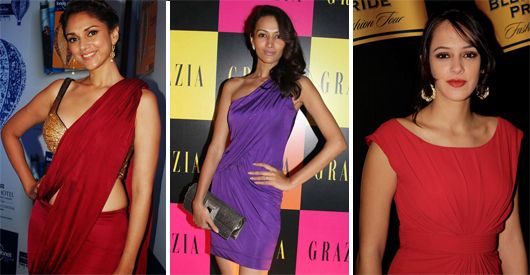 When you're in an industry like Bollywood, keeping a cool mind is easier said than done. Not only are shooting schedules frenetic, but the stars also usually have many demands on their time and patience from directors, producers, fans, family and what have you.
At such times, it's easy to throw a tantrum or fight back when someone is being unreasonable. It's only human, of course!
But today, on the day of Mahatma Gandhi's birth anniversary, we ask a few lovely ladies how they try to emulate his practice of Gandhigiri in their every day life.
For the uninitiated, Gandhigiri is simply the act of maintaining calm in the face of upheaval and stress.
Here's what they told us: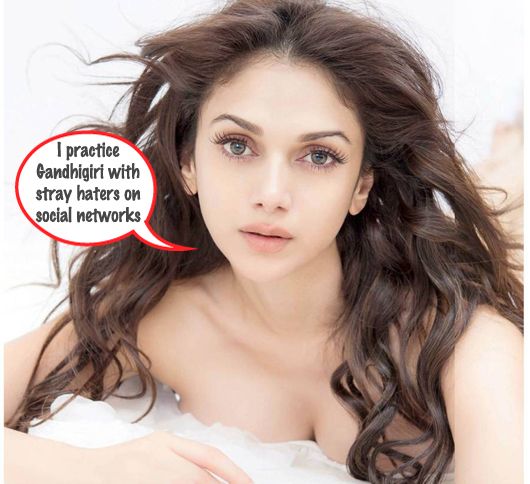 ADITI RAO HYDARI: "I try to incorporate Gandhigiri practically everyday! Some media write and say all kinds of things about you which can be saddening. Two years ago, I had an awful picture of me come out in the press. It was at my first promotion when the photographer and the journalist wrote that they caught me when I was unaware. I cried. But then I realised that just the fact that they said they caught me unaware shows their weakness and that I should rise above it as the problem lies with their minds and intentions. Since then, I held my head up high and continue to do so!
The other times I practice Gandhigiri is whenever I get a stray hater on social networking sites. I reply honestly to them and apologize for something that I may have unknowingly done to upset them. I think the non violent approach probably disarms them and my next message is always full of sorrys and hearts and I love you messages, thus turning hate into love. Gandhiji would be proud, I hope!"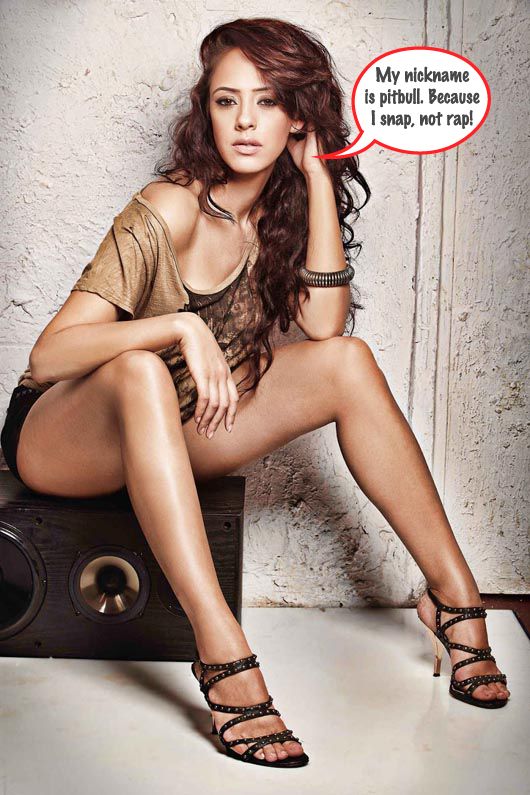 HAZEL KEECH: "I actually practice Gandhigiri quite often. If you ask my family they'll tell you my nickname is pitbull – not because I rap but because when I snap, I bite like a pitbull. Although its rare when I lose my temper, I try to be calm and let the issue pass.
Also, very often I get irritated due to people and their incompetence or lack of common sense or not keeping to their word. What makes me lose my temper is when I see people outwardly being spiteful and vengeful. It is at those times that I try my best to not react in anger. So you could say, these are actually the many times when I have to practice Gandhigiri."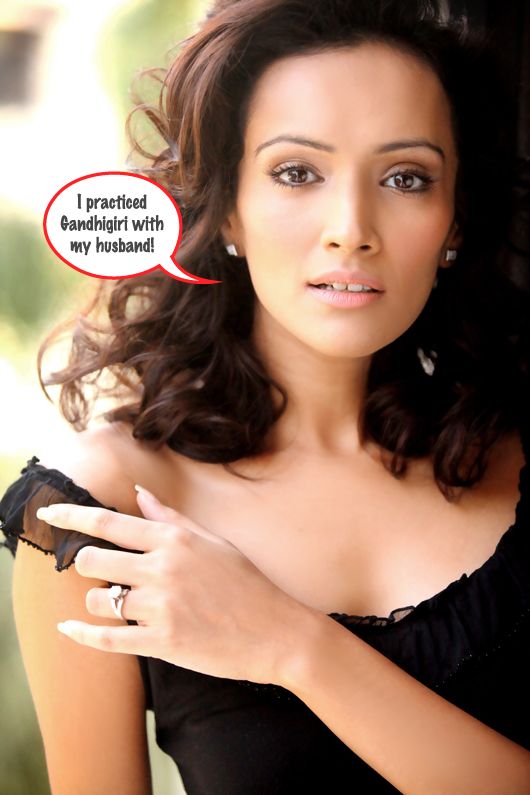 DIPANNITA SHARMA ATWAL: "Actually, I have tried this one thing with my husband and it really works which I think can definitely be termed as Gandhigiri. When we got married, my husband had this bad habit of leaving whatever dish he's eating in, wherever he was sitting, change his clothes and leave them wherever he was standing… on sofas, on the floor, on the kitchen counter, even on the bed. This would really get on my nerves. We would fight a lot about this and that was not helping. Finally, I decided I'll just not say anything and whenever he would leave a plate or an item of clothing anywhere in the house, I would just pick it up and put it back in its place.
Initially, he thought I was just doing this to annoy him and that I'd get back to 'checking' him whenever he did it next. When he saw that I carried on doing what I did, he finally one day came and quietly started helping me (with a smile). Now, he never forgets to clear up and mostly always keeps his clothes in his place. In fact, he has become a lot more organised than I ever was!"