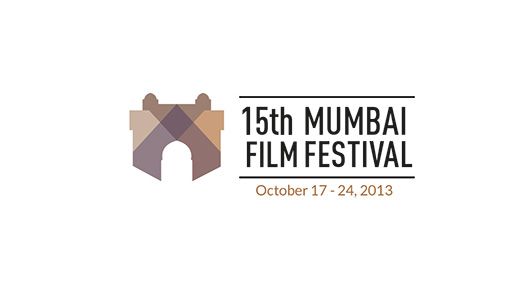 Year after year, Film India Worldwide (FIW) has showcased films at the Mumbai Film Festival that are international in character but linked to a recognizable Indian idiom. This year, FIW presents six select films from countries spread far and wide – France, Canada, Nepal, Spain, etc. Some of these have already been lauded at various global film festivals whereas others make an assured entry as Asian Premieres. Together, they embrace the gamut of what India denotes to creative cinematic minds on the world scene. These films are by filmmakers originating from India and now living elsewhere, whose heart and art echo back to their homeland. Or they are by international filmmakers who come to India to reflect its reality with new eyes. Screenings are at Liberty Cinema, Metro Big Cinema, Marine Lines & Cinemax, Versova.
Jadoo (Magic)
UK/Hindi – Asia Premiere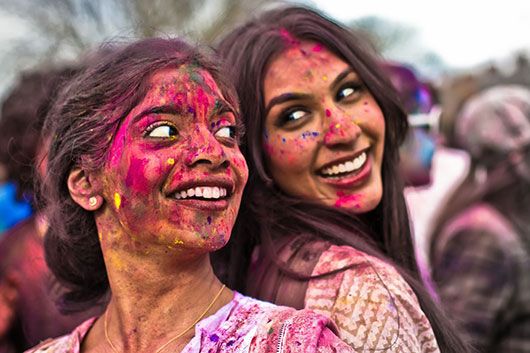 Jadoo, a British film set in Leicester, tells the story of two brothers, Raja and Jagi, both wonderful chefs, who have a fall out and tear the fabled family recipe book in half. One brother gets the starters and the other gets the main courses. Setting up rival restaurants on opposite sides of the road, they spend the next ten years trying to outdo each other. Each one can cook only half of the perfect Indian meal, which drives them mad. The daughter of one of the brothers, a successful London lawyer, is getting married. She goes to Leicester to try and reconcile her father and uncle, so they are one big happy family again. Besides, their combined talent can come together to serve the perfect Indian feast at her wedding, food here becomes a metaphor for family.
Pailahuru (Red Monsoon)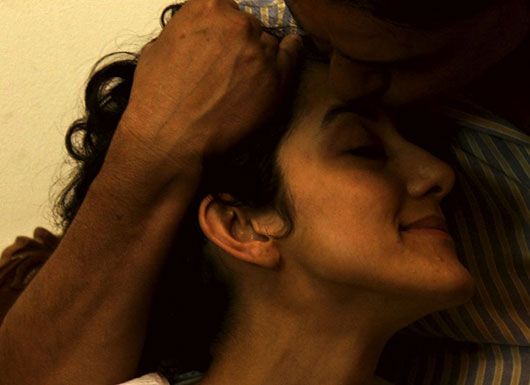 Nepal/Nepali – World Premiere
Set in the complex caste system of Nepal's Kathmandu Valley, this classic love triangle story is a reflection on female empowerment and the hard choices required to bring about change. As the Valley awaits the rains, the citizens of the inner city of Patan seek deliverance through affection, empathy and subterfuge. We see the wood-and-brick society emerging from tradition's stranglehold as the characters try to fend for themselves in the absence of elders, amidst a failing economy and political chaos. The air is pregnant with hope for respite, but the rains do not arrive in Red Monsoon.
Faith Connections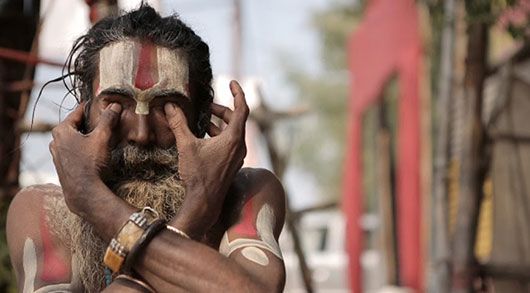 France-India/Hindi – Asia Premiere
The Kumbh Mela, one of the most extraordinary displays of faith on earth is a spectacular journey drawing millions of people. And it takes place once every twelve years – one in 2013. This Hindu pilgrimage is held over roughly six weeks at the Triveni Sangama. Filmmaker Pan Nalin travels to this 2013 mega event and encounters remarkable men of mind and meditation, some facing an inextricable dilemma, to embrace the world or to renounce it. Faith Connections explores such diverse and deeply moving stories as a young runaway kid, a Sadhu, a mother desperately looking for her lost son, a yogi who is raising an abandoned toddler, and an ascetic who keeps his calm by smoking cannabis. They are all connected by one faith against a spectacular display of devotion.
Siddharth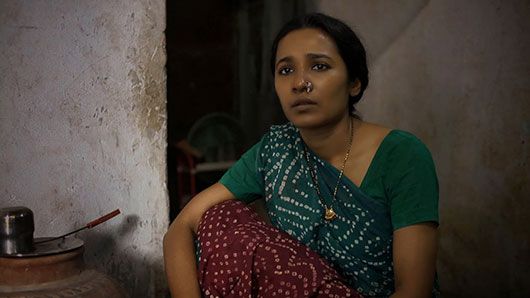 Canada-India/Hindi – Asia Premiere
In the crowded backstreets of Delhi, Mahendra fixes zippers to make what little money he can. He lives with his feisty wife Suman, his little daughter and 12-year-old son. Hitting a low, he sends his son to another city to work for a friend's relative. But they worry when he fails to return home as agreed for the Diwali festival. Their illiteracy does not help. They don't even have a photograph of their boy. Their anxiety escalates as they seek answers from the friend whose relative their son worked for, from the neighbours and then the police, with no luck. All they glean are unseemly rumours, the strongest being that their son could be a victim of child-trafficking. With little money and no connections, Mahendra travels across India in pursuit, hoping that whatever force arbitrarily took his child will return him unharmed. It's a story made up with equal parts of tragedy and optimism.
Good Morning Karachi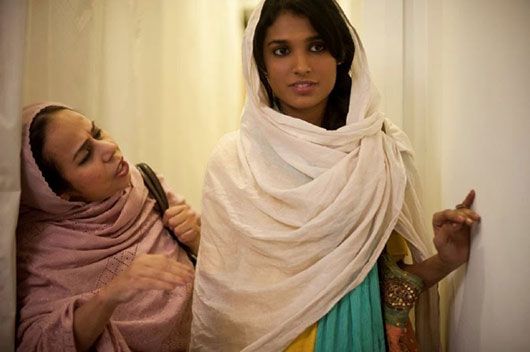 Pakistan/Urdu, English – Asian Premiere
Good Morning Karachi is a coming-of-age story of a young woman, Rafina. Chance and wilfulness propel her rise as a runway and billboard model. As she climbs the social ladder, she is caught between two men with very different visions of Pakistan and the role of women. Arif, a politician, dreams of a better world through political action; Jamal, urbane and ambitious, is convinced the fashion industry can help women and lead Pakistan into the new world. Rafina's story becomes the story of the people living in Karachi who try to reconcile tradition and modernity. The film captures this contradiction not only through its characters and their turbulent lives but also through the landscape of Karachi, where political extremism and fashion, convention and novelty can and do indeed co-exist.
MAPA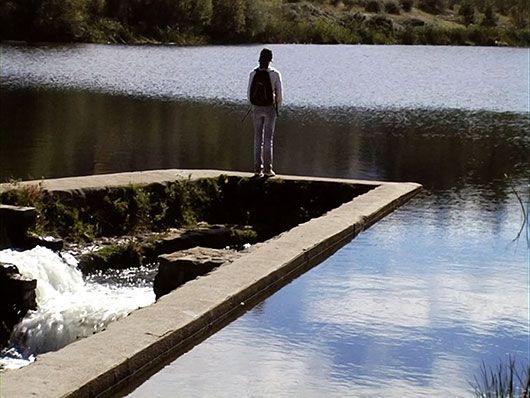 Spain/Spanish, English – Asian Premiere
This engagingly intriguing film, Spanish director Leon Siminiani allows the viewer to peak into his troubled existence and subsequent escapism. On losing his TV job and his girlfriend, Siminiani heads for India, initially aiming to recce his new feature film. Instead, he soon finds that he is shooting a documentary that is mapping his mind. From Delhi to Calcutta with stops in between, his bemused voice-over conveys what he sees and feels, connecting his past to the present. Seeing a photograph of Pasolini and Italian novelist Alberto Moravia and his wife Elsa Morante while on their Indian travels, Siminiani feels he needs a female companion and looks awkwardly for one. Overwhelmed by a frenzied country whose poverty hits him, he returns to find his own country in financial turmoil. He meets with a car accident and that seemingly shakes him into a better perspective of what he wants out of life. His self-absorption leads him to ask, "Who am I to make social films?" and he tries to replace the girl he lost with a new one. This 85-minute internalized travelogue uses the director's Indian experiences to look into the intertwined concerns of filmmaking and love.