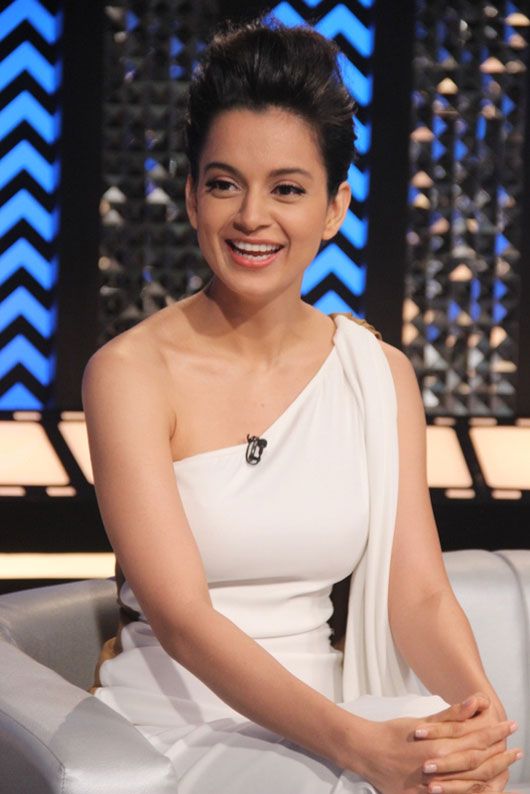 If you've got a Facebook or Twitter account, you must have seen at least one post of someone linking to Kangana Ranaut's interview on The Front Row with Anupama Chopra. This interview has gone viral, and for good reason – during the chat, Kangana revealed a number of things both about herself personally and the industry on a whole. In case you didn't catch the show when it aired, here's a list of some of the more interesting revelations Kangana made, just so you know what everyone's talking about!
1. Her personal style comes from a sense of "overcompensating" because she comes from a small town: If you ask any celebrity about their personal style – and trust me, we've asked often – the answers will usually range from "comfort is key" to "wearing what I like instead of following trends" to "suits my body type." But I don't think anyone has ever explained it this candidly, saying that she dresses in a certain way to make a statement – that she's somebody who deserves to be here, not just somebody who happens to be here. Read the full excerpt here.
2. Sometimes she does films just to make money: Everyone does films to "just make money" sometimes, but most people will harp on about the creative satisfaction. However, when asked why she'd pick a film like Double Dhamaal or Rascals, Kangana had no reservations about saying that she has to earn her bread and butter, and she has "no other job she can get money from." Therefore, some projects are taken up because she's self-dependent and needs to keep working.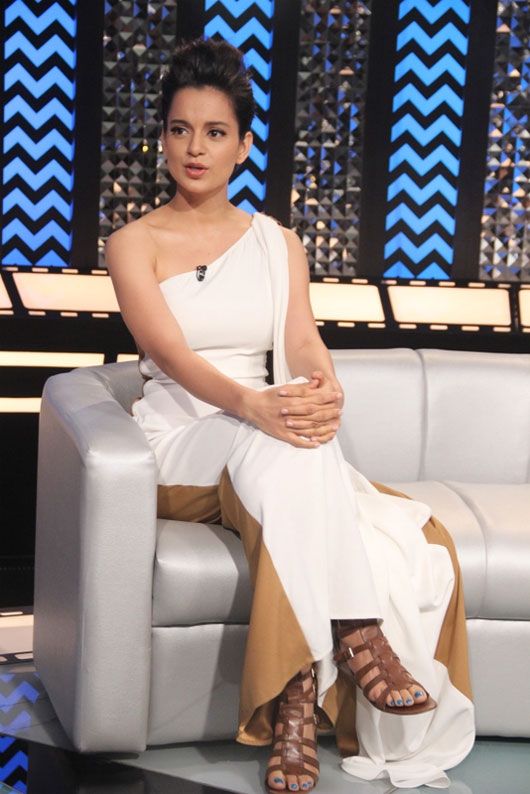 3. She gets bored to death doing some films: Kangana revealed that some days she's just sitting in her van the whole day, and is called out only to do one scene or deliver one line. She even said that at that point, you can do it almost any way and no one really cares – and that's when you realise that your job could be done by just about anyone. She called it a humbling experience, and said, "it really puts you in your place."
4. Most actors are insensitive to others' feelings: The actress claimed she's very practical when it comes to dating, and has just a few 'requirements': she wants someone who's honest, someone who's doing fairly well in his career ("whichever he's chosen, could be a postman also, I don't care"), and sensitive, both to her and things around him. That prompted Anupama to ask her whether she sees this in the industry men, and Kangana replied saying no – most of them are more insensitive, self-obsessed, and look through everything else. She even went on to say she'd prefer dating someone from out of the industry, because she's seen people do bigger things in life with a lot more ease, while directors/producers "make you feel like they're carrying the world on their shoulders. That's not cool, that's not cool at all."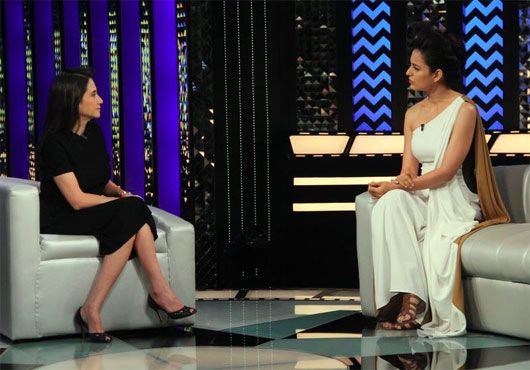 5. You can never quit Bollywood: When asked whether she has ever looked for a way to get out of the film industry, Kangana replied saying yes, since it can cause frustration like any other job. However, she also claims that the "good" thing about Bollywood is you can never quit it – because when you have that little bit of fame, you won't get any other job. "Even if you do, it'll be such a weird thing to do – like, half-successful actress working as an intern somewhere. That's such a weird thing. So you have to stick around and keep trying."
Dhruvi Shah says, "A lot of times, the undiplomatic and politically incorrect statements actors make are taken off the record. I was so glad to watch this interview on national television. I could totally relate to what Kangana was saying and we simply had to find out if Anupama Chopra expected Kangana to answer with such honesty knowing she was on national television."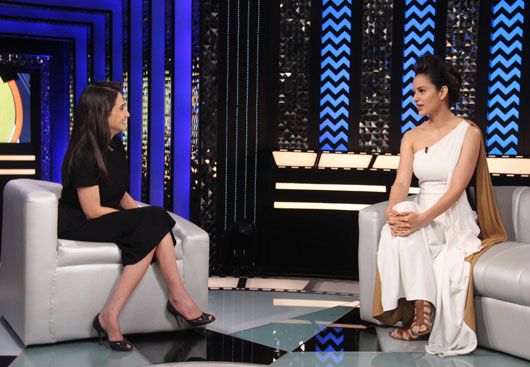 Anupama Chopra said, "I knew that she would give straight answers because she was on TFR earlier, on a panel about women in film and she spoke with real candour about how hard it is to always make good choices, and the pressures an actor faces. But that show was not personal. It was her, Milan Luthria and Zoya talking about the state of women in the movies. This was a one on one personal interview and I think she bared her heart without fear. I really appreciated her honesty and how sorted she is. I've got incredible feedback for the interview. Many have said it's the best ever done on the show!"
See More of Our Exclusive Bollywood Content:
–       Bollywood News and Gossip
–       Bollywood Events Coverage
–       Bollywood+ Fun Features
–       Stories Organized by Celebrity
–       International Celebrity News
–       Bollywood Photos & Videos
–       Show Me Everything!