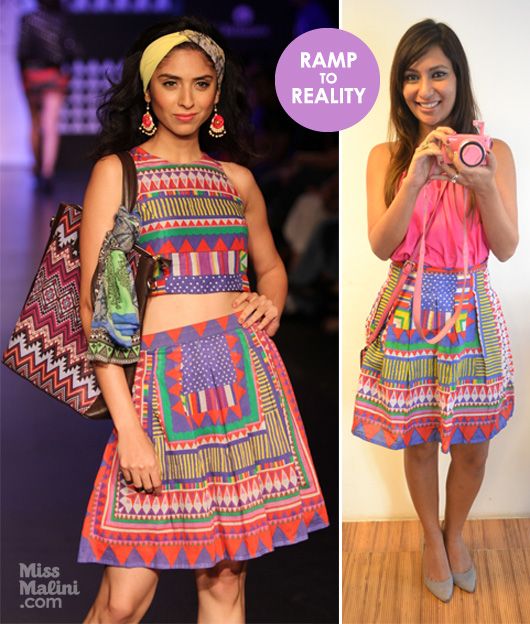 Last week, in support of Breast Cancer Awareness, MissMalini wore pink to work to work and enjoyed it all day. Pink being her favourite colour, she made the most of it in a tribal printed skirt by Global Desi from their autumn/winter '13 collection.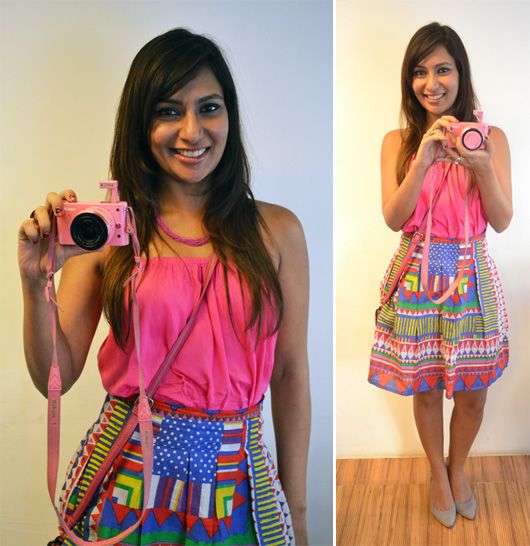 MissMalini teamed a stark pink halter top from Cotton Collection in Sri Lanka with the Global Desi skirt to sport a fun day look. She accessorized the look with a ring that her husband, Nowshad gifted her and a neon pink beaded necklace from a street stall. Her trusted pair of grey H&M pumps completed her look along with a tribal printed purse.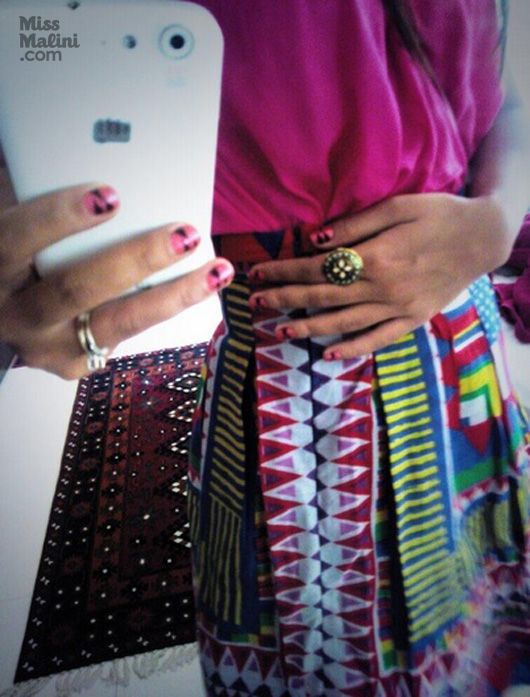 Attention to detail is crucial to style. MissMalini's nails were done up with Maybelline's Colour Show Nail Colour range. And Sunita Brace's 5 minute office make-up gave the look it's all day freshness!
MissMalini's look for #WearPinkToWorkDay had an easy chic feel. Tell us how you would dress this Global Desi skirt from their a/w 2013 collection. We'd love to know!