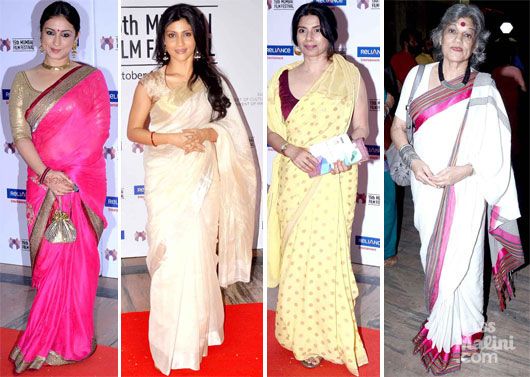 So here's a question: How come the Bollywood brigade dress up all desi for the Mumbai Film Festival (MAMI) but rock the red carpet in designer gowns and made-to-order dresses at other high profile Bollywood events?
Not that we are complaining! We particularly love the saree and we think it's probably the most sensuous garment in the world.
So when we went through the pictures of the closing ceremony of the Mumbai film festival that took place recently, we were intrigued and noticed that all the ladies who attended the event, opted for sarees or other desi silhouettes. We like!
See what they wore: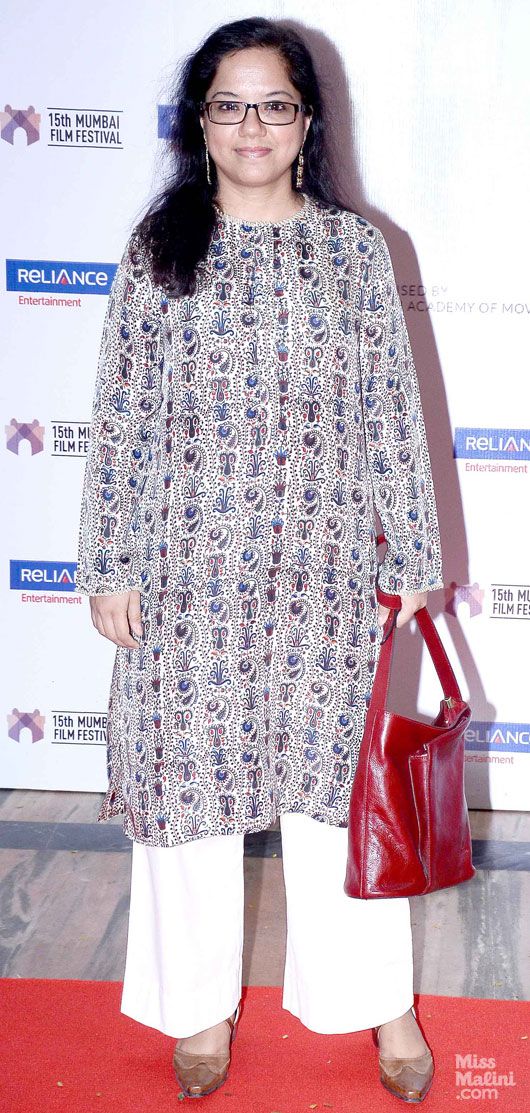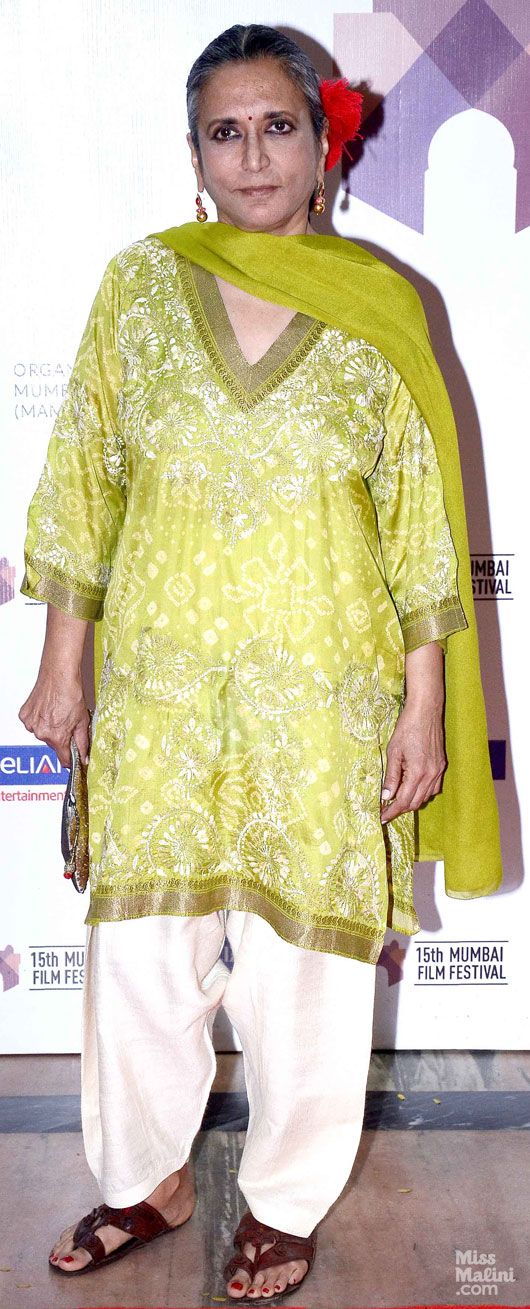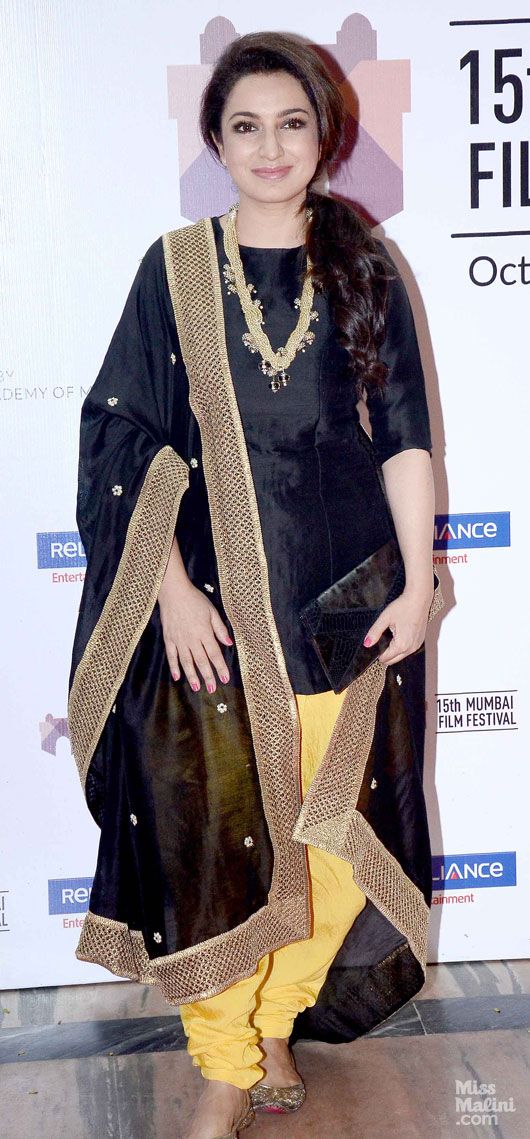 Who do you think carried off their desi avatar the best? Tell us in the comments below.
More Photos:
[nggallery id=1432]
Pix: Yogen Shah for MissMalini
See More of Our Exclusive Bollywood Content:
–       Bollywood News and Gossip
–       Bollywood Events Coverage
–       Bollywood+ Fun Features
–       Stories Organized by Celebrity
–       International Celebrity News
–       Bollywood Photos & Videos
–       Show Me Everything!