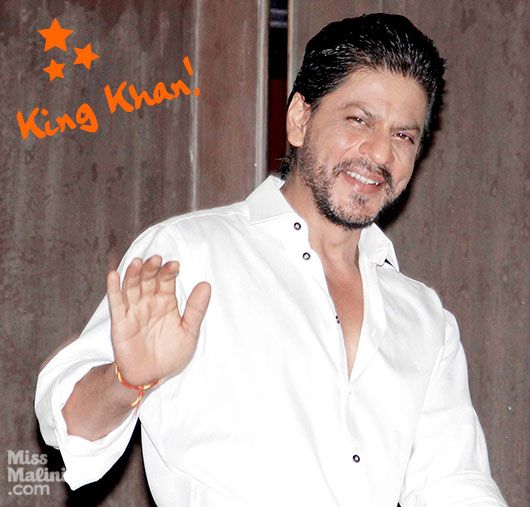 Happy Birthday Shah Rukh Khan!!!
You remember the last time I publicly declared my love for this dimpled bundle of awesomeness? Well, that love grew leaps & bounds when I met & interacted with SRK on his birthday!
"Mere kareeb aao, aur paas, aur paas, aur paas…….". Tumne pukaara aur hum chalein aaye. How can ANYONE resist this guy?!? *weak in the knees*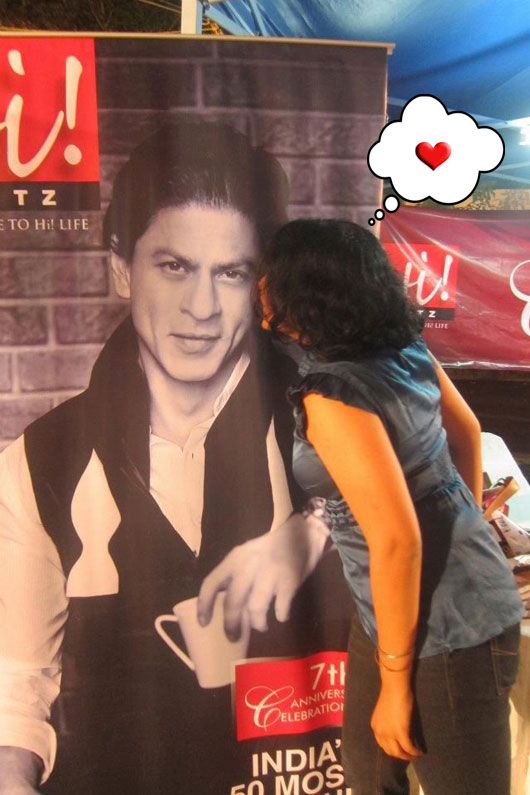 MissMalini surprised me this Diwali by sending me to represent the blog at the media event on SRK's birthday… Thank you Babaji aapne meri sunn li – meri 'Mannat' poori ho gayi!
"Kehte hai agar kissi cheez ko dil se chaaho toh poori kainat tumhe usse milane ki koshish mein lag jaati hai. Aap sabne mujhe meri chahat se mila diya, thanks, thanks very much."
What I saw & heard & felt, further cemented the love for my Hero. "Ek ladki thi deewani si… Ek ladke pe woh marthi thi…"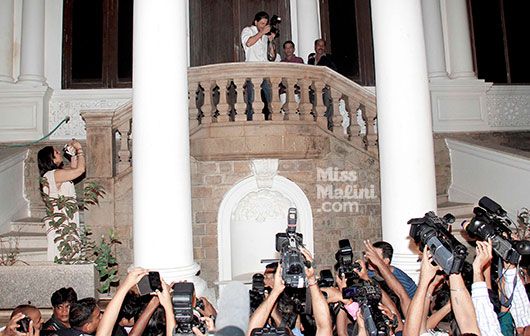 Outside Mannat… Fans galore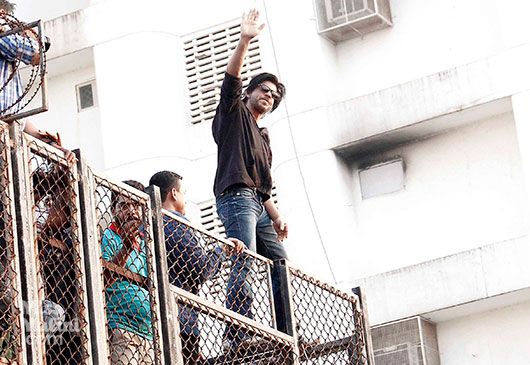 Picture this… Loud dhols, firecrackers, relentless honking, tourist buses passing by, efficient security & hawaldars (doing an awesome job controlling the crowd), lungi dance, Happy Birthday chorus, SRK chants, costumes, banners, gifts, flowers and the works. Gosh, must feel good to be so loved.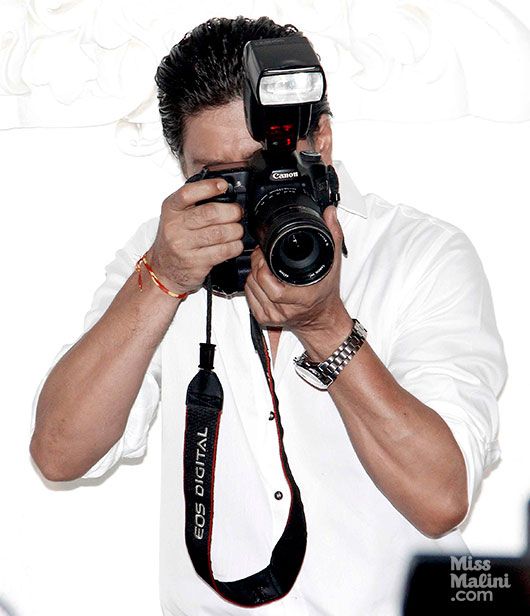 Inside Mannat… HIM and me *Ting!*… and of course, the rest of the media, security etc etc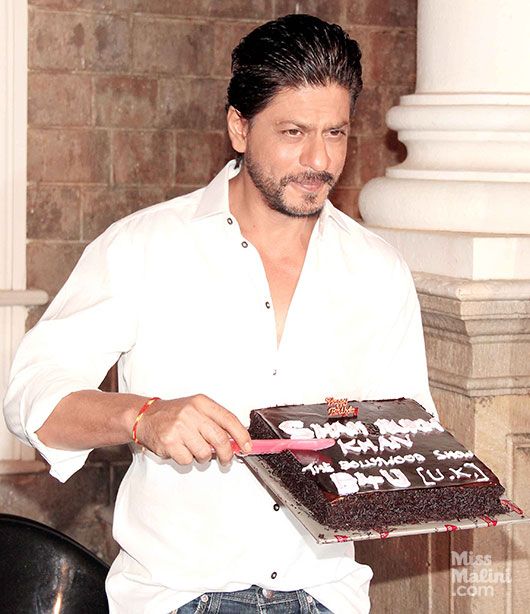 Who wants cake, when the entire chocolate factory is in front of you *Sigh!* "Main usse bahut pyar karti hoon … ek din ke liye nahin … ek pal ke liye nahin … zindagi bhar ke liye"
At the cost of repeating what's been said about the man a million times before, he is wit, grace & charm personified * times * infinity. It's amazing how he patiently answered all the media questions with equal enthusiasm, whether reminiscing his Fauji days to his Happy New Year look to the next SRK being 'Abram', to the same old clichéd questions and of all the celebrations, gifts & future plans in between. Watch and Learn, World!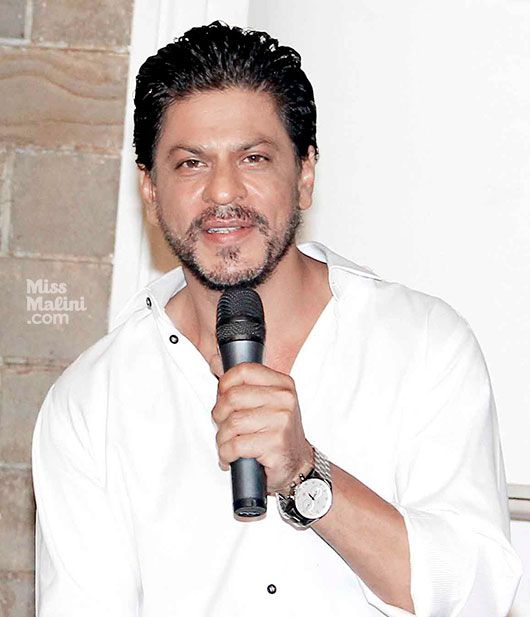 One thing is certain, everyone walked out of there smiling.
And as for me, I still am on Cloud Number 9… SRK Mission, Accomplished!!!
"Sattar minute. Shayad tumhari zindagi ke sabse khaas sattar minute. Aaj yeh sattar minute tumhe zindagi bhar yaad rahenge. Kyunki iske baad aanewaali zindagi mein, chaahe kuch sahi ho ya na ho, chaahe kuch rahe ya na rahe, tum haaro ya jeeto lekin yeh sattar minute, tumse koi nahi chheen sakta, koi nahin"… True that 🙂
Pix: Yogen Shah for MissMalini
More Photos:
[nggallery id=1469]