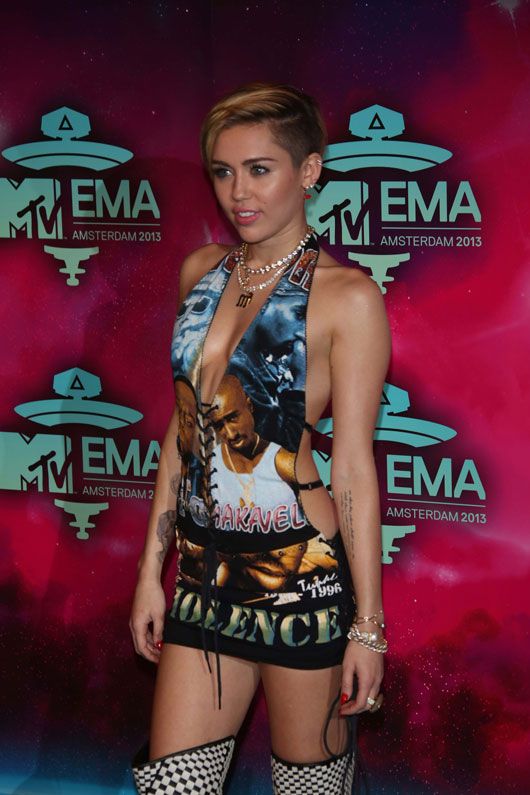 Oh dear Miley Cyrus! After shocking everyone previously, with her raunchy performance at the Video Music Awards, she stepped out at the MTV Europe Music Awards wearing a NY Vintage dress that had hip hop legends Tupac and Notorious B.I.G emblazoned on the dress. The dress was paired with black and white checked Tom Ford over-the-knee boots. The look can be best decribed as Pretty Woman from hell. Everything just hurts the eyes. Fined!
<Sorry! This image is no longer available.>
Your thoughts?
See More of Our Exclusive Fashion Content:
–       Fashion News
–       Fashion Events Coverage
–       Beauty Tips: Fashion
–       Beauty Tips: Hair & Makeup
–       Fashion Photos & Videos
–       Show Me Everything!
Pix: Celebutopia