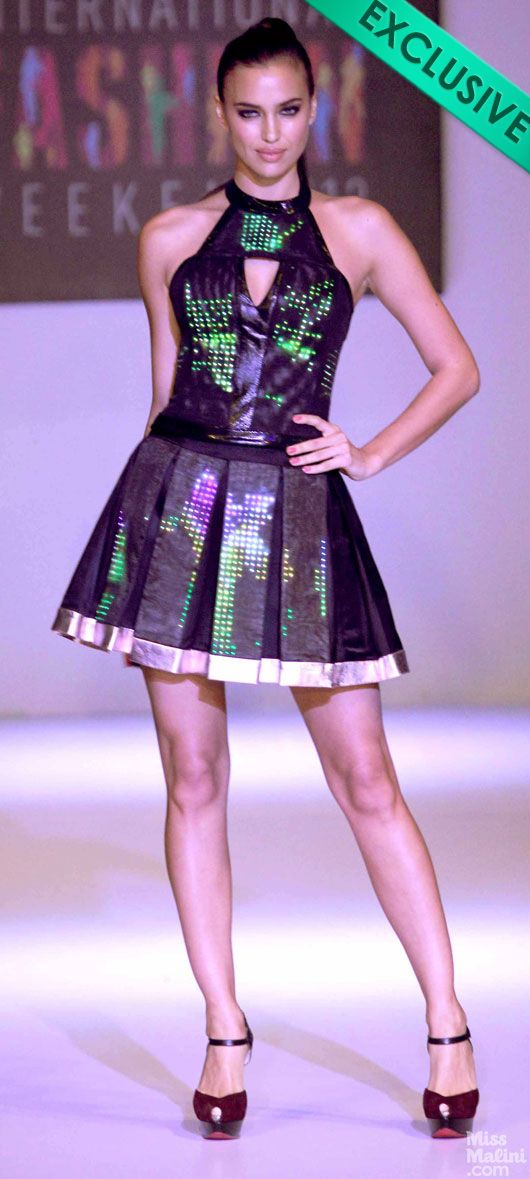 Some said she looked like a better version of Angelina Jolie. Others said she was a Barbie doll come to life. But whatever your opinion may be, Irina Shayk is rated as one of the top ten supermodels in the world, having modeled for an Armani campaign, featured in a video by Kanye West (Power), strut her stuff in Victoria's Secret lingerie and is currently on the cover of the Spanish Vogue.
But if all that is not enough, Irina is also the lucky gal who is dating Real Madrid football star, Cristiano Ronaldo, since 2010. They apparently met when they featured in an Armani campaign together.
The Russian bomb was in Mumbai over the weekend for a fashion event and was spotted on the ramp as a show-stopper for Cute Circuit, an international fashion label.
We caught up with her after the show for a brief tete-a-tete and here's what she told us:
Highlights from the interview:
Team MissMalini: Tell us about the fab dress which you're wearing?
Irina Shayk: I'm wearing a beautiful dress which is a new technology and it's so cool because it has tiny LED bulbs inside it. You can never get bored of this dress because you can chane the colours of the lights and also the shapes in which they light up. It's something new.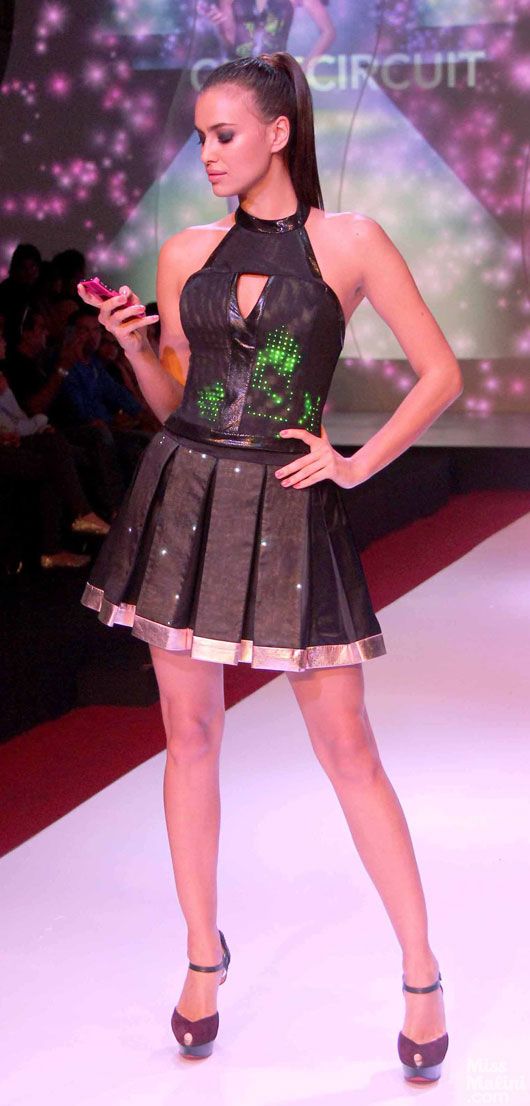 Team MM: This is your first visit to India. How has our country made an impact on you?
Irina: I love India and Mumbai. It has very nice people and I'm having a lot of fun at this fashion event. It's nice to see Indian people on the street, so interested in fashion. I'm enjoying the food and the nice weather. Just to be here is really great.
Team MM: Would you like to act in a Bollywood film?
Irina: Well, if you ask me to dance right now, I don't think I really can. But you never know. Sometimes opportunities come along and you just take them. So maybe! I would not say no.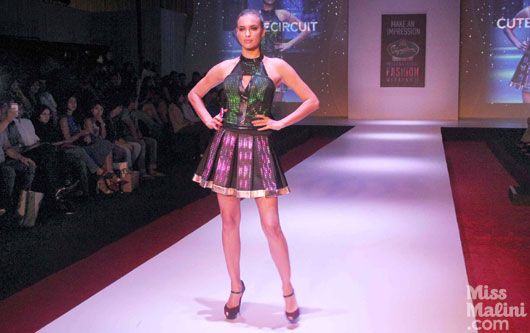 Team MissMalini: Do you ever watch Indian or Bollywood films?
Irina: Yeah, I love Indian movies. When I was growing up, my mother was a big fan because Indian movies are so much fun. There's so much dancing, they are happy movies. And that's why I love them too.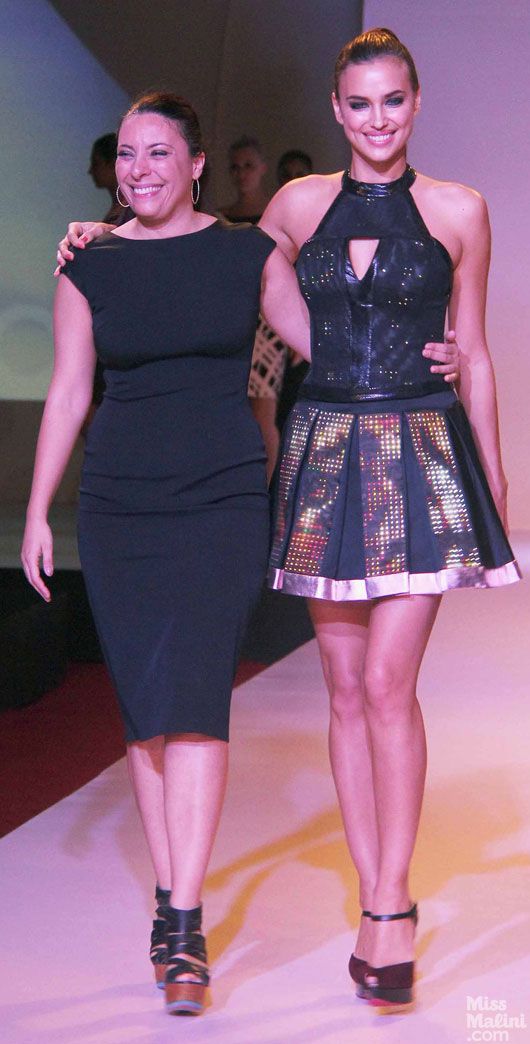 Team MM: What would you like to take back with you, from India?
Irina: Oh my god…many things…nice weather, food, very nice and cuddly people and some Indian fashions. I love the sense of fashion here in India. I think it's very nice, very colourful.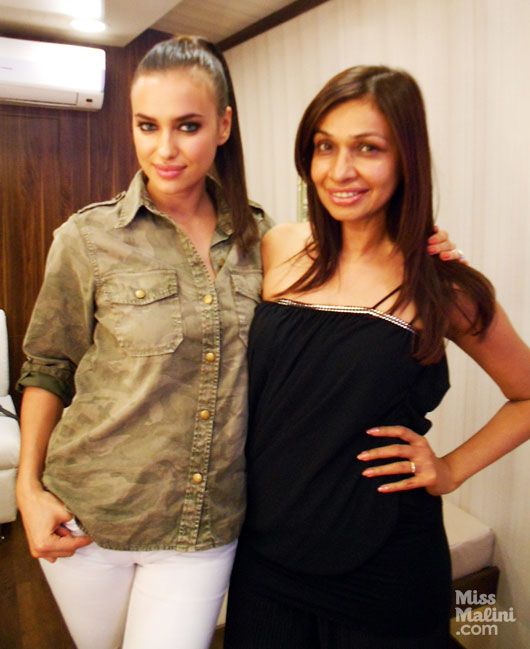 Team MM: And finally, what do you do to maintain your fabulous figure?
Irinia: Actually, I love to eat. For lunch today, I had a huge hamburger which was very delicious. And now I'm feeling hungry again. So I'm not a person who diets because I love to eat. But I do exercise. I go to the gym. I do a bit of boxing because I have to keep in shape. So, I have to work out to make my body close to perfect.
Pix: Yogen Shah for MissMalini