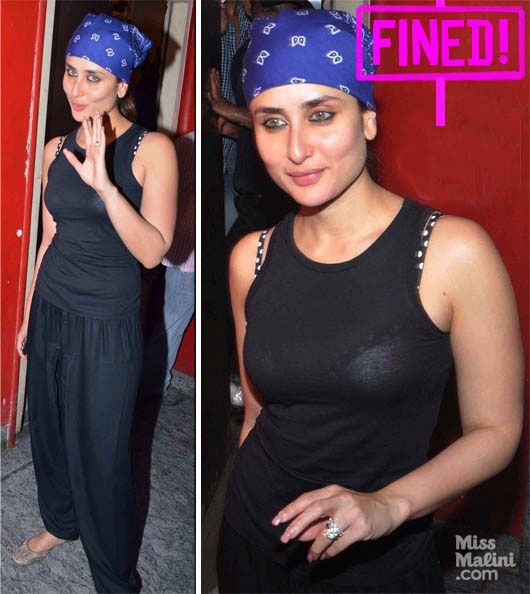 Dear Kareena Kapoor Khan,
What were you thinking? Seriously, what were you thinking when you stepped out wearing THIS ensemble for a special screening of your film, Gori Tere Pyaar Mein, in Mumbai last night?
We get that it wasn't an official premiere, so you didn't have to dress up! But, we also didn't expect you to dress down!
Was it a bad hair day that made you borrow a bandana from Saif's closet? And don't you know (after being in the industry for so many years), that camera flashes can highlight your undergear if you wear stretch fabrics?
However, all is not lost. We love those loose pajamas – but that's about it!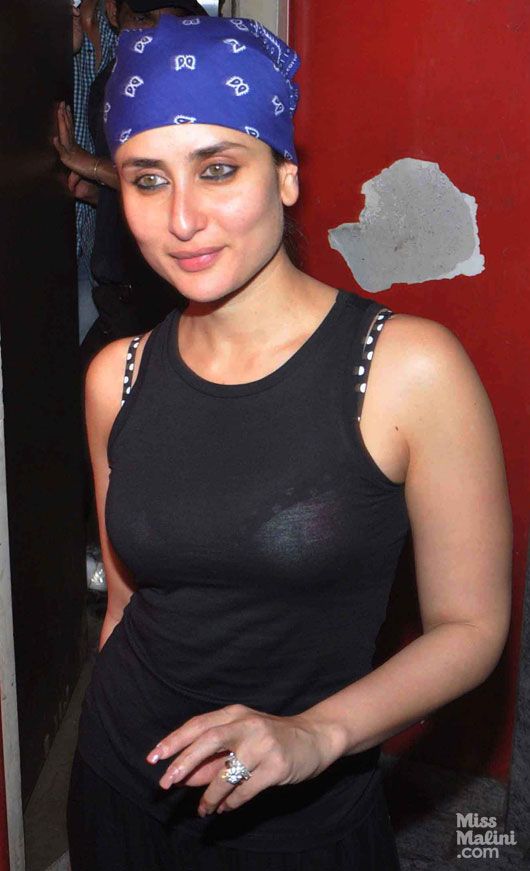 Dear Kareena Kapoor Khan, we usually love what you wear and the way you are styled in public. This time, however, we have to give your get-up a miss (even though that huge rock on your finger has us majorly distracted and green with envy). Fined!
More photos:
[nggallery id=1519]
Pix: Yogen Shah for MissMalini