MissMalini hosted her Palais Royale evening of fine cocktails at the Marc Cain store in Napeansea Road. She wore a black and white graphic printed dress by Marc Cain that fit her like a glove. It's been a while since I put her in a figure hugging silhouette, so here are the details on her entire look.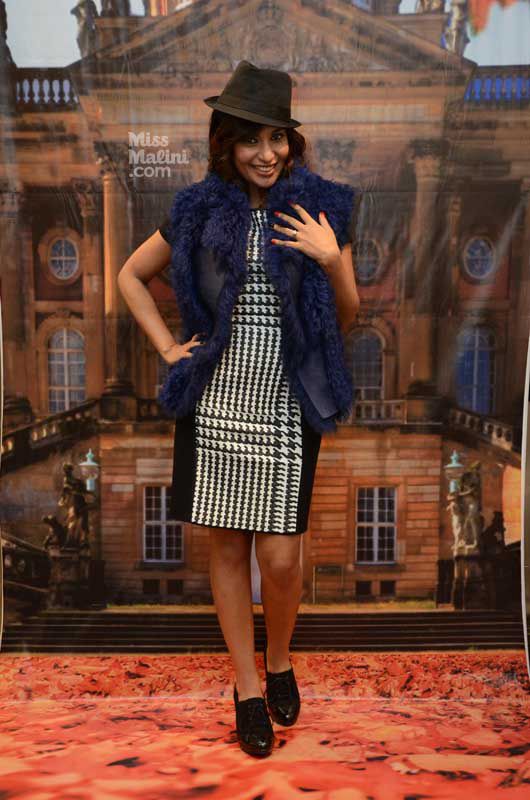 Though the dress was fairly simple in its form, it still had a strong look because of the graphic B&W panel print. I chose to let the dress do all the talking and went mute on the accessories. But she did wear her Marks & Spencer shoes and rocked her wedding ring. In the picture above, she rocked a midnight blue fur coat provided by Marc Cain's fabulous photo booth at the party.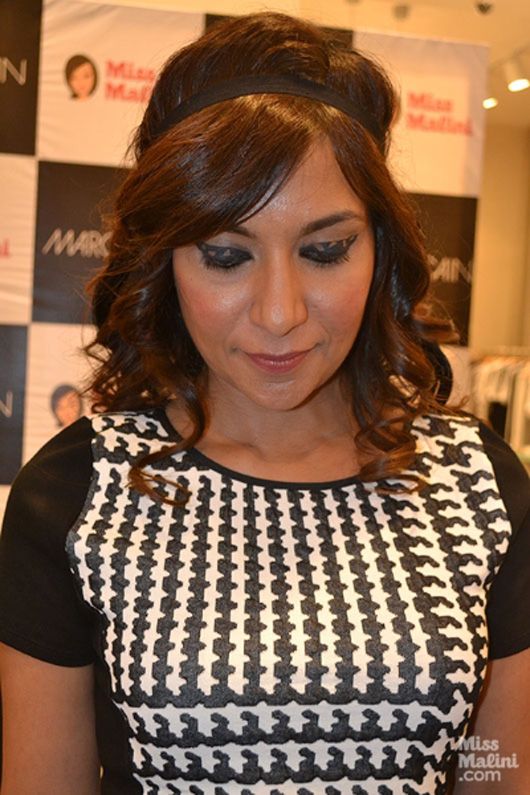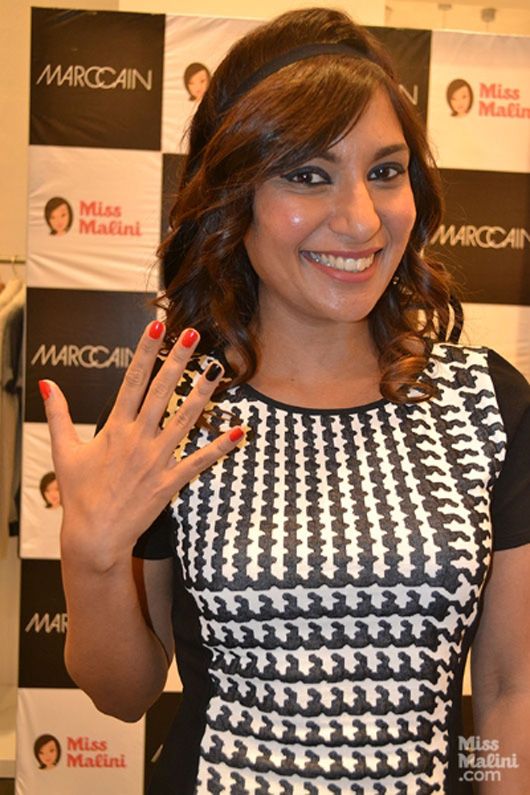 We had Sarika Jagtiani and Sushil Charles, the creative minds at Smashh Salon, stepping in to work their hair and make-up brilliance on Malini. Since the theme of Marc Cain's winter 2013 collection has shades of New York and Paris through it, Sushil worked MissMalini's hair in a look inspired by Blair Waldorf, a character in Gossip Girl. And for the make-up, Sarika filled in a pair of mosaic eyes and fun blood red nails with an odd black one on both hands. Talk bout being graphic!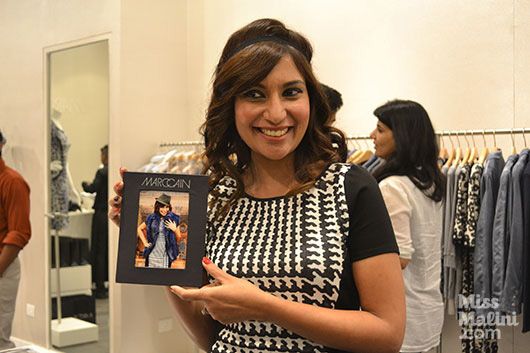 The party was a fun evening and if you want to know all about it, you may find all the details here. MissMalini's look was perfect to play dress up with the tres chic fluffy coats and hats that Marc Cain provided at their photo booth. At MissMalini, we're all about putting the fun in fashion and absolutely making the most of it. What did you think of this very graphic look?
Pix: Khyati Gandhi for MissMalini