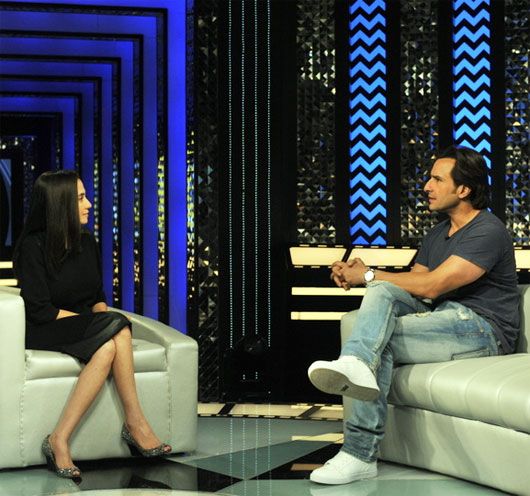 It's a big bone of contention for many people: why is it that Bollywood actors who are in their 40s – and older (looking at you, Sunny Deol) – get to romance actresses half their age over and over again? On this week's The Front Row, Anupama Chopra poses a similar question to Saif Ali Khan. Does he see his career evolving in a similar manner to our A-listers today, who continue to act in films opposite younger heroines? Here's what Saif had to say!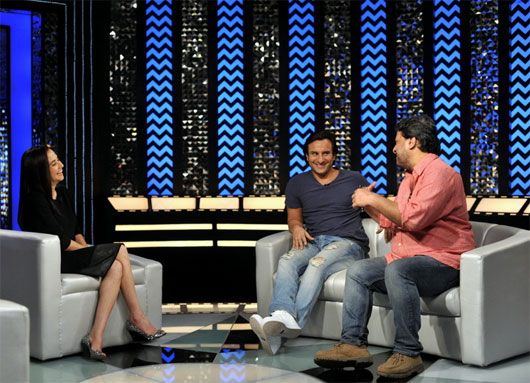 Anupama Chopra: Saif, most of our A-list actors are now in their mid-forties or they are almost fifty but largely, they continue to play roles with larger-than-life heroism against younger and younger heroines.  How do you see your career evolving?
Saif Ali Khan: I've always felt that I'm a little junior in age and stature to some of these guys that you've mentioned. So I keep hoping they'll keep rocking it for really long and then after they've retired or they've been forced to retire, I would imagine I have another five or six years (laughs). I don't know if that's correct but that's the way my mind somehow works. I don't know what my approach would be.  I'd like to be realistic about it. I'd love to play a character in a love story or romantic comedy like 'Happy Ending', which we're working on now, where it's stressed that he's a bit older than he should be.  To play your age is nice. It's constantly a balancing act between what you think is right, what your sensibilities are and what the market dictates, I think.
Catch the full conversation with Saif and Tigmanshu Dhulia at 8:30pm tonight on Star World!