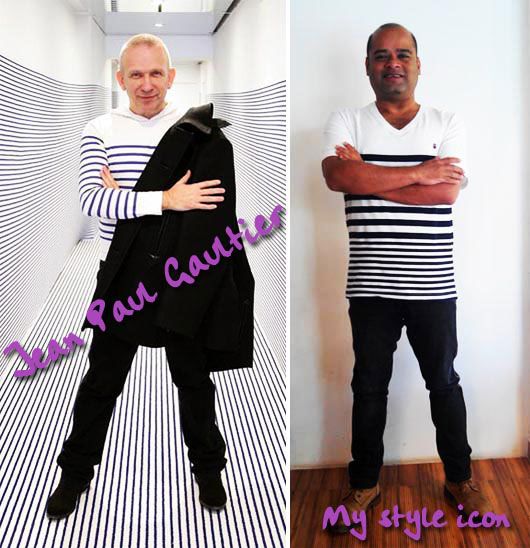 If you're a regular reader of our blog, you would have noticed that Team MissMalini now adds a dollop of fun to our work day by "dressing-up" on the last Friday of every month. A team member, who has a birthday during that month, gets to choose a theme and the rest of us have to dress-up accordingly.
In the past, we've dressed like our favourite Bollywood villains and also like our favourite Bollywood characters.
This time around, as it was Dhruvi Shah's birthday on the 25th of November, she chose for the team to come dressed as their favourite style icons.
My style icons have been two very outre and flamboyant designers – Zandra Rhodes and Jean Paul Gaultier. For obvious reasons, I chose to channel Gaultier for dress-up day.
The reason Gaultier is my style icon is because he pulled the corset out of his grandmother's closet and reinvented it as a high-fashion garment for the twentieth and twenty-first century.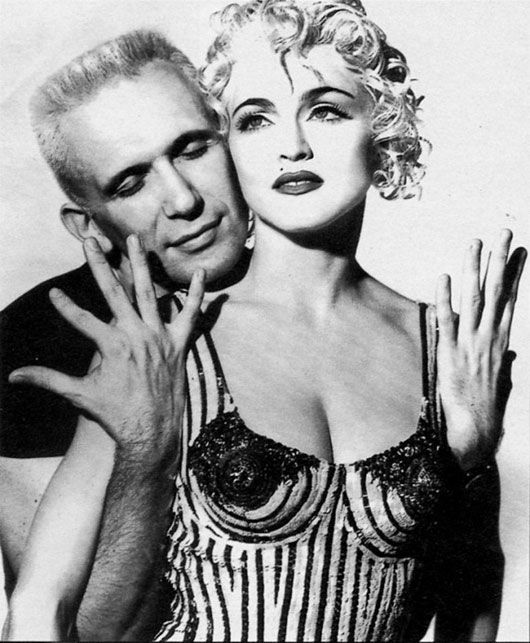 When Gaultier designed the iconic conical corset for Madonna's Blonde Ambition tour in 1990, he became a household name across the world and the fashion fraternity went into temporary shock. Wearing underwear as outerwear became a fashion trend and Gaultier went on to design many more iconic corsets over the past twenty years.
But it was actually in 1989 that his corset made a debut and it was not on Madonna.
1989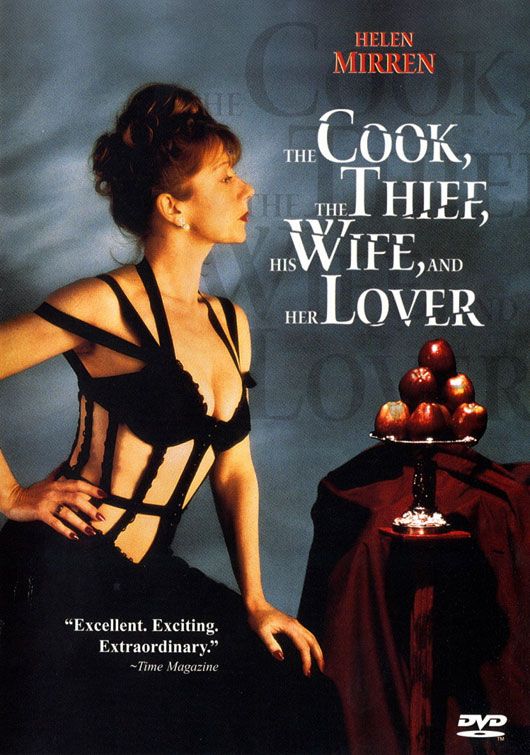 Although he wasn't a household name at the time, Gaultier's corset first debuted on a poster of the British/French film, The Cook, The Thief, His Wife & Her Lover in 1989. It was worn by Helen Mirren.
1990
<Sorry! This image is no longer available.>
This gold corset worn over fishnet stockings was the first appearance of what went on to become an iconic fashion moment. Since then, numerous designers across the world have tried to re-interpret corsetry but none have made as much of an impact as Jean Paul Gaultier.
1992
<Sorry! This image is no longer available.>
Two years later, in 1992, Gaultier had his muse, Madonna, walk the ramp as the celebrity show-stopper at his fashion show. Again, Madonna wore a corset dress. But this time around, he kept her ample breasts exposed. No prizes for guessing – the fashion world went into a tizzy yet again!
1993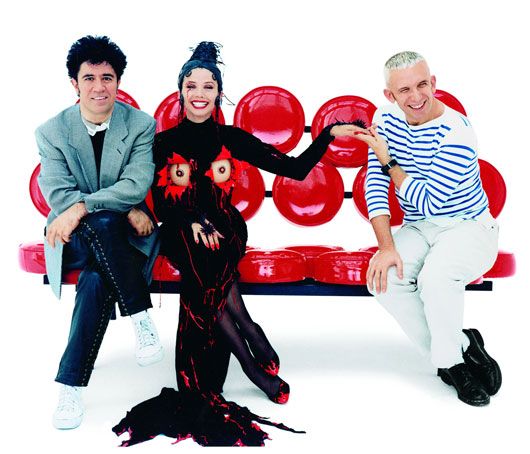 In 1993, Gaultier was called upon by the famous Pedro Almodovar to design costumes for his film, Kika. He came up with a corseted gown which had the chest ripped out, exposing actress Victoria Abril's breasts. Red fabric and ribbon was used to give the effect of blood oozing down her dress. Dramatic!
1997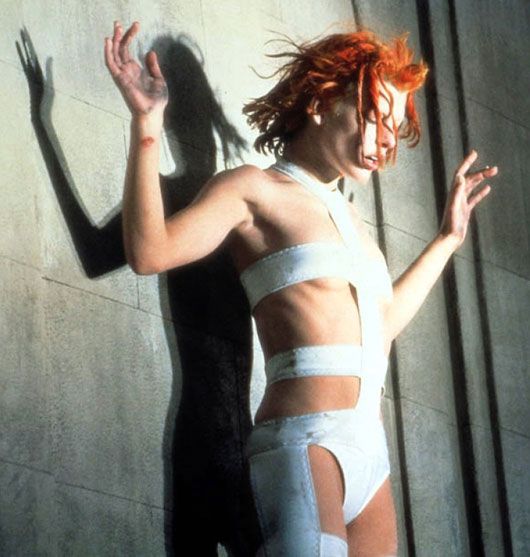 Another one of his iconic corset-style outfits was worn by Mila Jovovich in Luc Besson's futuristic film, The Fifth Element. Gaultier had designed clothes for the rest of the cast as well which included Bruce Willis and Chris Tucker.
2008
<Sorry! This image is no longer available.>
Another pop icon, Kylie Minogue, collaborated with Jean Paul for her costumes for the X2008 concert. This purple gown with corsetry down the front to resemble the rib cage, became a definitive fashion piece which stood out in the first decade of the twenty-first century.
2009
<Sorry! This image is no longer available.>
Again, in 2009, Kylie wore a metallic corset-style outfit for her tour of North America. This, she picked from his runway show and the same outfit was even worn by Lady Gaga.
2012
<Sorry! This image is no longer available.>
In 2012, life came full circle for Madonna and Gaultier when he designed yet another fancy corset for her MDNA tour. This time around, it was worn over a white shirt and pin-striped trousers – a far tamer version of what his did for her way back in 1990.