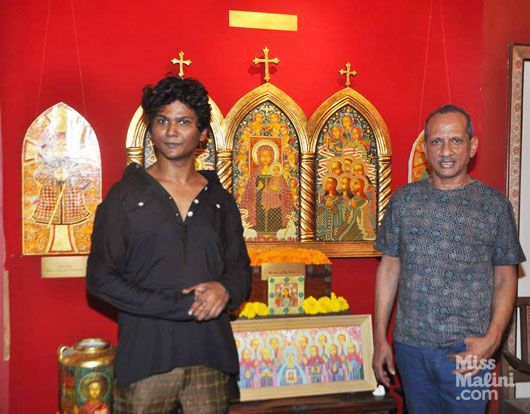 Designer James Ferreira is known for his love for the eclectic and that's perhaps the reason why he's hosted an exhibition – for the second time – of art works by the very talented Paul B.
Inspired by Biblical themes and a very Byzantine in look, Paul's works of art are literally very precious. He adds Twenty-Four carat gold leafing to highlight his art and give it that certain antique look.
The exhibition – called The Gospel of Paul, The Painted Psalms – is being held in James Ferreira's heritage bungalow in Kotachiwadi in Mumbai.
On display, are a range of hand-painted refurbished antique altars, porcelain vases and plates and even canvases.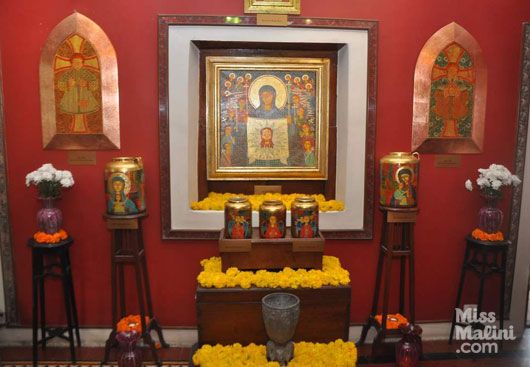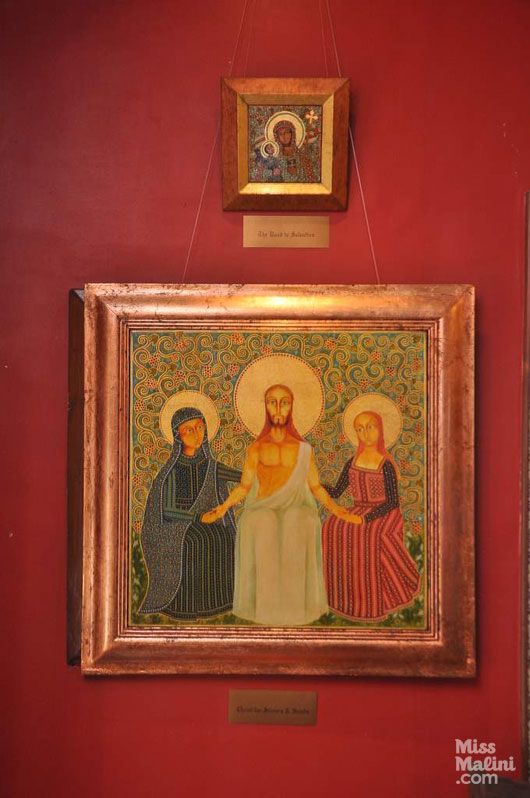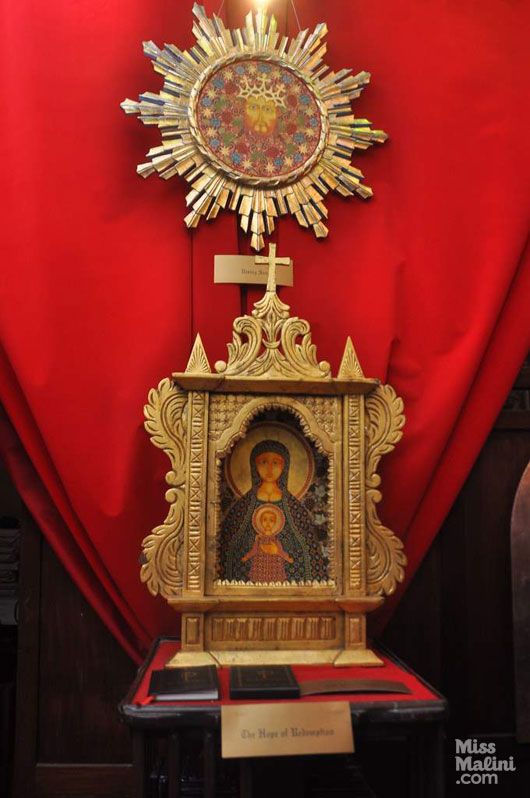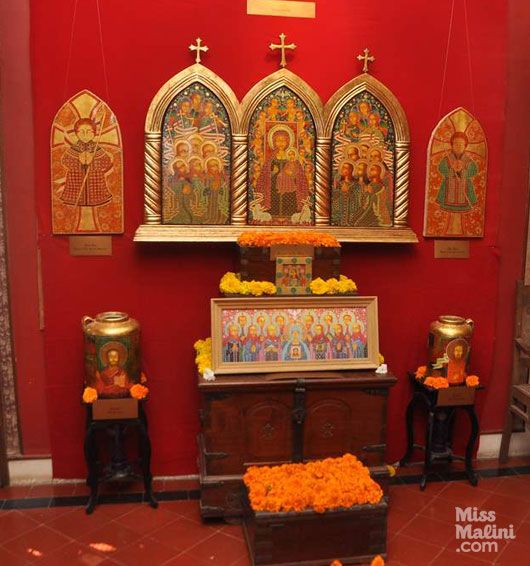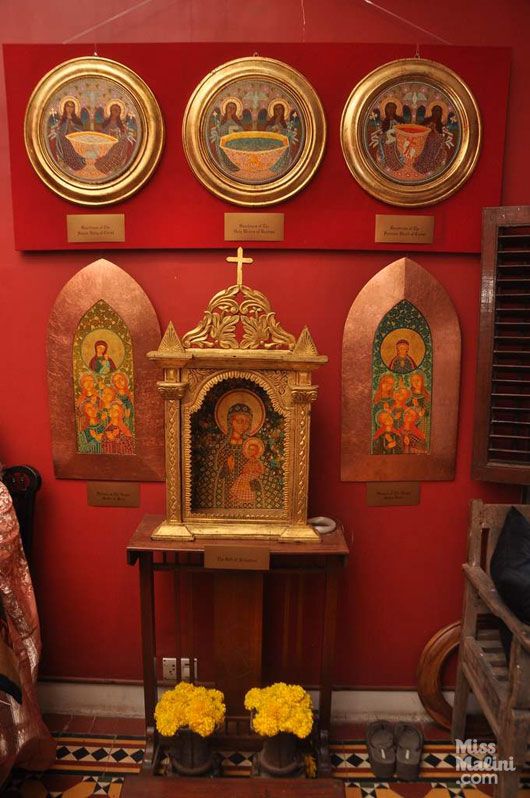 This is Paul's second exhibition in  Mumbai and it's being held after a five year gap. Says the artist, "I see myself as a divine channel through whom the Almighty expresses Himself. Through my work, I look to re-create the mood and romance of a time when Christian iconic art was at its peak and enthusiastically patronized by the Church."
Interestingly, Paul's reputation as an ace artist has been sealed with the fact that the famous Museum of Sacred Art in Belgium, has invested in his works and the pieces are now a part of their permanent collection.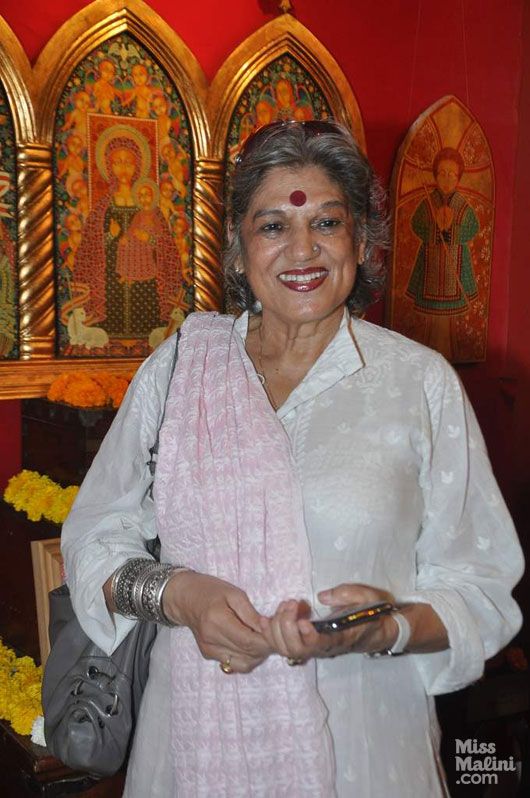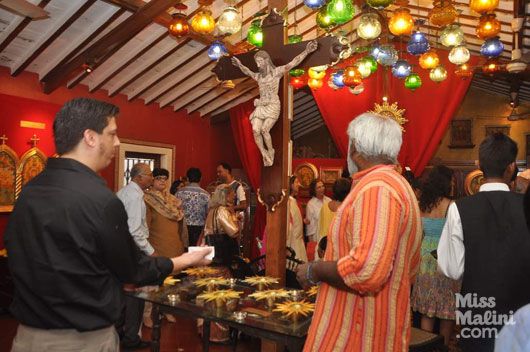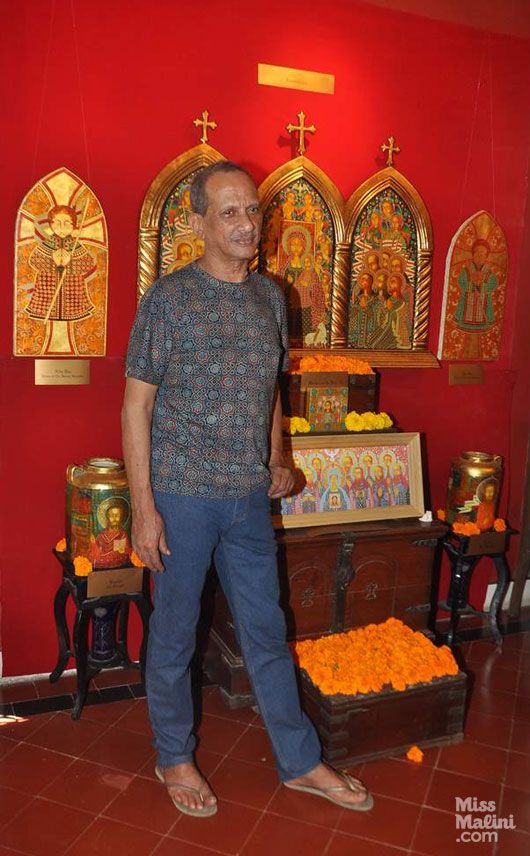 On Sunday afternoon, James Ferreira threw open the doors to his home and invited his close, select friends for a preview over brunch. Dolly Thakore and Farzana Contractor were among those who marveled at the art works on display in a Church-like setting.
The exhibition is open to the public till the 9th of December 2013, from 11am to 7pm.
Pix: Viral Bhayani for MissMalini