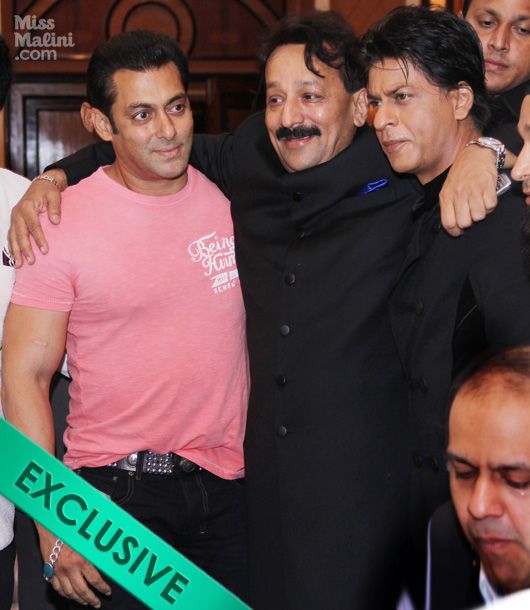 One of the most interesting things Salman Khan said when he spilled the (coffee) beans on Karan Johar's chat show was how he thinks of Shah Rukh Khan as a brother still. He also mentioned that SRK could have ended their fight the night it began, if only he dropped in and spoke to him. Instead, Salman seems to have been a little put off that SRK only spoke about it on Karan's show, but didn't come and ring his doorbell even though he passes his house several times a day. We're sure a bunch of you are curious about what SRK actually thought about that revelation, and this is what our Industrywalla has to say!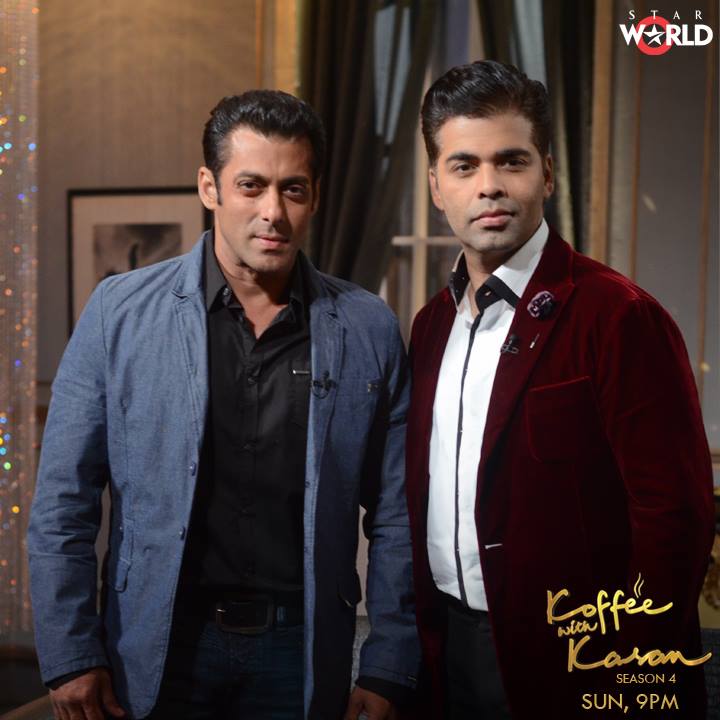 Industrywalla says: A lil birdie who was with Shah Rukh Khan in Dubai for his star studded show with Madhuri and Deepika says that he was quite "amused" after listening to Salman talking about him on his friend Karan Johar's chat show. SRK was aware that Salman will open the season weeks before Karan shot the actual episode. In fact, KJo personally told Shah Rukh that he has invited Salman and he has agreed to be on the show. However, King Khan wasn't too pleased with his former Bandra friend and neighbour's confession that he passes his house several times in the day and can come and ring his door bell any time. It seems SRK told a friend, "am I that idle to go ringing door bells?", when he heard about the comment. We are sure the actor will give his reaction to the interview in public space very soon!
Now that he's back in Mumbai, we're expecting that Shah Rukh will be questioned by the media about this topic. It will be interesting to see what he says, although he tends to prefer not speaking about the Salman Khan issue at all!