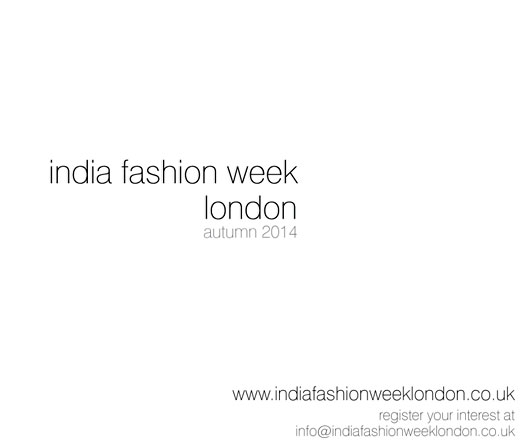 I don't know about you, but I literally jumped with excitement when I heard about India Fashion Week in LONDON!!!!!
If you love and obsess over Indian fashion and bridal wear, then read on! Literally, this will be like Lakme Fashion Week that happens in India… but in London!
My eyes are popping out, my mouth has dropped open to the floor, I have switched on the song Fashion Ka Jalwa and I am now practising my catwalk in my living room.
Big venues. Big designers and the most fashionable parties with lots of air kisses and champagne glasses floating around me. The only problem is, we have to wait a year – it's all happening in Autumn 2014. BUT, but, but, this gives enough time to sort decide what to wear – clothes, bags, shoes and jewellery.
India Fashion Week London – Autumn 2014
BRING IT ON.