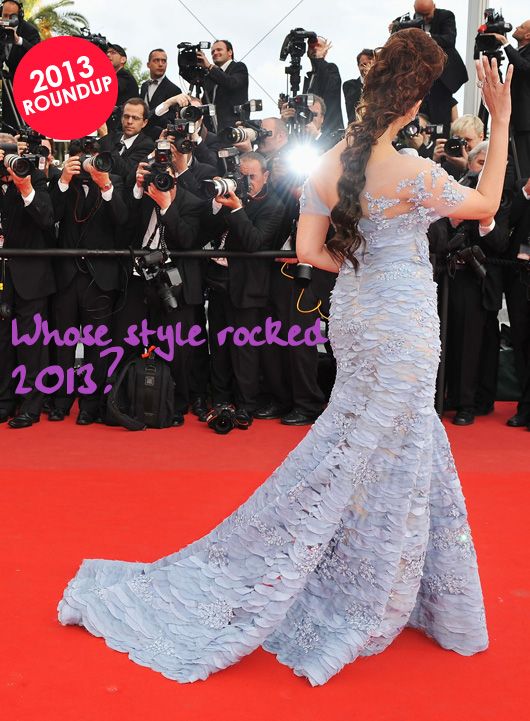 What did she wear? Who dressed him? Did they work it right? These are the questions fashion watchers always want answered. But the ultimate question we're posing is, which international celebrity had a fantastic 2013, style wise? To help us pick them, we asked some of India's top and most loved names in fashion to choose their personal favourite best look of 2013. Rocky Star, Aki Narula, Vogue India's Bandana Tewari, Malini Ramani and many more, have offered their picks thanks to their impeccable eye on aesthetics and style.
1. The Bloom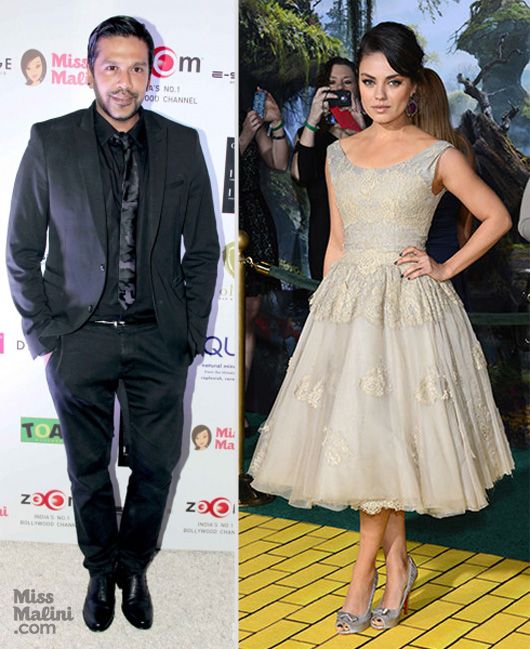 Who: Rocky Star is one of India's top names in fashion and film styling.
His pick: Mila Kunis
Why: "She shed off her teen girl look from That '70s Show and went on to nail a serious role in the thriller, Black Swan. In 2013, with the release of OZ, this IT girl bombarded everyone with a mature yet fresh look on the red carpet."
Check out Mila's stunning Dior campaign from earlier this year.
2. She's sexy and risque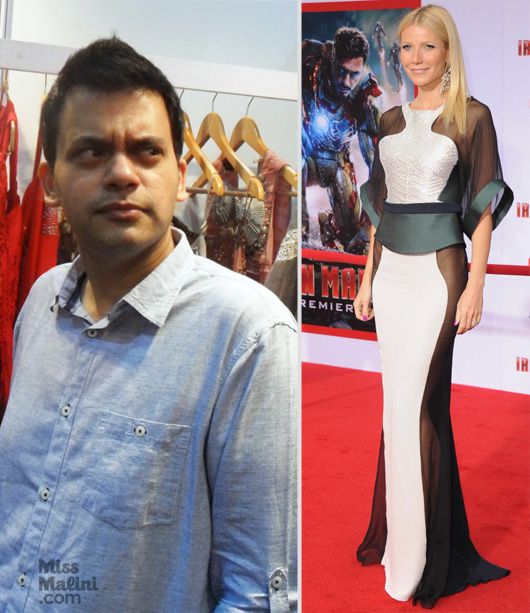 Who: Nachiket Barve is a fashion favourite when it comes to streamline silhouettes and a master in blending eastern and western sensibilities.
His pick: Gwyneth Paltrow
Why: "Since the 90's, she has been relevant for her work and sense of style. And in 2013, she stood out for her sexy and risky red carpet choices. For example, the Antonio Berardi dress that she wore at the premiere of Iron Man 3."
Wanna see more of Paltrow's sexy looks? Click here.
3.The Eternal Star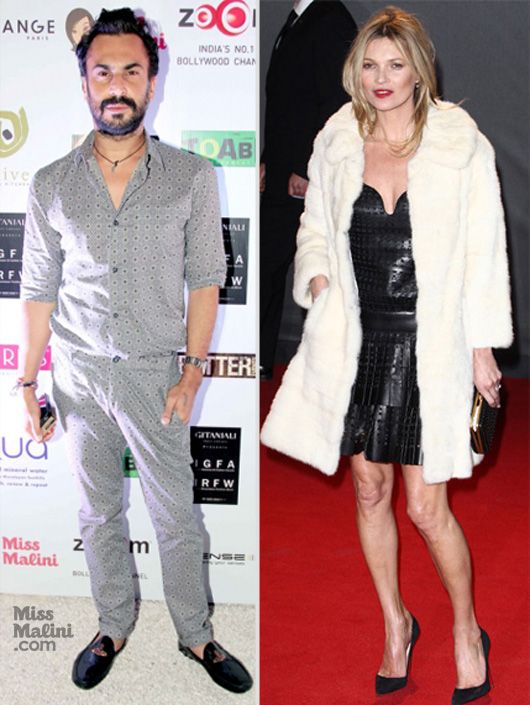 Who: Aki Narula is the man behind some of the coolest looks rocked in Bollywood. He, himself, is one of the most well styled individuals in the country.
His pick: Kate Moss
Why: "Relevant style star for me? Kate Moss! In 2013? Kate Moss! Always, Kate Moss! For me, the ultimate style star will always be her, year after year!"
Earlier this year, Moss was seen on the runway for Marc Jacobs.
4. Delicious meets eccentric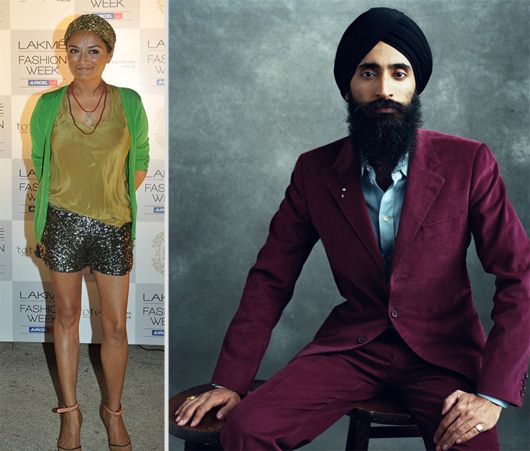 Who: Bandana Tewari is the fashion features director at Vogue India and a rockstar!
Her pick: Waris Ahluwalia
Why: "He is a shining example of that delicious-meets-eccentric look that I am drawn to. Also, he has become a worthy poster boy of individual style and global representation in a bigoted world."
Remember we told you about this amazing video featuring Waris that reflects ASW's philosophy of feeling at home anywhere in the world?
5. Super-sized Chic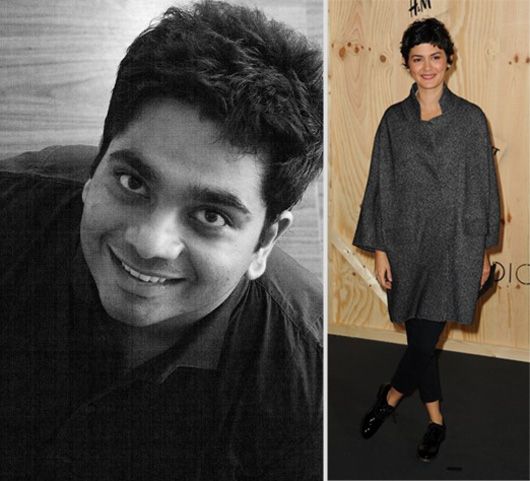 Who: Nimish Shah is one of the most adored names in fashion currently, and the man behind SHIFT, a hot favourite among stars like Kalki Koechlin.
His pick: Audrey Tautou
Why: "For her super chic look in Isabel Marant pour H&M."
Maybe it was the easy chic sense of style that caught Nimish's eye.
6.Creative elegance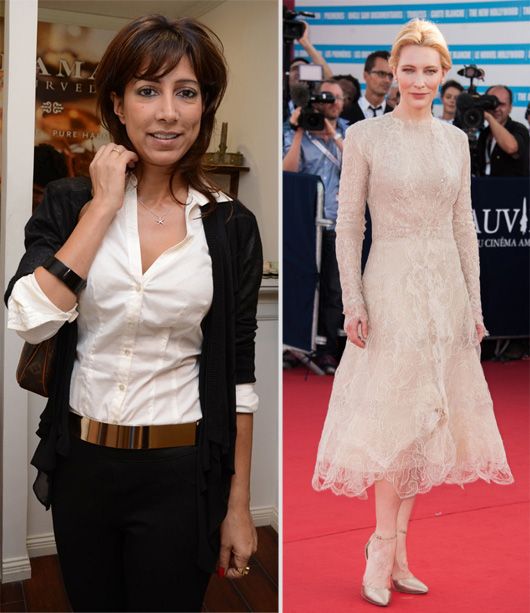 Who: Malini Ramani is the queen of whimsical meets tribal resort chic in India.
Her pick: Cate Blanchett
Why: "For her creativity, elegance and sense of daring yet always pulling off a polished look."
Blanchett will be seen in The Hobbit: There And Back Again, sometime next year, but here's what we thought of The Hobbit: The Desolation Of Smaug.
7. The Rebel On The Carpet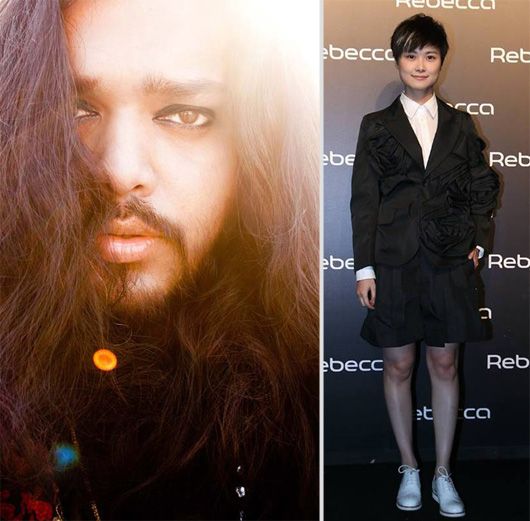 Who: Kallol Datta is the undefeated lord of desi grunge fashion!
His pick: Li Yunchun
Why: "Such a fresh breath of anti-gowns. She first came up on my radar at the Cleopatra film premiere at Cannes, this year, in Gareth Pugh (head to toe) in red. Followed by her Lanvin+Versace look at the MTV EMA awards and finally in Comme Des Garcon at an event in Beijing. She comes across as unaffected, having more of an intuition than a stylist's help. Not so common pieces come together to give her varying degrees of success, but what does that matter to her? She's marching on the beat of her own drum."
We can't wait for Kallol Datta 1985's next runway show, till then check this out!
So that was a cross section of stars picked by Indian fashion's most loved names. We adore the fact that each star picked in this list, also reflects the personal. Vote for who you thought was the best dressed Bollywood star in 2013 by clicking here.
Stay tuned for more updates on style tips, trends and tricks with MissMalini.