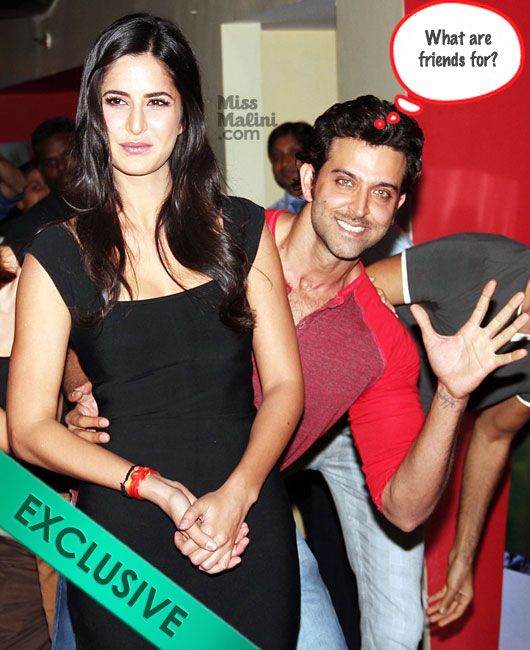 Despite seeing success on the professional front with Krrish 3, Hrithik Roshan has been having a bit of turbulent time in his personal life. Not only is he suffering from headaches thanks to the blood clot in his brain from some months ago, but he also split up with his wife, Sussanne Roshan. It seems like, during this time, Katrina Kaif has been one of the people closest to him. Industrywalla tells us that the actress has reached out to Hrithik to comfort him, and often sends him messages and small gifts to help cheer him up. Here's what she's been doing.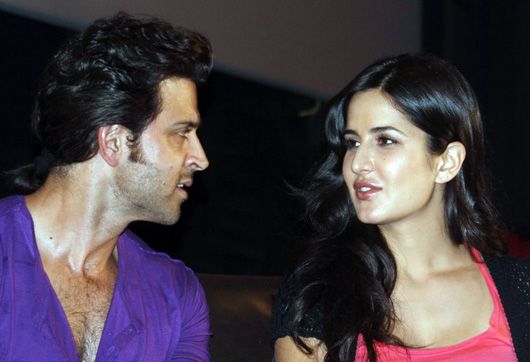 Industrywalla says: Katrina Kaif is reaching out to her Bang Bang co-star Hrithik Roshan in this difficult time. I have heard that Katrina was one of the first people to personally call Hrithik when the news of his divorce broke out to ask how he's doing and to cheer him up. The two are friends and also share a fantastic work relationship (their on screen chemistry in Zindagi Na Milegi Dobara was hugely appreciated as well). She did not just leave it at the first call, though. Kat has remained in touch with Duggu through SMS and has even asked him to take all the time he needs before resuming the shoot of Bang Bang. And since she knows that Hrithik loves to read inspirational writing, Katrina even sent him some best selling motivational self help books. The actress also made sure to include short, personalised messages along with the books before sending them his way.
Sweet, isn't it? They're supposed to resume the shooting of Bang Bang later this month, so here's hoping Hrithik is feeling much better and they are able to make decent progress in the shooting. The film has, unfortunately, been getting delayed for some time now.