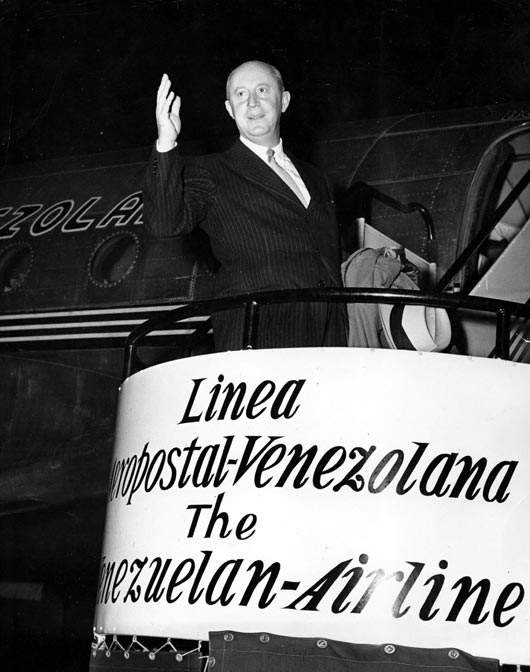 Christian Dior, like Chanel, changed the face of fashion for good. Founding his eponymous label in 1946, Dior introduced his New Look that shook the world. Today, Dior is helmed by Belgian born Raf Simons. Leading actors Robert Pattinson, Natalie Portman, Jennifer Lawrence and Marion Cottilard are all faces of the label. Closer home, Kangana Ranaut, Alia Bhatt, Sonam Kapoor and Chitrangda Singh have been spotted wearing Dior's divine creations on the red carpet. We take a look at the beginnings of the house of Dior, and how the luxury brand has evolved.
Early Life:
Christian Dior was born and raised in Normandy, France. His family owned a fertilizer company named Dior Frères and was successful in the business. At the age of 10, his family moved to Paris. While at university, Christian studied political science. Later, he was financed by his father to open a small art gallery featuring works from the likes of Pablo Picasso. Three years later, bad luck struck the family with the death of Dior's mother and brother; his father also lost money due to the Great Depression and Christian had to shut down his gallery. After working briefly with fashion designer Robert Piguet, he was enlisted in the army.
Dior left military service in 1942, and resumed working in the fashion industry, this time working for Lucien Lelong alongside another influential designer Pierre Balmain (who later founded his own fashion house Balmain). Together they designed dresses for Nazi officer wives and society women.
Backed by Marcel Boussoc, a cotton fabric magnate, Dior eventually founded his own fashion house in 1946. Success came quick. In the span of 12 years, he expanded his fashion empire to over 15 countries and employed over 2,000 people.
New Look:
Dior's first ever collection was called Corolla, which loosely translated into the circular pattern petals make to comprise a flower. (Dior indulged in gardening as a hobby and knew his plants well – he referenced a lot of flowers for his later collections.) It was only after Carmel Snow, Editor-in-Chief of Harper's Bazaar, dubbed it the "New Look" did the name stick after she exclaimed "It's quite a revolution, dear Christian. Your dresses have such a new look.".
Dior introduced nipped-in waists and narrow shoulders (that emphasized the bust) with a long, wide skirt. It was a huge contrast to the post-war silhouettes that were severe and boxy, and women embraced this refreshing change.
Dior said of his collection: "We were emerging from the period of war, of uniforms, of women-soldiers built like boxers. I drew women-flowers, soft shoulders, fine waists like liana and wide skirts like corolla."
The collection caught on with a rage, with one diplomat's wife recalling to Vogue that entering Chanel's dressing room was "more dangerous than entering a den of female lions before feeding time… The richest ladies in Europe were screaming for the models, shrill cries of 'Where is [that sample]! I had it and someone has stolen it right from under my eyes!'"
Another well known story was when two women were standing on a Parisian street outfitted in Dior. A mob of women approached them and one swung her purse. Soon the two were under attack and their dresses were ripped from their bodies. The incident made headlines and Dior soon realized the impact of his collection.
Hollywood came calling with actress Rita Hayworth picking up a dress for her movie Gilda. Dior showcased his collection for the royal family but George V forbade his daughters Princesses Elizabeth (now Queen Elizabeth) and Margaret from wearing their outfits as he deemed them too extravagant when the country was still rationing.
Dior's influence spread beyond his own label as well. Yves Saint Laurent and Pierre Cardin eventually worked under him and soon launched their own successful fashion empires.
Death:
There is considerable mystery shrouding Dior's death. Some cite that he died choking on a fishbone, some say he died of a heart attack and some said it was a strenuous sexual encounter with three men. (Dior was not openly gay.)
Memorable Quotes:
A woman's perfume tells more about her than her handwriting.
Zest is the secret of all beauty. There is no beauty that is attractive without zest.
My dream is to save women from nature.
You can never really go wrong if you take nature as an example.
The tones of grey, pale turquoise and pink will prevail.
Women, with their sure instincts, realized that my intention was to make them not just more beautiful but also happier.
John Galliano: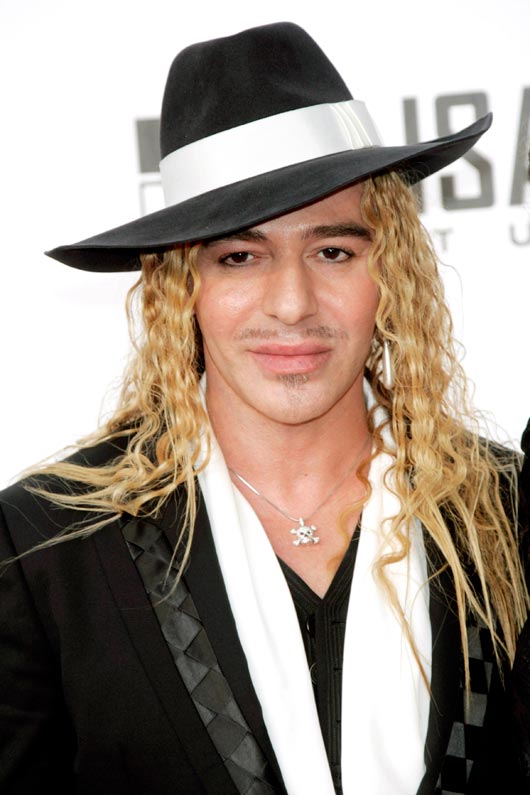 In 1996, Dior hired a young Brit names John Galliano, who replaced Gianfranco Ferre at the helm of the brand. The Gibraltar-born designer created a splash for his graduating collection at London's prestigious Central Saint Martin's.  After unsuccessfully launching his own label, he was appointed head of Givenchy and then later moved to Dior. He was the first ever British designer to head a major French fashion house. His Geisha and Return of Cleopatra collections were lauded by the fashion world. View them below:
Galliano fell from disgrace after an alcohol and prescription pill-fuelled anti-Semitic rant in a café. The designer was first suspended and subsequently fired from the house. Galliano sued the house over his contract and recently returned to the fashion industry after friend Oscar de la Renta asked him to co-design with him for his collection.
Raf Simons:
After nearly a year of waiting, Raf Simons was announced as the creative director for Dior, beating the likes of Marc Jacobs, Ricardo Tisci and Alber Elbaz for the top honour.
The Belgian born designer was previously head of Jill Sander and brought a quiet sense of minimalism as compared to Galliano's theatrics when it came to design. Dior sales rose 24% after Simon's first ever collection for the brand i.e Haute Couture 2012. His collections have gone from strength to strength and we can't wait to see more from this designer, and the House of Dior.
Check out his collections below:
That's Dior for you in a capsule. We're looking forward to the new direction the House of Dior is headed in.