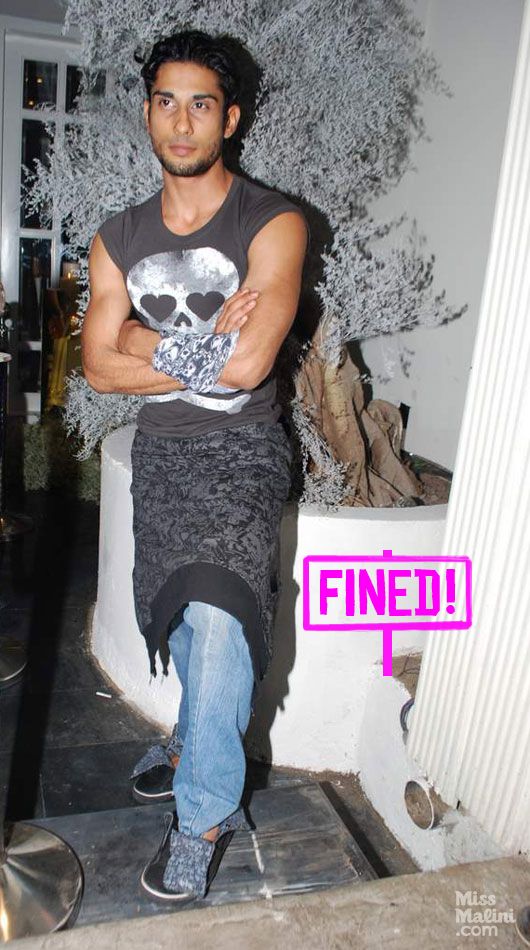 Prateik! Prateik! Prateik! Dear Prateik – must you always push our fashion sensibilities to the limit? We understand that you might want to experiment with your style. We understand that you're off-beat as a person. But when you send your fashion quotient right off the charts, we can't help but gasp in disdain.
At the opening of a restaurant and lounge-bar in Mumbai, Prateik stepped out wearing a sleeveless tee (really nice), a bandana around his forearm (was it to cover up the Amy Jackson tattoo?) and his pull-over wrapped backwards around his waist to give the illusion of him wearing a skirt over his jeans.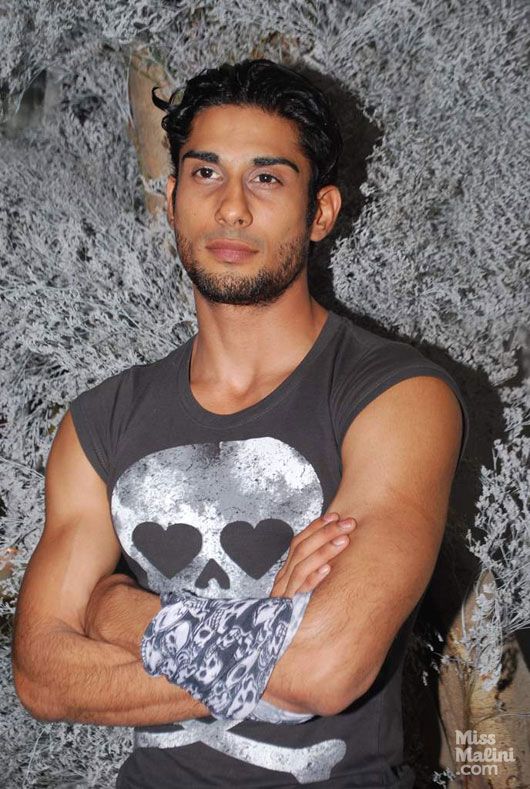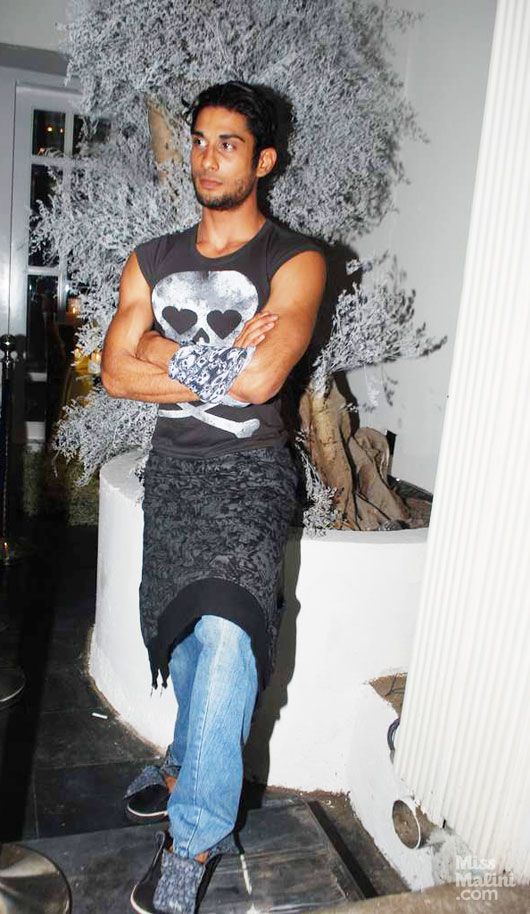 And what are those he's wearing on his feet?
Fined! Fined! Fined!
Pix: Viral Bhayani for MissMalini