The two things that we, at the MissMalini office, thrive on during work hours (apart from all the juicy gossip which keeps flowing in from various sources) is fashion and music.
We are always discussing what the stars wore, how they looked and who wore it better. If that's not enough, there are regular updates on beauty and fashion tips shared by all our bloggers.
Adding to the fun and banter is the music is that is always playing in the background. Rashmi Daryanani loves Bollywood while Amruta Khatavkar is an EDM junkie. As for Marv D'Souza, it's all about alternative music. But then there are days when you'll hear strains of some retro classics as well (courtesy, yours truly)!
This prompted me to put together a list of music videos which beautifully fuse fashion and music to make for something truly classic. Enjoy.
TOO FUNKY – GEORGE MICHAEL
This is undoubtedly one of the best fashion music videos, more so because it was directed by Thierry Mugler and stars a line-up of supermodels like Tyra Banka, Nadja Auerman and Linda Evangelista.
The leggy ladies make a mockery of walking the ramp in decadent Mugler couture and back in 1992 when it was released, this video topped the charts.
FREEDOM 90 – GEORGE MICHAEL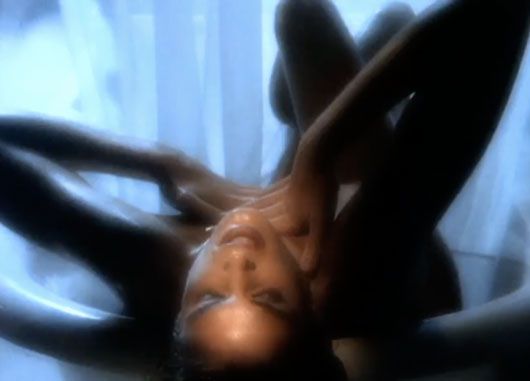 The Freedom 90 music video is beautifully shot with supermodels in various stages of dress and undress.
Popular pin-up girl, Cindy Crawford, is seen in a bath tub lip-syncing the lyrics while Naomi Campbell looks decidedly sexy in slinky black lingerie. You'll also see Tatjana Patitz show off her animal instincts in leopard print while Christy Turlington is seen in a long robe which is falling off her body.
REMEMBER THE TIME – MICHAEL JACKSON
Along with Naomi Campbell, Iman made black beautiful, on the international fashion scene. Gracefully slim with a long neck and doe-eyed, Iman (a Somalian by birth) was the perfect choice to play the Egyptian Queen in this iconic music video.
<Sorry! This image is no longer available.>
VOGUE – MADONNA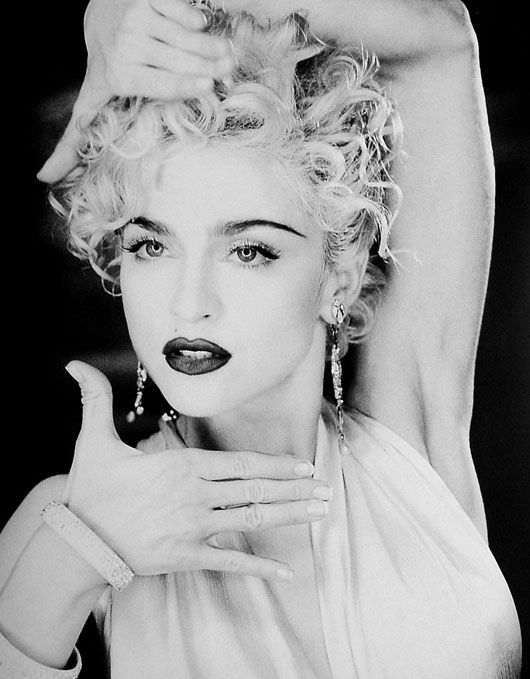 Just the name of this song/video says it all. Shot entirely in black and white, Madonna had her favourite designer, Jean Paul Gaultier, style her and the rest of the models. That pretty much explains the appearance of his iconic conical bras – worn by a man!
What's not to love about this classic Madonna video?
GIRL PANIC – DURAN DURAN
2011 saw a number of the former supermodels come together, yet again, for Girl Panic. We see them playing female versions of the Duran Duran musicians. Naomi Campbell plays Simon Le Bon, Helena Christensen plays Roger Taylor, Eva Herzigova plays Nick Rodhes and Cindy Crawford plays John Taylor.
If that's not enough of a glamour overdose, look carefully and you'll also spot the iconic Italian designers, Dolce & Gabbana, in a cameo role.
WIDE AWAKE – KATY PERRY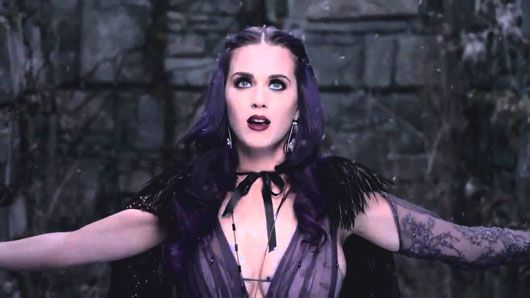 Katy Perry is considered a style icon and often extends her support to some of our homegrown designers like Manish Arora and Falguni and Shane Peacock by wearing their creations to red-carpet events.
In Wide Awake, Katy wears some pretty interesting outfits. A black lace cape to complement her purple hair and a mini candy-cane dress which she wears towards the end of the video are super haute.
RUN THE WORLD GIRLS – bEYONCE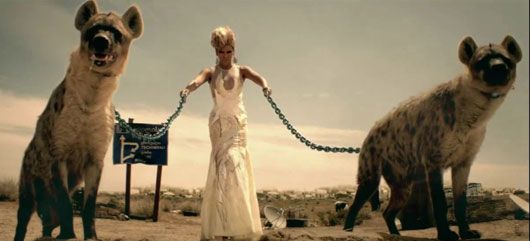 Undoubtedly one of the music world's most beautiful singers, Beyonce and her all girl army are out to run the world in some pretty high-end couture.
Early in the video, we spot an Alexander McQueen dress but if that's not enough, Bey wears Givenchy couture to take her pet hyenas out for a walk. Later, she wears a gold sequin Gareth Pugh mini dress with an explosion in the background adding suitable drama.
But the piece de resistence is when Beyonce gets hosed down while wearing a Gaultier couture ensemble.
TELEPHONE – LADY GAGA & BEYONCE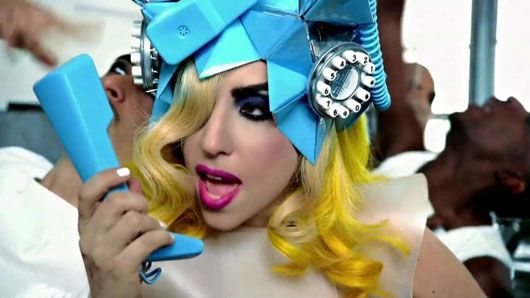 Any Lady Gaga song is a homage to outre and avant garde fashion. Telephone opens with her wearing a black and white striped dress that shows off lots of cleavage and boasts of power shoulders. We then see her sporting eye-wear made of lit cigarettes and Coke cans in her hair.
A heavily studded leather jacket makes way for a studded bikini and then, Gaga finds herself wrapped up in yellow police tape.
Of course, a Gaga video is not complete without a hat and the one she sports here is a super futuristic telephone.
And finally, how can we forget the most popular Indian music video that effortlessly fused fashion and music…
MISS INDIA – MEHNAZ HOOSEIN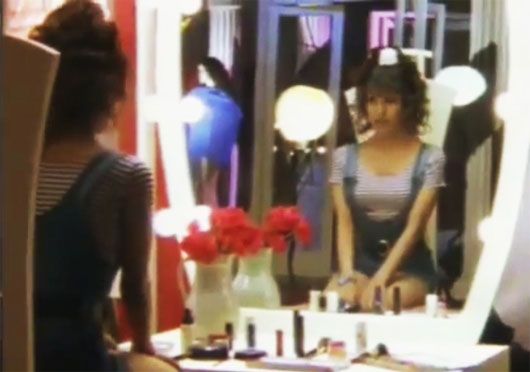 Back in 1996, Indi-pop singer Mehnaz, released a peppy number called Miss India. The narration of the video sees her as a backstage assistant at the auditions for this beauty contest and she aspires to be Miss India one day.
The video features former supermodel, Nayanika Chatterjee and ace designer Ana Singh, who essays the role of a stylist and judge.
Numerous models are seen strutting the ramp in designer threads by Wendell Rodricks and Rocky S.
You would want to be a Miss India too after seeing this inspiring music video.
Those are our picks of music videos with a fashionable edge. Do you agree? Share your picks in the comments below.