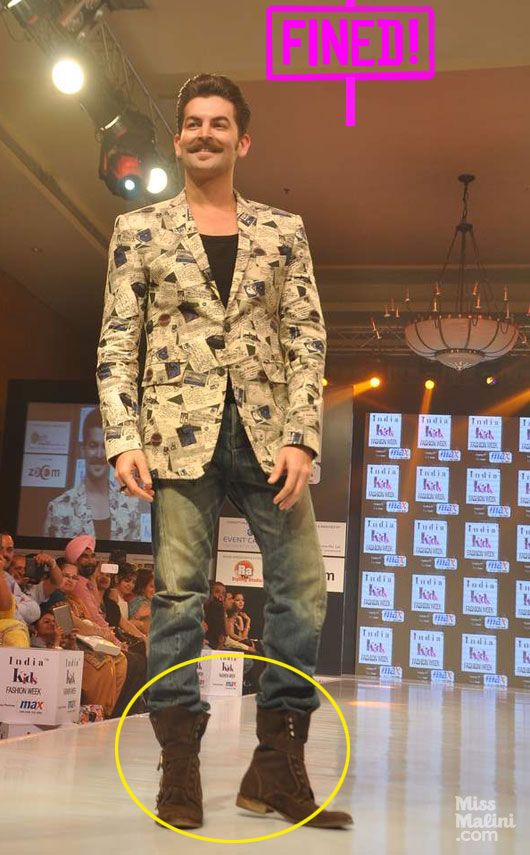 There's little doubt that actor Neil Nitin Mukesh is a good looking man but as far as his fashion quotient is concerned, he has a lot to learn. A subscription to an A-list men's fashion magazine is the urgent need of the hour and we hope it might help him dress better in future.
We've fined him for his sartorial choices once before and ironically, it was for his red-carpet style at the GQ Best Dressed Men Awards 2013.
This time around, we fine him for tucking his jeans into his brown suede boots at a fashion show.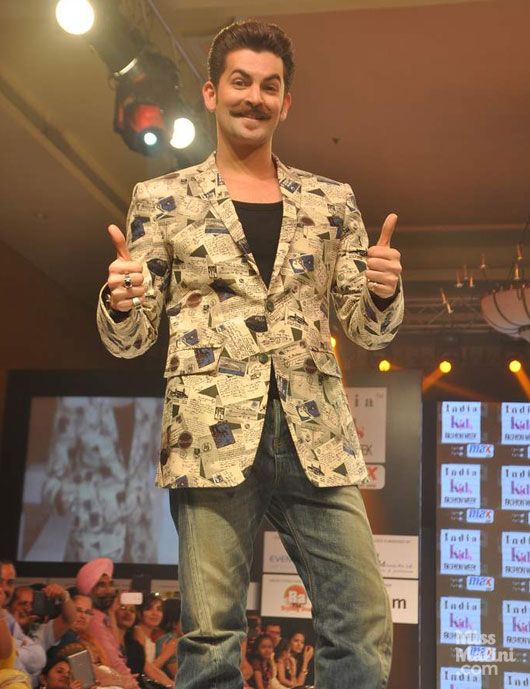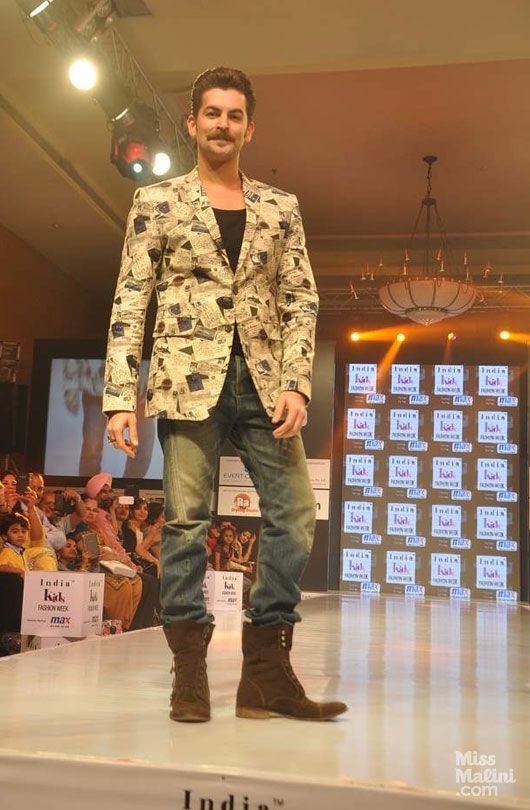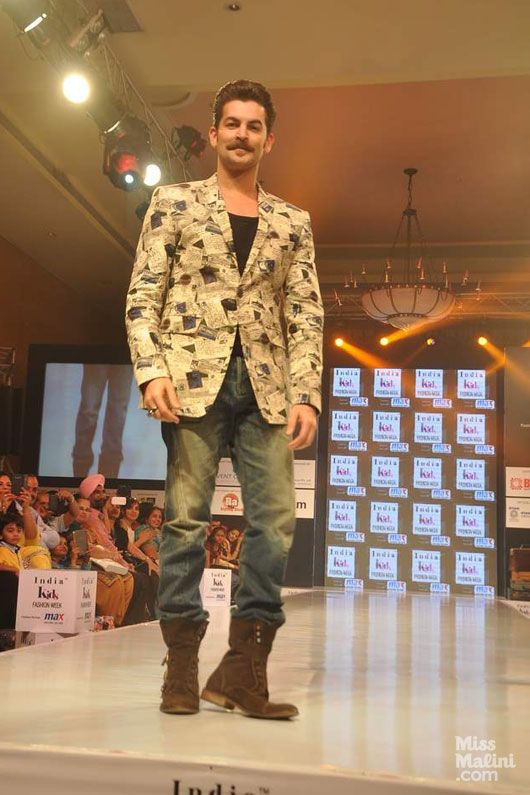 Neil was a celebrity show-stopper for designer Nishka Lulla at a fashion show in Mumbai on Sunday evening and we can't imagine why he chose to tuck his jeans into his boots.
Not only is this style so out-dated, but it also gives one the impression of trying too hard to be "with it"!
Fined!
Pix: Viral Bhayani for MissMalini