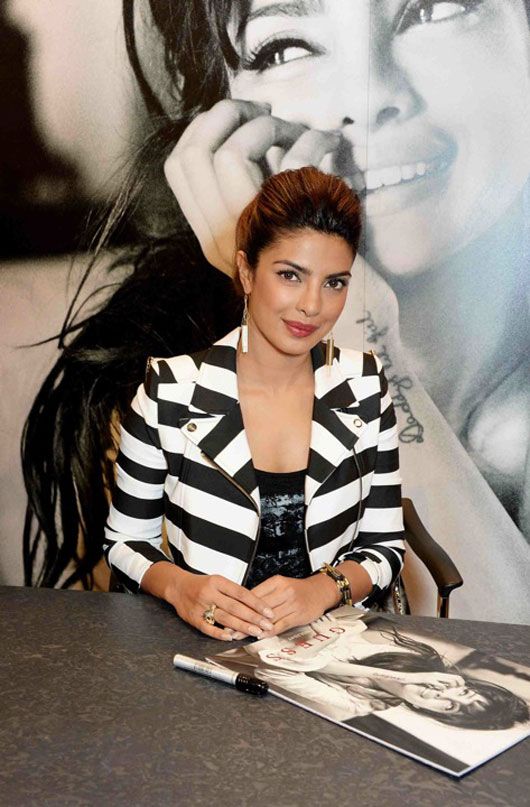 Little Miss World Traveller, Priyanka Chopra, made a stopover at the GUESS store on Regent Street in London Monday evening to meet and greet fans as well as promote her new single.
She gave her fans a sneak peek of her soon to be released single, I Can't Make You Love Me. The actress also autographed her way through the evening, much to the delight of those who attended. Not only that, but the first 200 fans who arrived at the store yesterday got a free remix download of PC's NFL song, In My City, ft. Will.i.am.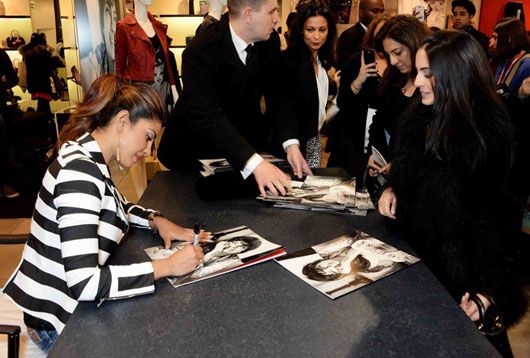 Ms. Chopra has just finished shooting for the video of her solo single in LA and has been directed by Jeff Nicholas and Jonathan Craven, who recently shot with Rihanna.
I LOVED her Exotic video and I just know this music video is going to be even hotter!
Thanks for the flying visit, PeeCee!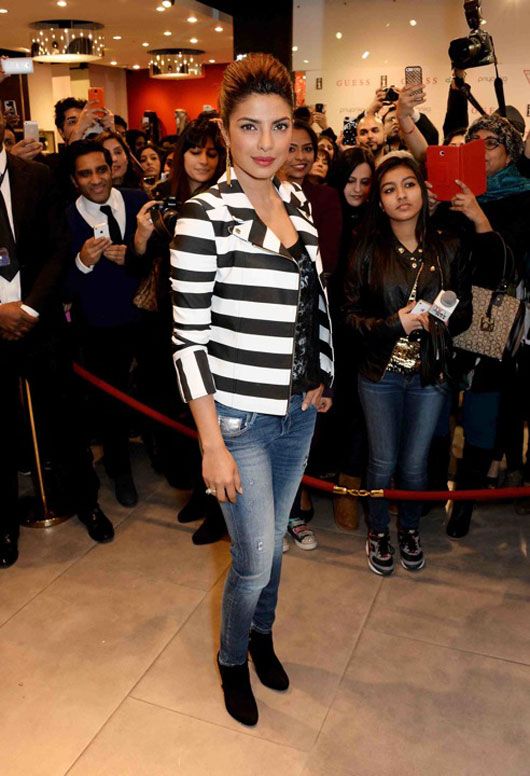 Psst! Priyanka's I Can't Make You Love Me is a cover of the Bonnie Raitt song by the same name. PC's version, however, uses dance music.