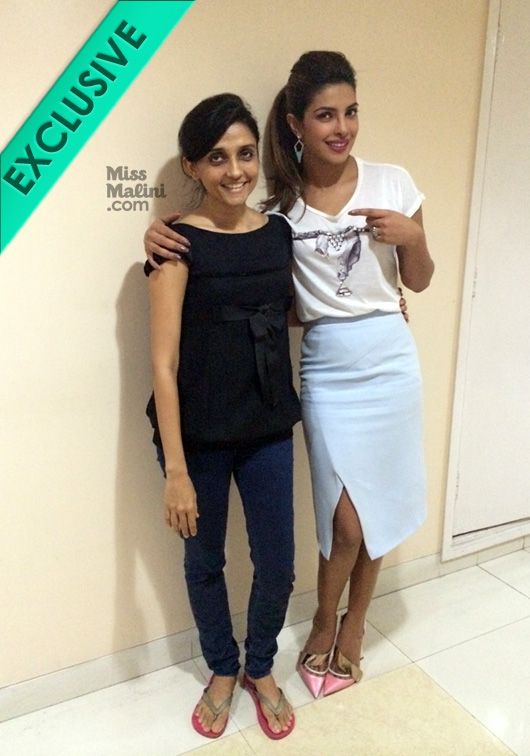 MissMalini (MM): How did you start styling Priyanka Chopra?
Ami Patel (AP): A few years ago, I met Priyanka [Chopra] in London, at the basement of accessories on Oxford street. We spoke about styling her and when she got back to India, the rest is history!
MM: As a celebrity stylist, what are the main things you have to keep in mind?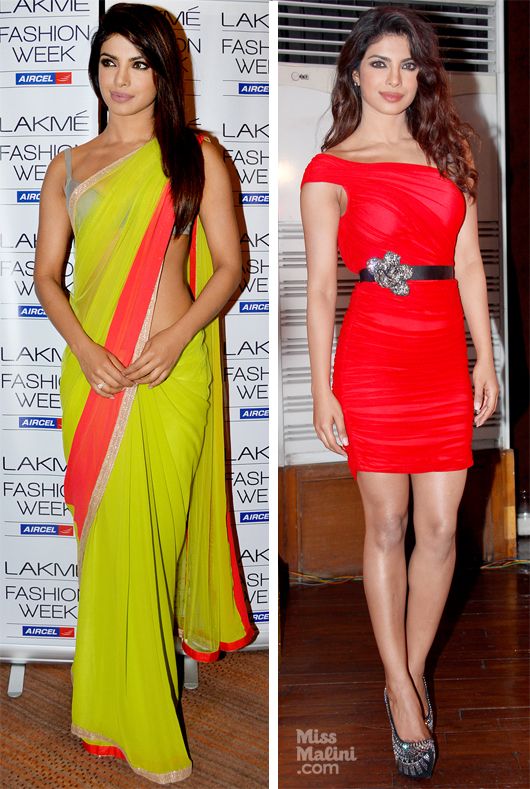 AP:
1. Don't take fashion critics seriously. Nothing else matters as long as you know that you have done a good job. Nobody's opinion is as important as yours.
2. Don't take fashion seriously. Fashion is about having fun. The means are as  important as the end. It all reflects on the overall result.
3. Always keep a backup available. You never know what can go wrong at the lastmoment. It could be something as trivial as a zipper getting stuck!
4. The "It" colour is the colour that suits the celebrity and not the one that is in fashion.
MM: How much input does PC have in the styling process?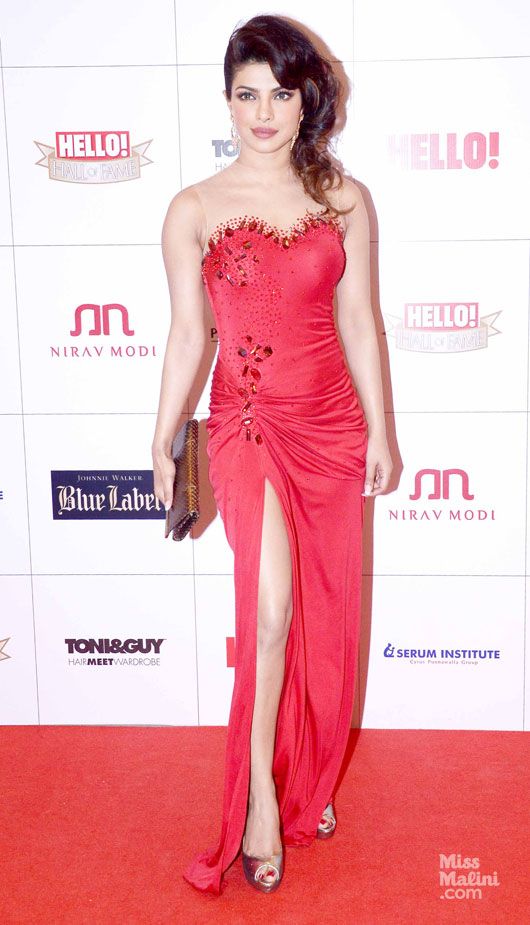 AP: PC has an extremely busy schedule, however, most of the times, she makes time to brief me on the look she desires. If she does not have the time to brief me, then by now I make a brief for myself and work along those lines. But it's always important to have a brief to follow. Form always follows function.
MM: How do you decide which brands/designers she should wear?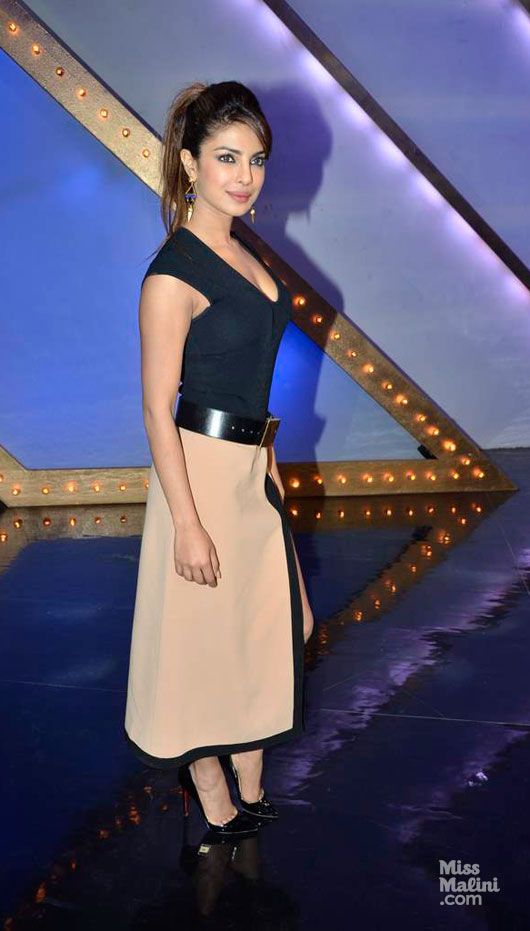 AP: As a stylist, it is important to keep a track of fashions trends and collections, and then based on the event and the brief, I decide which designer to contact. For example, if it's a red carpet event, then I get in touch with designers who are strong with that style.
MM: What are your all-time 5 favorite looks that you styled on PC?
AP: Undoubtedly, my first would be the pre ss14 Alexander McQueen gown that PC wore at the Filmfare red carpet. Not only because I've had an overwhelming response, but also because it's just the best gown I've ever styled her in. It's stunningly simple and yet so sexy. And she carried it like no one else could. Not even Naomie Harris who got rave reviews for wearing the gown earlier. PC has upped that too!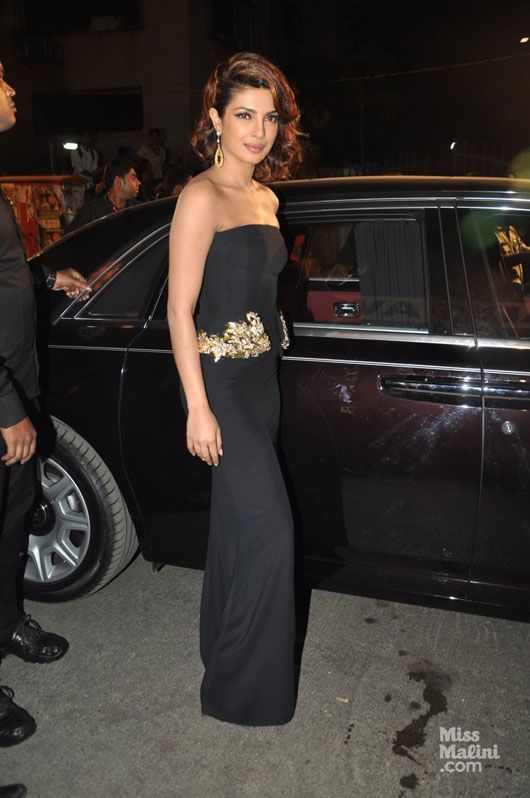 Second, the Amit Aggarwal dress. Mawi earings and Dior couture shoes that PC wore on Koffee with Karan.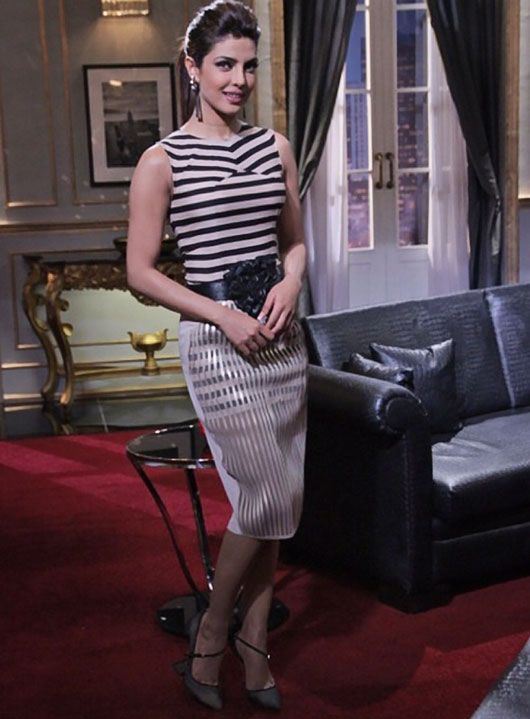 Third, the monotone retro look that she wore at the Filmfare press conference recently.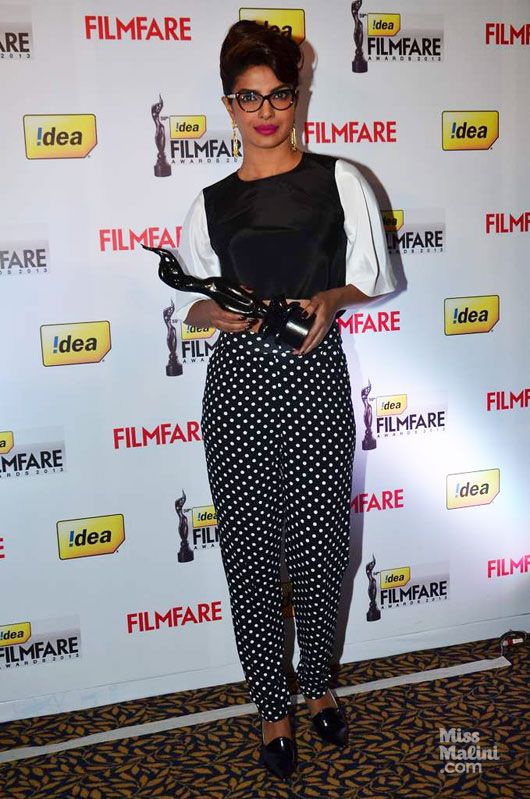 Fourth, I actually really like the outfits I created for her for her NYE event in Chennai this year. It was not a televised event, so it's not been publicized 🙂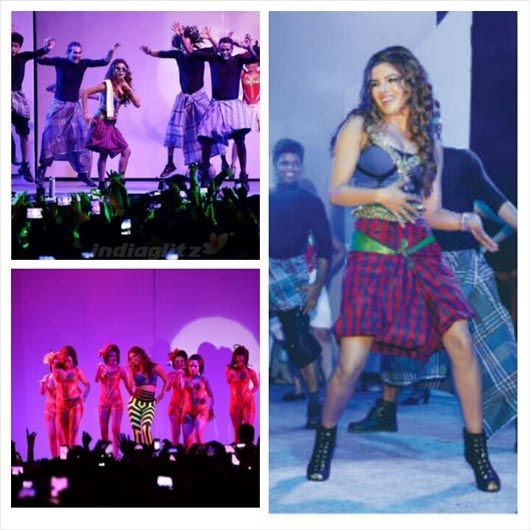 And finally the blue Salvatore Ferragamo resort gown she wore to Filmfare awards 2 years ago.
MM: How is styling a celebrity different from styling a model/shoot?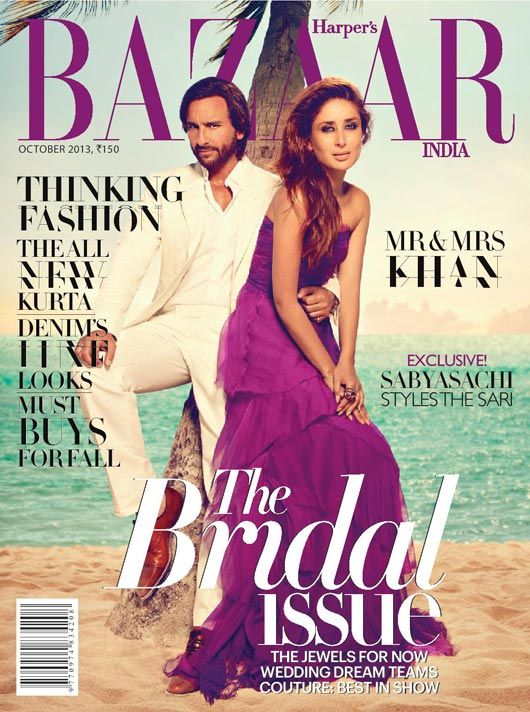 AP: Styling a celebrity, whether it's editorial or for an appearance is very different from styling a model. The most important thing to remember when styling a celebrity is that the celebrity has a strong personality of his or her own, and the fashion they wear should never overpower, it should only enhance. The celebrity comes first and fashion follows whilst a model is a clothes hanger. It's only about fashion with a model. There is no personality to consider, for example, the models walking one the ramp of a fashion show – their function is to showcase the collection and not to stand out. It's almost like they are in the background and it's all about the fashion. For a celebrity, one also has to consider the body type of the celebrity. And through fashion, bring out their strengths. One does not need to consider this when styling a model.
MM: Have celebrities started repeating their clothes as per the #itscooltorepeat campaign you started with Priyanka?
AP: Yes, I encourage celebrities to do that. I have seen Deepika [Padukone] do that. In fact, you highlighted this on your blog. I know Aishwarya [Rai] believes in this concept and so does Sonakshi [Sinha]. I also speak to all my social friends and encourage them to repeat their looks. One day, I would like to see every single celebrity repeat their look, at one event all together. That will truly make a statement and drive the message out loud and clear.
MM: Have you and PC ever had any clashes on what look she should sport and if so, how do you resolve that?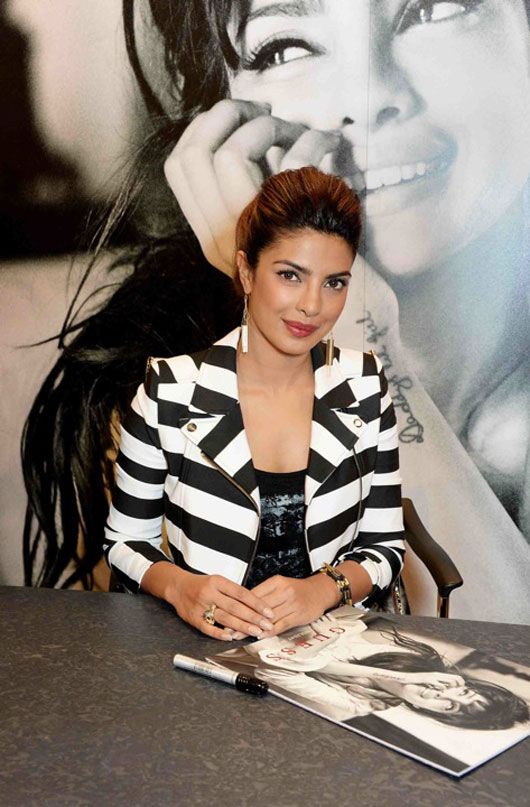 AP: Through reason – if her reasoning is stronger than mine, I concede to what she says and if she feels that I am right, she listens.
MM: Which celebrity would you love to style in addition to PC?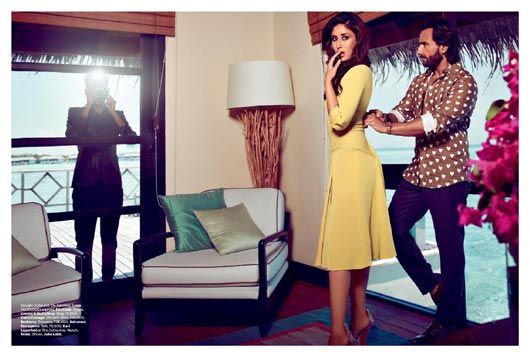 AP: As a fashion director for a magazine, I have styled almost every single celebrity in India. It would be fun to take on an international celebrity!
MM: What's the one thing Priyanka is NOT allowed to wear?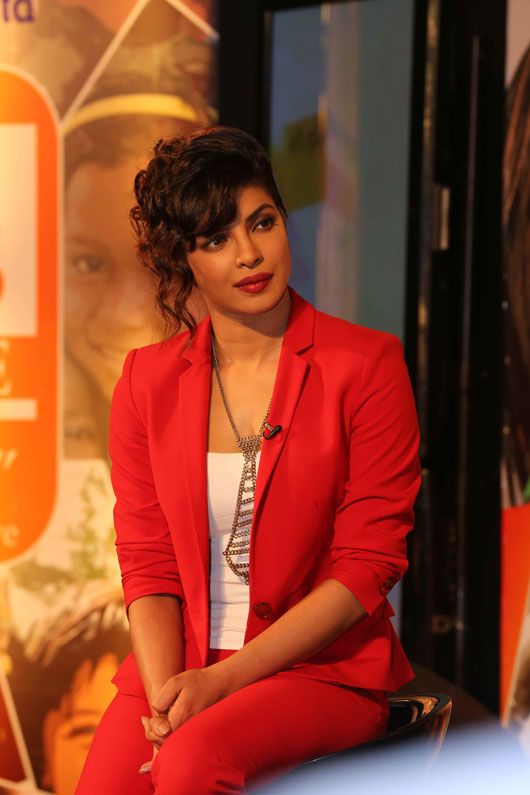 AP: The colour grey. It's a colour that I don't really fancy on her or anyone else.
MM: What's PC's go to outfit?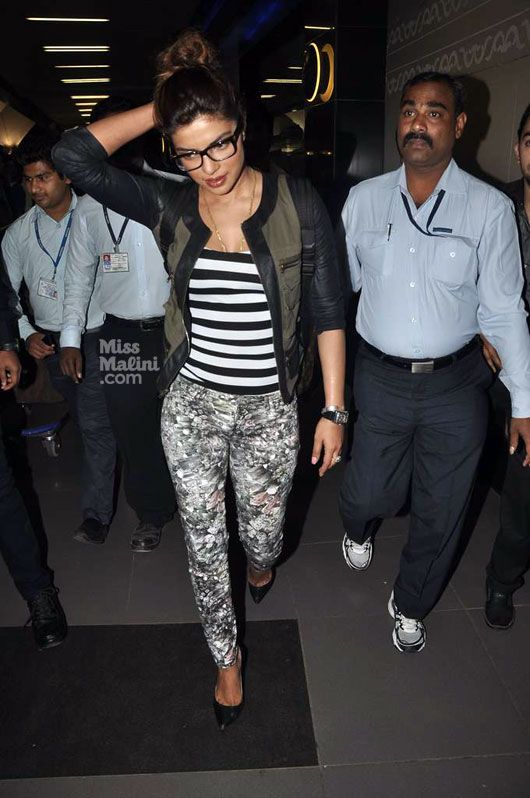 AP: GUESS? jeans that she has plenty of, a vest and a cool jacket and her high tops.
MM: What are your three style rules for every girl to follow?
AP:
1. Never over-dress. It's okay to be elegantly under-dressed but over-dressing is tacky. Remember less is more and elegance is never out of fashion.
2. Do not follow trends and celebrities blindly. Tweak trends to suit your body type and personality rather than the other way around.
3. Remember NO BODY is perfect. Learn to use fashion to your advantage and bring out your strengths. It's okay to be a big girl or have problem areas. Love your body and be comfortable in your skin. That confidence will take you much further than being skinny.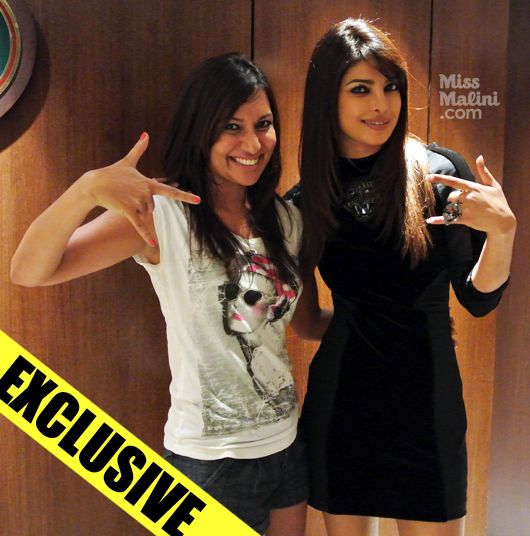 Check out MissMalini's exclusive interview with PC here!
MM: What are some of your favourite brands/Indian/International designers to look out for in 2014?
AP: For accessories: It's House of Chic, Atelier Mon and Outhouse. They have managed to dress the stars on the red carpet this season, over traditional real jewellery. I love the earrings that Mon atelier custom made for PC's gown for Filmfare. This gown was earlier worn by Naomie Harris that were styled with Jessica McCormick earrings. For PC, Atelier Mon custom made these earrings in just 2 days!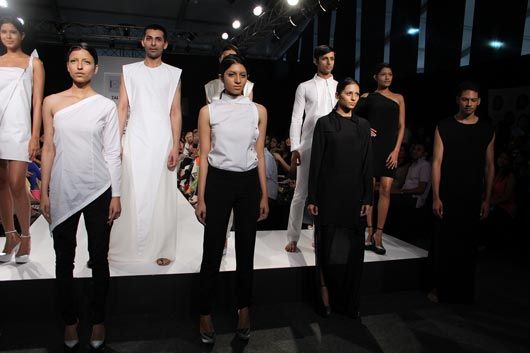 Indian designers, I would say Dhruv Kapoor who has a fashion forward approach to his collections.
Recently, I've been fascinated with celebrity stylists who have taken to designing. I find that when a stylist turns designer, they bring a unique fashion-art perspective to their designs, which have such a refreshing quality. Two such names that come to mind are:
1. Rihanna's stylist, Adam Selman who helps her design her River Island collection and  recently unveiled his first collection.
2. Anna Trevelyan, who started assisting Lady Gaga's stylist, Nicola  Formichetti, today she is a budding designer herself.
Now check out Priyanka Chopra's fan page!
Pix: Viral Bhayani for MissMalini