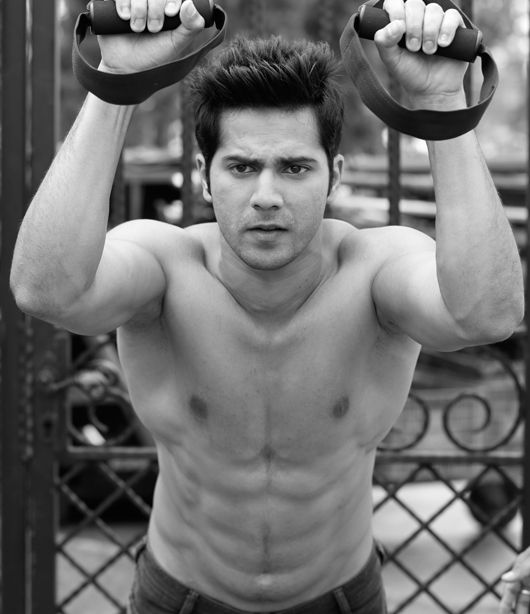 If you were in Bangkok recently, you may have been a tad surprised to see the hunky Varun Dhawan running and jogging down the streets and practicing TRX exercises with his trainer in full view of the public.
The Main Tera Hero actor is in full fitness mode to suit the requirements of his character's look and hence he's been spending all his spare moments working out and toning his already buff bod.
The script of the film requires Varun to look his rugged and feral best and so, he used his free time between shots to indulge in some quick push-ups and pec-decks. He would also work out with free weights before shooting a scene.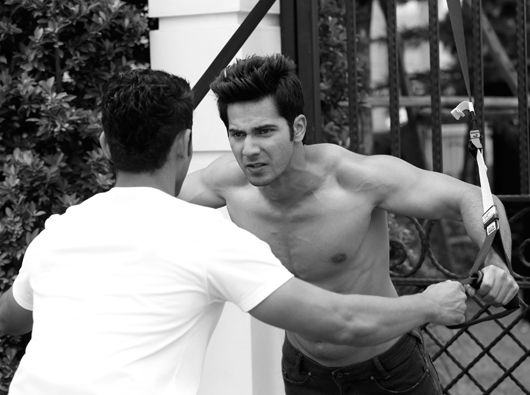 But wait… is it just me or is Varun channeling a Twilight star…?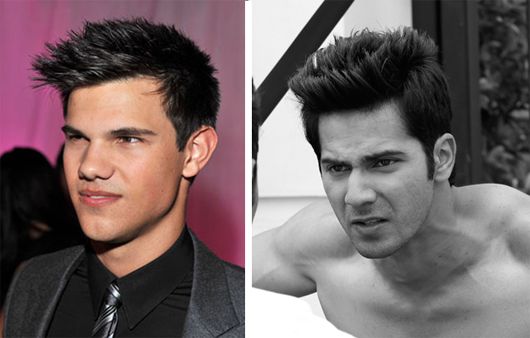 [poll id="683″]
Tell us what you think in the comments below.