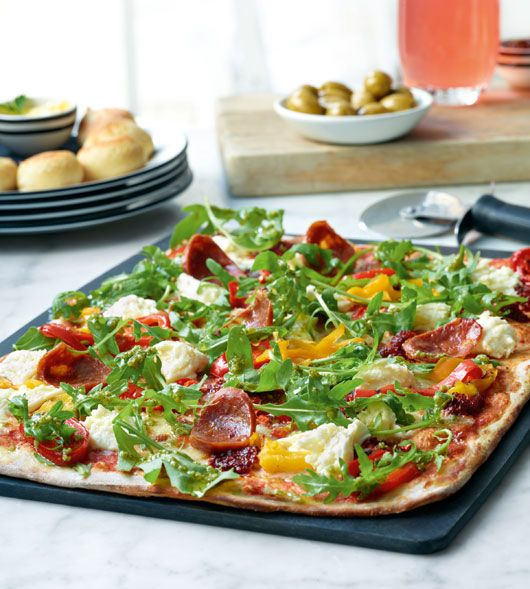 Yesterday we launched an exciting contest to celebrate the upcoming launch of the newest PizzaExpress restaurant at BKC. 3 lucky winners will get to treat 8 of their friends to a private chef's table experience at the new restaurant, for a night of great food and great fun. Click here to enter the contest!
This will be the 4th restaurant in Mumbai, after Colaba, Thane, and Andheri West, but did you know that each PizzaExpress restaurant has a distinct design element inspired the local neighbourhoods? In Colaba you will see elements of Art Deco, as well as industrial era designs, which pay homage to the nearby Gateway of India, and the importance of Bombay as a global port.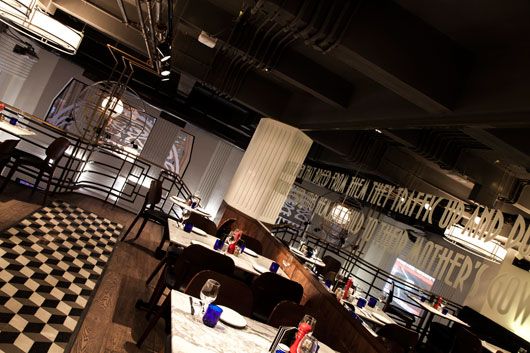 One year after Colaba opened, we saw PizzaExpress open in a new restaurant Viviana Mall, Thane. It was there in 1853 where the first train began service in all of Asia, over the short distance of 34kms between Bombay & Thane. At this restaurant you'll see an artistic depiction of this moment in the history of Indian railways. The vividly colored trunks stacked up to form a wall, a puzzle of train tracks on the ceiling, and railway style seating, pay a unique tribute to Thane.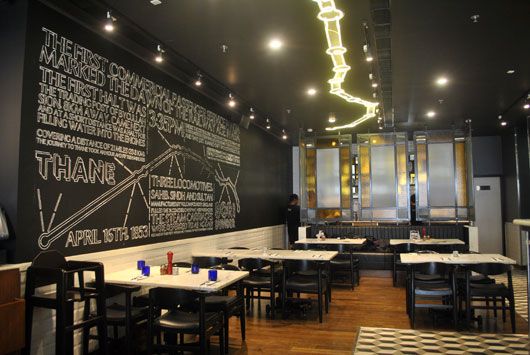 Most recently, PizzaExpress launched in Andheri West, where some of the largest residential complexes in Mumbai are located. Thus the décor for Andheri West represents warm inviting spaces, and the calmness of dining at home. Movies from the black & white era play on the brick walls to take you for a quick spin down memory lane.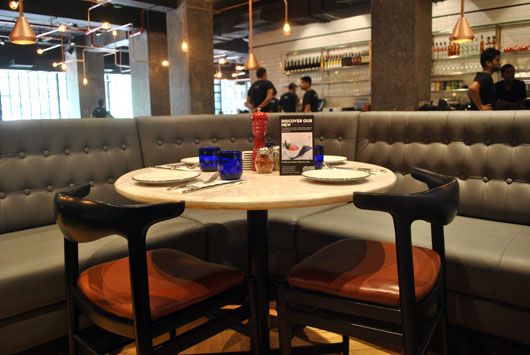 PizzaExpress has carved a special place for itself in the hearts of Mumbai's foodie brigade. With the black and white striped pizzaiolos serving up delicious thin and crisp pizzas in an unforgettable ambiance, PizzaExpress is a must for anyone who enjoys authentic Italian cuisine, and a unique dining experience.
Stay tuned as MissMalini reveals the new restaurant in BKC!
Peter Boizot, the founder of PizzaExpress first opened the restaurant in 1965, and today it's one of the world's leading casual dining brands. Inspired by authentic Italian food, and thin and crispy pizzas, the brand is known for using the freshest of ingredients, and for creating a memorable dining experience.
For more info follow PizzaExpress India on Facebook, Twitter & Instagram!