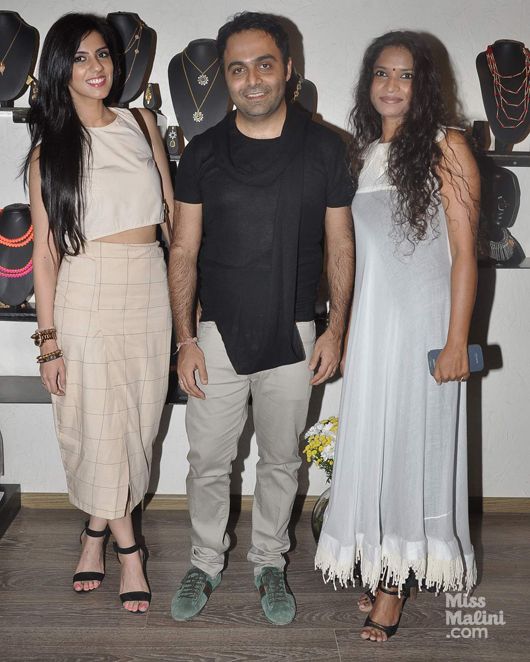 Three young and dynamic designers – Nishka Lulla, Raj Shroff and Vaishali Shandagule – previewed their summer 2014 collection at Atosa (a multi-designer boutique in Mumbai) and had some of their celebrity friends model their creations in the store.
Amrita Puri, Vishakha Singh, Shonali Nagrani, Sophie Choudry, Sona Mohapatra and Shveta Salve were among the lovelies who dazzled in their designer finery.
Take a look at what they wore:
SHONALI NAGRANI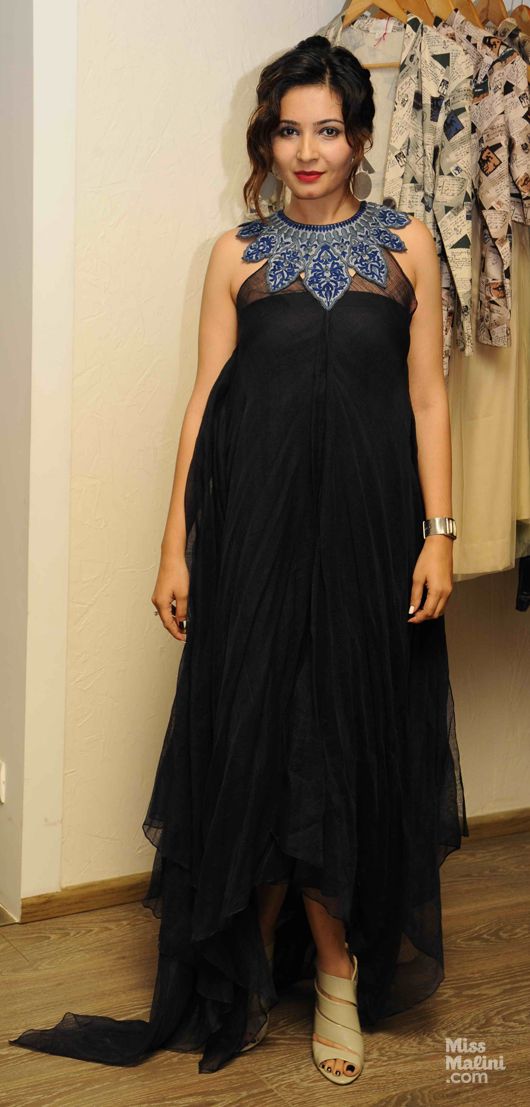 Shonali Nagrani took our breath away in a dramatic halter gown with an embroidered collar by Vaishali Shandagule. Her collection has been fashioned from hand-spun and hand-woven Kesapaat of Assam, khadi and cotton.
AMRITA PURI

Amrita Puri was all set to sail off into the sunset in a crop top and skirt with an anchor print by Nishka Lulla.
SONA MOHAPATRA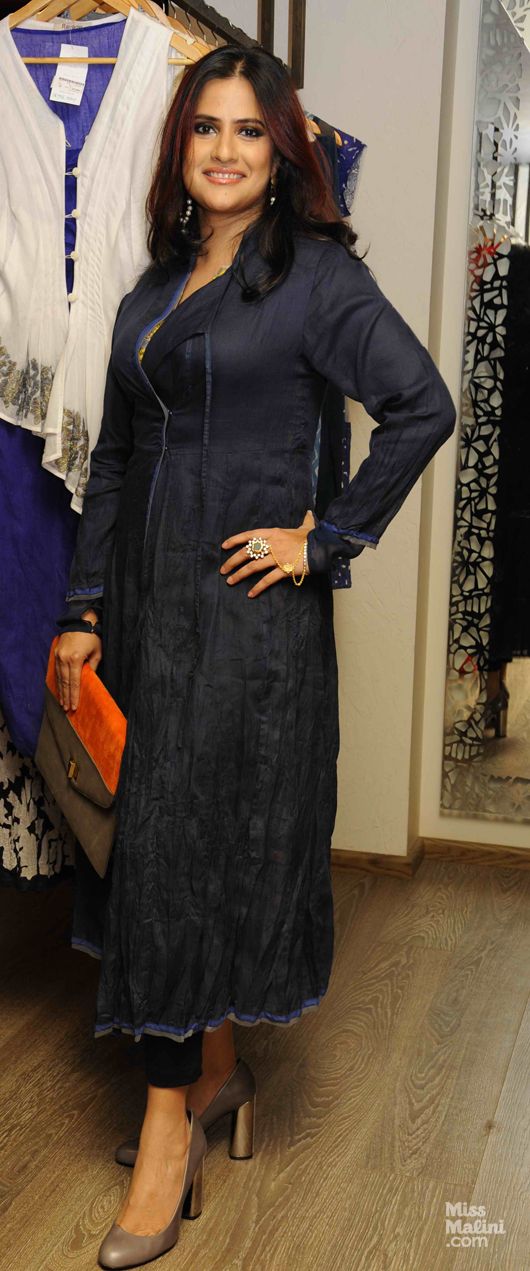 Singer Sona Mohapatra kept her look simple in a crinkled kurta from Ravage by Raj Shroff.
SHVETA SALVE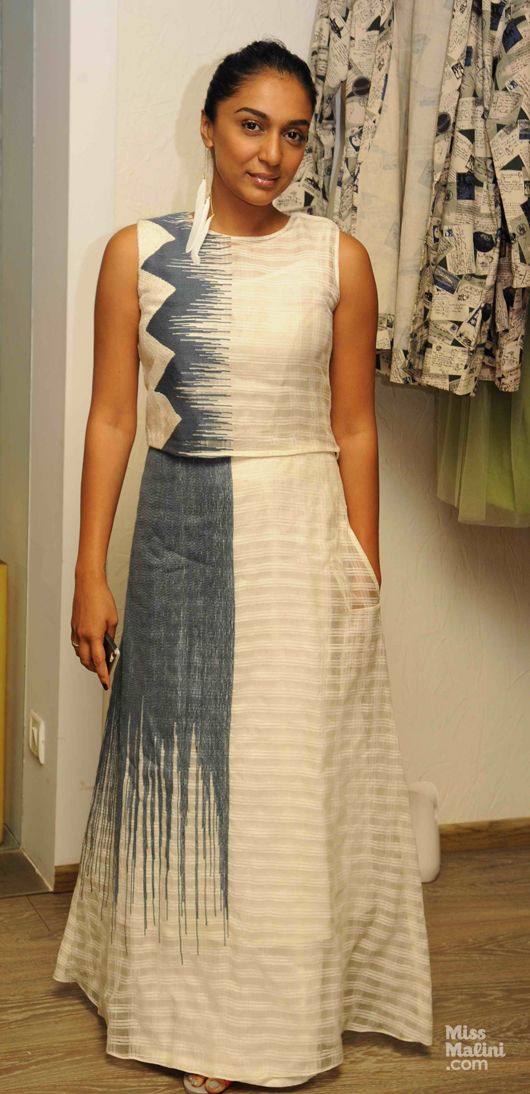 Shveta Salve also wore a white and grey crop-top and skirt. But hers was by Vaishali. We also love those white feather earrings.
VIPASHA AGARWAL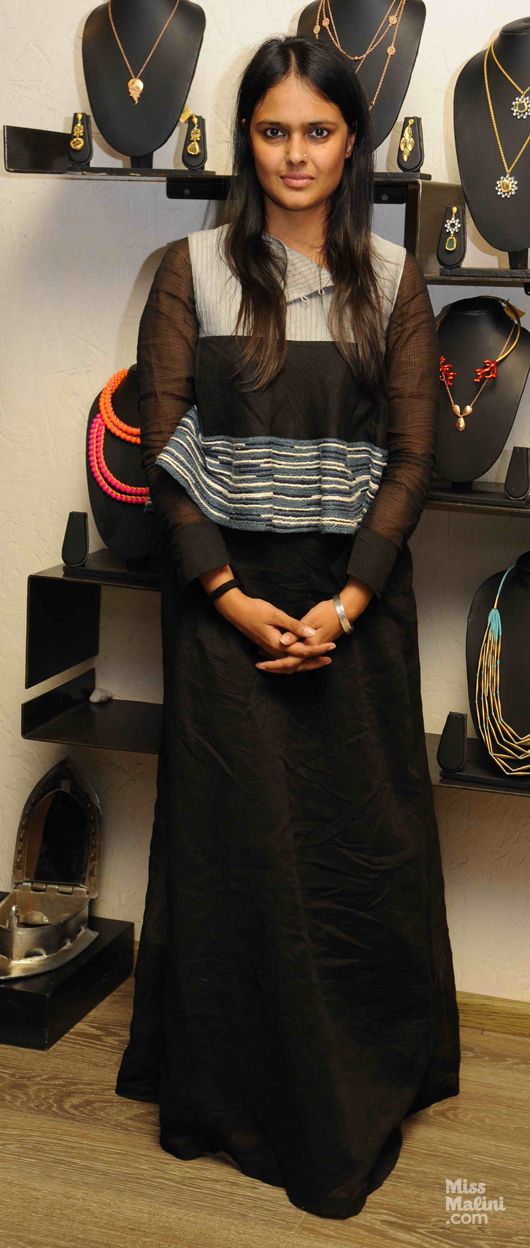 Model Vipasha Agarwal made an appearance on the party circuit after a long time. She looked gothic in a short kurta and long black skirt by Vaishali.
VISHAKHA SINGH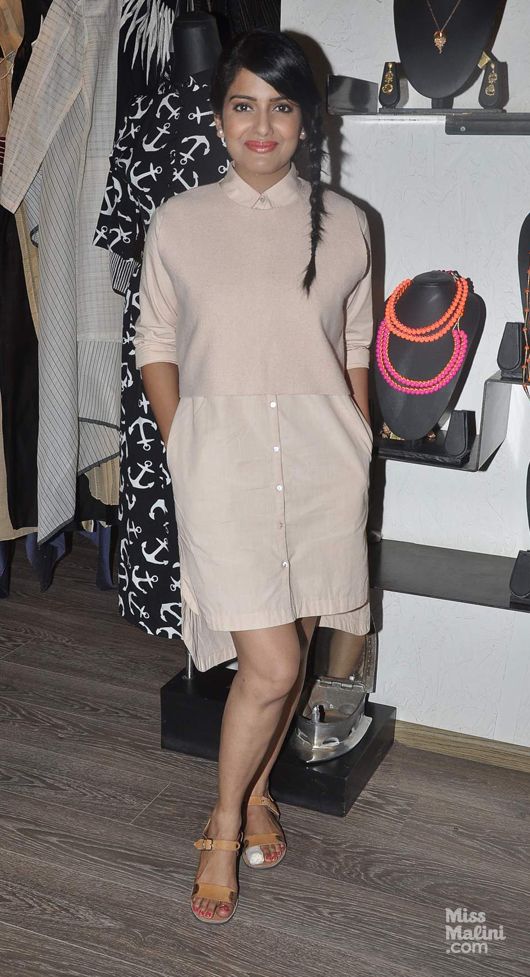 Cutie Fukrey star, Vishakha Singh, channeled a school-girl look by wearing a plait on one side of her head. And her outfit by Nishka Lulla would be apt to wear for your college socials.
SOPHIE CHOUDRY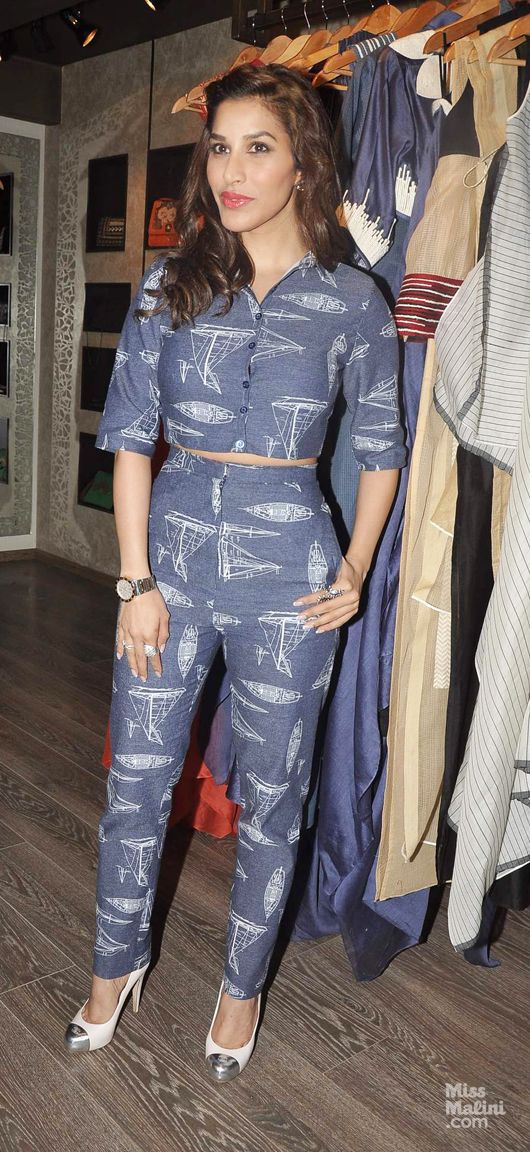 And finally, singer Sophie Choudry was also spotted in Nishka Lulla. A crop top and pencil-slim pants with a sail boat print looked cute on her.
Which celebrity do you think looked the best at the Atosa summer preview? Tell us in the comments below.
Pix: Viral Bhayani for MissMalini