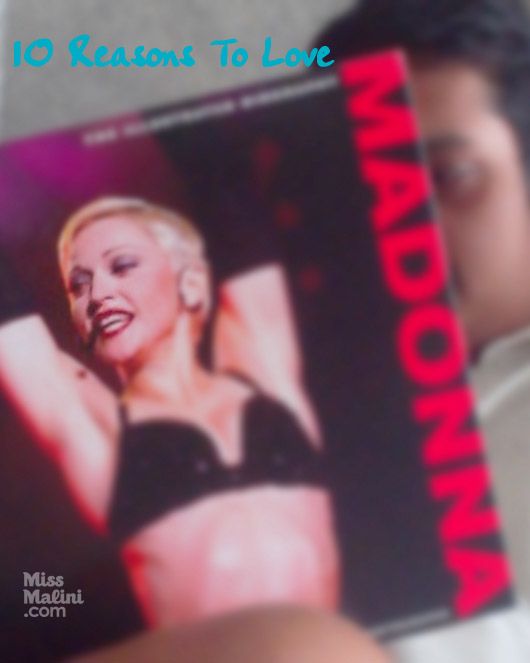 Where does one begin chronicling the life and times of a living legend, let alone mark a half decent introduction. So I'll just have to summarize as Madonna: The Queen of Pop and everything!
When the vivacious MissMalini asked me to do a piece on 'Queen M' titled '10 reasons why you have to love Madonna', I  was like 10? that's it! A few forests have been destroyed thanks to the press 'Queen M' has received, and I am supposed to sum it up in 10!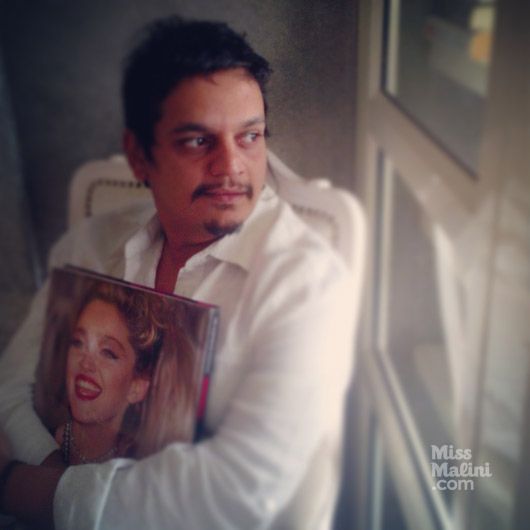 Disclaimer: Yes I am a fan.  Well not quite… I could worship the ground she walked on … No wait, I could bathe in her sweat! That cringe on your face right now tells me that you get my drift. So folks, those of you who think that Madonna is just another recording artist, singer, songwriter, actress, musician, philanthropist author, director, entrepreneur, etc – this piece is not for you. As for the fellow worshipers, here we go…
1. You'll See
Imagine this – a hospital, a top Warner Bros executive in bed, a peroxide blond accessorized in Christian jewelry, a record contract, no exposure!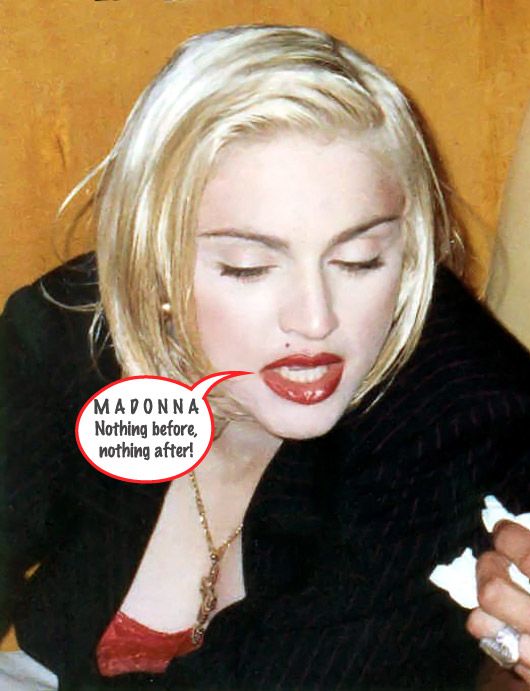 Back in 1982 after sassing the scene the 'Queen' just barged into a hospital room, where Sire Records chief Seymour Stein lay recuperating; she laid out her wish – a record deal, and refused to accept anything but the affirmative. He agreed and created history. The company had one condition though – the record cover would not have her face just her name. It was a time when African women ruled the charts and no one would put their money on a 20 something white chick. To which  she said "call it MADONNA, that's my name, nothing at the end nothing in the middle, just MADONNA". The thirst of making it big in this business overpowered her completely. Self-obsessiveness is something she has been accused of all through her career.
2. Get into the groove
If there is a trend brewing in a mile radius of HRH, she has done it a year ago. She knows her audience like no other. A musician once pointed out to 2 reasons why she sells so many records; her fans love her so they will devour anything she puts out; and the others want to know what she is doing next. Her ability to have spawned through a 3 decade career rising at the top every time is credited largely to this factor. Musically and lyrically there has been a clear graph setting her career on an upward path. From her candy pop Papa Don't Preach to the electronics that she represents today, her finger has remained on the pulse. She has never shied away from collaborating with stalwarts like Prince or matching steps with Justin Timberlake. She has constantly managed to groove into the here and now and yet retained BRAND MADONNA.
3. Vogue
Be it political or social, unlike many of her predecessors, Queen M has always taken a stand – women, children and of course – the LGBT community. She is one of the first A List artists to dedicate her music and money to those the society shunned in disdain and ridicule. Vogue remains to this day an anthem, played at every queer event – the choreography perfected if not mastered by every queen worth his salt. She's our Shiva who swallowed the poisonous profanities hurled at her by the fanatic right winged groups – The Heretic Whore, The Devil's Child and what not for giving us Vogue
Ahem Mr. Supreme Court are you listening???
4. The Tours
If you haven't attended her concert yet, start praying for it and in the meanwhile go grab a DVD and be enlightened… Her tours are the ones to beat. The mammoth scale of their production, the lighting, the story, the concepts, hair, makeup, costumes, all seamlessly woven together create a spectacle that can be best described as "surreal". Way back in the 80's she took the much ridiculed "pop" genre and lifted it to the credible stature of integrity and grade A deliverables. To this day, her concerts are revered and celebrated to be benchmarks of excellence in the performing arts. During her Blond Ambition Tour, she got a lot of flak from the Vatican for her performance of Like A Virgin to which she had this to say: "The tour in no way hurts anybody's sentiments. It's for open minds and gets them to see sexuality in a different way. Their own and others". She almost got arrested in Italy but refused to compromise on what she called a "theatrical representation of my music". She won a million hearts and lost a few hundred. As they say you win some you lose some. She has not only pushed her artistic boundaries with every tour but also scaled new highs of performance very few in our time can match.
5. I'm sorry
'Poor is the man whose pleasure depends on the permission of another.'- Madonna
Truly true to every moment, be it taking naked pictures in locker rooms of gay porn theatres or raising a family, she has given everything and does it all. Sometimes, she has looked back and said, "I f**ked up" (of course I disagree). There is a moment in her documentary, 'I'm Going To Tell You A Secret' where she admits to her father that she finally managed to get her head out of her ass, which to me remains a poignant and epic moment in her documented life. We all fall but few of us learn and move on and go on to rule the world.  Her artistic representation has withered from the provocative to the humanitarian and she has been true to her journey. Her growth as a celebrity and that as a human being almost fed off each other making her the phenomenon she is.
6. Ray of Light
It's often difficult for a true worshiper to pick their favourite artist's best work, but hello!.  Ray of Light is her best ever.  This album marked the return of a new Madonna. Her career will be dissected into two parts – pre and post Ray of Light. Musically it was a whole new electronic sound that set her apart from the pop acts at the time. The writing was fresh and more mature than her previous works. Rolling Stones included it in their top 500 albums of all time. Before the album released, she said "The worst that could happen is I'll fall flat on my face". She debuted at number 1 in 17 countries …
7. Raising Malawi
The woman's got her heart in the right place, In 2006 along with Micheal Berg,Madonna founded Raising Malawi to use a community based approach to provide immediate direct physical assistance, create long-term sustainability, support education and psycho-social programs. Their focus remains on distribution of financial support that has helped community-based organizations provide vulnerable children with nutritious food, proper clothing, secure shelter, formal education, targeted medical care, and emotional support.
8. The English Roses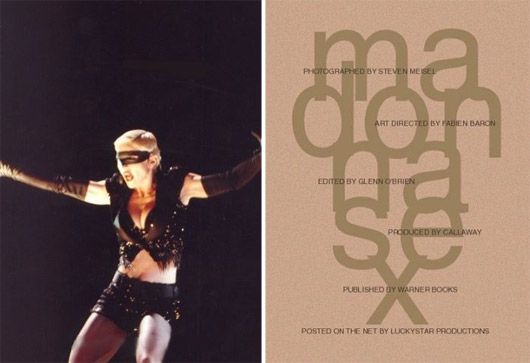 She writes too! Madonna's 1992 coffee table book SEX was severely criticized for being provocative and explicit. She was charged of having gone too far. Over the years critical reception towards Sex became more positive, with academics deeming the book and this particular period of Madonna's life, as one of the most defining phases of the artist's life. Sex is noted for its impact on society, culture as well as on Madonna herself, and is considered a bold, post-feminist, work of art.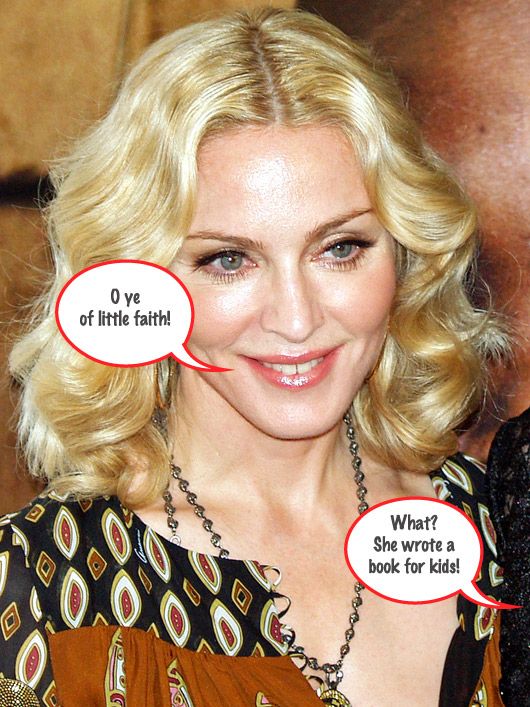 The English Roses – first in a series of 5 children's books was inspired by her daughter Lourdes.  From erotica to children's books; the Queen can do it all.
9. Who Me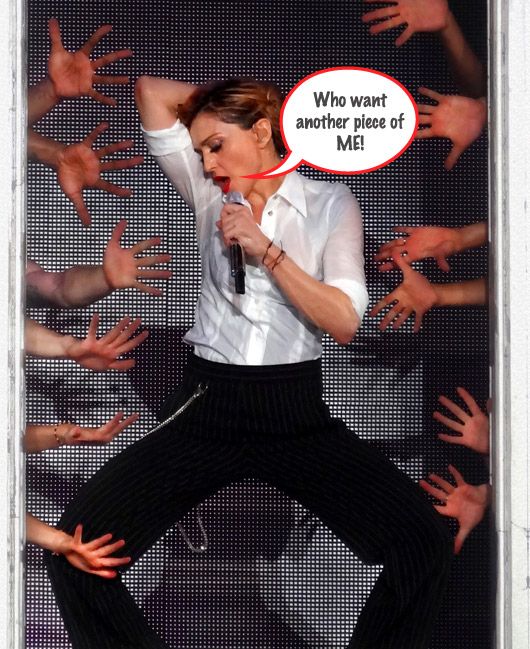 She is a stylist's dream. Has she ever looked the same twice? Has she ever done the same thing again? Hasn't she metamorphosed into various entities engulfing the persona that is her every single time she set out to do that? Right from the shape of her brows to the color of her hair, her clothes, her make up- she has constantly reinvented herself. A true chameleon and inspiration for many women, she raises the bar and the eyebrows every time she walks in and leaves you guessing about what she will do next every time she exits.
10. Secret Revolution (Art for Freedom)
Directed by Steven Klein, the 17-minute film opens with the Jean-Luc Godard quote, "All you need for a movie is a gun and a girl". Shot in black and white, the gritty project introduces 'Art for Freedom', a global initiative that aims to expand freedom of expression.
Art for Freedom's website indicates Madonna and Klein are posing the question "What does freedom mean to you?" Fans are invited to submit their expressions of freedom and revolution via video, music, poetry and photography. One look at the discussion board on this site and you'll know why I call her the mastermind. She has hit bulls' eye with her heart on her sleeve, she truly believes and I quote "it's time to change the world. And I'm going to start a revolution". Only time will tell how far and wide this movement will travel but rest assured it will be an exciting journey.
Melissa Etheridge once said "long after we have all gone, 100 years from today Madonna will be studied in history books". I agree! Her contribution to pop culture remains a predominant force that's ably supported by all of her artistic and creative ventures. Many have laid claim to her position, there was this Jennifer girl, I think, then that Tiffany Britney person, I mean not to take away from their achievements but they all clamoured for a seat on the throne though had to settle for a piece of the pie. And of course it wasn't Madonna's pie. Madonna does not eat pies.
She has a long journey ahead of her, at least that's what we hope! The Brits Awards wanted to felicitate her with a lifetime achievement for her work and she refused saying, "I'M NOT DONE YET."
Amen! Long live the Queen.