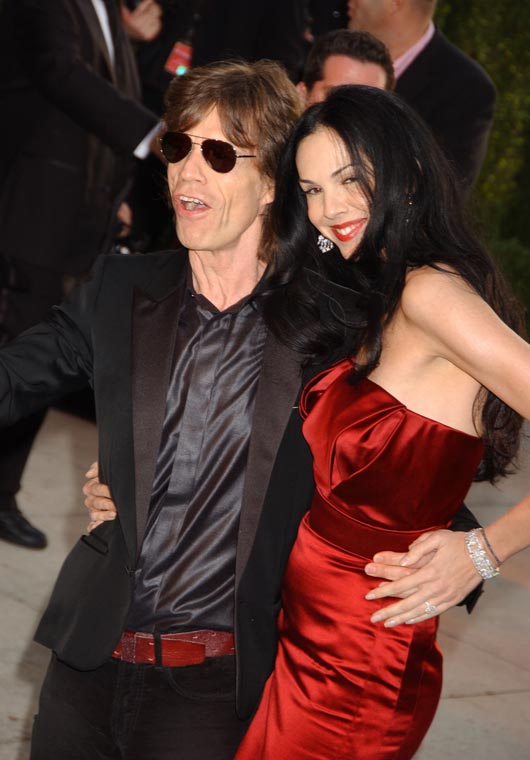 The news of fashion designer L'Wren Scott's suicide has left partner, Rolling Stones front man Mick Jagger devastated. He's already canceled his tour in Australia and issued a statement on his personal website with a black and white picture of her stating: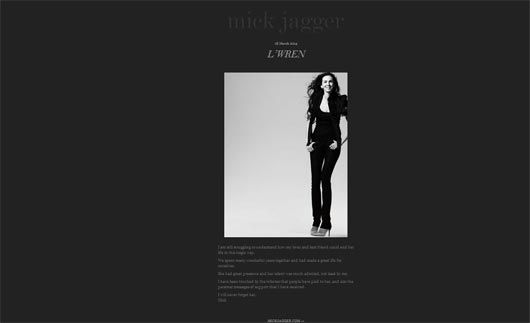 "I am still struggling to understand how my lover and best friend could end her life in this tragic way. We spent many wonderful years together and had made a great life for ourselves. She had great presence and her talent was much admired, not least by me. I have been touched by the tributes that people have paid to her, and also the personal messages of support that I have received.
I will never forget her,
Mick"
The couple had been together for 10 years and had first met back in 2001.
Pix: Imagecollect.com