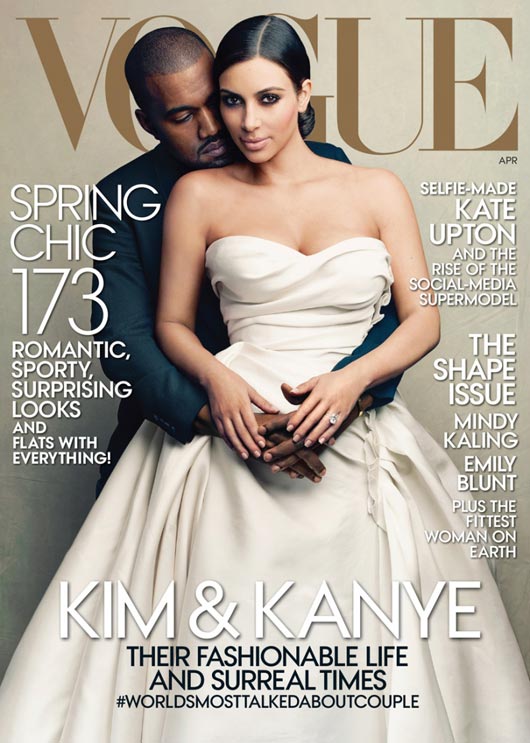 No, your eyes are not deceiving you. Kim Kardashian has finally scored a Vogue cover. The reality TV star fronts the April issue with fiancé Kanye West wearing a full length strapless Lanvin white gown with West muzzling her neck. The inside spread is a family affair – with daughter North also being featured for the shoot. All was revealed when Kim tweeted and instagramed a picture of the cover citing it was a dream come true.

The last couple to be featured on the esteemed cover of Vogue was Cindy Crawford and then husband Richard Gere.
The cover doesn't come without its share of controversy. Anna Wintour, Editor in Chief of Vogue US had famously had a feud with Kim and previously refused to put her on the cover. After much lobbying by West and perhaps Kim being the muse of Riccardo Tisci of Givenchy may have made Wintour relent a bit.
What do you think of the cover? Tell us in the comments below.