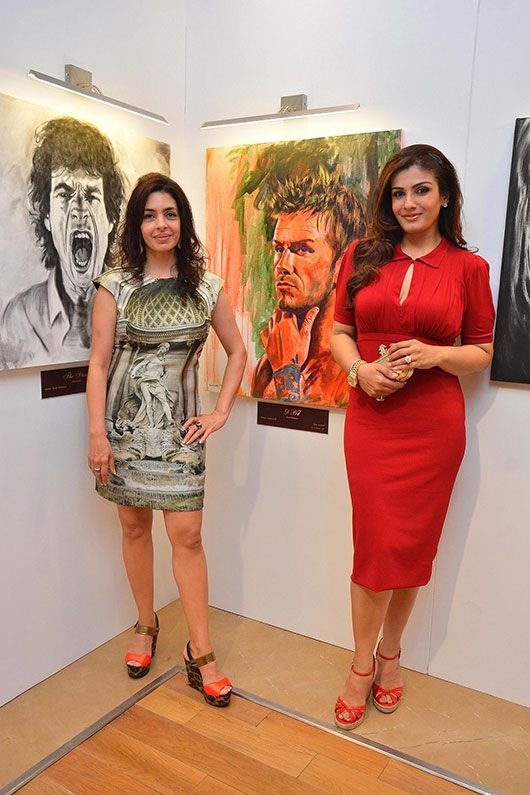 Nawaz Modi Singhania held a preview for her new solo art exhibition on Monday. Titled "Portrait Study of Well Known Personalitites", the event took place at the Raymond Flagship Store, Warden Road, South Mumbai.
Nawaz has a keen interest in not just the arts, but also health, fitness and dance. She is a multi talented personality, having excelled in each of her talents. Her event saw well known faces from all walks of life. From Bollywood stars to businessmen to politicians to art curators to builders to fashionistas, all were in full attendance.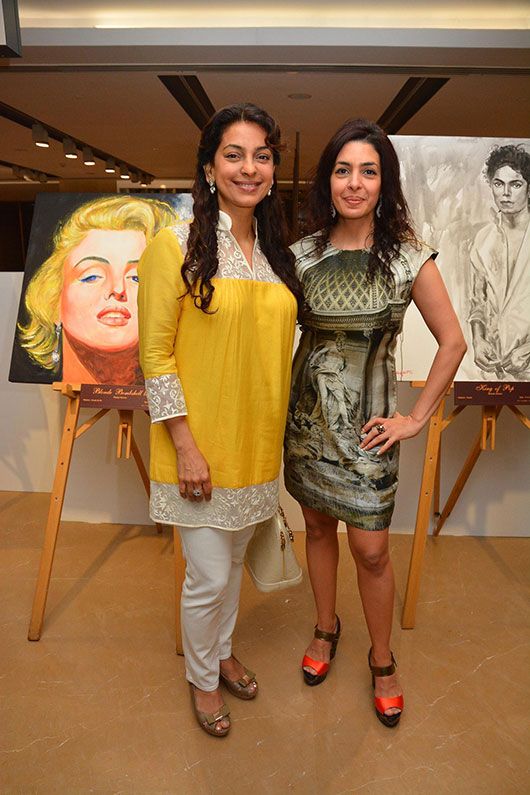 Renowned faces like that of Raveena Tandon, Juhi Chawla, Gulshan Grover, Perizad Zorabian, Nita Ambani, Shaina NC, Nikhil Meswani, Niraj Bajaj, Ashok Wadhwa, Yohan Poonawala, Tanya Godrej Dubash, Vijay Kalantari, Boman irani Rustomjee, Abhishek Lodha, Alyque Padamsee, Sam & Lara Balsara, Bharat Dabholkar, Kailash Surendranath, Prahlad Kakkar, Poonam Soni, Dr. PS Pascricha, Satish Maneshinde, Nisha Jamwal, Zarine Mehta, Anil Thadani, Aarti Surendranath, Reena Wadhwa, Madhoo Shah, Marc Robinson, Laila Lamba, Aakanksha Aggarwal, Shweta Shetty, Zeba Kohli and Vivek Singh were present at the event.
Nawaz's art has its winsome appeal in all the sparkling spirituality and grace that it portrays. Her art work received lots of appreciation for its concept of portraits of renowned personalities from various walks of life. Nawaz has made beautiful use of charcoal, oils and acrylic on her canvas to pay tribute to Hollywood stars, singers, sportspeople, royalty, scientists and corporate executives. These categories comprise of names like Brad Pitt, Angelina Jolie, Tom Cruise, Beyonce, Michael Jackson, David Beckham, Maradona, Roger Federer, Princess Diana, Albert Einstein, Steve Jobs and Oprah Winfrey.
When asked about why she chose such a theme for her art, Nawaz said, "Through the years, they've made us laugh and cry, they have inspired and motivated us, imbedded thoughts, imbibed emotions and character in us, enthralled and mesmerized us, both consciously and subconsciously. This collection is a Portrait Study of those whom we love to love…or even love to hate…"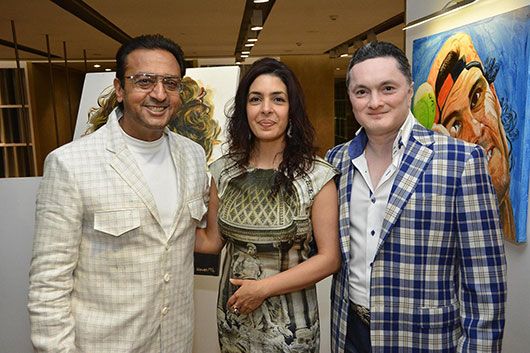 This solo art exhibition will be open to public from April 6th to May 4th, between 11am and 8 pm at the Raymond Flageship store, Warden Road, South Mumbai. We say you must definitely go visit to check out this pleasing artwork!