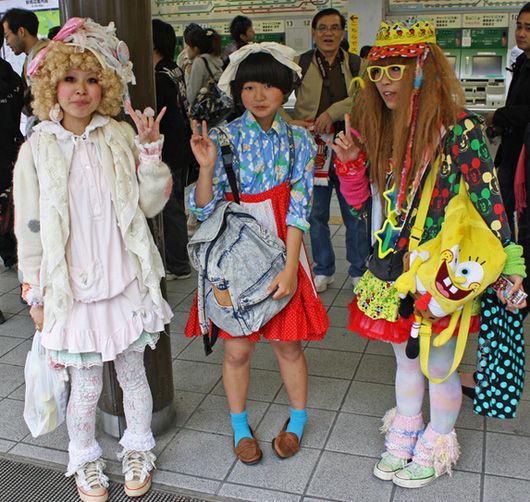 What defines the core of Japanese street style? For starters, it is a complex mix of different cultures and inspirations from around the globe. What's particularly interesting about Japanese street style is the stark difference between the reserved and polite demeanour of the people of Japan, and a whole alternate world of street fashion with all its sub-genres and strong cult following.
On BandraRoad, you are getting a slice of the awesome street life from all around the globe and today we're starting with Japan. There's so much happening, so let's get right to it!
The influence and styles
Japanese style isn't just about dressing up cool or looking pretty. They take their influences seriously and crank it up a notch higher. Think avant-garde and think out-of-the-box, that's what Japanese street style has to offer. From pop culture references mixed with traditional themes and a whole lot of innovative ideas, here are a few of our favourite genres of Japanese street style!
Lolita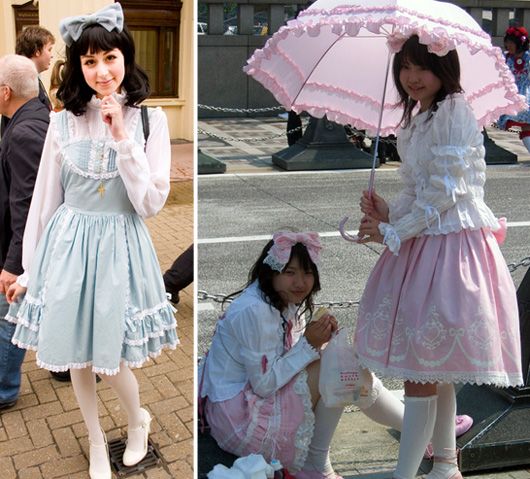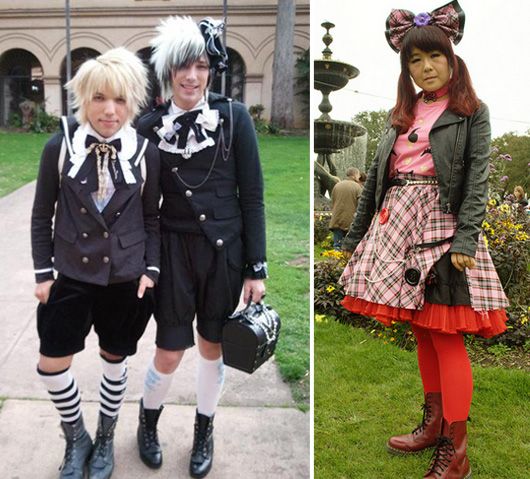 This is probably one of Japan's most iconic street style sub-cults. It is heavily influenced by the Victorian era. But over the years, the 'Lolita' girls have been further stylised in versions of goth, pop and punk. Even the boys have a Lolita version and it's called 'Kodona', characterized in androgynous themes.
Ganguro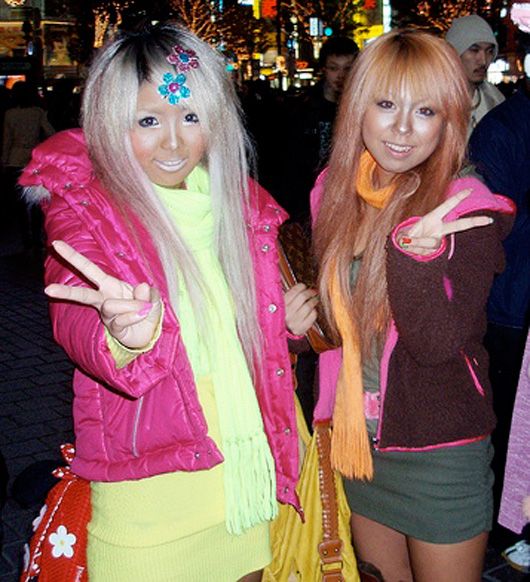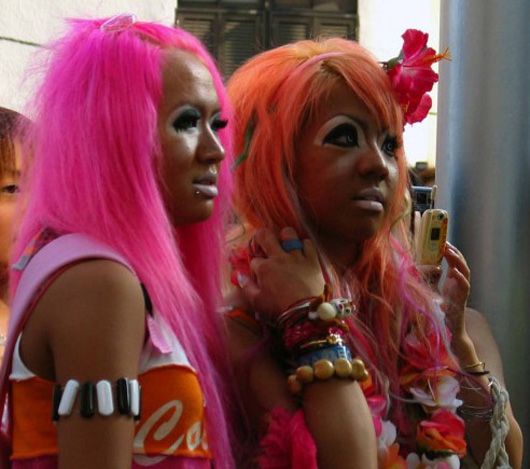 Technically, sub-genre of 'Gyaru', Ganguro is a more evolved sub category of Japanese street fashion. Followers of this genre look beyond the common meaning of what is considered pretty. They dig deeper into the core of beauty parameters with blond wigs, fake long lashes, nails and over-the-top make up.
Kogal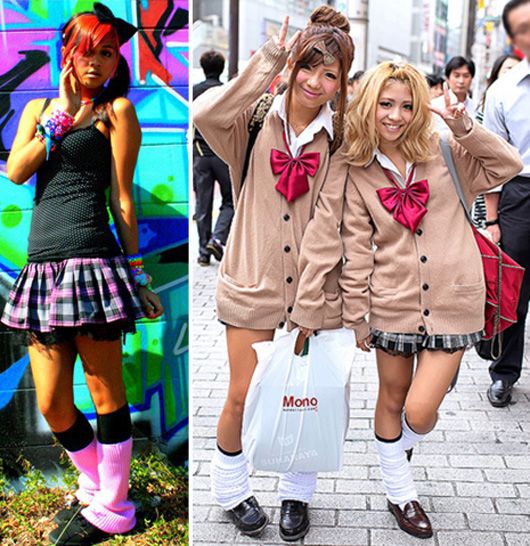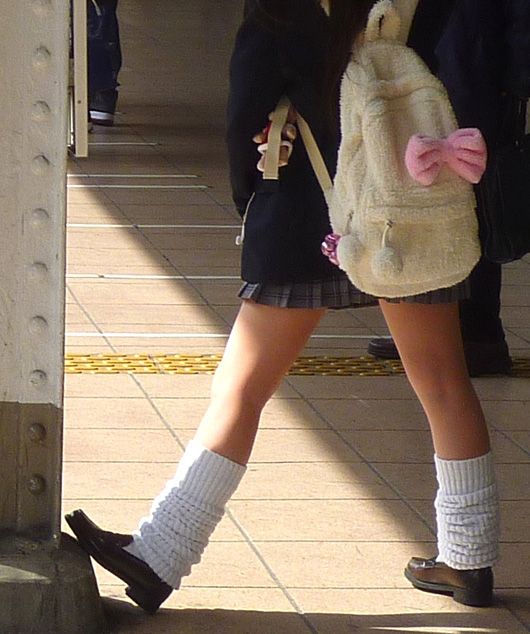 School girl uniforms accessorised with scarves or pretty bows and loose socks form the Kogal look. The style, though infamous in its look, seems to have died down over the years. We're thinking maybe Britney and the gazillion jokes made on the school girl look had something to do with it!
Bosozoku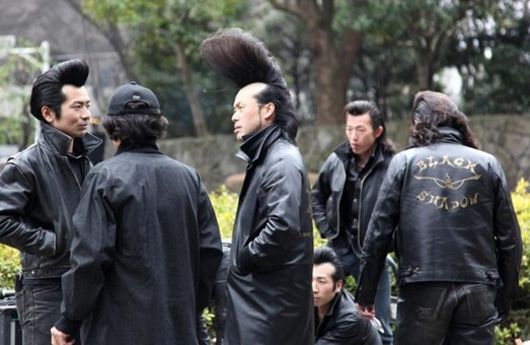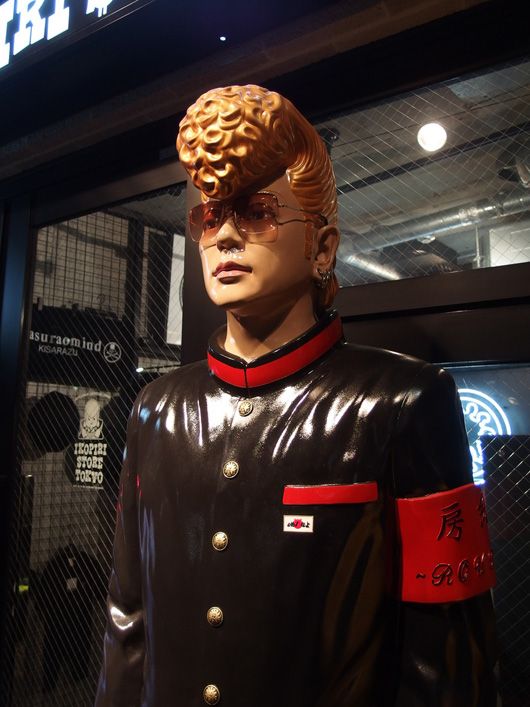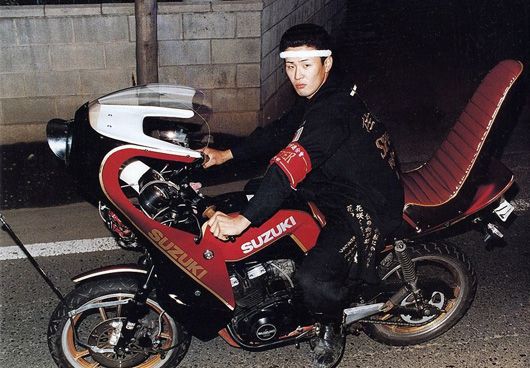 They are a Japanese biker clan, noted for there hardcore 'gangster' look. The Bosozoku style usually involves sharp overcoats with military like kanji slogans on them, worn without an inner shirt and pair of baggy pants. Graphic hairstyles, bandage wraps or gloves and flat boots further characterizes this look. Besides, the Bosozoku clans' style is further extended into their modified edgy bikes!
Mori Girl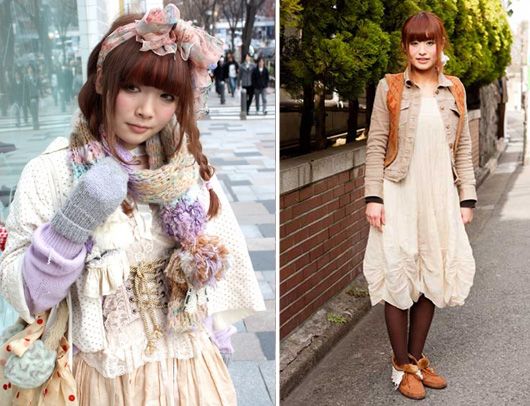 Taking themes and inspirations from nature, the Mori girl uses natural fabrics, earthy and pastel tones to style her look. Dressed in layers using frocks and cardigans that are loose fitting, the Mori girl integrates subtle floral patterns and prints into the look. In case you were wondering, 'Mori' means forest in Japanese.
Top street shopping areas!
Now that you know some of the cool and unique genres in Japanese street style, where does one shop? While Ginza, Shibuya and Shinjuku are the top shopping areas in Japan, school kids, hipsters and vintage shoppers looking for one of a kind and unique goodies, find it in Harajuku, Shimokitazawa and Kichijoji.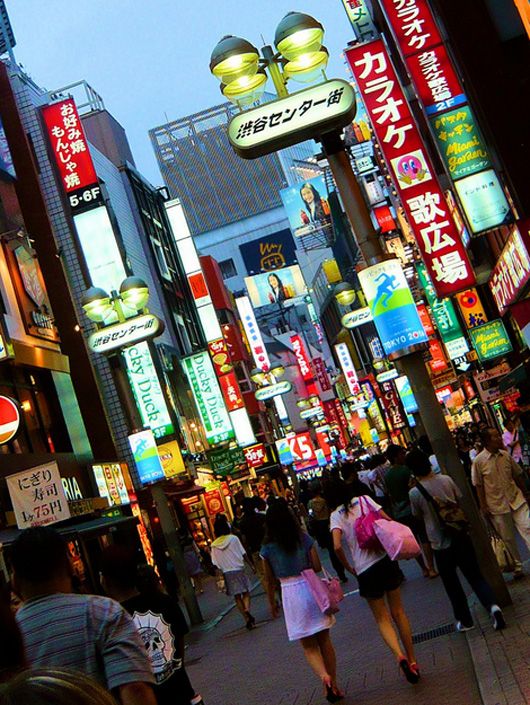 But we know the best experiences are waiting for you away from the insanely commercial streets and blinding neon lights. Head to the flea markets and vintage shops that have a piece of history and their own personality!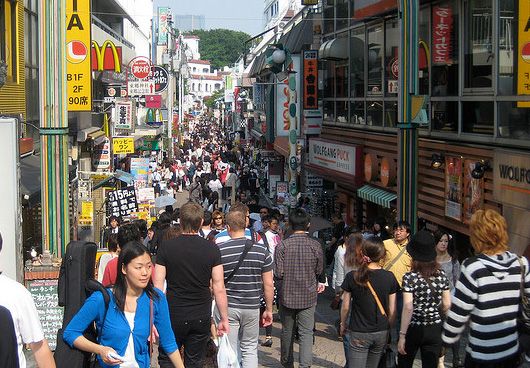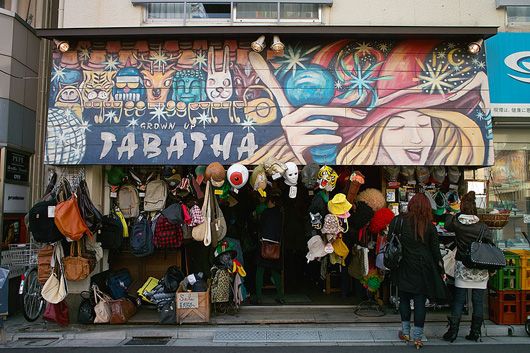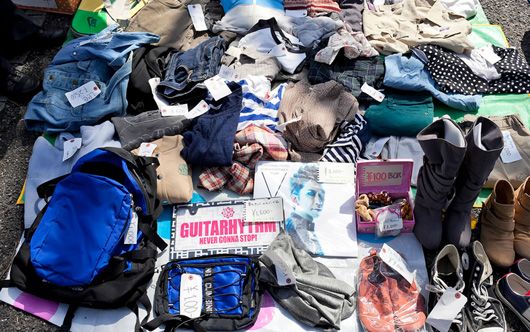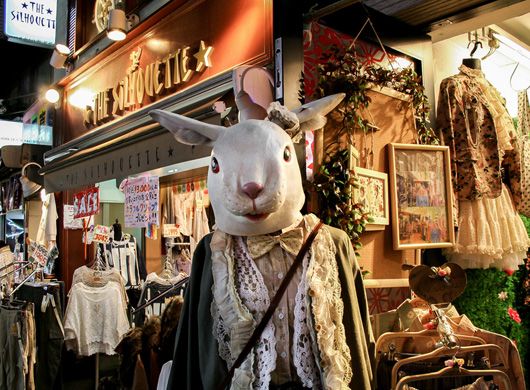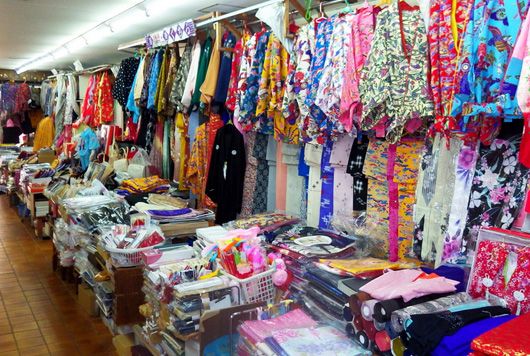 Japan has so much to offer and much more to experience. Surelee and I can't wait get onto the streets (hopefully soon), and witness the crazy street life for ourselves! Till then, do you have an exciting destination that you want us to check out? Do let us in on it at #BandraRoad through pictures, video or just a shout out! And make sure to check out all our street life stories on BandraRoad!
Stay connected with us, as we share all our fun experiences onn Twitter, Instagram and Facebook or just #BandraRoad!