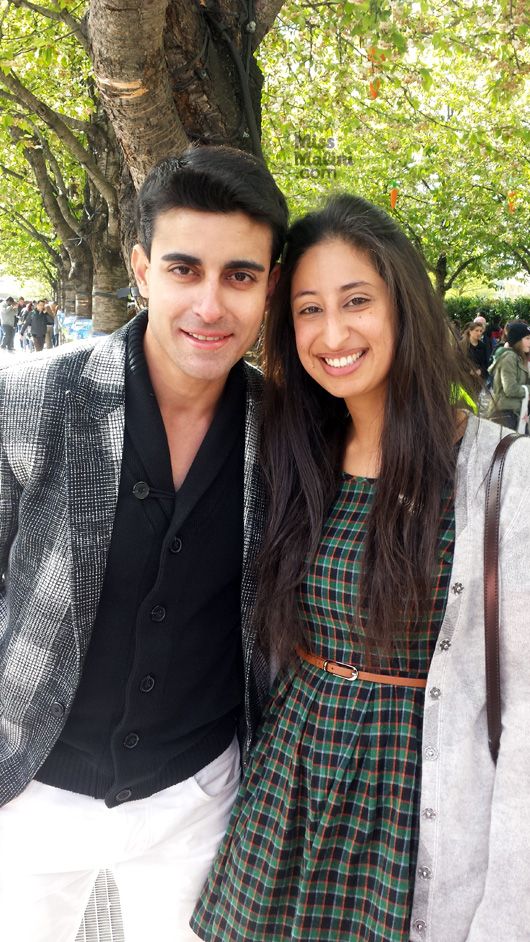 Recently, Team MissMalini told you about television actor Gautam Rode's website launch. Just a few days after that, the Saraswatichandra actor, with the 6 pack… or 8… wait I need to check again, will get back to you on this… was all set for shooting a part of the show here in London!
In the UK, Saraswatichandra on Star Plus is rated as the number one programme. I'm pretty sure you've seen the hype about the team being here on Twitter/Instagram and Facebook. So it's not just Gautam here, but also here are TV actress Jenifer Winget (wife of Karan Singh Grover) as well as Ashish Kapoor who plays Kabir.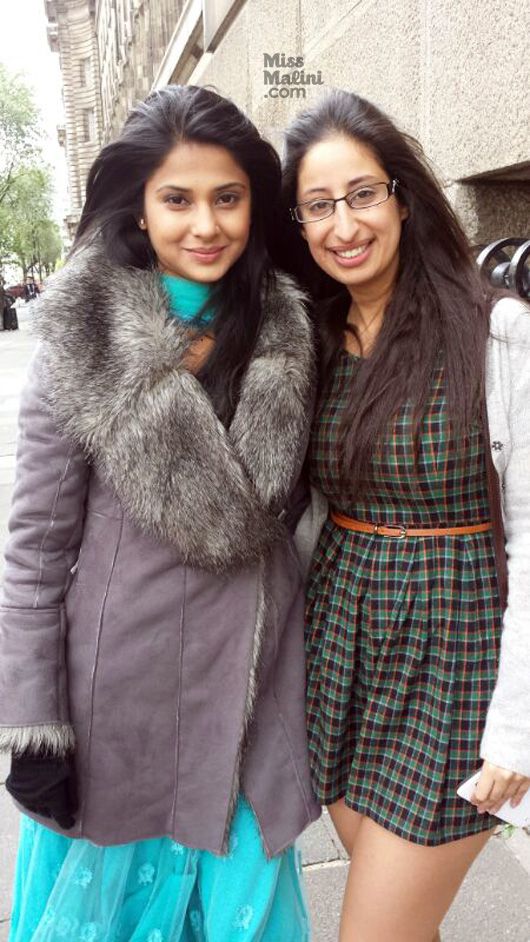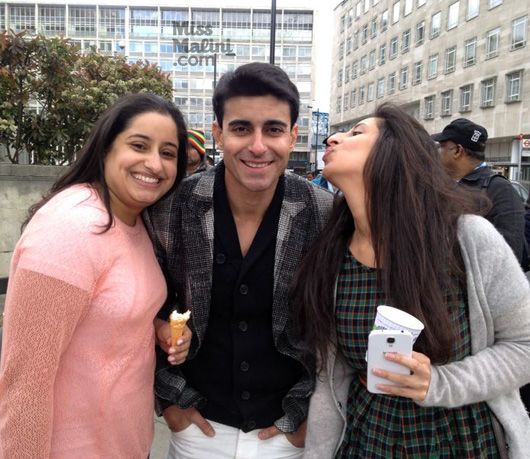 I was on set on day 1 at the London Eye and this is what went down! Just FYI, Gautam is a super sweet, sensible dude. He has a lot of time for his fans, by the way, and won't say no for a picture – he gives his fans the time of the day. Gautam was chilling with us in and out of his shots. He was frozen, so you might see his cute little red nose in some of the pictures. Starting at 8am and finishing the shoot at 8pm is a LONG day!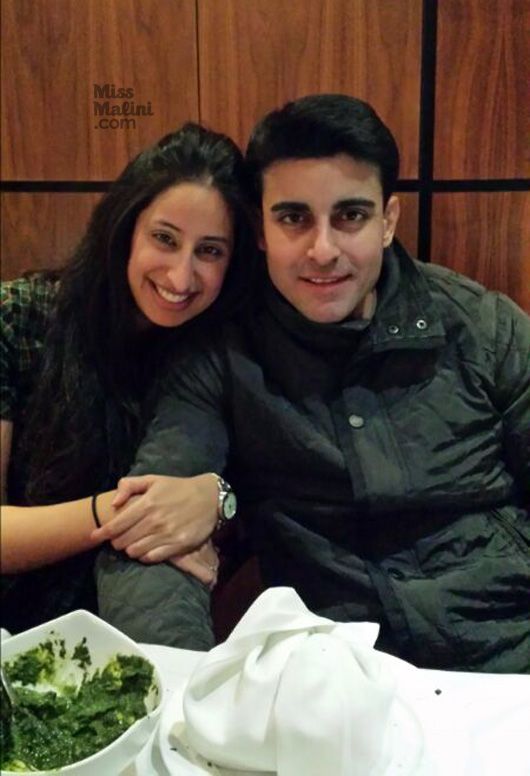 We took him out for dinner to a delicious Indian restaurant called Bombay Palace in Marble Arch. Seeing as he has to take care of that amazing bod of his, we had to feed him healthy stuff. I remember the issues we had over his food when he came for his Meet and Greet with Star Plus last year, so we were well prepared this time!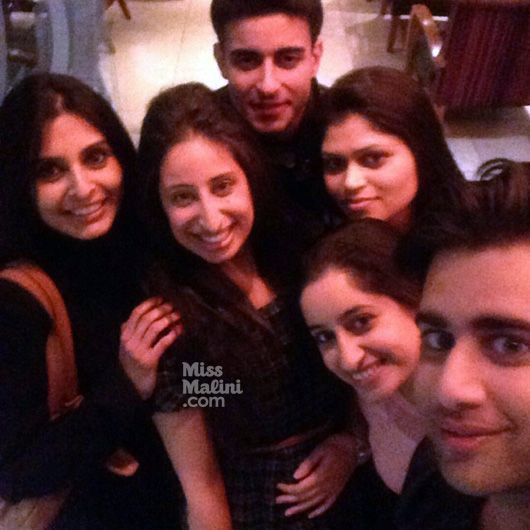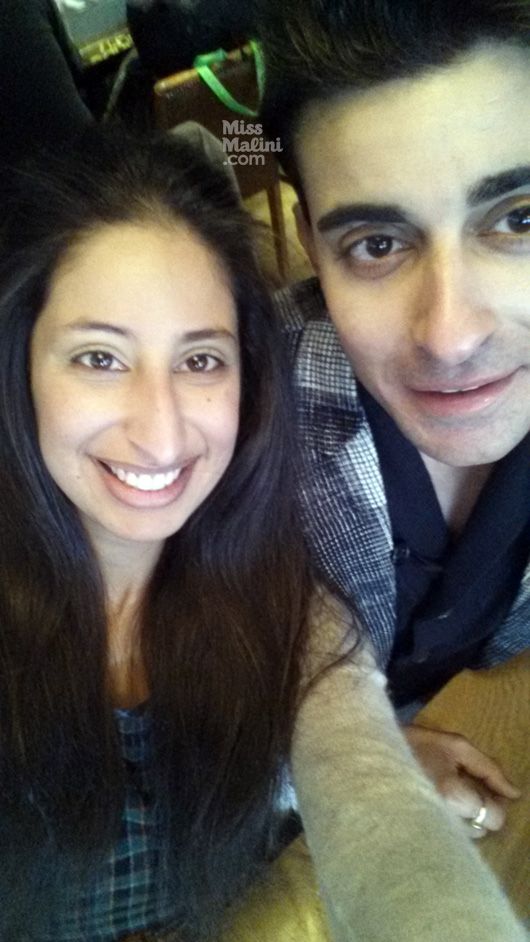 By the way, these guys are freezing here in London – Kumud was shotting with an Indian outfit, sandals, tights and a massive coat.
Unexpectedly, I ended up at day 4 of the shoot, too, which was happening in Windsor. Jenifer seemed to have warmed up to London's cold weather and was super lovely. I also managed to speak to Ashish Kapoor, who plays the negative character of Kabir. He told us that his negative character is soon coming to an end and he'll be playing Mr Nice Guy! Here are some pics of the shoot from Monday: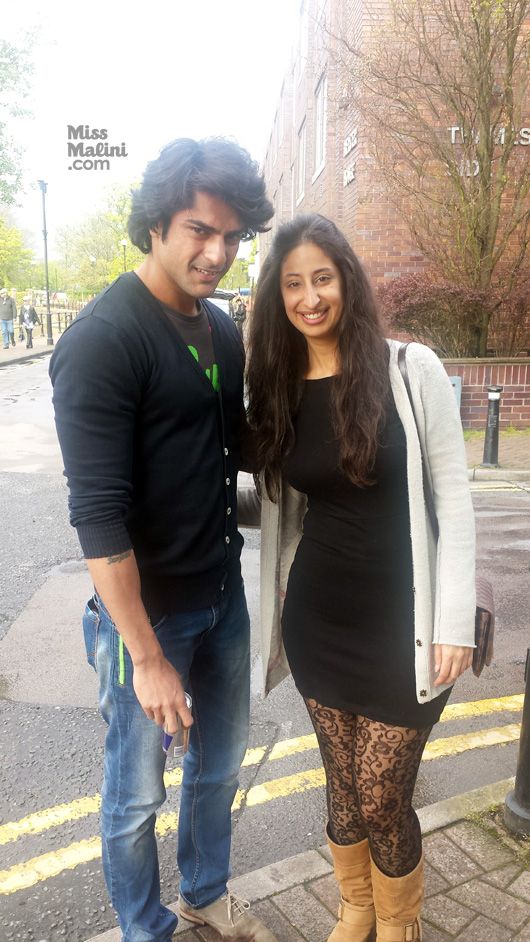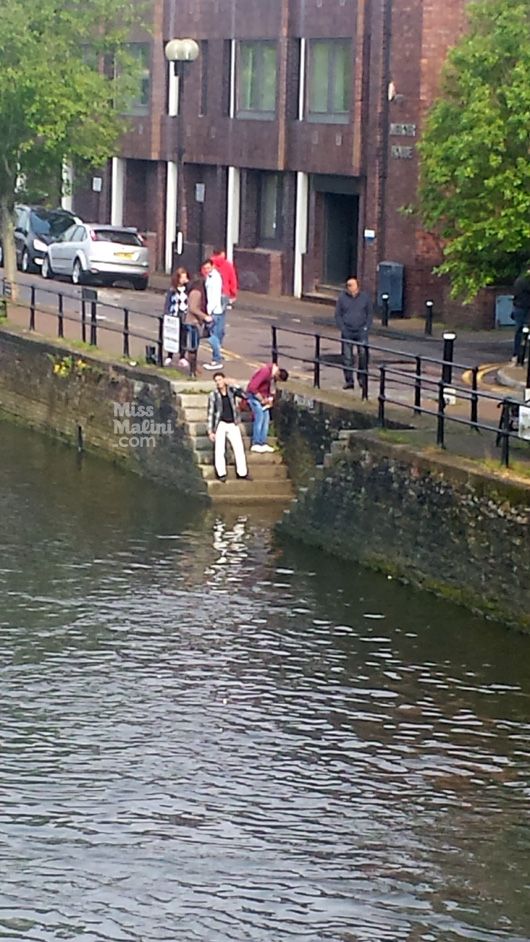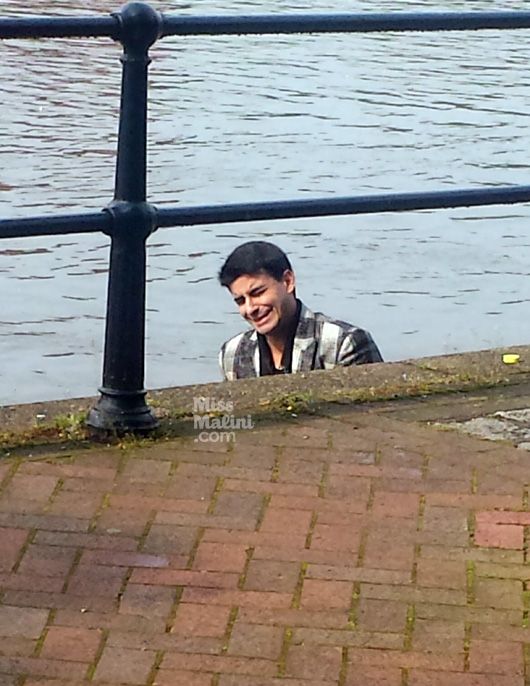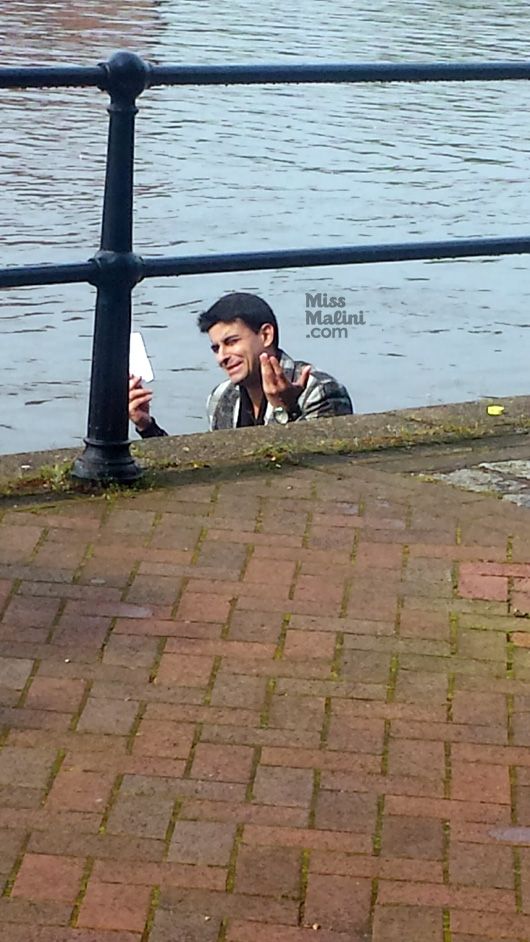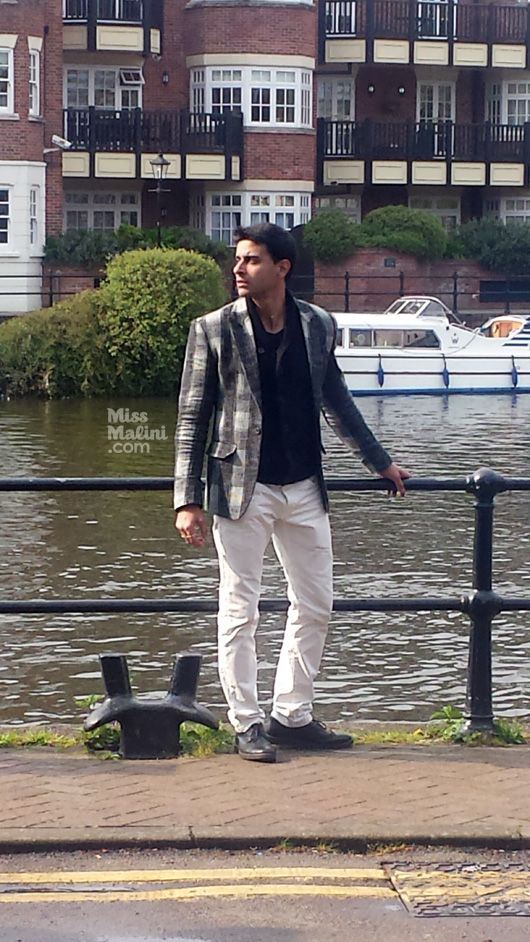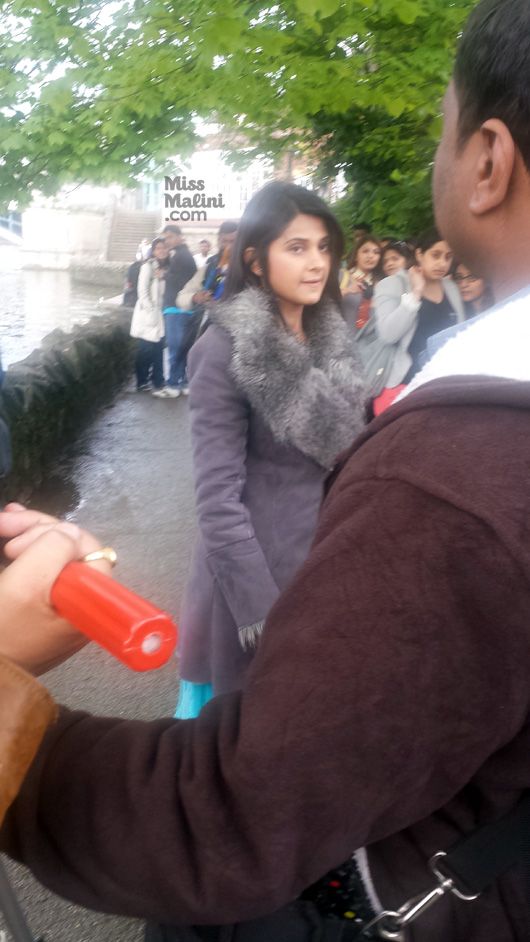 So all team Saraswatichandra fans in London be on the look out for them shooting in Windsor, Oxford Circus and Big Ben over the next few days. Saraswatichandra airs daily Monday to Satuday 7.30pm on Star Plus Sky Channel 784.