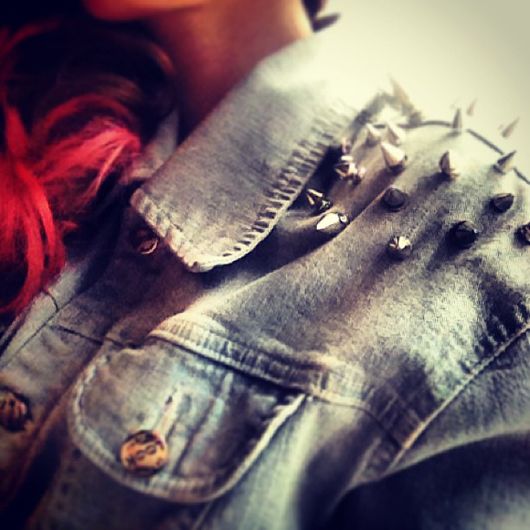 For our little style project with the cast of Purani Jeans with MissMalini, we browsed through a tone of inspirations to capture the '90s vintage denim feel. From studs, patches, bleaching techniques and cut outs, we looked through some great styles and DIYs. And since it's summer holiday time, we thought that you'd enjoy a quick DIY project yourself!
Here are our top 12 DIYs to breathe new life into your old trustee denims!
1. Transformed shorts
For beginners, this is as simple as it get. Take an old pair and cut it into sexy shorts. And if you still feel adventurous, the tips below with help you carry the design bug forward.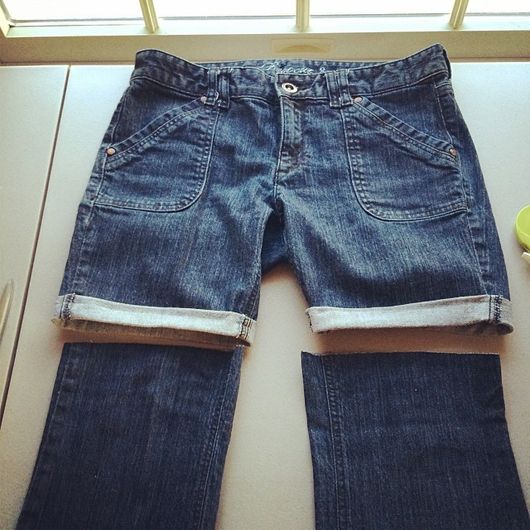 2. Age unnaturally
Are your jeans too perfect to be badass? They might need to be roughed out a little. Prick a couple of holes in it with a pair of tweezers. Then, pluck out a few loose threads. After a couple of washes, you have a pair of cool aged-out jeans.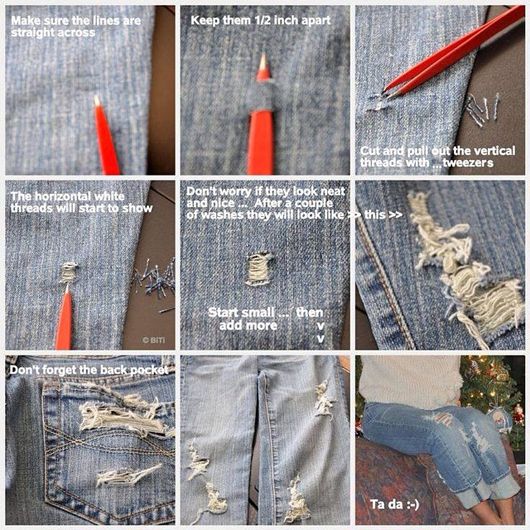 3. Quick LAce Fix
Time to take your cute shorts and give them a sexy boost. There's nothing sexier than a bit a lace eh? Snip a triangle out at the bottom of both sides. Now, stitch in a pretty lace patch to add that bit of romance to your cute shorts.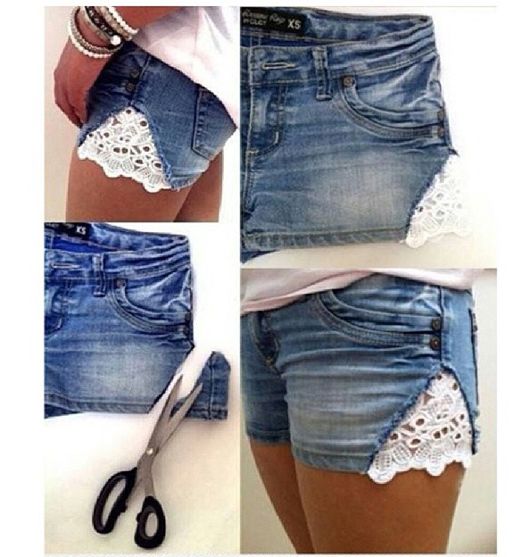 4. Rip out a new pair
This is one of the most loved DIYs and is brilliantly simple. The best part is, there are no rules. Figure out your points that you want to 'torture' and go for it. Start with a small sketch and slit it with a blade. then gentle pull our the loose strings and brush it out to have that jagged edge.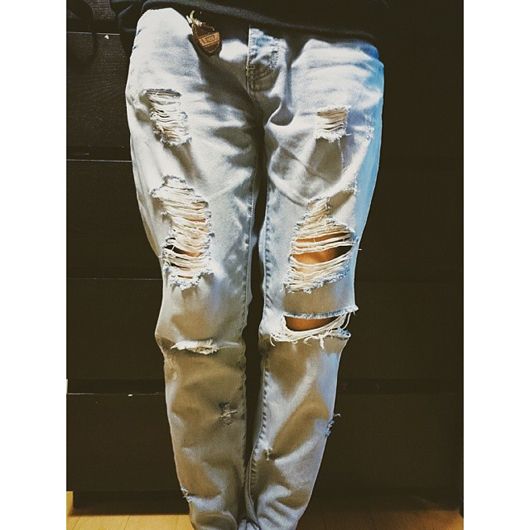 5. Cut it out
It is as it sounds. Figure out a cool design or a cut out effect (the web is filled with inspirations for it). Get a pair of fabric scissors and start snipping!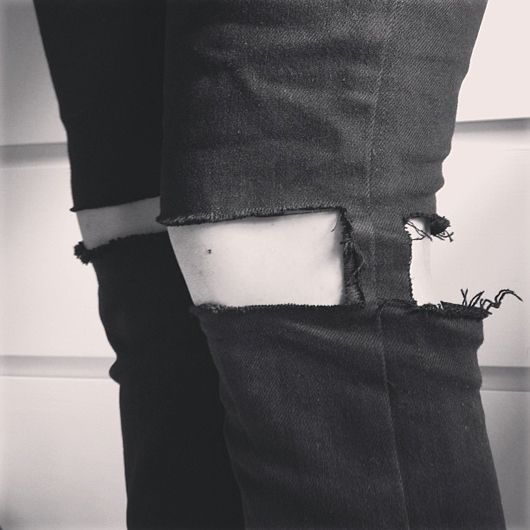 6. LEt it Bead
You knew grandma's pearl beads would come in handy one day! Dress your denims with those cute tiny beads. Too cute? You may trade in the delicate beads for some raw metal studs and spikes too!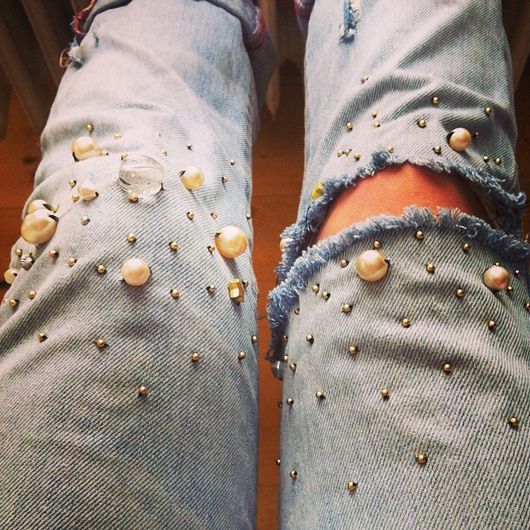 7. Bleach slapped
It's time for something more concentrated. Take your denim garment, a shirt or a pair of jeans, and figure out the section you want bleached. In the bleach diluted water (always follow instructions on the bottle), dip your slightly damp garment to the point you want bleached and let it rest for the appropriate amount of time. Pull it out, rinse it in water or a machine and set it to dry. Voila!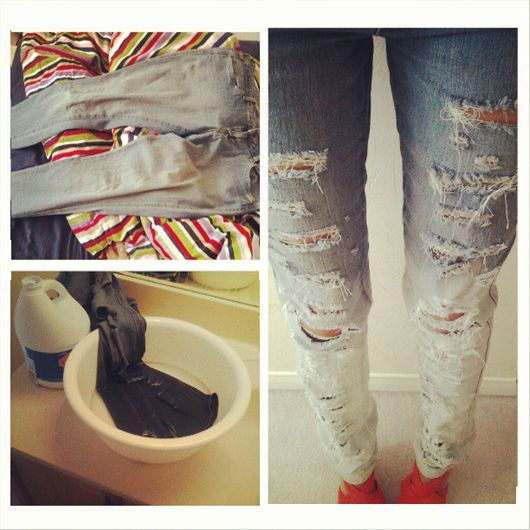 8. STORY TELLER SKETCHES
Remember those school days of writing on your jeans? Well, time to relive the past. Get a couple of markers and start sketching! You can also write poem or just draw on some abstract art. It's all about expression.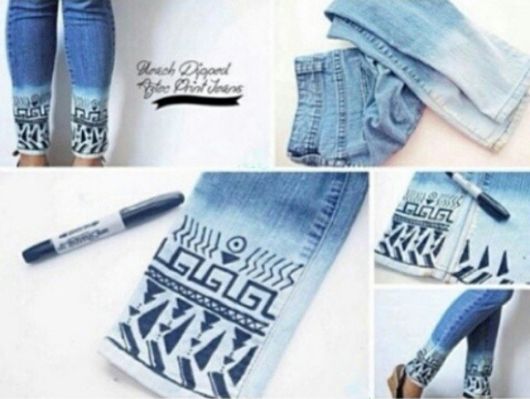 9. PATCH AND SHOW
Denim iron-on patches are available everywhere. In Mumbai, you can find it at Funky accessories in Bandra or Something Special on Hill Road. You can also use patches from old denims that you have lying around. Figure out your story and start patching. If you aren't good at it, cut your patches and draw pencil marked outlines and give it to your tailor! I find the iron-on patches simpler to work with.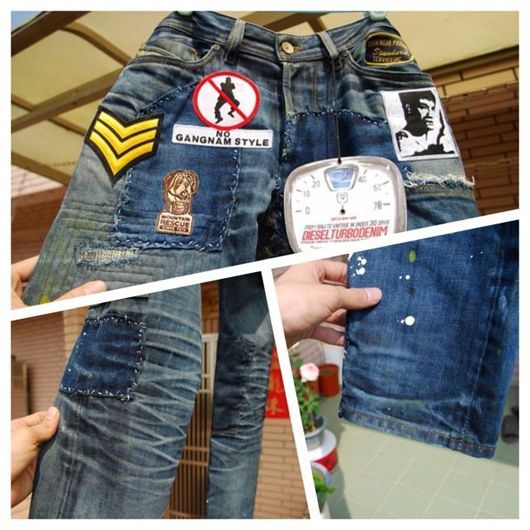 10. JIGSAW JEANS
Let's shift gears to the Patch-work Pro mode. Rip out the sleeves from an old shirt that doesn't fit you, whose sleeves are too cool to let go. Pull out the sleeves from your denim jacket and attach the shirt sleeves to it. You can also do the same with pockets on jeans and shirts!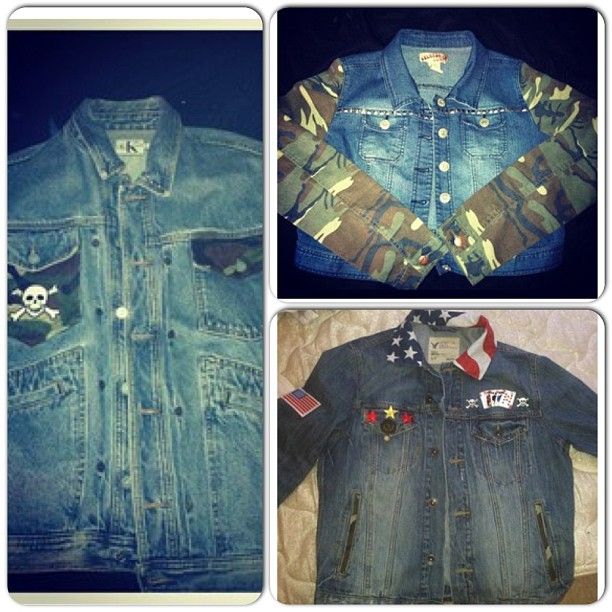 11. POCKET CANVAS
Pockets work great as canvas. Pick out a few cool shades in fabric colour. In fact, you get them in neon tones and sparkles too! Go Picasso on your pocket canvas!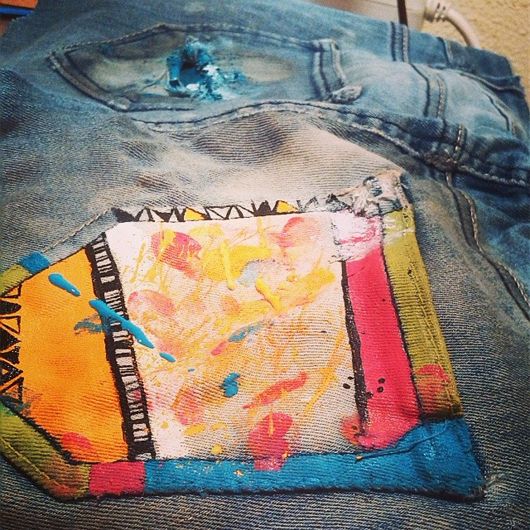 12. Block rocking
Block prints are the bomb, and so simple to execute! You can either use a solid shape or, as we suggest, head to the market and buy some cool mehendi blocks (we found a few quirky blocks in Paharganj in Delhi). Dip the shape in fabric colour of your choice and get blocking!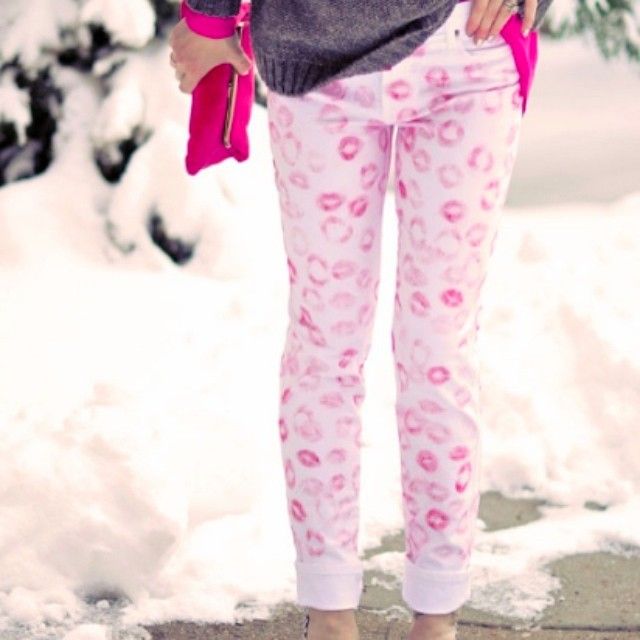 Remember to share your DIYs with us. We're gonna be showing you our DIY project for Aditya Seal and Tanuj Virwani from Purani Jeans real soon! Stay tuned for more on that and all fun street related juice with us on @BandraRoad and #BandraRoad.
Don't miss a beat with us! Follow us on Twitter, Instagram and Facebook!