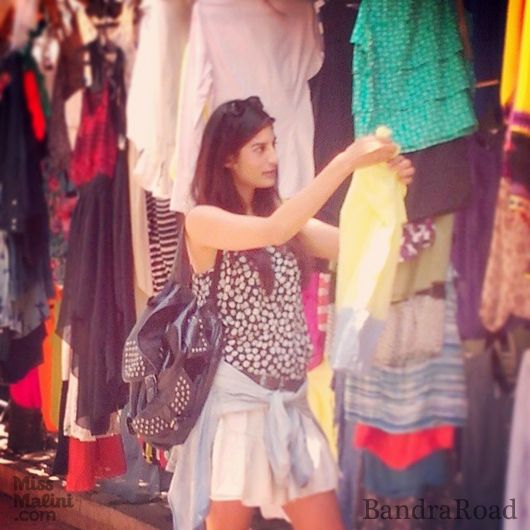 Located in the queen of the suburbs is a stretch filled with tiny street stalls and vendors that sell everything from accessories to shiny disco dresses. Welcome to BandraRoad's Secrets of The Street and today we're talking about Hill Road, Bandra West.
It is here on Hill Road, where Sue and I spent hours just aimlessly walking around and return home, blissfully exhausted with hands filled with shopping bags. Being the birthplace for the idea of BandraRoad, here are our secret shops and a look at the street life on Hill Road.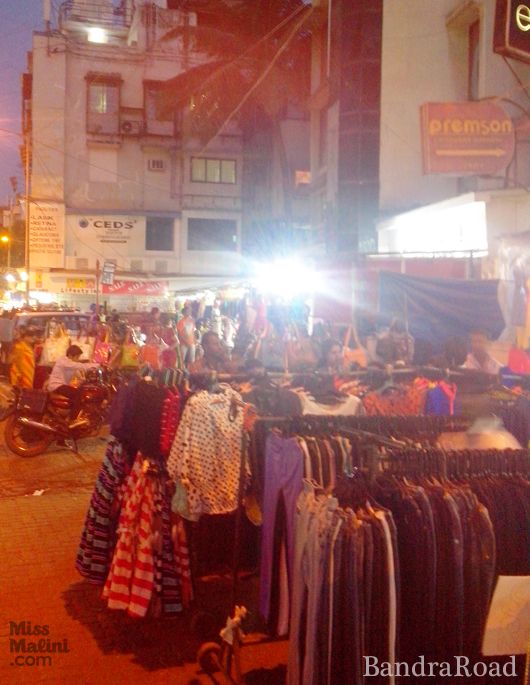 How To get here?
Hill Road technically stretches from the intersection of Bandra railway station road and S.V Road to Mehboob Studio, leading to the Bandstand Promenade. But the main shopping areas start from the Marks and Spencer store to St. Peter's Church on the other end. It is between these two points, where you will find all the fun shops and stalls.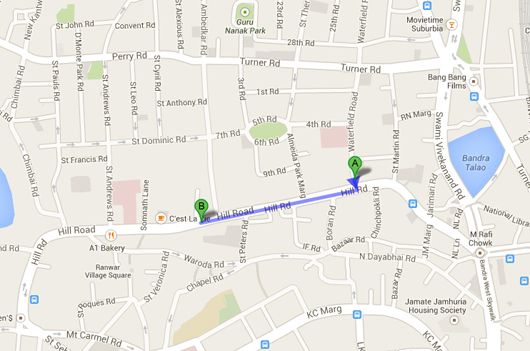 On Hill Road are 3 prominent shopping areas (Marked by us!)
Elco Market is filled with a hundred shops selling ready-made garments, Indian wear, and fabrics by the truckloads.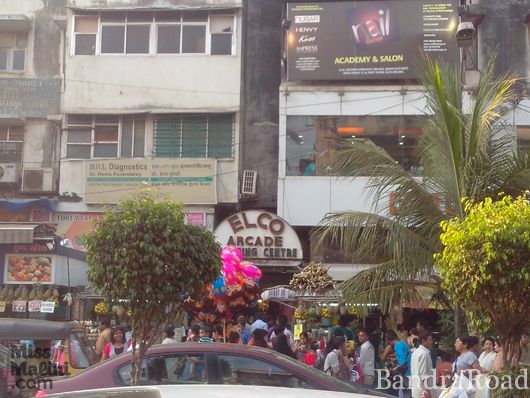 Sona Shopping Centre has its own lot of readymade garment shops, lingerie shops, tailors and lots more. But the star features are the shops in the back that store some cool option in tunics and casual wear. The one shop to note is La Judi, which sells footwear. You can find the latest in-trend foot fancies at the most pocket friendly rates. College students as well as fashion stylists swear by this stall.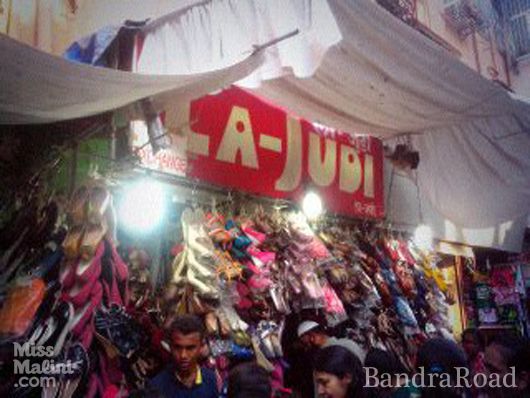 All that's left forms the 3rd part of the street shopping paradise, from a healthy sum of stand-alone stalls, shops, and boutiques, all selling you options to studded one-off pieces. But remember, it's not a breezy walk in the park. You have to be patient, hunt and enjoy the experience. Half the fun of street shopping is in the journey to find those hidden treasures.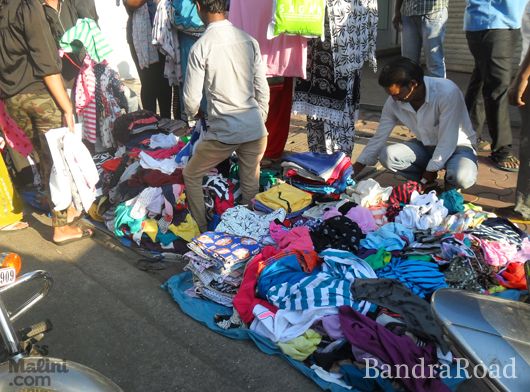 Top shopping spots
Srinath and Riddhi are the two stores that you must visit for accessories. Though they are quite similar, they have their own unique experience. Srinath is more of an accessories haven where you will find anything from toy-watches to cool 'belly dancing waist shawl thingies'. They have an ever-increasing collection of bangles, neck pieces and earrings, ones with antique-like finishing too! Sue and I spend a lot of time here. Plus, the shop keepers have a wicked sense of humour. We like!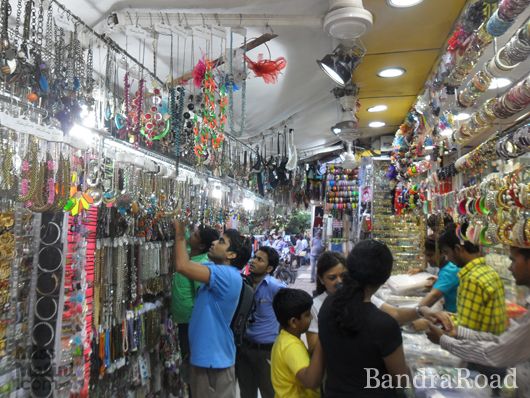 Riddhi, on the other hand, has the same stuff but a bit more in choice. They sell scarves, pajama bottoms and you can browse through their abundant collection of neck pieces, earrings and rings in air-conditioning. Yes, we're talking air-conditioning at street shopping rates!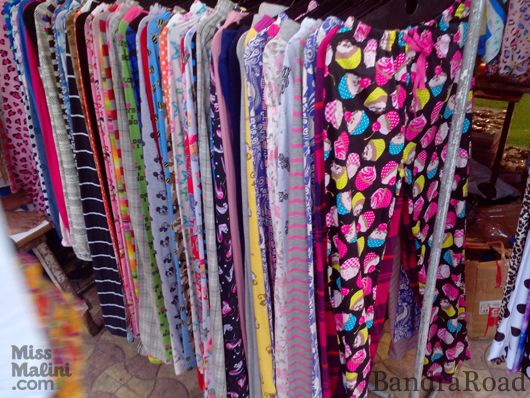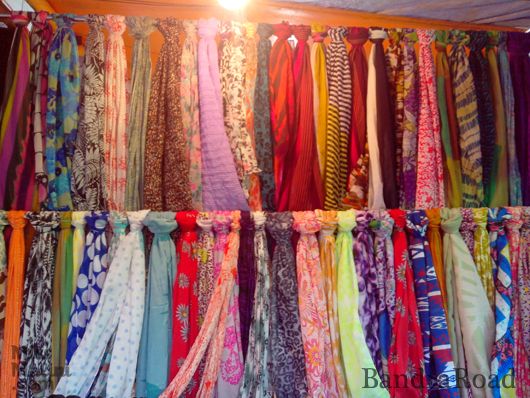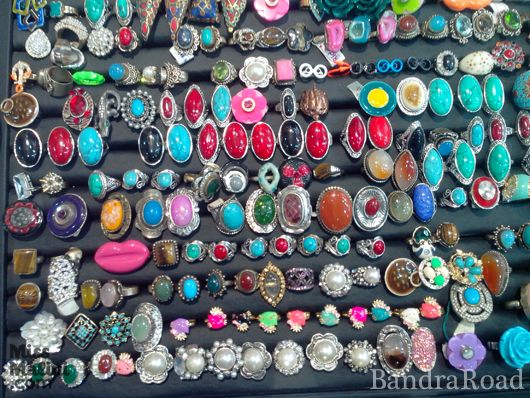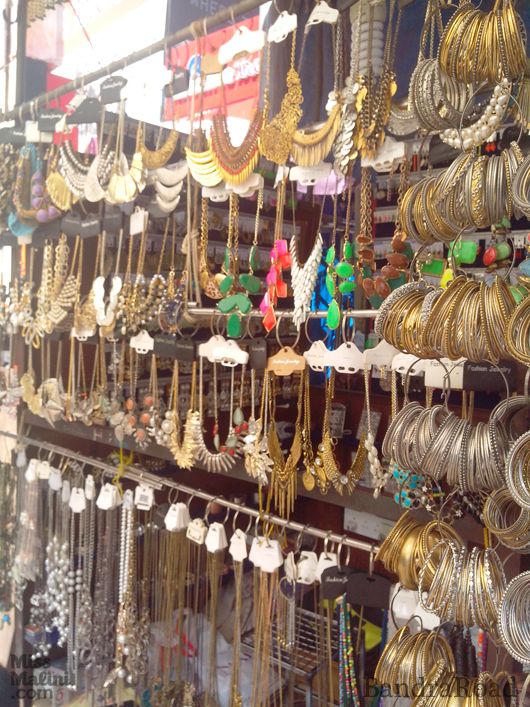 For men, personally, I have found this one store called Guts2 in the lane leading to Almeida Park. It's right opposite a store named Shannon, Archie's Gallery and Fendi, a popular surplus garment shop (which is also quite good). But the store I'm talking about is loaded with some trendy t-shirts and shirts with interesting prints. Don't go by their display, I was pleasantly surprised to find a few cool tees to rock for 500 each!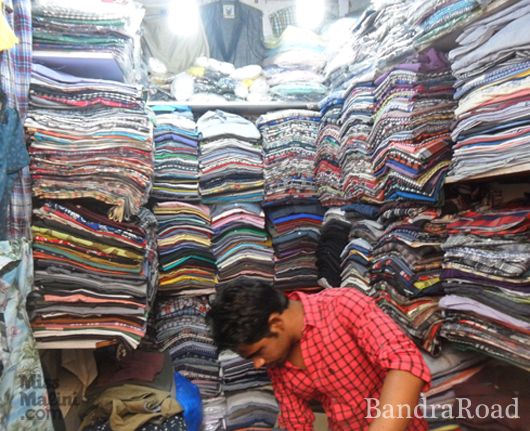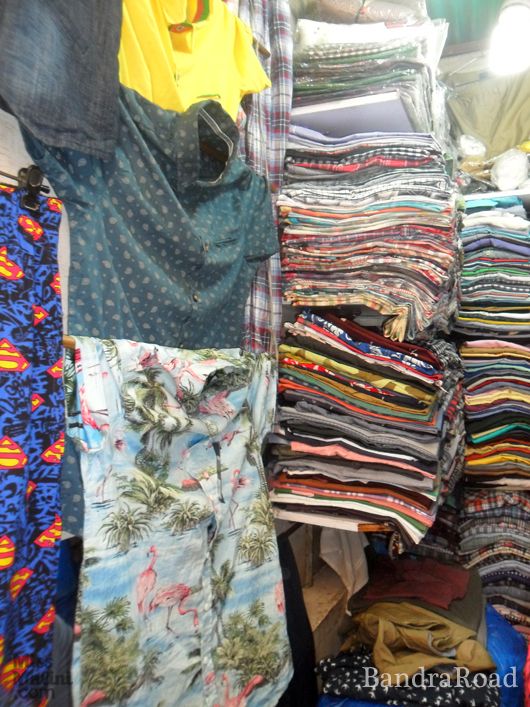 For women, Surelee and I have together settled upon crowning one little shop as our favourite destination for the best cotton dresses. It's located in the driveway leading to Enrich salon opposite Elco Market. The moment you enter, you are greeted with walls of dresses, tunics and tops in all colors and prints. You must head into the little shop corner and dig into old vintage cotton dresses. Fashion stylists will love their vintage dresses. With a bit of alternation and great story line, they'd shoot beautifully!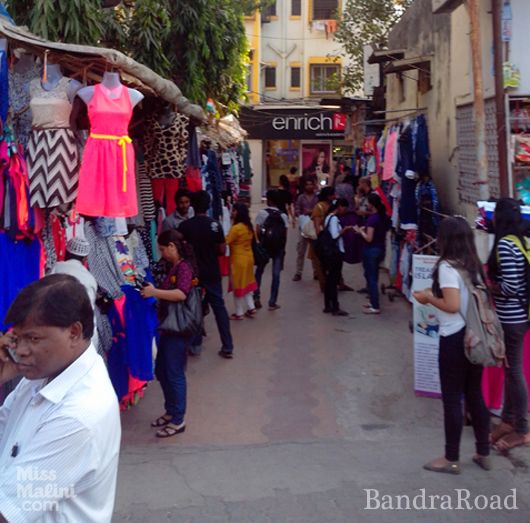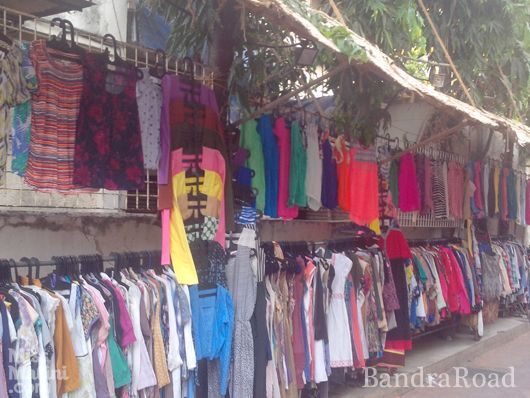 As I mentioned earlier, La Judi is your best option to start your hunt for footwear. But I suggest you also take a walk on the street and look for the vendors with the best buys. There are always a few around.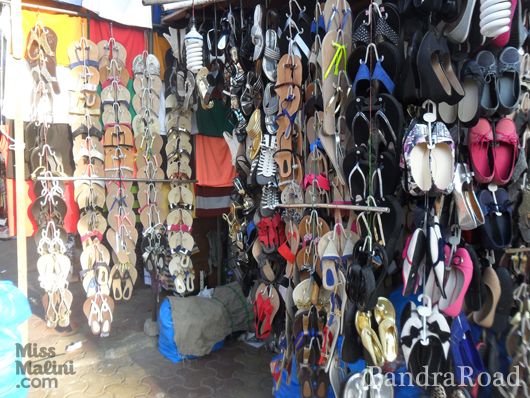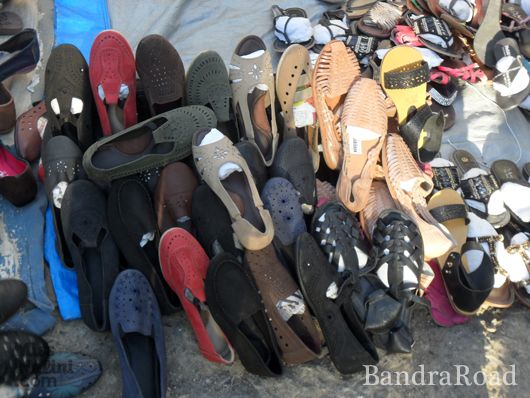 Often I find something on the street that may need a hint of a personal touch. It could be a few funky buttons or a zipper detail, something to give the look a stronger statement. Head to the end of Hill Road towards St Peter's Church (also known as Stanislaus School) to a little place of heaven called Something Special. Here, you will lose yourself among the million different styles of buttons, beads and all tailoring and detail related jazzy add-ons. And in addition, they sell craft-related apparatus and lots more. Something Special, sometimes, tends to be a bit expensive but it's the best and the most the area has to offer, under one roof!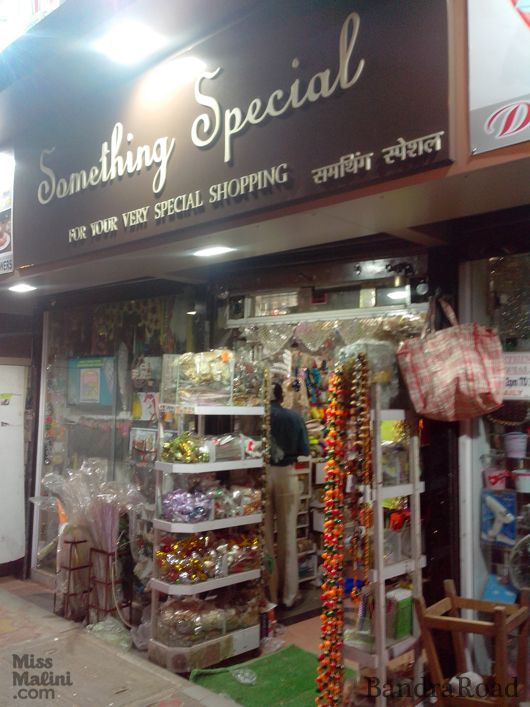 Things To Remember:
The street stalls and vendors show up on the street after 4pm. So, be sure to be there around that time. Till then, you can make the most of the above mentioned stores that are open all day. Saturdays and Sundays get a bit chaotic. So, if you have the luxury of time and a hint of breathing space, step on to Hill Road on a Monday afternoon and shop like we do!
You may not have the option for trying, so be sure of your size and keep some room for alterations.
Hill Road is a tad bit expensive compared to Sarojini Nagar, but it's just because of the taxes. Luckily, if you're polite and confident, the vendors might see you as a customer to build a relation with and will surprise you with discounts every now and then. (I have made a few friends here!)
What did we find?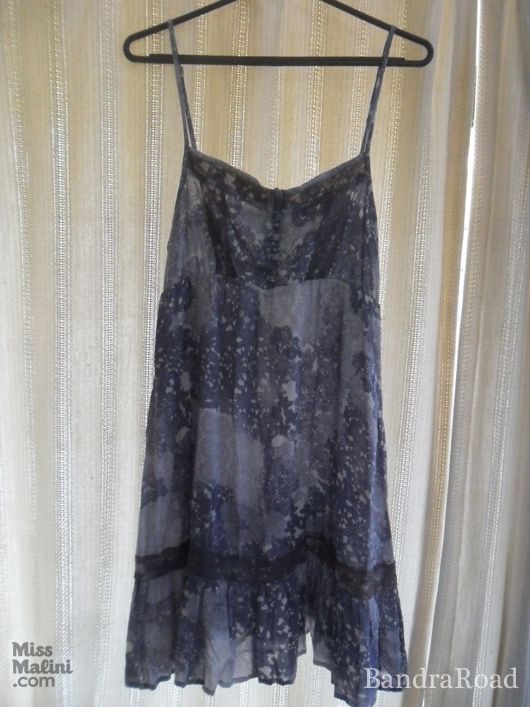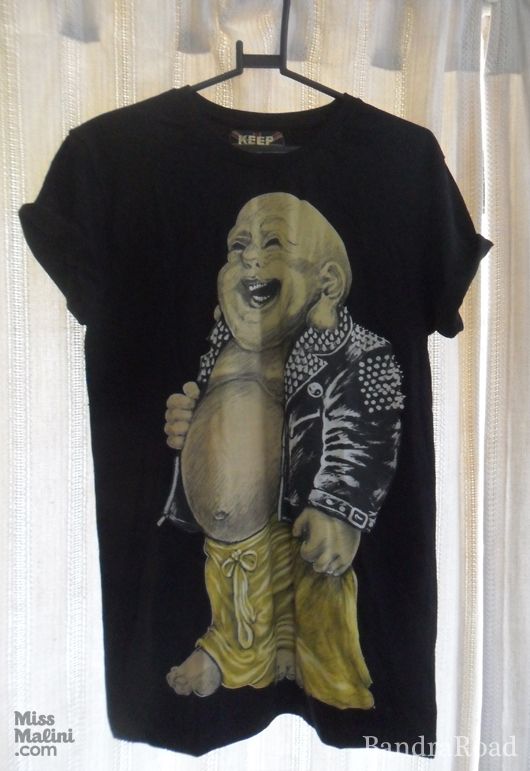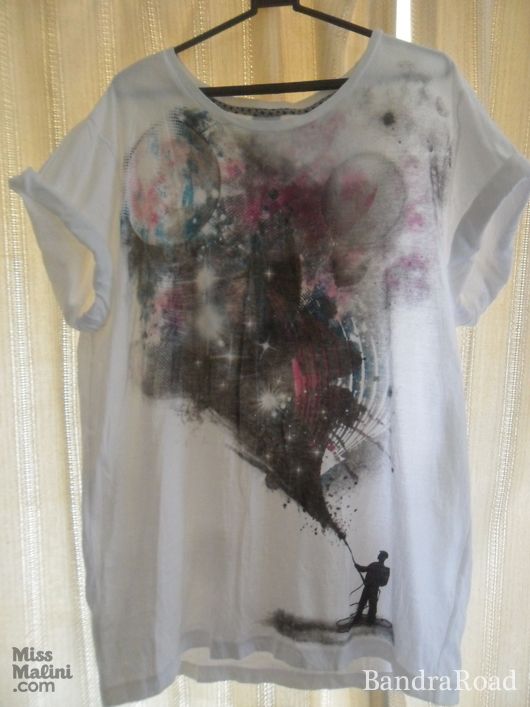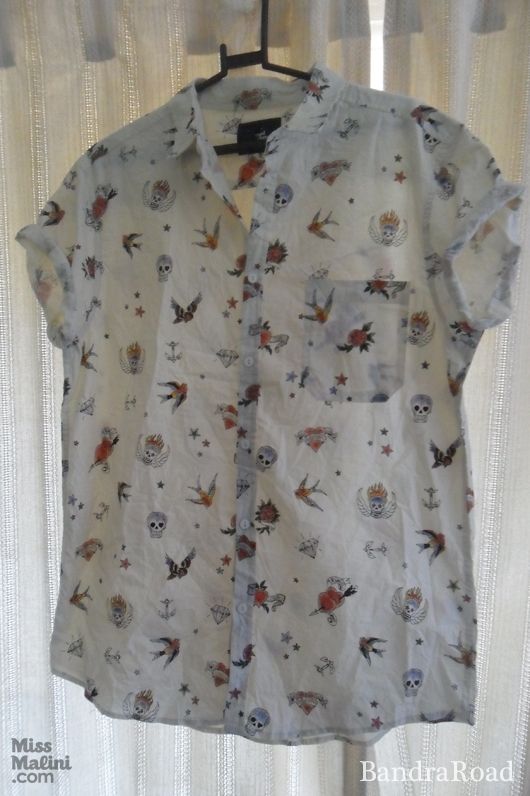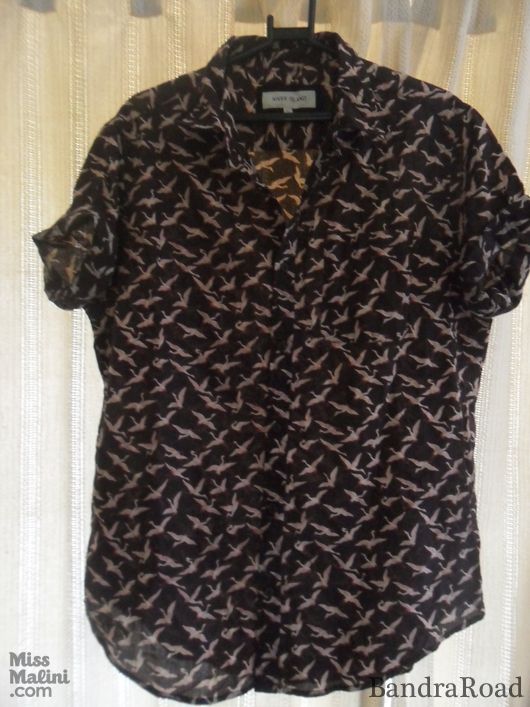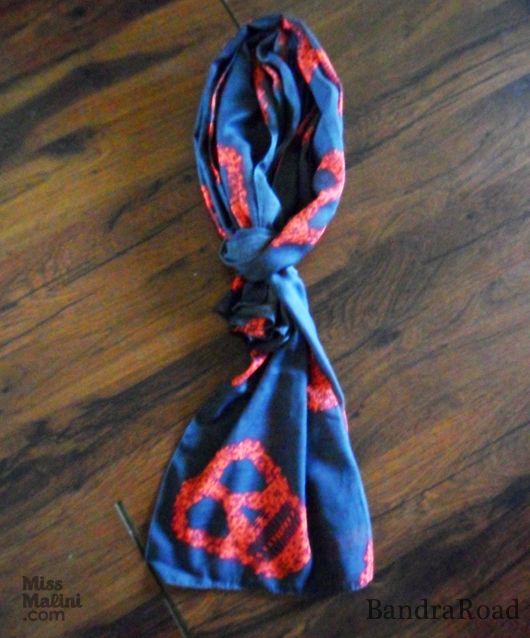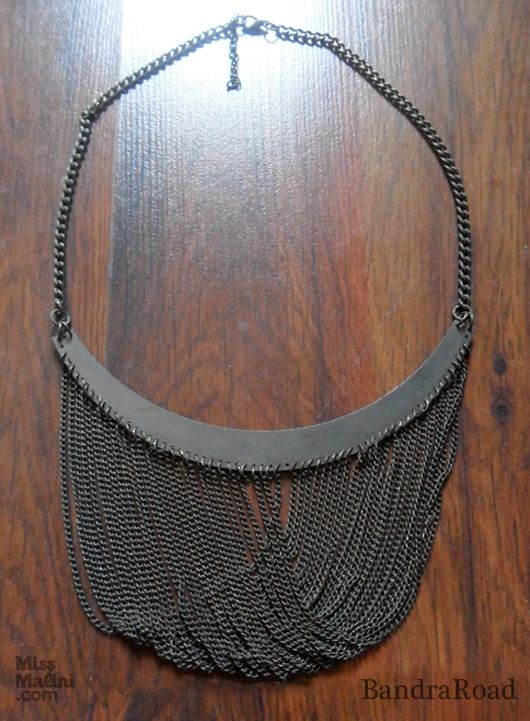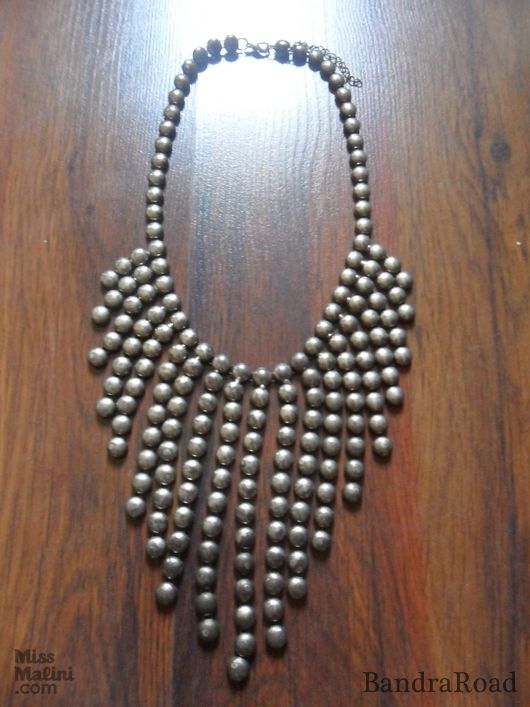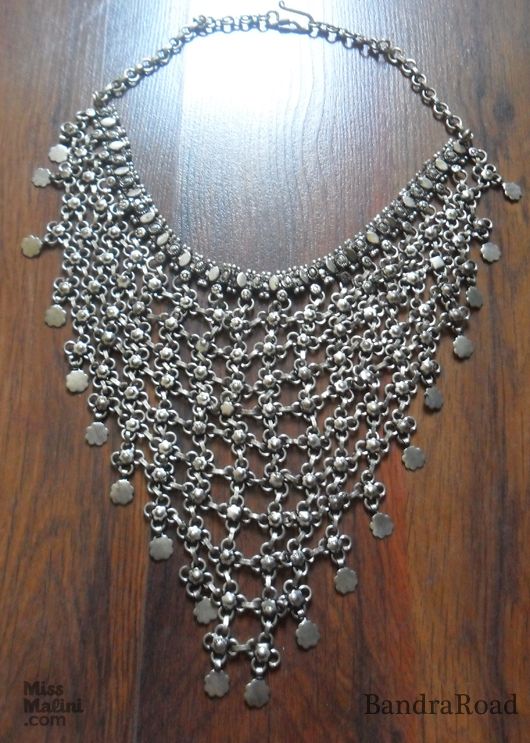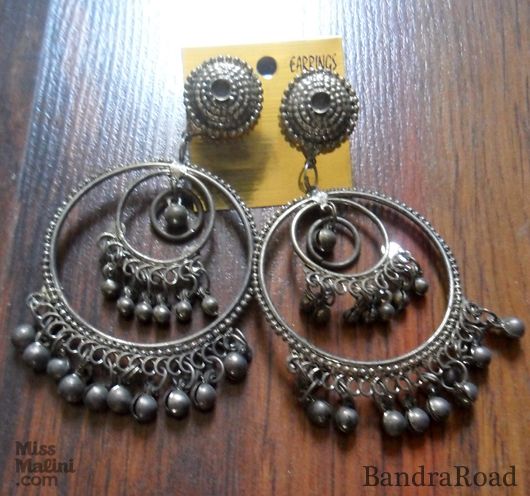 Hill Road has so much to offer! And when you're done shopping, you can always have a fresh fruit juice from one of the many fruit-juice stalls or just feast on some yummy street food at the legendary Elco Paani Puri Centre. To be honest, though Hill Road is smaller in size, compared to Sarojini Nagar, it is still stocked with a great deal of one-of-a-kind finds. I have recently discovered a few more shops, so we'll let you in on those once they are tried and tested! Till then, stay tuned to us on @BandraRoad and #BandraRoad.
Got a shopping spot you want to share or goodies you want to show off? Do so with us on  on Twitter, Instagram and Facebook. See you soon on BandraRoad!