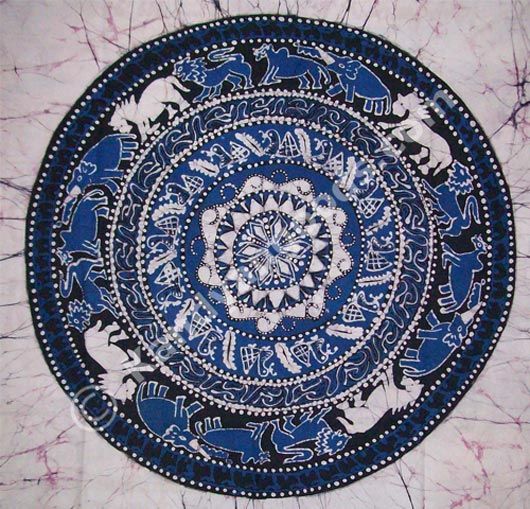 I was in Sri Lanka a few days ago. And I have to tell you that it is not only an exotic holiday destination with picturesque beaches and ancient enormous temples, but also amazingly creative. Apart from the world famous noritake porcelain tableware, precious gems and innovative Sri Lankan tea flavours. One more industry that caught my attention is the Sri Lankan batik.
While shooting with the Miss India team at the beautiful Bentota beach hotel, I was completely awestruck by the enormous vibrant ceiling of the reception. On enquiring, I was told they were multiple batik fabric paintings sewn together (you must see the picture to believe it!)
It was different from the batik we see back here in India, unique motifs and colors, that seemed historic and traditionally Sri Lankan.
Though the art of batik making originated in "Indonesia" and "Malasiya" and the Dutch brought it to Sri Lanka. To keep alive this beautiful culture, many craftsmen in Sri Lanka are still making batik paintings. It is now the most noticeable of the island's crafts with factories and galleries in many tourist areas. One can find rows of small stalls selling batiks along Hikkaduwa's Galle Road strip. I have also heard they are available in contemporary styles like Picasso inspired batiks at Dudley Silva's workshop in Ambalangoda (I wish I had more time to see some of those).
On my last day in Colombo, I spotted the new Barefoot studio by designer, Belinda Jackson at Dutch hospital, who I was told is giving batik a whole new approach with interesting cushions, scarves and rugs. Also spotted some lovely batik souvenirs at Luv SL by Ottara Gunewardene.
So, for now I am in love with batik and yes, it is a must in your wardrobe this summer. Want to know why?
Here are 10 REASONS TO LOVE BATIK
1) You could innovate your look with this technique: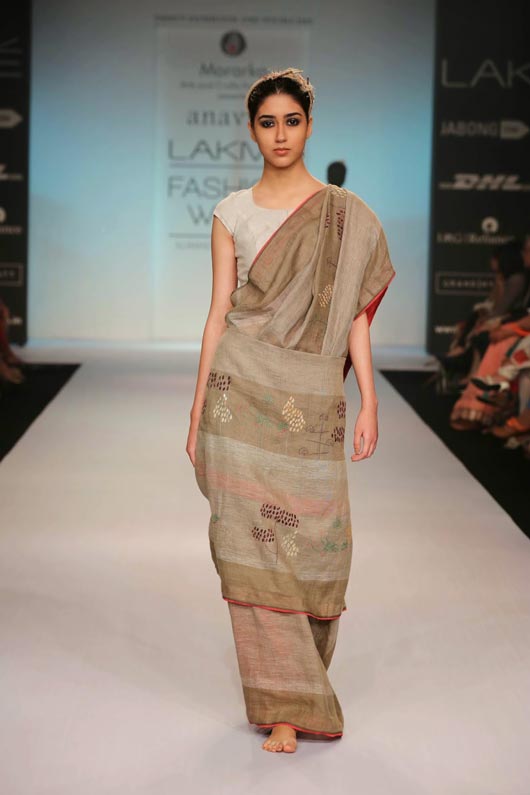 Check out how Anavila Sindu Misra used highly creative hand batik motifs like reindeers, wild berries, blossoms, dragon flies on the innovatively designed saris.
2) It's been a hot runway trend for spring/summer 2014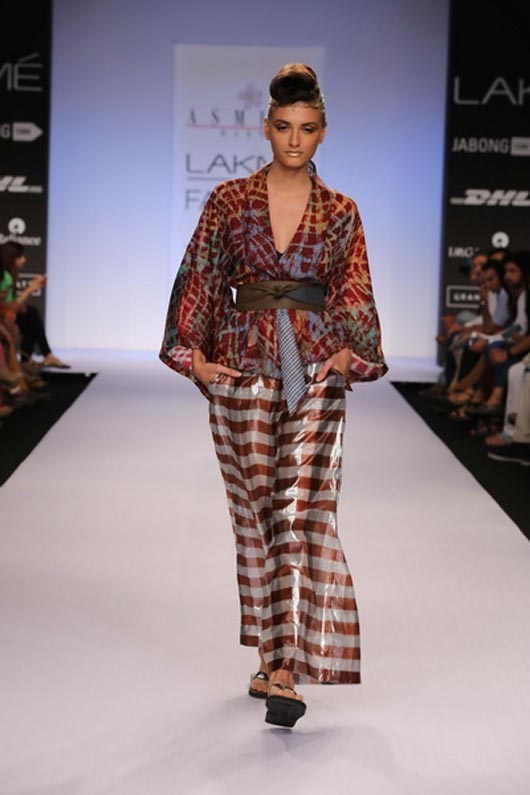 Eg: Hyderabad fashion designer Asmita Marwah incorporated "batik" in her latest summer/resort '14 collection at LFW combining an ancient art form with a contemporary look by using this technique on kimonos and palazzos.
3) You could contribute in saving a dying craft:
Batik is a dying craft and designers who love it are doing their bit to save it by incorporating it in their designs, you could save it too, by introducing them to your wardrobe.
4) Surf's Up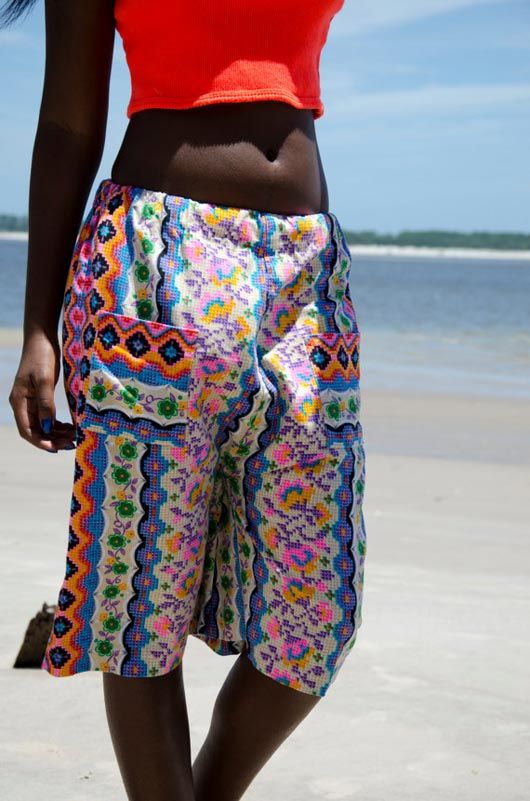 If you are headed for a beach holiday, try some fun surf-wear with batik beach shorts, and beach wraps, log on to www.etsy.com for some cool options. Go ahead. Hit the beaches this summer wearing batik!
5) Batik fashion accessories
Batik is not just for clothes. Make a statement with some innovative batik bags/totes, and even slip-ons… scout through flea markets and crafts expos in the country, you are bound to find some interesting pieces.
Spotted: Drew Barrymore carrying a patch-worked batik sling
6) Be Boho Chic: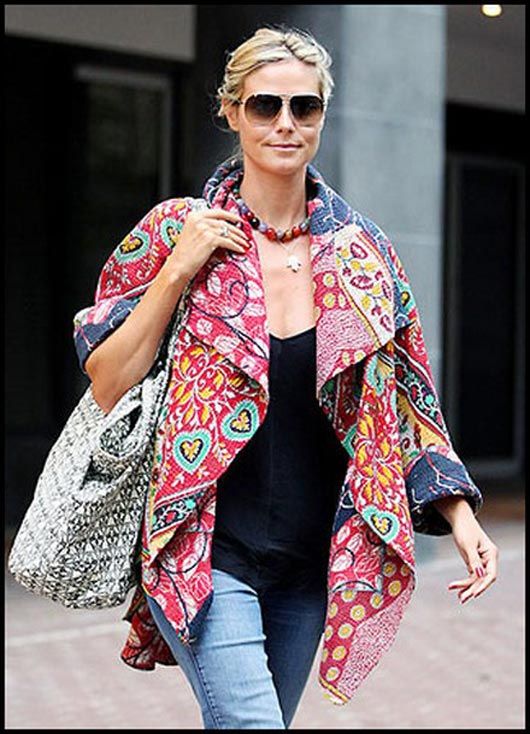 On one of those days when you feel hippie at heart, why not bring in a cool twist in your appearance too? Try a boho free-spirited look with cool batik harems, dresses, maxis or tunics. Layer it with a denim jacket or just throw on a colourful batik scarf to a solid mundane outfit and add some fun accessories to make it contemporary… music lovers and Hollywood celebs have been sporting batik in a interesting ways at international music festivals this year! See Heidi Klum styled in a fun batik jacket.
7) Batik for him: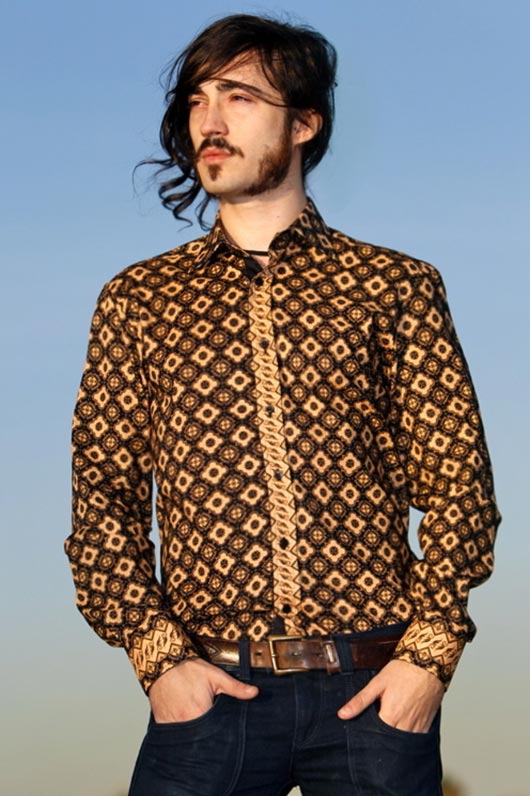 Batik can be for men too. Take your style quotient one notch higher with small motif batik printed shirts and pocket squares. See this stylish shirt by Hartford, subtle and classy.
8) Gifting ideas:
Multi-national companies here always look for easy Indian inspired gifting ideas to gift their foreign clients and guests during the festive season. Over the years, batik has crossed boundaries and a lot of new products are being made, so next time, try adding a unique touch to your corporate gift hamper with a batik file folder, photo frame, pen stand and bookmark with a note about this craft. It will surely leave a sweet impression…
9) For the House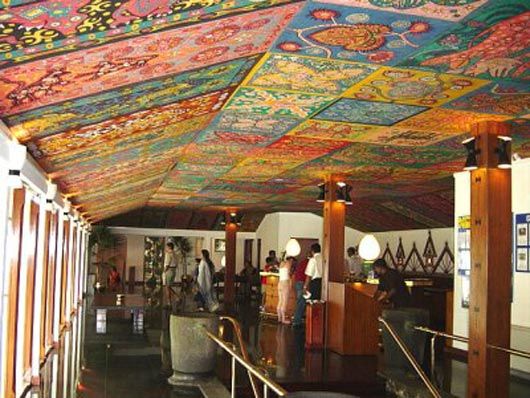 If you love home furnishings, then try batik to create an interesting looking arty space with patch worked batik bedcovers/quilts, cushions and lampshades.
10. Become an Art Lover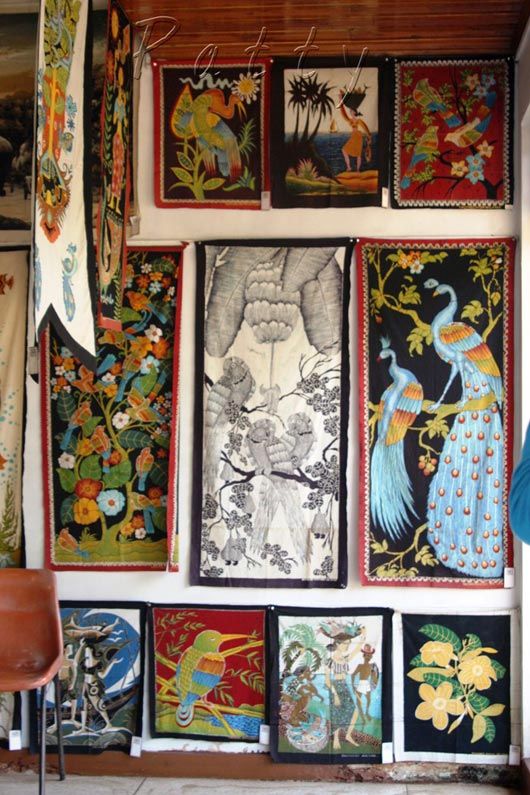 You could become an art lover too without shelling out a lot of money. Batik making is just like creating a painting. There are some amazing paintings made using traditional and contemporary batik styles. Try and be different and let batik make your walls happy!