The MET Gala red carpet is probably one of the most watched after the Oscars. It's such a high profile event that designers themselves really outdo themselves. This year the theme was White-tie and Celebrations, and before you scratch your head and wonder, let me explain to you what it is – it's a notch higher than black-tie. Enter coat tails and voluminous ball gowns – very Gone With the Wind-esque. The Gala also paid tribute to America's original couturier Charles James.
Blake Lively in Gucci Première
Blake Lively wore a Gucci Première blush hued gown making her look ethereal. However, her accessory to covet was the positively yummy Ryan Reynolds also dressed in Gucci.
Rihanna in Stella McCartney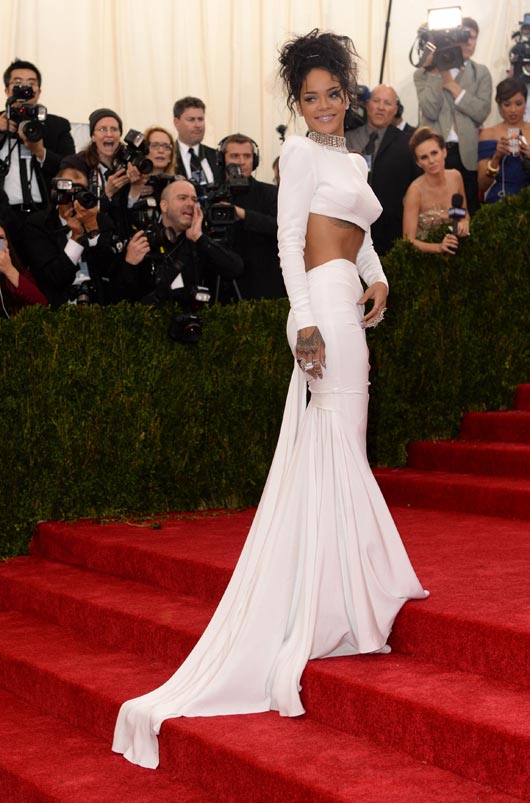 Rihanna gave her own spin to a gown by opting a crop-top gown by Stella McCartney.
Anne Hathaway in Calvin Klein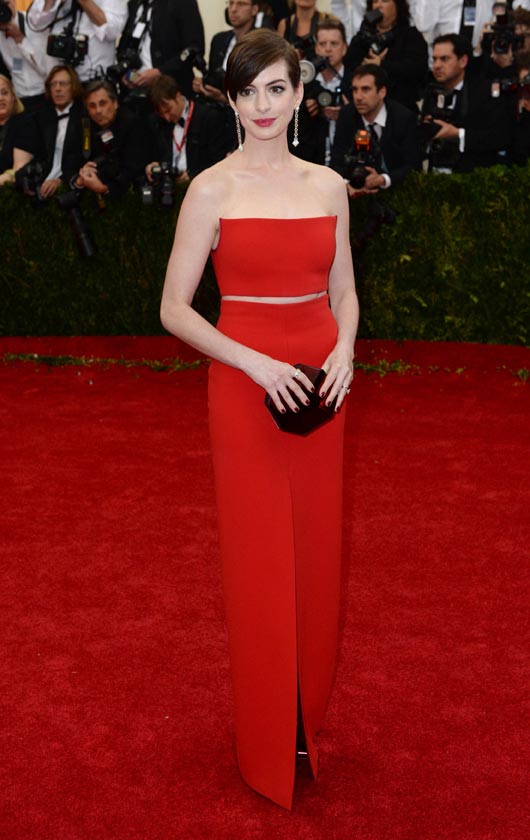 Another crop-top esque gown that was spotted on the MET gala was Anne Hathaway's Calvin Klein gown. Love the sleek look!
Taylor Swift in Oscar de la Renta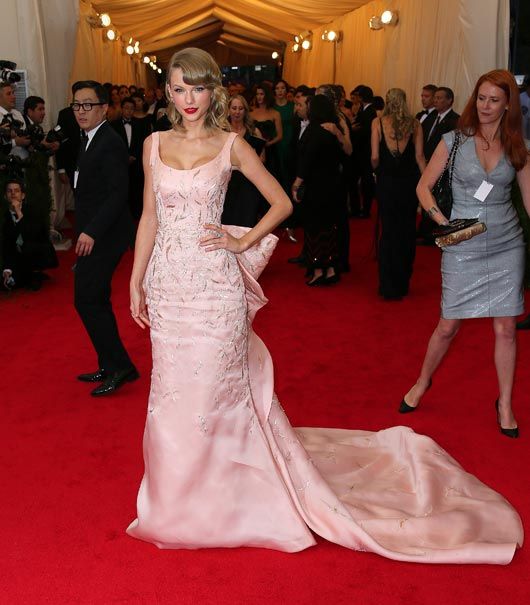 Now this is Old World glamour. I love this pastel pink Oscar de la Renta gown on Taylor Swift.
Leighton Meester in PUCCI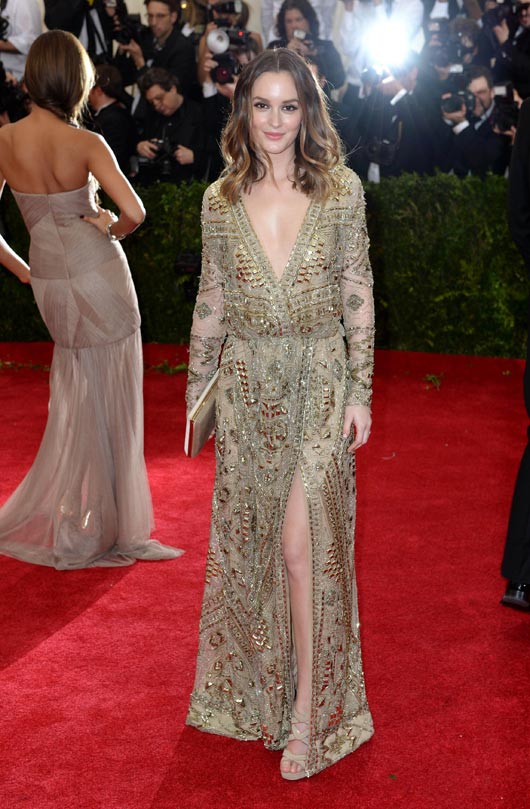 This embellished Pucci gown is perfect on Leighton Meester. The beachy waves add a nice bohemian vibe.
Lupita Nyong'O in Prada
I'm not completely sold on this look but there's no denying Lupita Nyong'o's Prada frock is whimsical and playful and had heads turning.
Sarah Jessica Parker in Oscar de la Renta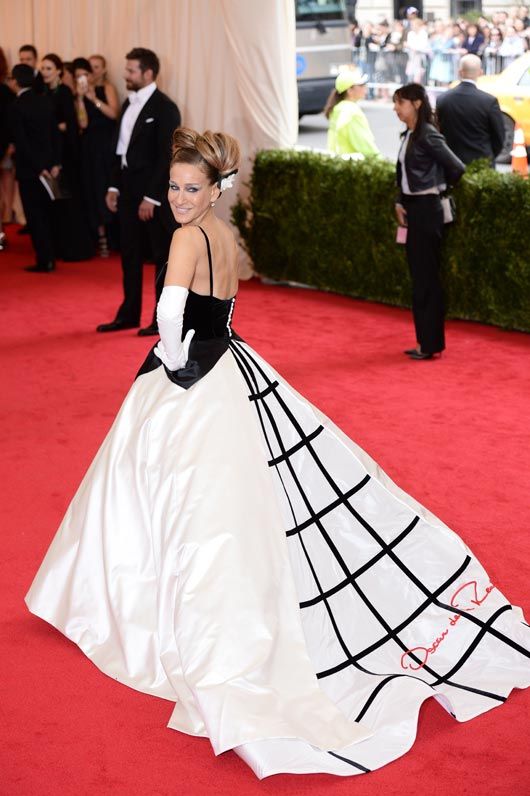 Co-chair of the ball Sarah Jessica Parker decided to go big – her humongous Oscar de la Renta gown with a black and white grid pattern down the back was certainly tricky to wear, but she pulled it off with elan.
Kim Kardashian in Lanvin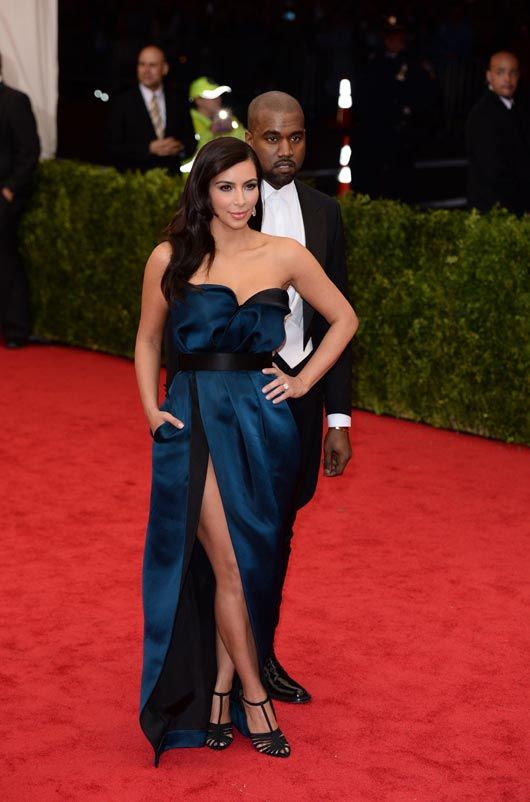 Remember last year's head-to-toe fugly Givenchy look? This time around, Kim Kardashian chose a prussian blue Lanvin gown.
Kristen Stewart in Chanel
Chloe Moretz in Chanel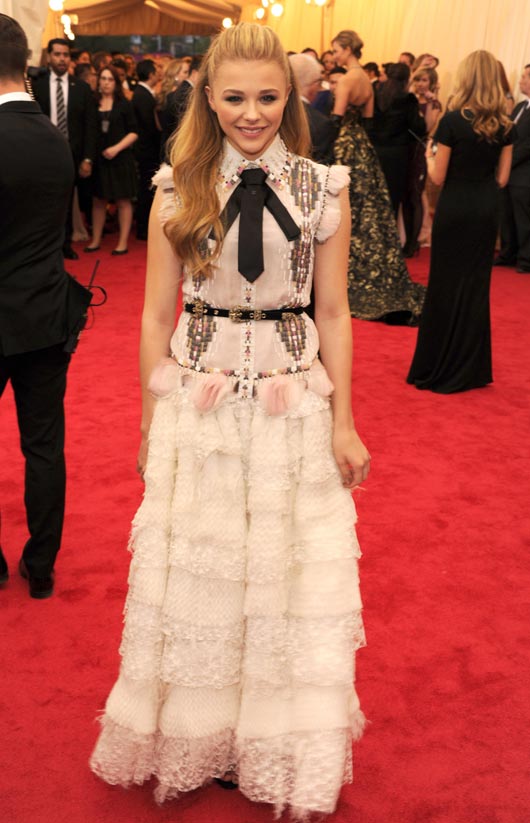 Lily Allen in Chanel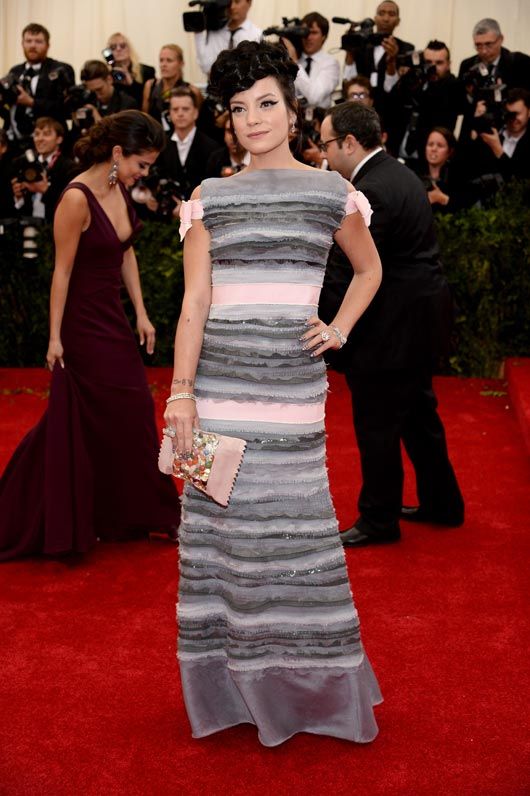 Arizona Muse in Ralph & Russo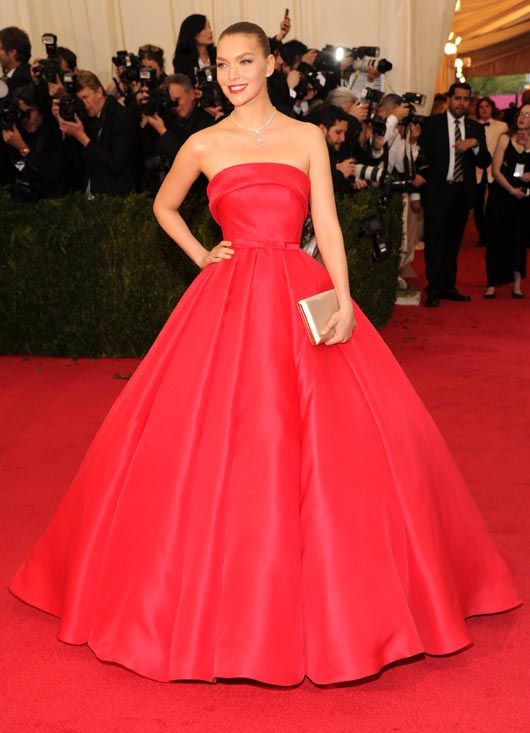 Liu Wen in Zac Posen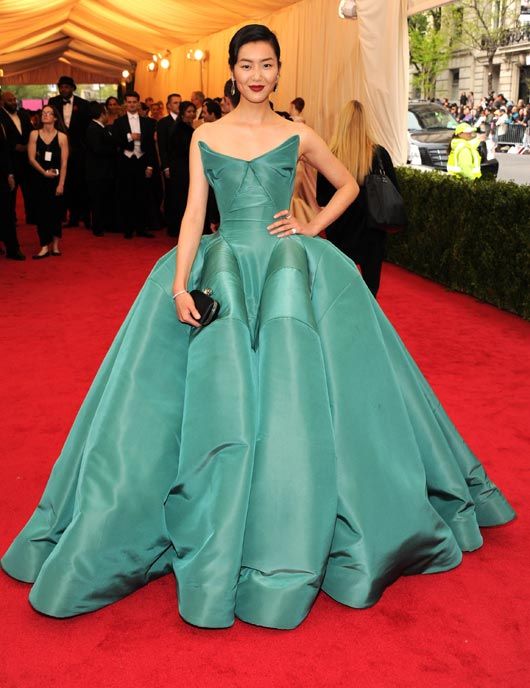 Pix: ImageCollect & Getty Images