Whoa. The seemingly perfect life of Jay-Z and Beyonce just went for a toss, after new footage reveals that Beyonce's sister Solange attacked her brother-in-law in an elevator.  The video footage acquired by gossip site TMZ, shows the trio entering an elevator with an unidentified male, presumably a bodyguard heading to the Boom Boom Room, a hip nightclub post their appearance at the MET Gala.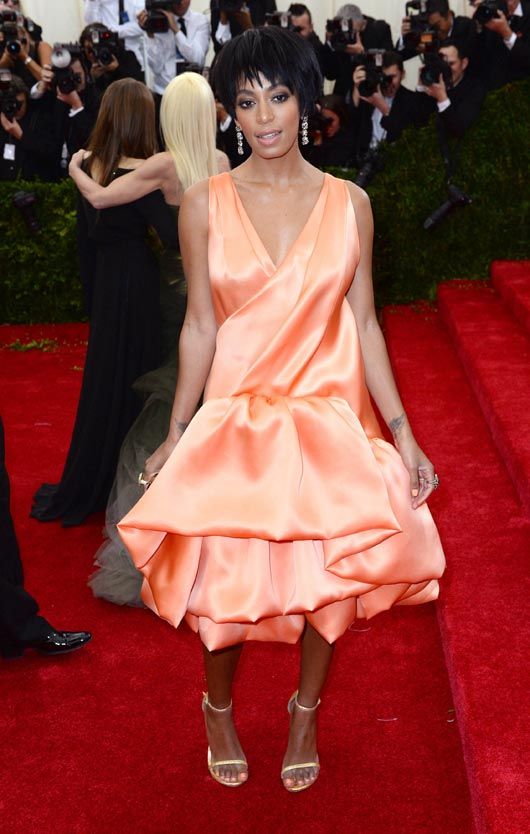 Everything seems normal till Solange, clad in her 3.1 Phillip Lim dress, starts throwing punches and lunging for Jay Z, the presumed bodyguard restrains her while surprisingly Beyonce does not intervene till the very end. No audio was recorded, so your guess is as good as mine when it comes to what really went down.
Watch the footage below:
What do you make of this incident?
Pix: ImageCollect