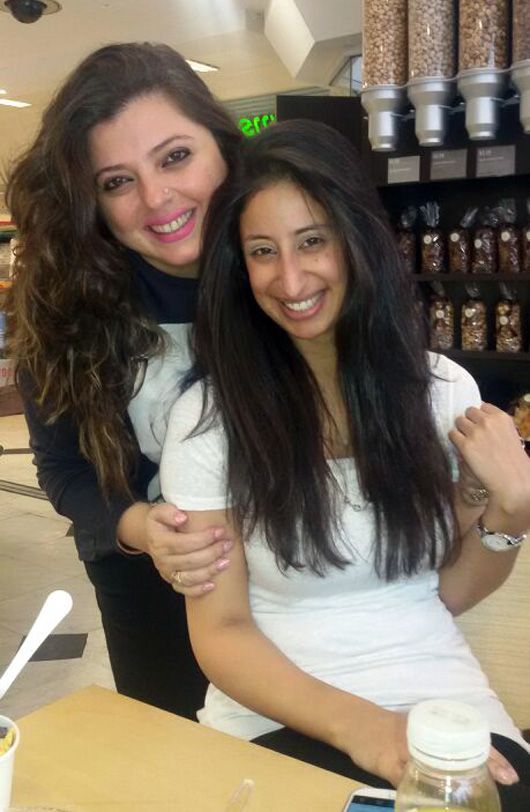 'Tis the season of tourists in London! My favourite time of the year when summer is upon us, the sun is shining, and when all us Britishers stop moaning about the weather and instead have a huge grin. It's also a time of the year when a lot of celebs hit London town. Just a few weeks ago, it was TV actor Gautam Rode and the Saraswatichandra crew who were in town shooting a few episodes (remember I told you all about that?). Yesterday, it was TV and film actress Delnaaz Irani!
Now, I interviewed her over the phone once for my radio show a few months ago and she was sweet. My usual thing is to tell anyone I am interviewing to let me know when they are in London and I would be more than happy to meet up. To my surprise, I got a message from Delnaaz saying she's in London and would love to meet up. How sweet, right? She really didn't have to!
I have just spent an afternoon with her and let me tell you she is so humble and down to earth! The first thing she said when she saw me was, 'Why does it look like I've met you before?' Hahaha. Cute. I started wondering which actress I resembled! LOL. Anyway, we went to Selfridges and I told her we must try out the ever so yummy Pinkberry ice-cream – and she treated me to it!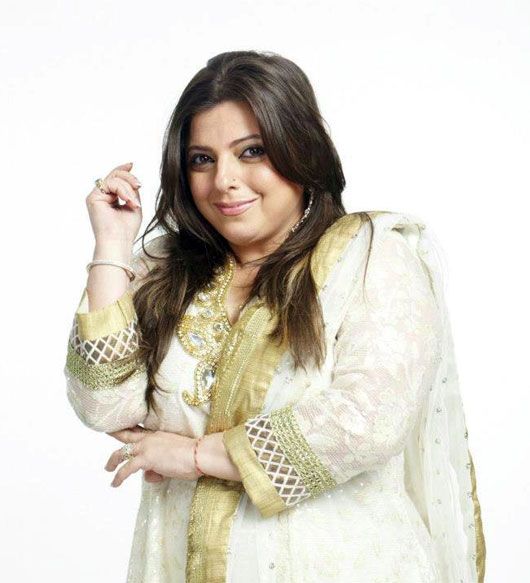 We sat and spoke about what she's working on and she told me: she's currently working on two programmes. One is called Akhbar Birbal (produced by Sagar Pictures on Big Magic) – it's a daily soap on Akbhar and Birbal but with a comedy twist. It's a first of it's kind historical comedy. She tells me she obviously plays the Queen and will be addressed as Rani Saheba! Kiku Shardha, who we've seen in Comedy Nights with Kapil, and will also be seen on the new season of Jhalak Dhikhla Ja, plays Akbar. Kishwer Merchant, currently seen in Madhubala, will be seen as the dancer in Akbar's court. She will be in love with Birbal. Akhbar Birbal airs daily on Big Magic which is part of the Reliance group. Unforunately, we won't be able to watch it in the UK.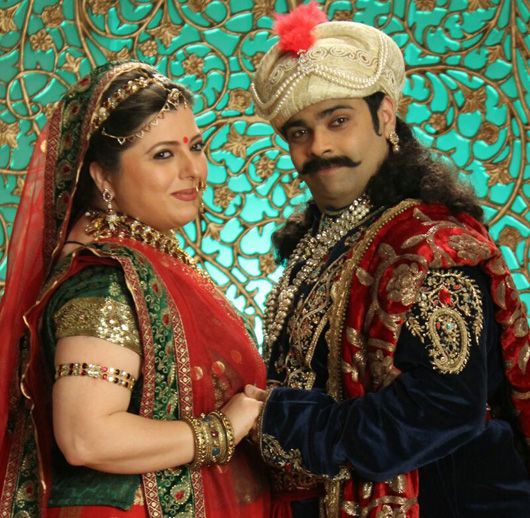 She is also working on another show by the same production house as the above, which will be aired on Zee TV. Delnaaz tells me it's tentatively titled Jamaii Raja, but that could change. In this one she plays a very similar character to what she played in Jee Le Zara on Sony TV. Vibrant, colourful, always positive and a bubbly one. She plays the role of a Chachi and loves astrology. Check out the get-up for this – it's so very much the opposite of her look in Akhbar Birbal. It's a very typical family drama, with the must have ingredients of emotions and the dramatic background music.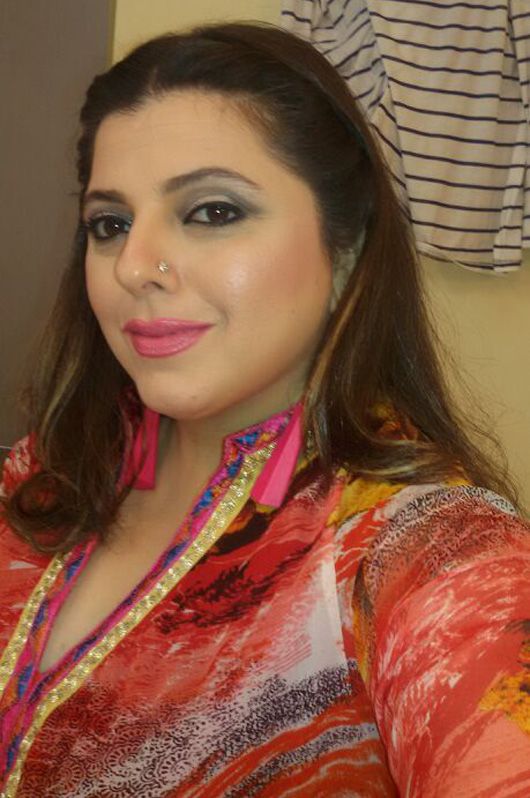 It also stars Nia Sharma, who is coming back on television after almost one year. She played character of Manvi in Star Plus' Ek Hazaaron Main Meri Behna Hai with Krystal D'souza. Nia Sharma will be playing lead role in Jammai Raja opposite Ravi Dubey. This show hasn't got an official air date as of yet, but will be sometime around mid June.
After catching up we went for some shopping on Oxford Street and met up with her niece Aashna who is STUNNING and wants to get into acting too in a few years. She was so adorable! Delnaaz is off to Scotland tomorrow and back in Mumbai on Tuesday. She is very bubbly and so loveable in real life too!