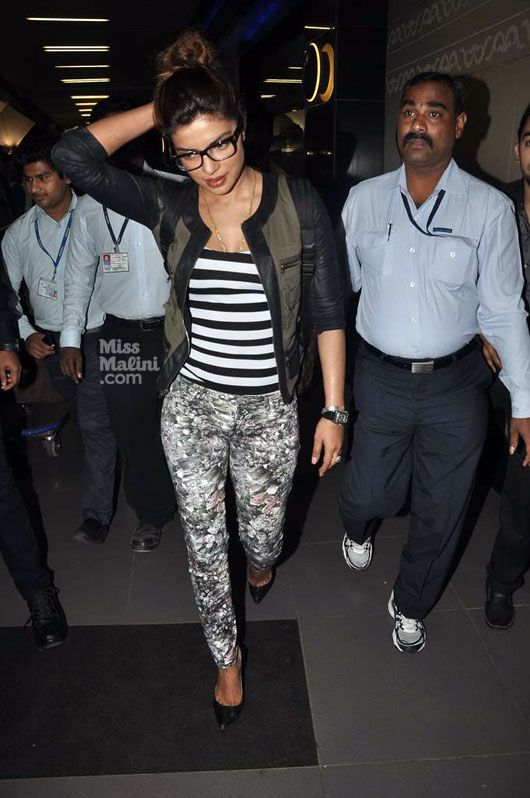 I don't know what I like more about celebrities while they're walking to the airport. Is it the fact that they finally look more like we do on a day-to-day basis? Or because I really like looking at how they style their airport chic get-up. The sunglasses (sometimes even at night), the jackets and the boots – yes, it's definitely the way they look – glamorous, but something we all can achieve.
Here are 10 celebrities who I tend to watch out for when they're at the airport; and some of them are just because I like getting a glimpse their cute babies (Aishwarya Rai Bachchan's for instance).
Sonam Kapoor
Sonam Kapoor somehow still is red carpet ready at the airport. This girl doesn't take a break. She's on it 24/7. Keep it in mind next time you want an upgrade. They love it when you're well dressed.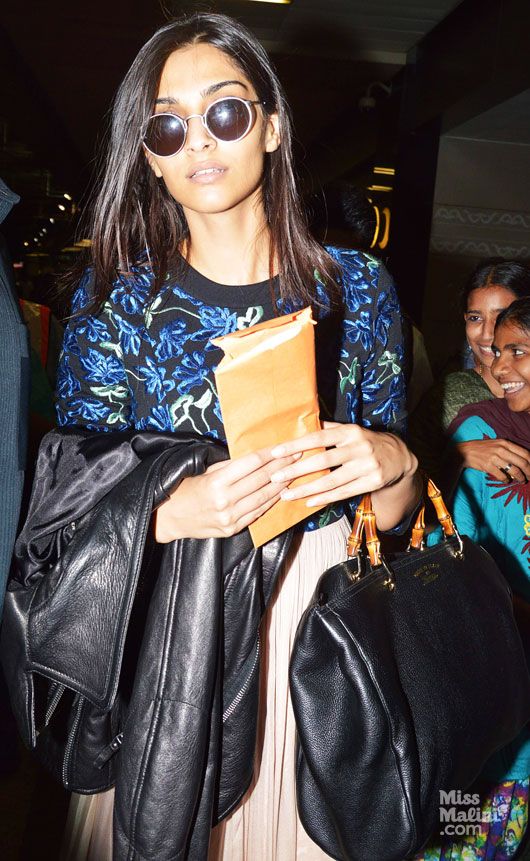 Priyanka Chopra
Priyanka Chopra checks off all the items on our airport checklist, no not the passport and tickets. I mean the sneaker wedges, a graphic tank top and a badass leather jacket.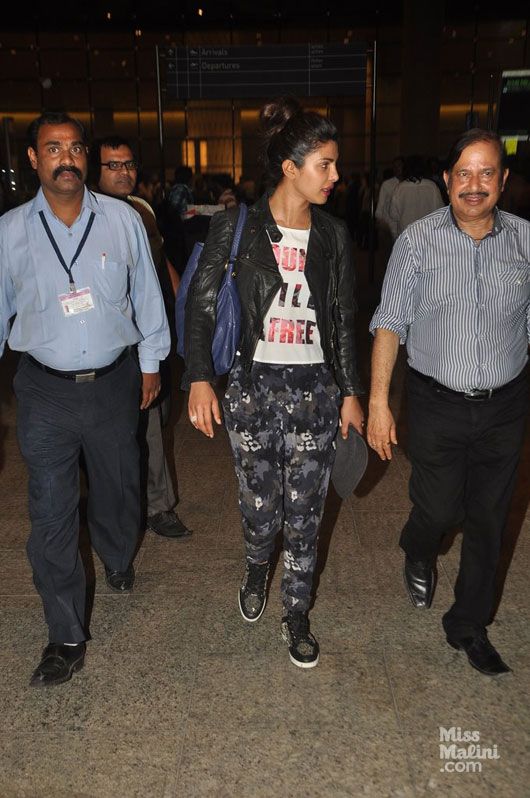 Kareena Kapoor khan
Okay, so Kareena Kapoor Khan might break out her sweats while travelling. But look at that perfect manicure? And look at her even more perfect pout. Keep the sweats, up the make-up – this one I've got to try.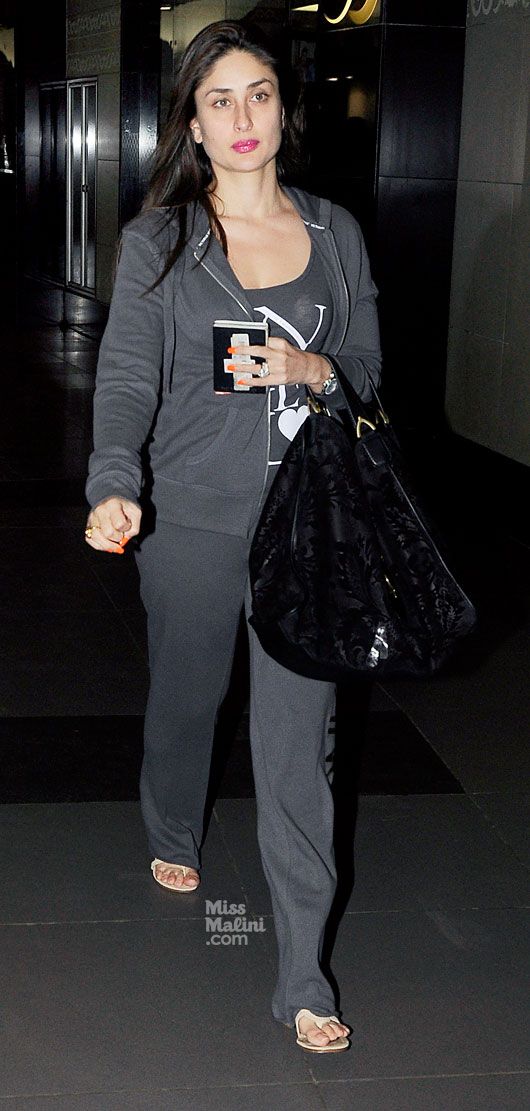 Anushka Sharma
Now I'm sure everyone can see a bit of themselves in Anushka Sharma when she's at the airport. Thong sandals, loose trousers and a basic top – This one we all know how to do.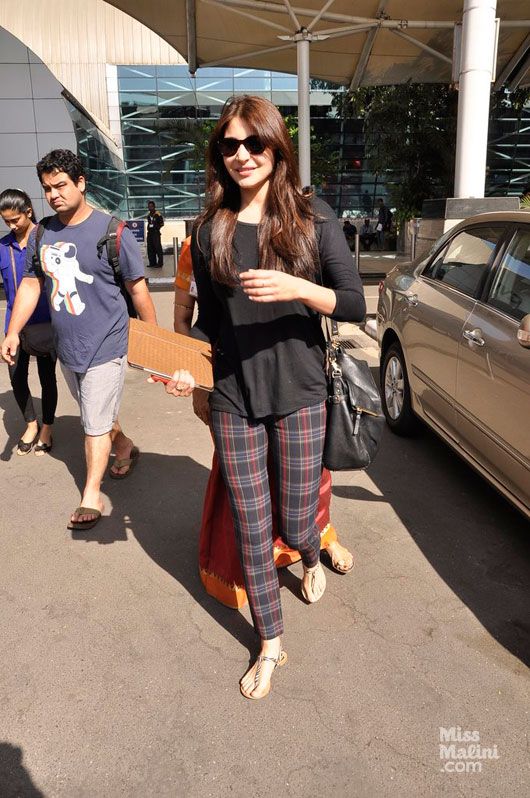 Kangana Rananut
I don't care where I spot Kangana Rananut. She always has something to offer when it comes to the clothes she wears. At the airport however, we can all dress like her too. Just throw on a varsity jacket over whatever you're wearing that day.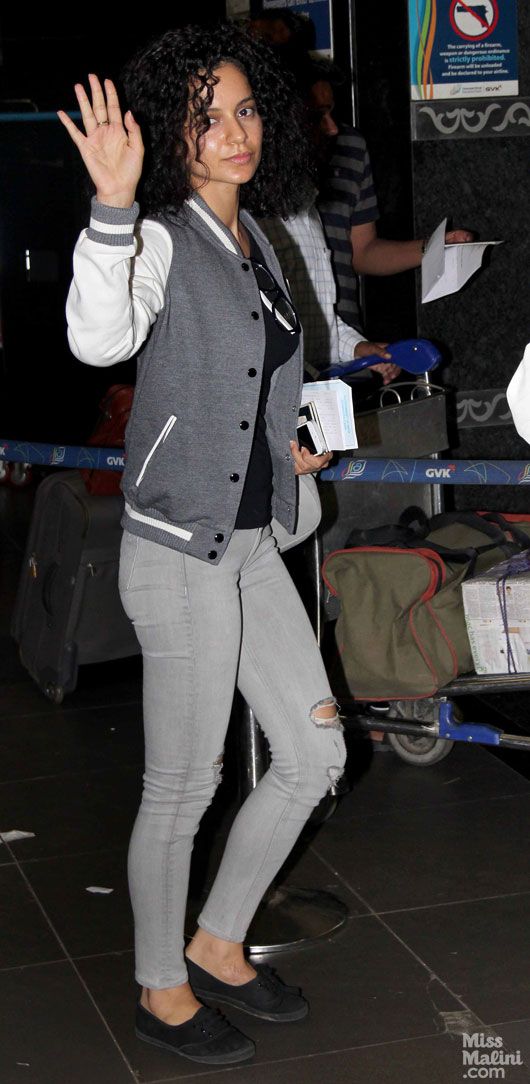 Saifeena
I know Kareena's already in this list. But how cute do Saif Ali Khan and she look together at the airport? About that upgrade, wear a potato sack but take Saif with you. Sigh…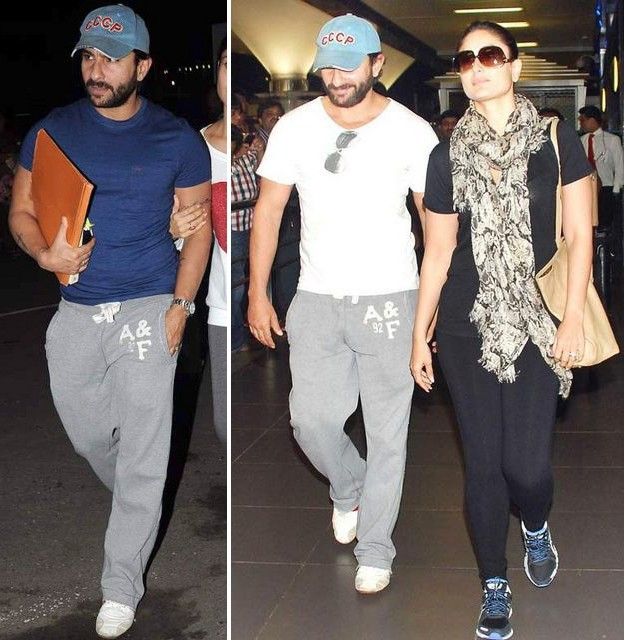 Natasha Poonawala
How does Natasha Poonawala look so perfect all the time? If this is how she looks at the airport, I want to see what she throws on while lounging around at home – I bet it's something Alexander McQueen.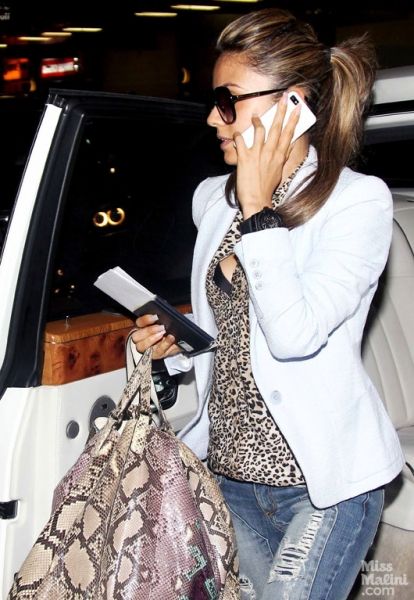 Freida Pinto
We don't get to see much of Freida Pinto. So I'm going to just take whatever I get. She opts for the safe Hollywood approach to her airport style (surprise, surprise) – trench coat and boots.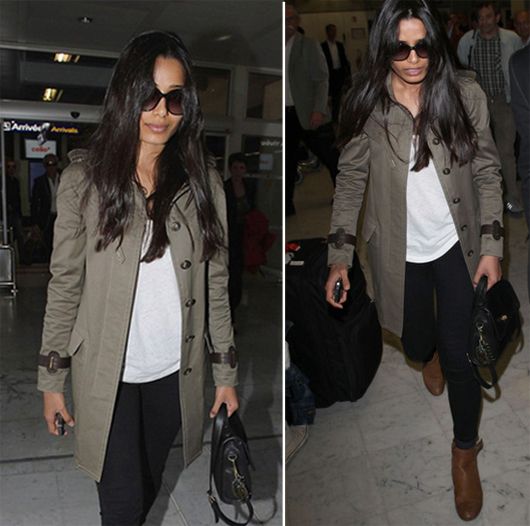 Ranveer Singh
Ranveer Singh always gives us something to look at. And I love looking at him anywhere – on screen, on stage, at the airport, at a restaurant… on a date… with me? – Wishful thinking I guess.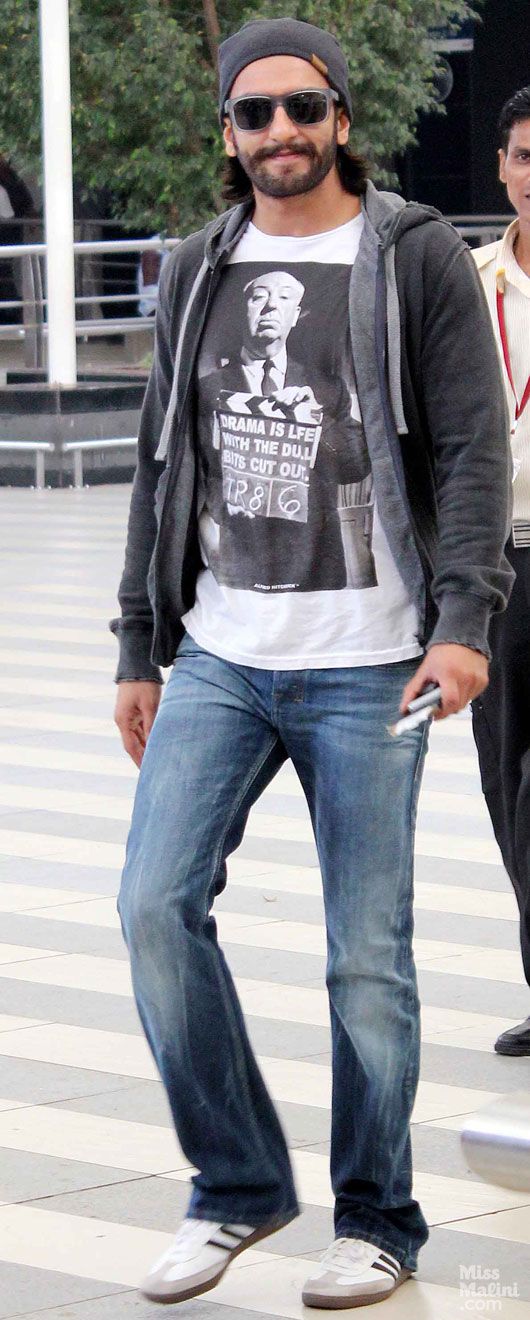 Aishwarya Rai Bachchan
Aishwarya and Aaradhya Bachchan should set up a play date with Katie Holmes and Suri Cruz. There would be a pink explosion! Also we don't really get to see Aaradhya anywhere but at the airport, which is why she, not her mommy, makes this list.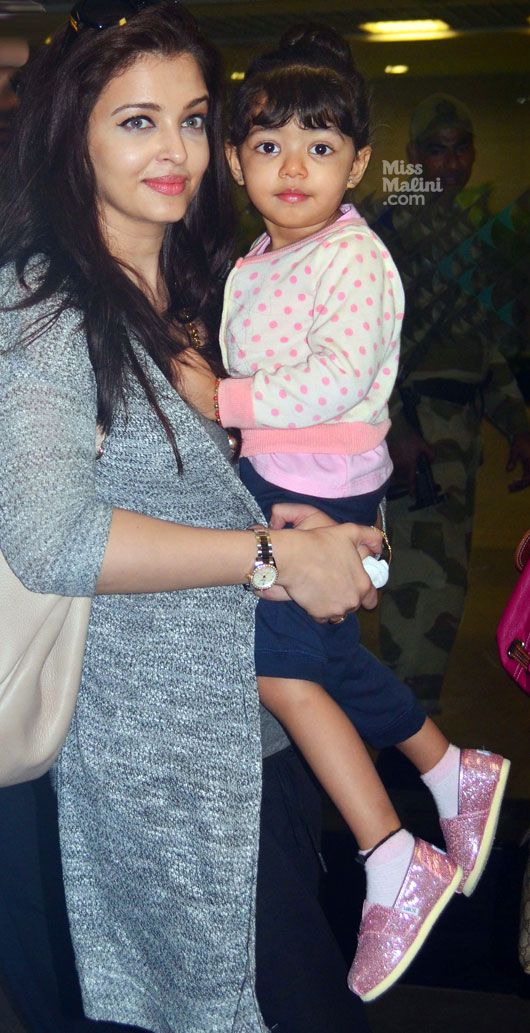 Tell us who you LOVE looking out for at the airport in the comments below.