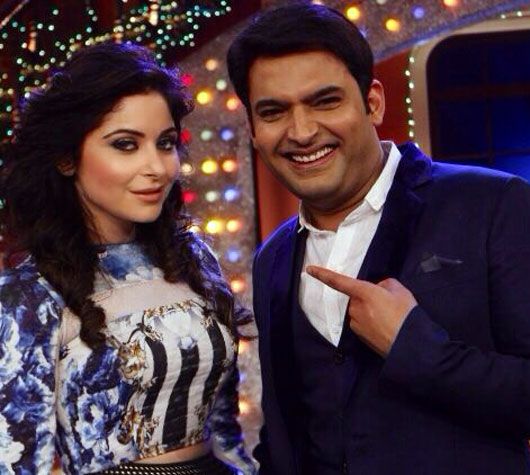 Kanika Kapoor, the British singer who is the voice behind one of the most successful Bollywood songs of the year, Baby Doll, will be seen in the mega episode of Comedy Nights With Kapil this weekend.
With a keen eye for International couture, a front row seat at all of the biggest fashion shows in Milan, and a voice like that, it makes me wonder – is she the Rita Ora of Bollywood?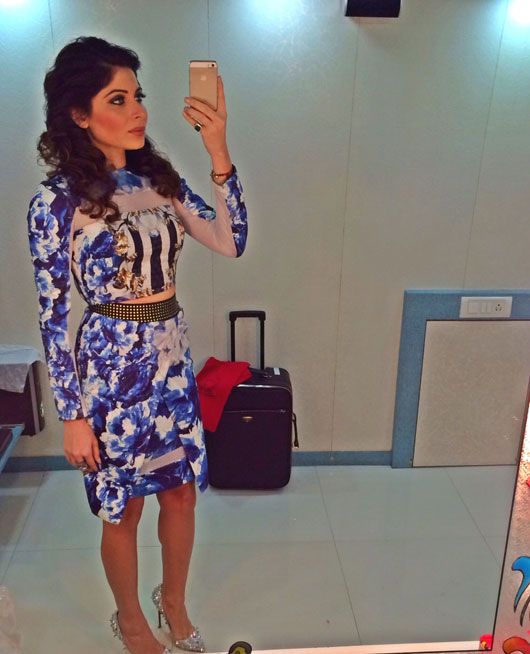 She was spotted looking just fabulous in a Shane & Falguni peacock crop top & skirt, and Christian Louboutin shoes, whilst wowing the crowd with a live performance of Baby Doll.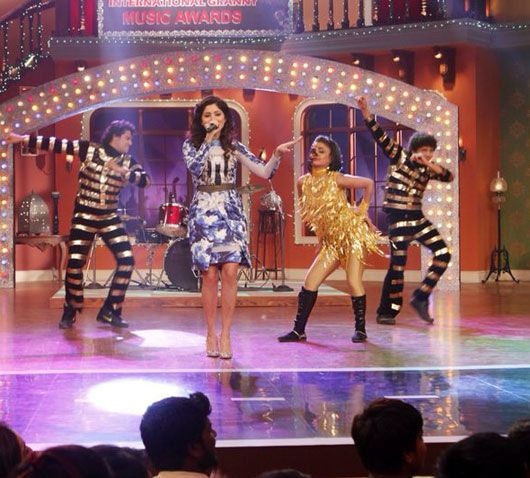 I did speak to her during the high of Baby Doll, and at that time Kanika sounded extremely happy and did reveal that she has a lot of new material coming soon.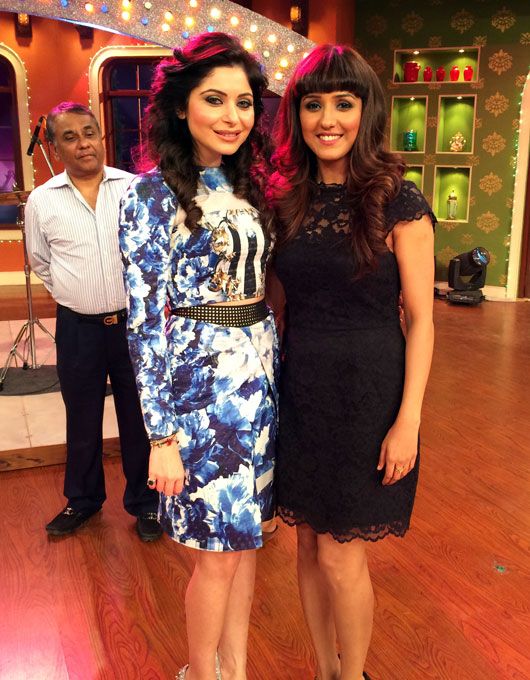 Rumour has it that the show will feature a live awards function of sorts taking place with her, the Meet brothers (composers of Baby Doll) and Alka Yagnik. Let's see who takes home the award then, shall we? Looks like this is an episode we wouldn't want to miss!