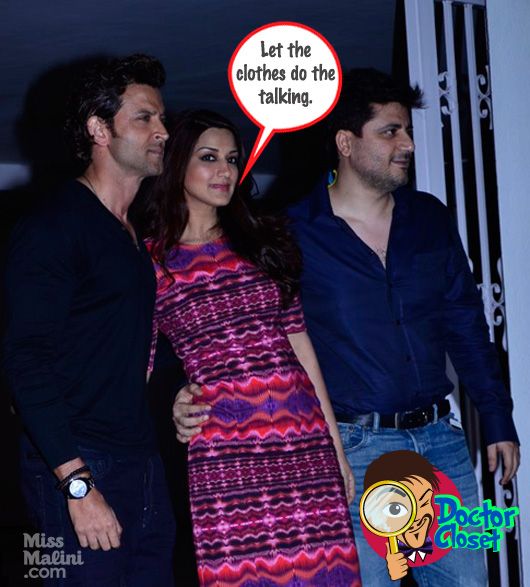 If their clothes could talk, what would they say? My alter ego, Doctor Closet, has decided to openly run a diagnostic test with respect to what celebrities choose to wear at events! Does their fashion give them away? You be the judge.
For his first analysis, Doctor Closet studied the pictures from Karan Johar's birthday bash and here's what he discovered!
She's Fashion HungOver From Cannes
Sonam Kapoor, fresh from Cannes (check here and here!), is still in the princess zone. In her Bibhu Mohapatra dress, this fashionista just can't keep her hands off those expensive dresses. Living the fairy tale, like it's just another day!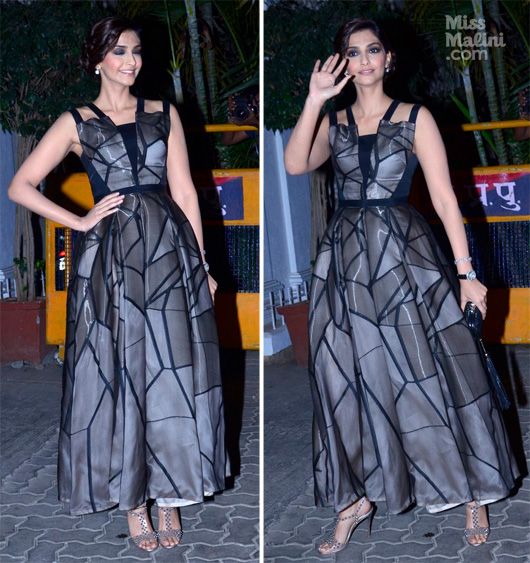 I think she was going for casual cool.
I mean, logically speaking, a play-suit in a fun colour and a bolero jacket is a cute casual look. Right? But on closer examination of the details, it seems there was an attempt to add a dash of sexy to Parineeti Chopra's look. What do you think? I would say, more calculated than co-incidental.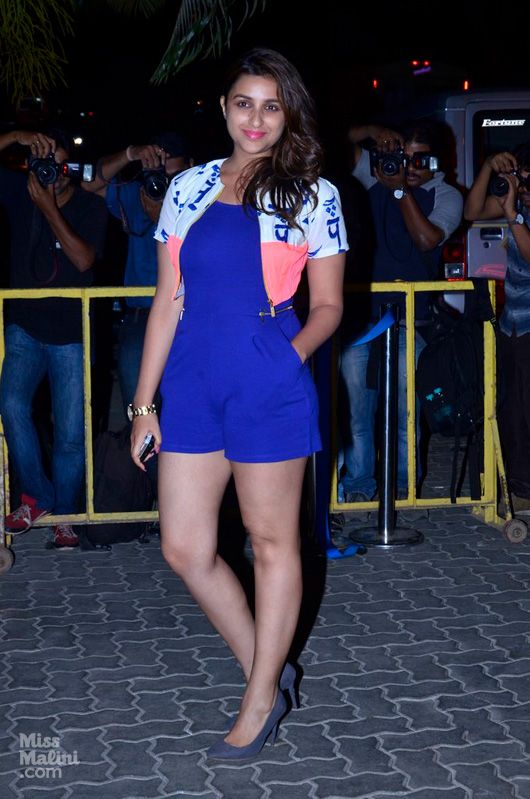 Can't you see? She's Keeping it breezy.
Vidya Balan attended the party in a full length monochromatic look. Balan's outfit totally hinted that she was having one of those relaxed days. Considering the heat and humid Mumbai weather, she looked fresh and comfortably happy in her flowing chikanari choice for the evening.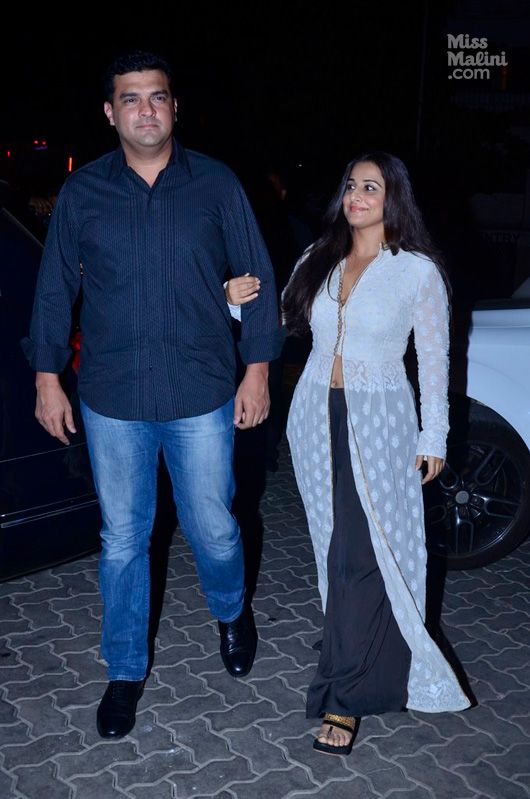 There will be press!
Malaika Arora Khan has to serve it every time she steps out. This hot mama knows her body and picks looks that play their strengths to the max. She has always managed to keep her rock solid frame in its best form, and the sexy body crop top/pencil skirt highlighted just that. But it's her bright and sturdy pair of heels that hinted the Chaiyya Chaiyya girl was all set to take on the paps, one fabulous shot at a time!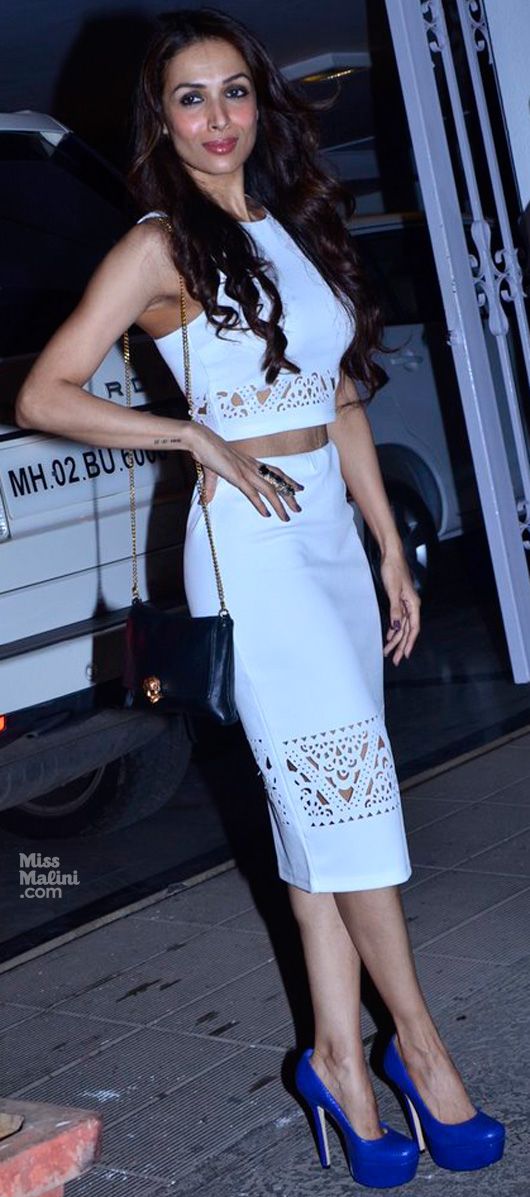 It's a party! She's gonna disco and he brought 'the hat'.
Yup! Aamir Khan and Kiran Rao came dressed for a party, literally! It seems Kiran's thought process went as follows, "Karan… Birthday… Party… Disco… Shiny… Dress". While Aamir may have just taken the easy way out by simply throwing on his bowler hat (it's dark, but it's there!). His outfit surely says, "It's my downtime, so just let me be!"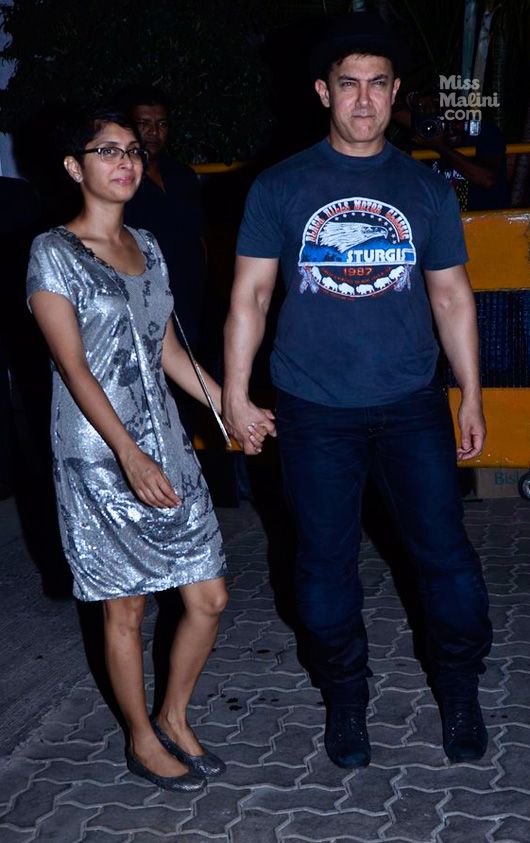 Gonna party like a big girl
Either our girl's growing up or she's definitely trying to! Could this be Alia Bhatt's attempt to shed the cute girly-girl image? A pencil skirt in leather teamed with a cut-out bright yellow crop top says she was going for a strong, sexy woman look.

I came prepared for… wherever the night will take me
Sometimes, you are invited to a party but aren't sure if it's a dressy one. OR, you start the night at one place and land up at another. I sense that Dino Morea came prepped in a way that he wouldn't be under-dressed or over-dressedl. My next question is, does he have a tie in his pocket or not?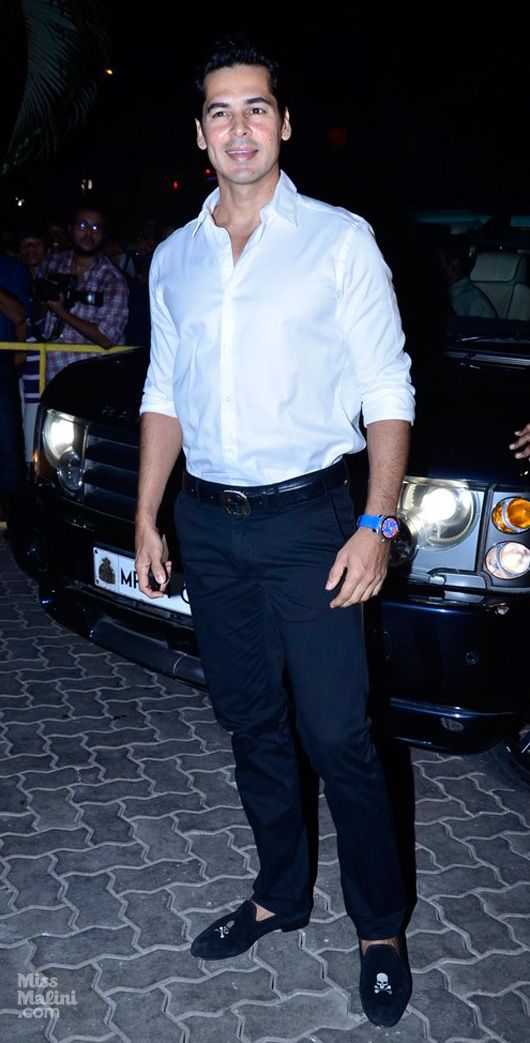 It's a celebration, is it not?
Shaina NC looked stunning in her sari and came accessorised like a classy diva. Clearly, the designer/politician was out to have a good time! See her pearls?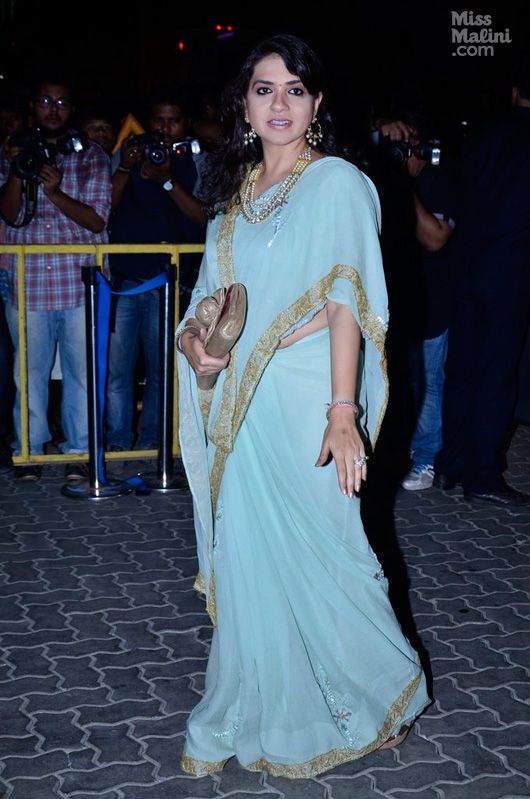 She PLANs to balance it out
While the picture speaks for itself, Hrithik Roshan and Goldie Behl played it safe in their dark toned choices. But Sonali Bendre seemed to know exactly what she was doing. A figure hugging silhouette with a vibrant print clearly states that you want to make a statement while not going over board.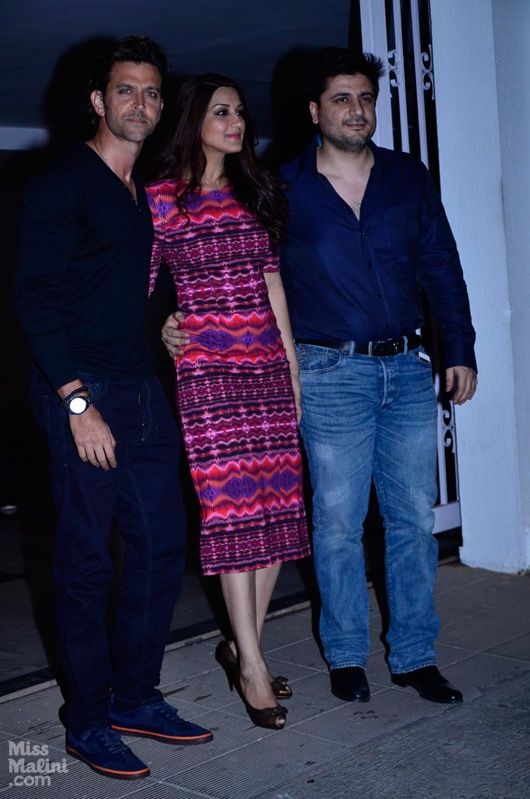 at this moment, I can get away with anything
Varun Dhawan didn't even bother fussing. His hipster-gone-grudge look for the evening, with the scruffy beard is proof that Dhawan was feeling the chill vibe and wanted to keep things raw.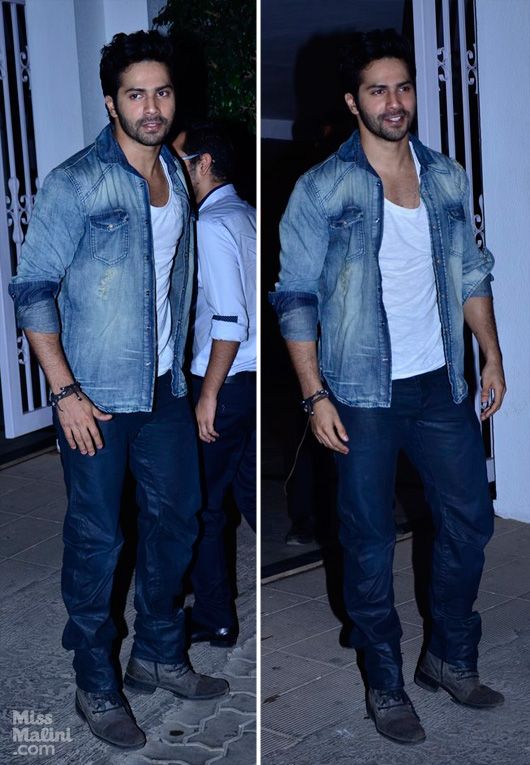 They're expecting me to dress UP
Well, Kangana Ranaut has created it all for herself. Now, everytime the Queen actress steps out, she has to keep up with her stylish rep or else…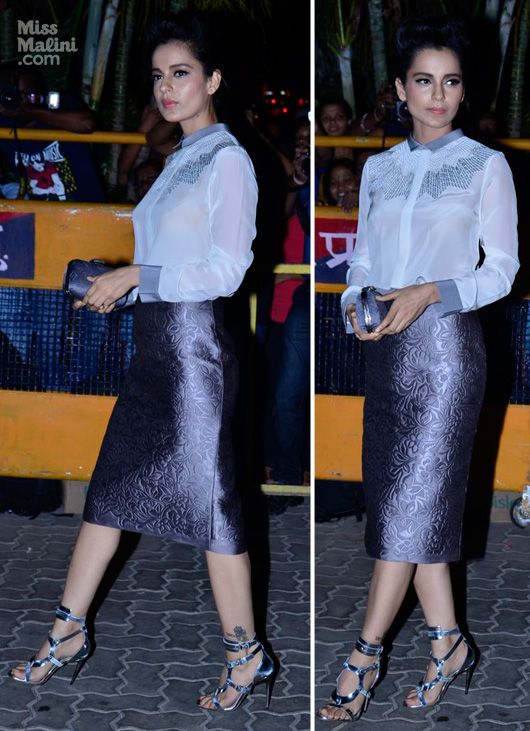 So these were some of the stars who attended Karan Johar's bash. And this was Doctor Closet's diagnosis on their style choices. One thing's clear: their clothes spoke volumes of their commitment to the evening. I'll be back with more style analysis through the week and things may get interesting. You'll just have to wait and watch this space!
Psst! Feel free to leave your own analysis in the comments below and tell me who you want Doctor Closet to decode NEXT!